The Excellence Center in Hebron, Palestine has been supported by a lot of friends, volunteers, community organisations, educational organisations, universities locally and internationally. We strongly believe in the impact of local and international support to better serve the needs of the Palestinian community. We hope that the Excellence Center's activities and programs will become even more effective through your contribution in forms of networking, knowledge exchange, visits, representation. We are open to your ideas!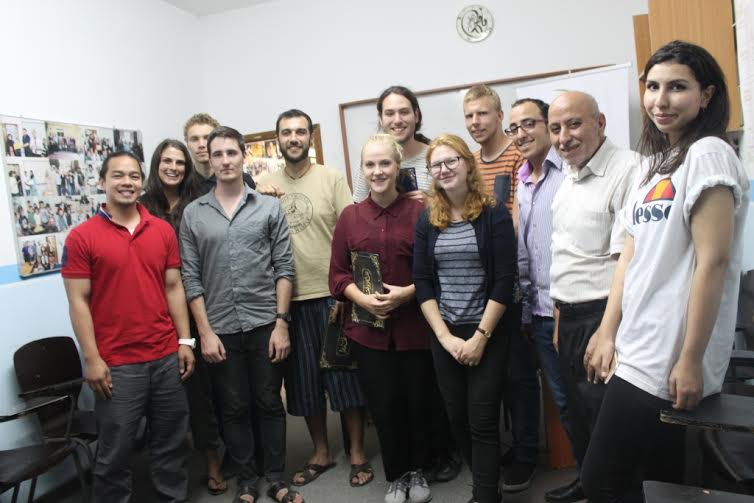 How You Can Support the Excellence Center
Relations to international, national organisations and individuals are crucial for the success of the Excellence Center's aim to serve the diverse needs of the Palestinian community. Our initial thoughts on supporting our center are as follows:
– Visit us While You Are in Palestine
The Excellence Center's team is happy to meet people from all over the world and would like to introduce them to the Palestinian culture, give them the opportunity to meet Palestinian youth, and offer them tea and coffee. Everyone is always welcome to come and visit the Center saturdays through thursdays.
-Help us Represent Palestine in Your Country
The Excellence Center's team would be happy to represent Palestine and inform people about the Palestinian case in international conferences, workshops, campaigns, your university and seminars.
– Put the Excellence Center in Contact with Media
We would be happy to get in contact with bloggers, journalists, photographers, and writers who are interested in learning more about the Palestinian culture and the Palestinian daily life.
– Put the Excellence Center in Contact with Educational Institutions and Academics
If you know of any educational institutions such as universities, schools, educational centers which are interested in collaboration, we would be happy to cooperate with them and form partnerships.
– Help us Promote Our Work Online and Offline
We would be thankful for people who are interested in sharing our work on social media or blogs, Facebook pages and accounts, websites or conferences, workshops, posters in their universities.
To support the Excellence Center and Palestinian community, please contact us at: Rafat@excellencenter.org
Should you have any questions, please do not hesitate to contact Mr. Rafat Shantir at Rafat@excellencenter.org.
Excellence Center's Facebook page: https://www.facebook.com/ExcellenceCenter
Excellence Center's Facebook account: https://www.facebook.com/RafatECHebron
Watch us on Youtube: https://www.youtube.com/channel/UCsQSLdFZWZcBm6Uj0XMYuKg
Visit and Explore Palestine: https://www.facebook.com/ExplorePalestine