Excellence Center (EC) offers Arabic Language courses for internationals studying Arabic who are keen for an immersive experience of Arabic and Palestinian culture. The EC offers programmes for levels from Beginner to Advanced in both regional (Levantine) dialect and standard (Classical) Arabic (Fusha/ MSA).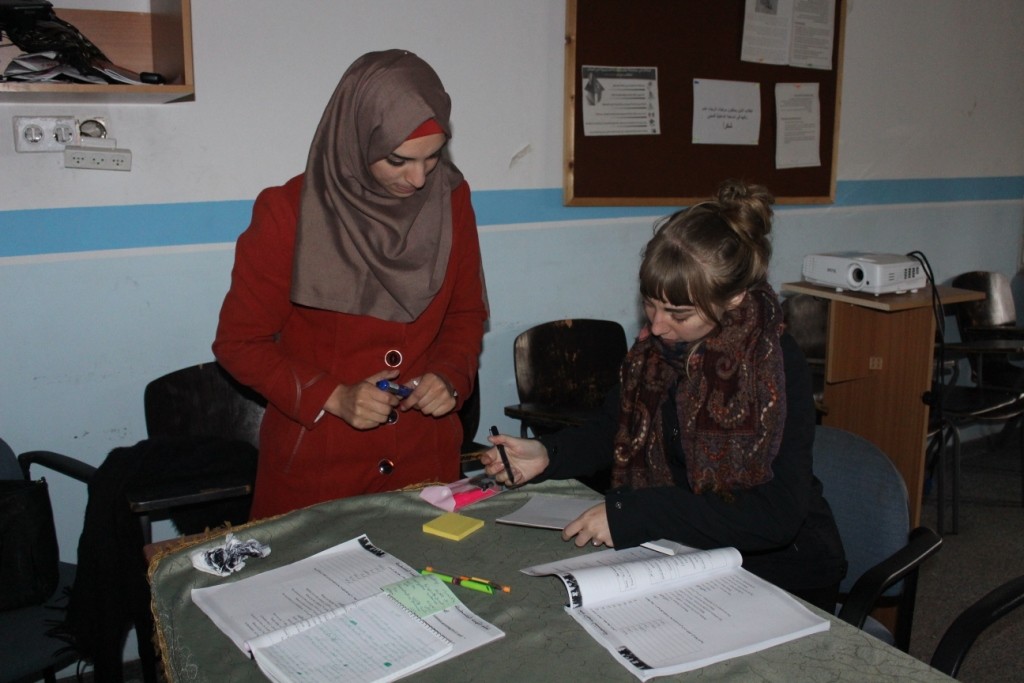 For students studying with a friend at a similar level, partner or group classes can be arranged on request, but otherwise lessons are conducted on a one to one basis. The intensity of training is flexible and varied according to individual's requirements from 1.5 hours per day, to two three hour sessions per week, or a more intense learning programme.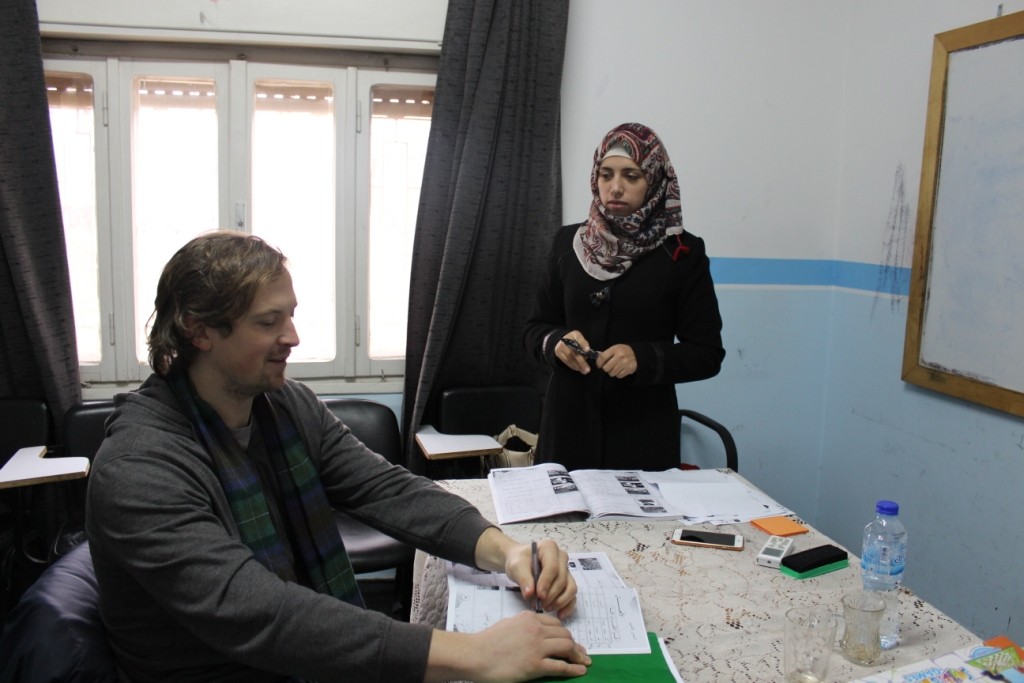 Politics or media students, for example, as well as students studying Arabic in Palestine in order to understand the Koran, elect to study Classical Arabic (MSA). For those interested in speaking to locals, whether for pleasure or for work in the local area, as is the case for our students from the HRC (Hebron Rehabilitation Committee) or TIPH, dialect classes are favoured. Lessons, books and teaching resources are provided according to individuals' needs, interests, and to their individual schedule.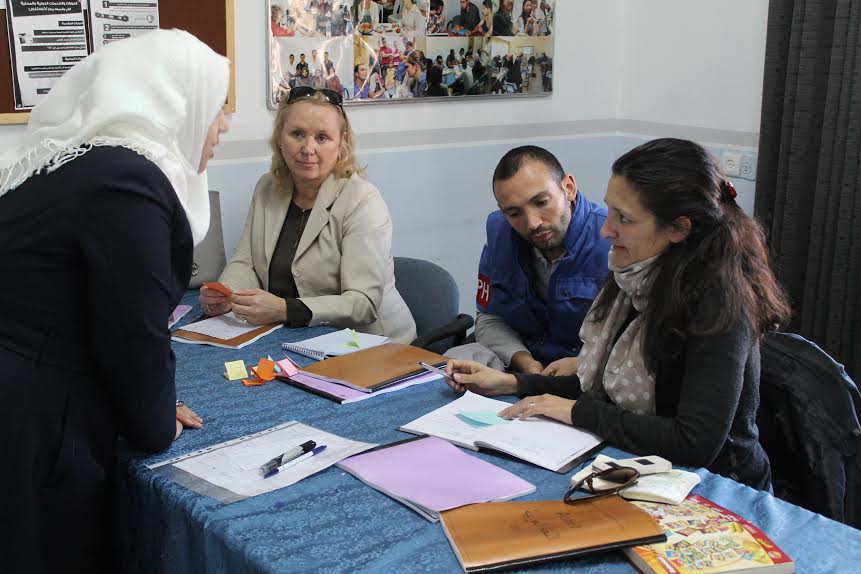 In contrast with the language teaching traditionally conducted in educational establishments, the EC favours a more interactive approach. Activities, games, and genuine resources such as youtube videos, music, and newspaper articles are employed for an engaging, and enjoyable learning process. Tutors are keen to hear from students, whether they're interested in learning through discussing a a popular Syrian soap opera, a political debate, or part of the Koran they wish to study.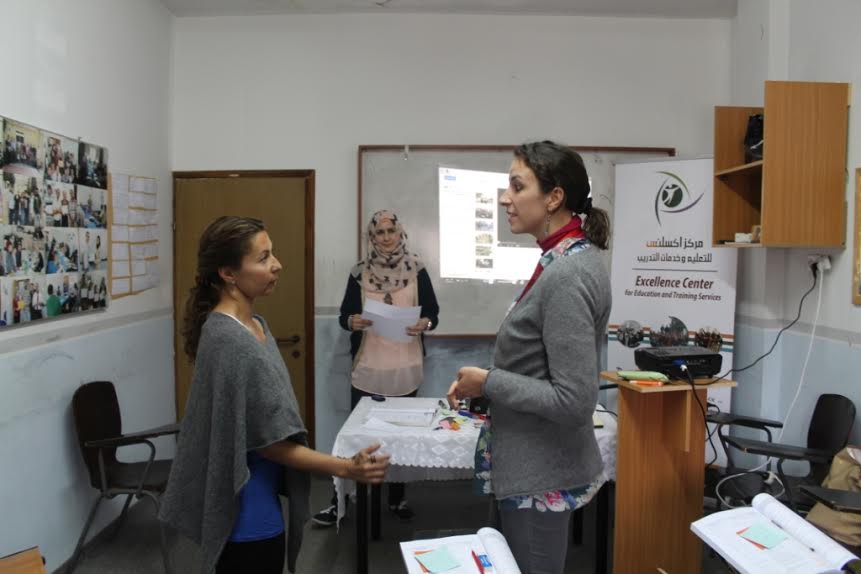 Class timetables are negotiated on an individual basis with tutors, though the working day normally begins no earlier than eight, and extends to six when the Centre closes. Fridays are, according to custom, taken as as a holiday by members of staff and international volunteers and interns. Amendments to schedules on a day to day basis are possible, though only infrequently. In addition to structured language teaching, opportunities for cultural exchange and experience of Palestinian life are plentiful for students with the Centre.
All female students with the programme and some men (availability permitting) are offered the opportunity of living with a host family. Accommodation with a local family provides an excellent chance to practice language skills and to engage with day to day Palestinian life.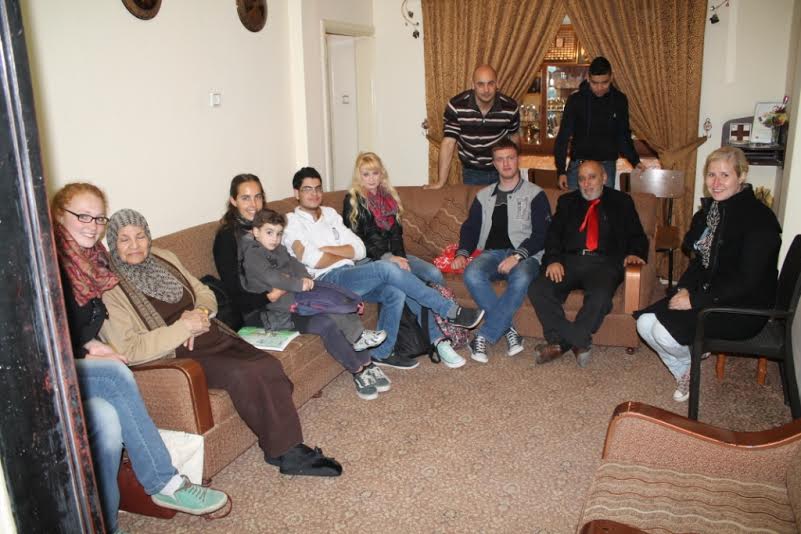 However, the culture of hospitality in Palestine and the welcoming community at EC means that students living in local dormitories are never short of opportunities for cultural immersion. Community begins at the Centre, with daily, traditional Palestinian breakfasts, which are served at nine, for staff and internationals.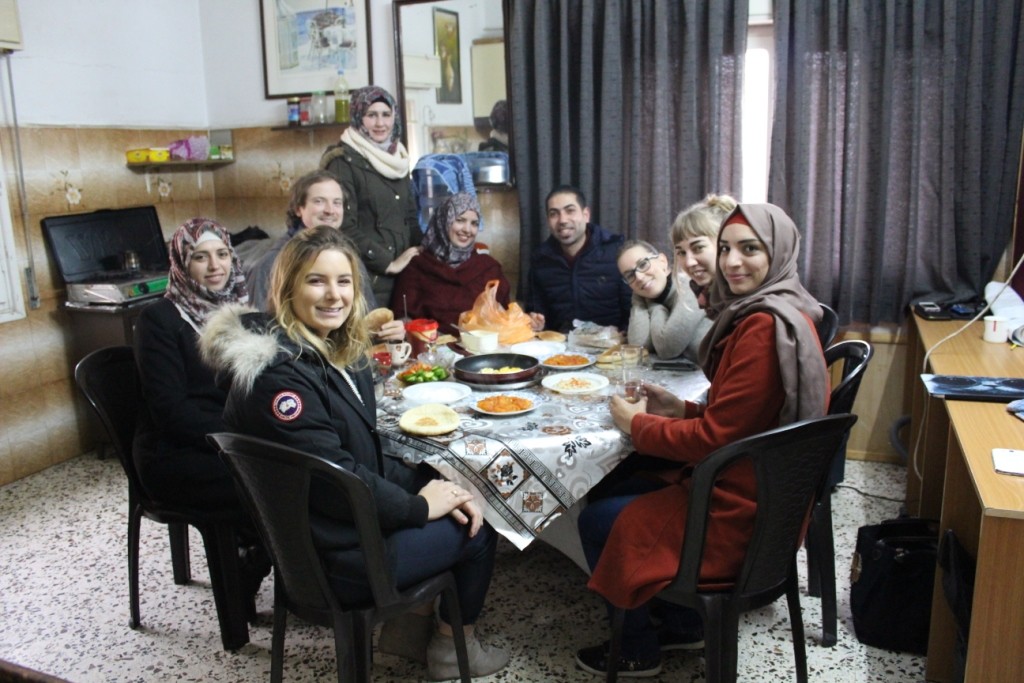 A chat over falafel, hummus, Baba ganoush, cake and flat bread is a great way to start the day and a good opportunity to get to know everyone working with the Centre. In addition, on Thursday evenings, internationals and staff members enjoy dinner together either in the kitchen, or, often a barbecue on the Centre roof in the sun.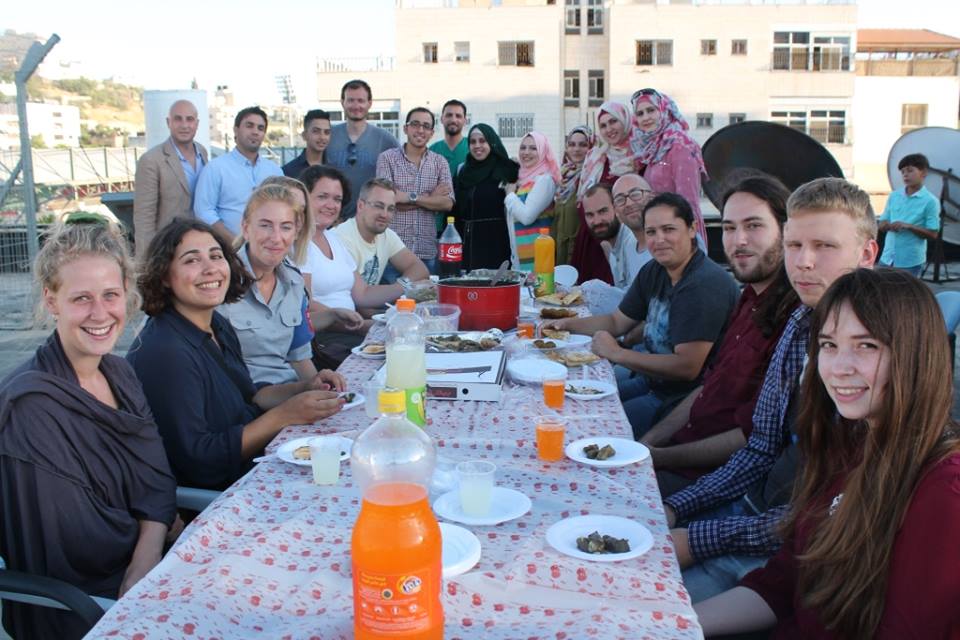 The Centre also regularly organises trips to local historical and cultural sites for internationals and staff member on free afternoons and, on Fridays, visits to locations further afield. Hiking in the Bethlehem village of Battir for instance, participating in a visit to Al-Shahada street, or to local handicrafts workshops, are important opportunities to get to know Palestinian culture and history from knowledgeable locals.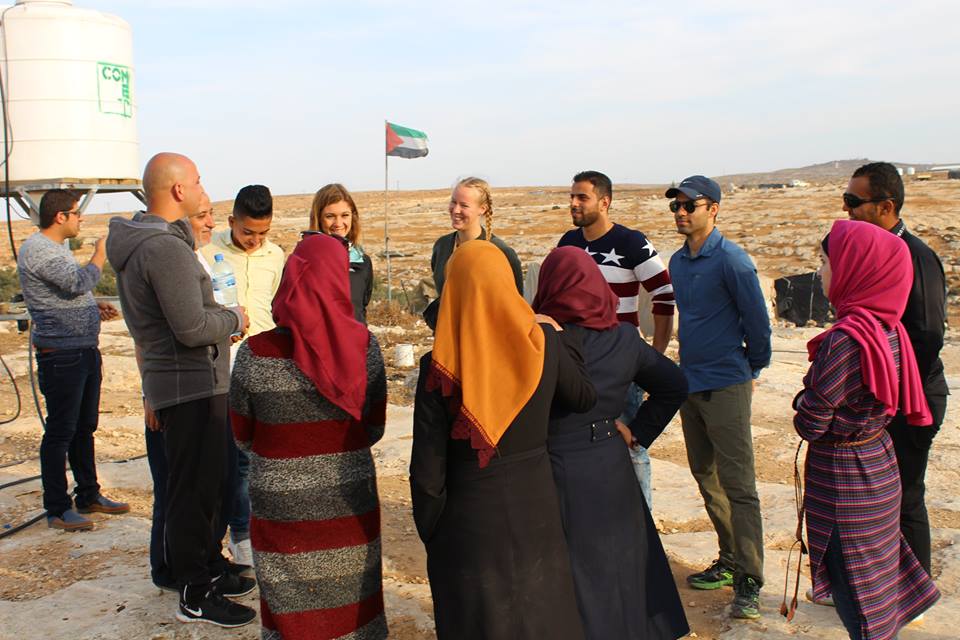 In addition to trips organised by the Centre, members of staff, and host families often invite internationals to family gatherings and other occasions such as weddings. Such occasions are unique opportunities for students to develop their understanding of local culture, to enjoy Palestinian hospitality and develop friendships with locals.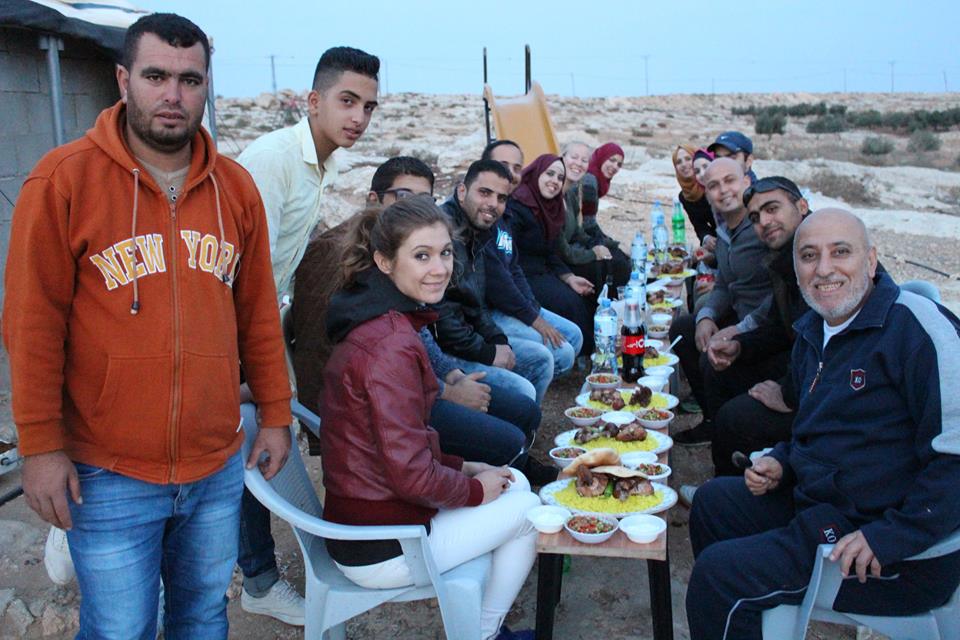 Although students' schedules are invariably busy, there's also plenty of time to relax and students enjoy spending time in local coffee bars and falafel cafes, or shopping in the high street. Many internationals enjoy going to the local gym, which, though not segregated, is reserved for men in the evenings and women during the day.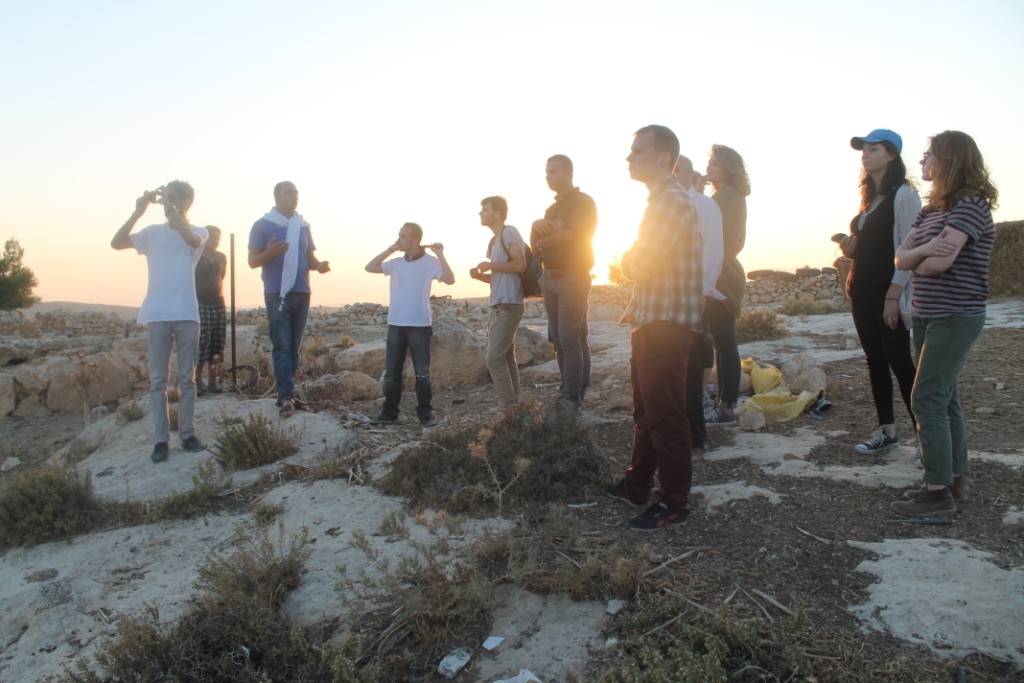 The gym is located just a few minutes walk from the Centre, and sessions can be booked on an individual basis inexpensively. With the wealth of experience and knowledge developed at the EC, our students of Arabic represent a valuable resource both for Palestinians and for the international community. For this reason, EC students are required to contribute an article per week to the Centre website.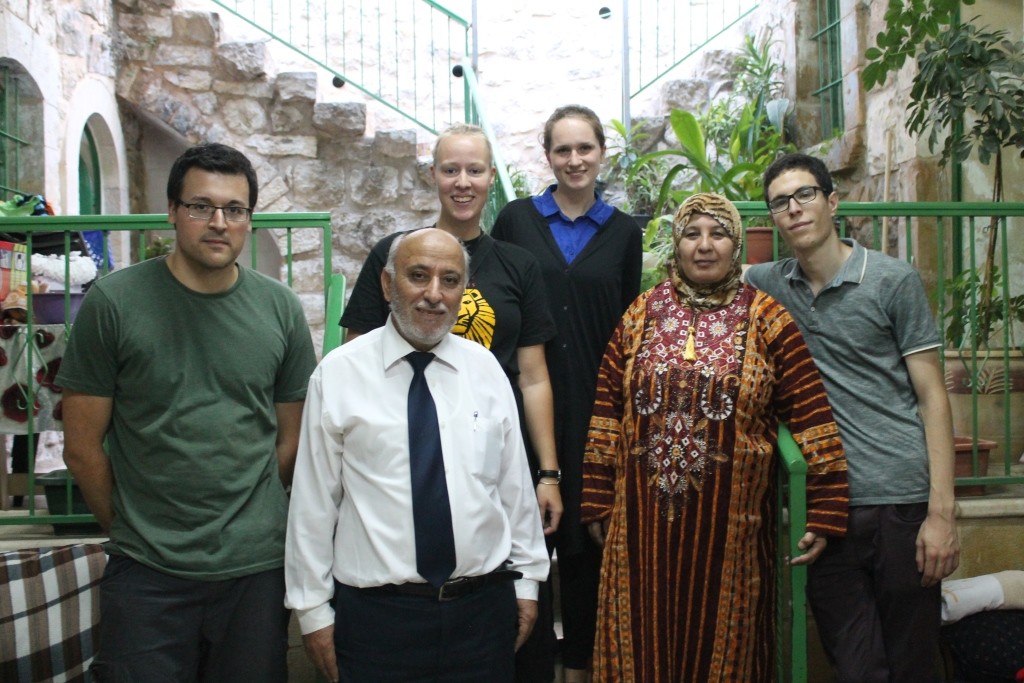 The EC is proud to offer international students' the opportunity to develop their understanding of classical Arabic and regional dialect. EC students become valued participants in the local community and players in a growing, fruitful discourse between Palestine and the international community.