Many international volunteers, students and interns who are interested in coming to serve with the Excellence Center express specific concern about the safety of living in Palestine. Please click here to watch a short film about safety in Palestine
International media outlets frequently portray violence in the West Bank, and some people when they hear the name "Palestine" think only of TV images of war and turmoil. Internationals may come to Palestine with the apprehension that they will be living in an active war zone, and other potential volunteers may decide not to come altogether, related to these fears.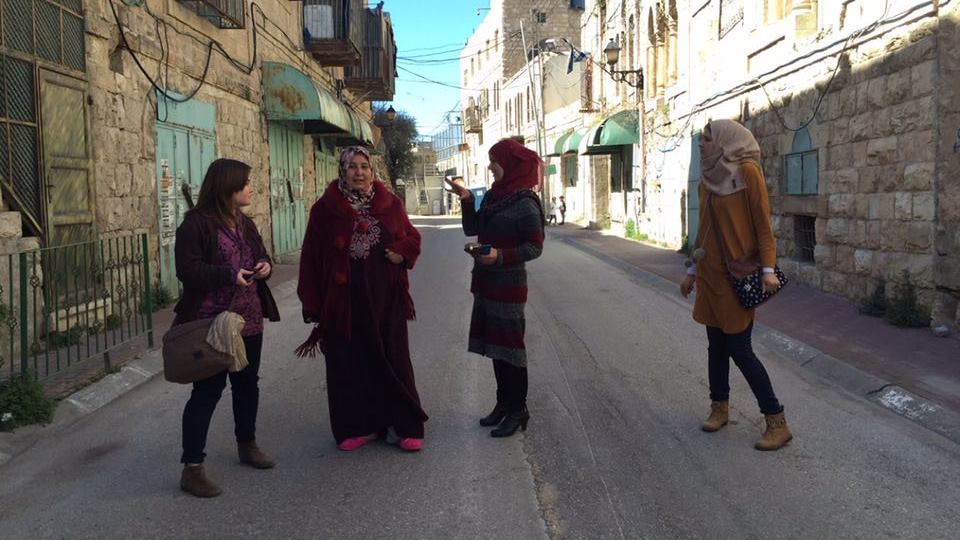 However, internationals who come to Palestine find that although the situation in Palestine may at times be tense, they are largely able to live their daily lives without particular safety concerns above and beyond those typical of living in big cities. Checkpoints are commonplace and the military presence in the occupied Palestine is pervasive, but problems affecting visitors to Palestine are rare. Although there may be occasional traffic delays related to checkpoints, visitors to Palestine are usually able to move freely throughout the West Bank cities.
"Most of Hebron and Palestine is very safe" writes Excellence Center Coordinator Marwa Shantir. "There are sometimes problems in the Old City" she explains, "but even then it is not usually dangerous for foreigners." During times of increased tension visitors may need to be aware of the situation and avoid certain areas or routes due to clashes or road closures, but can rely on locals and public transportation operators being familiar with these problems and adapting accordingly.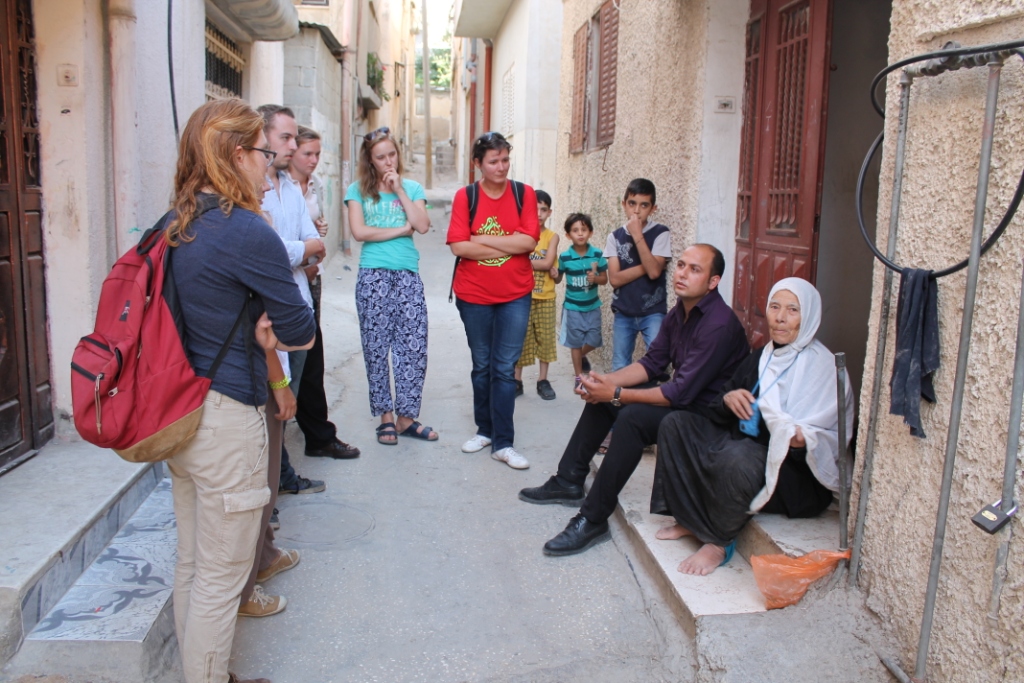 Public transportation is safe and affordable, with taxis and buses readily available for transport within Hebron and to surrounding cities."I always feel very safe and welcomed on public transport," says Teach English Speak Arabic volunteer Melanie Lipinski from Canada.Taxis and "servees" or group taxis, are very easy to catch in Hebron, with set rates to certain areas of the city. Buses or group taxis are also available for rides to nearby cities including Jerusalem, Bethlehem, and Ramallah. These drivers are often excited to have foreign visitors in Palestine, and are especially welcoming to their international customers.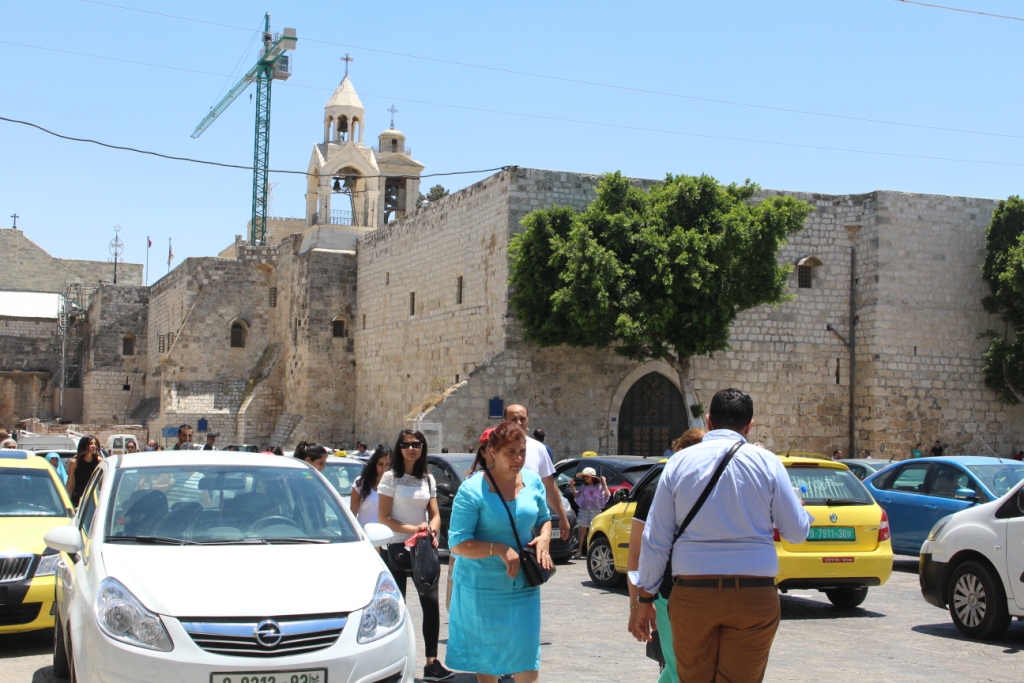 This warmth and eagerness to please international guests is characteristic of staff and students at the Excellence Center as well as Palestinian people. International visitors often express amazement at how they are instantly welcomed, and invited into homes to share meals and friendship.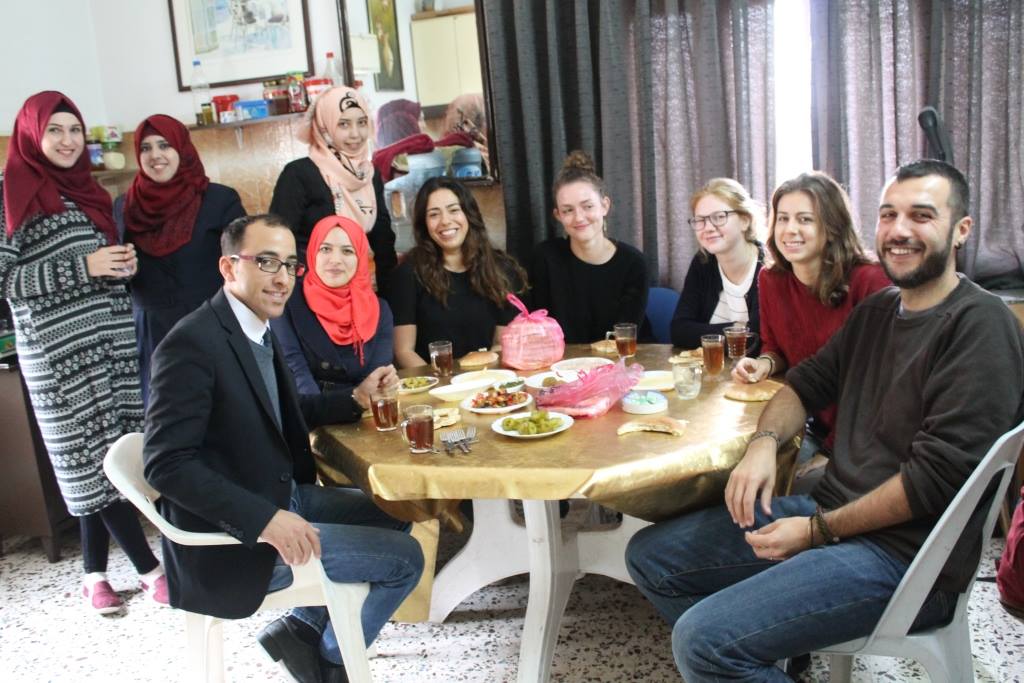 Noor Siaj is an Excellence Center Palestinian student whose family has welcomed international visitors into their home in the past. He states that he loves spending time with the international volunteers, interns, students or visitors, and is especially grateful for the opportunity to practice his English. Most Palestinians enjoy sharing about their own culture with visitors, and are genuinely interested to learn about their foreign guests as well.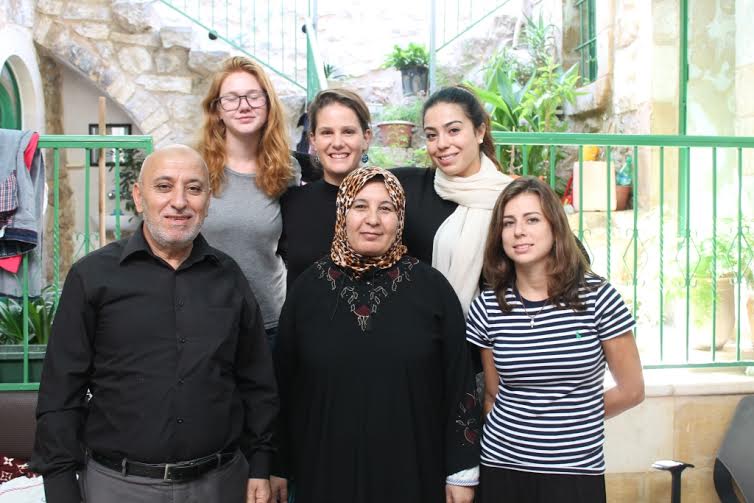 "We love to learn about international cultures, and share our own culture in return," says local Excellence Center teacher Yousef Sabarna. This attitude is common among Palestinians, who freely offer help with any issues or questions volunteers might have related to living in the different culture.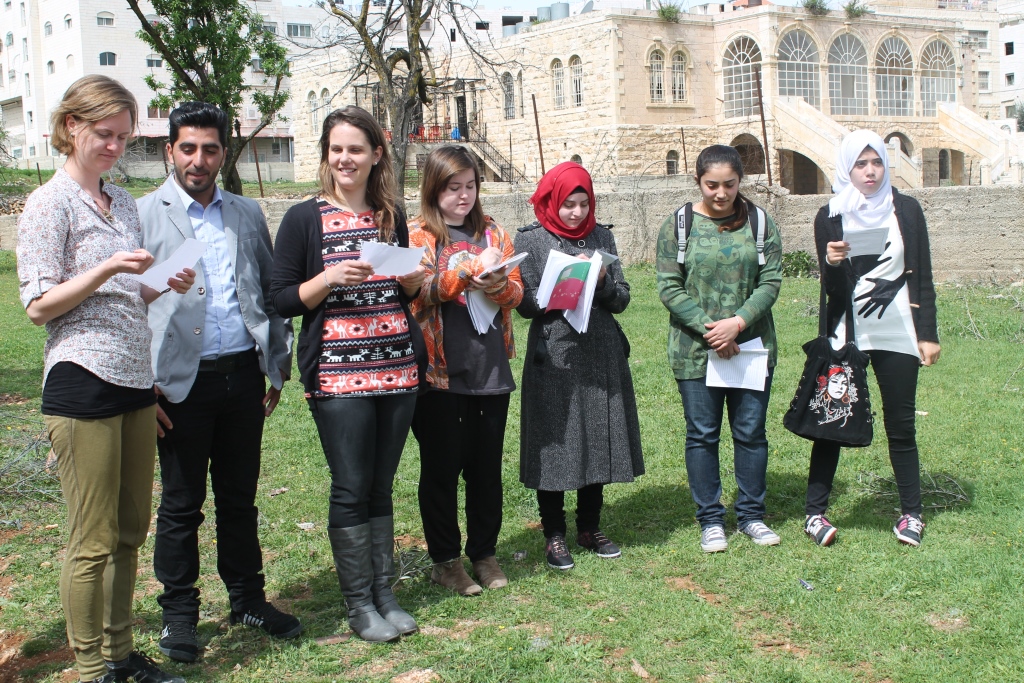 This attitude of hospitality is pervasive not only within the Excellence Center itself but also on the streets of Hebron, where foreign guests find what is at times an almost overwhelming welcome. Visitors, especially foreign women who do not wear the hijab, stand out in Hebron and are greeted almost constantly in the streets. Locals are excited to practice their English and jump at the opportunity to speak with international volunteers. Although this can at times be tiring for visitors, the warmth and generosity of Palestinians usually greatly outweighs any slight inconvenience.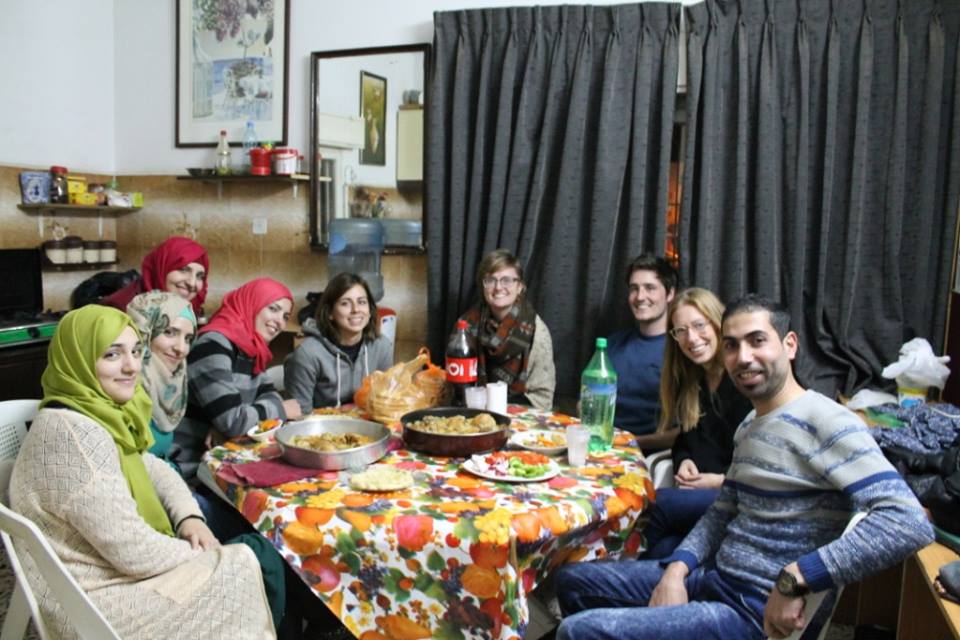 It is easy to trust the people of Hebron, and visitors can generally walk alone on the streets without concern for theft or potential problems. "I feel incredibly safe in Palestine," says Lauren Souz , an Excellence Center volunteer from the United States. "I actually feel much safer than in America…I'm never harassed, and never have any problems. I have been bothered by the attention at times, but have never felt unsafe."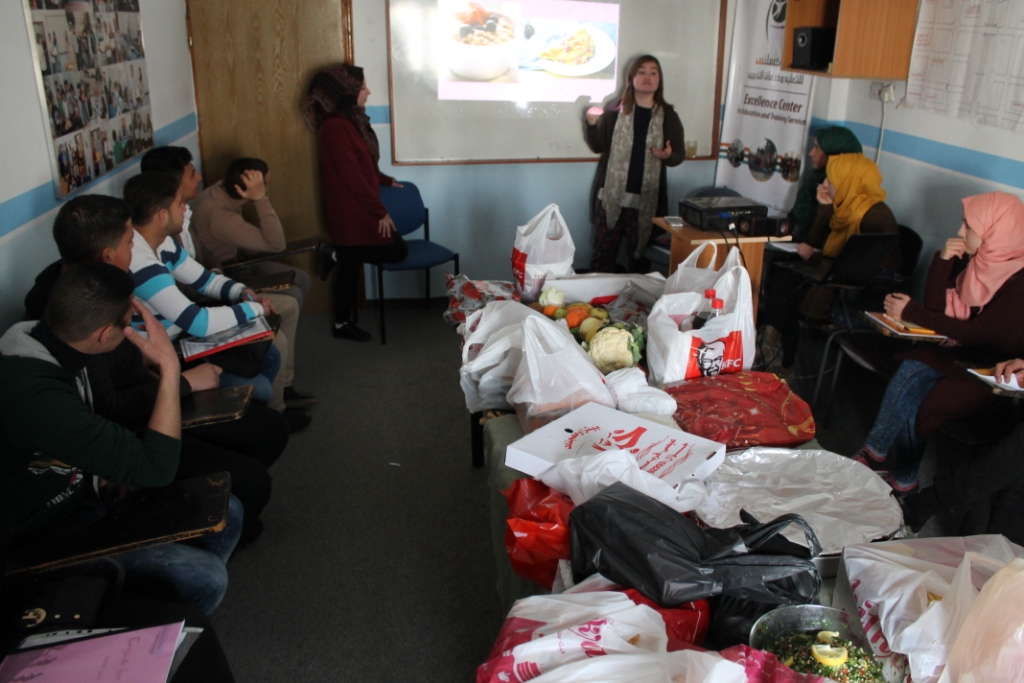 Like in any city women should be particularly careful about walking alone at night, staying mainly in well-lit and busy pedestrian areas if possible. "I did have one bad experience," writes Cara Van Dusen, another volunteer from America. "I was walking down a quiet street at dusk, when a teenage guy started following me and grabbed me. He was just a kid so I could push him away, but it's made me more wary about walking by myself. Overall I still feel very safe here…what happened to me could have happened anywhere and is not specific to Palestine. I'm just generally more aware of my surroundings now, and especially cautious at night."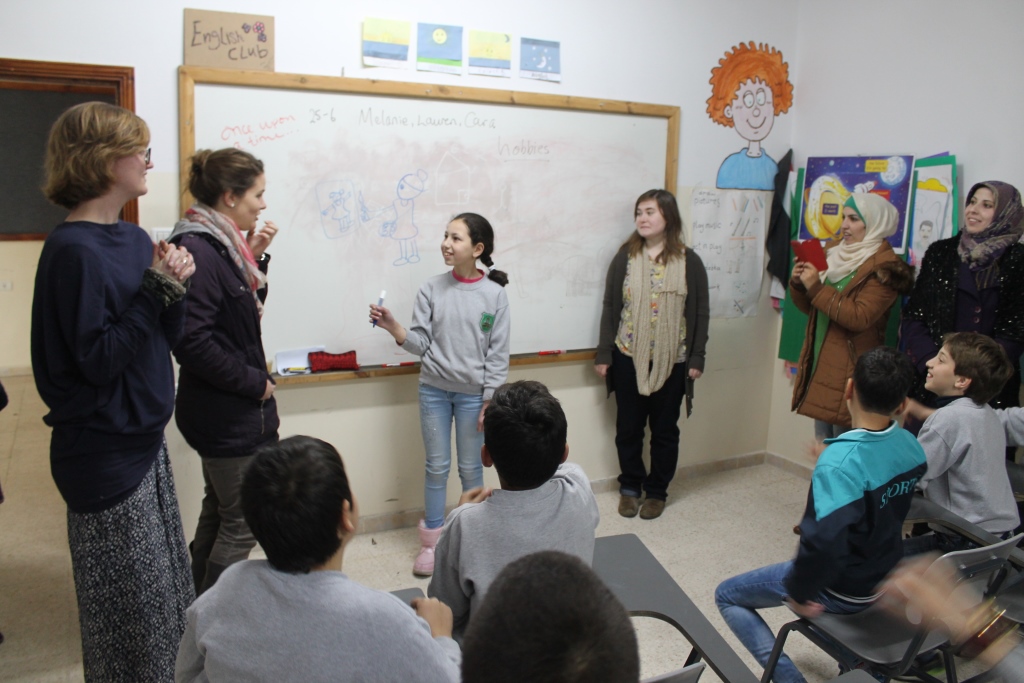 Cara is currently volunteering with the Excellence Center in Hebron, Palestine for a second time, participating in the Teach English Speak Arabic Program. She was a volunteer in the fall of 2015 as well, when she says she fell in love with the people and culture of Hebron, Palestine. Although Israeli-Palestinian tensions were especially high during the fall of 2015, she expresses that she still felt safe in Hebron, Palestine. "There would sometimes be clashes between Israeli settlers, Palestinians, and soldiers, but these were easy to avoid, and locals were a great help with this. Now that I'm in Palestine again things feel much calmer, and clashes are rare. Palestine has always been so much more than the fighting we see in the news, and there are so many beautiful and deeply kind people here that I've been honored to meet. I feel safe and loved, and would encourage anyone thinking of volunteering to come and experience this for themselves."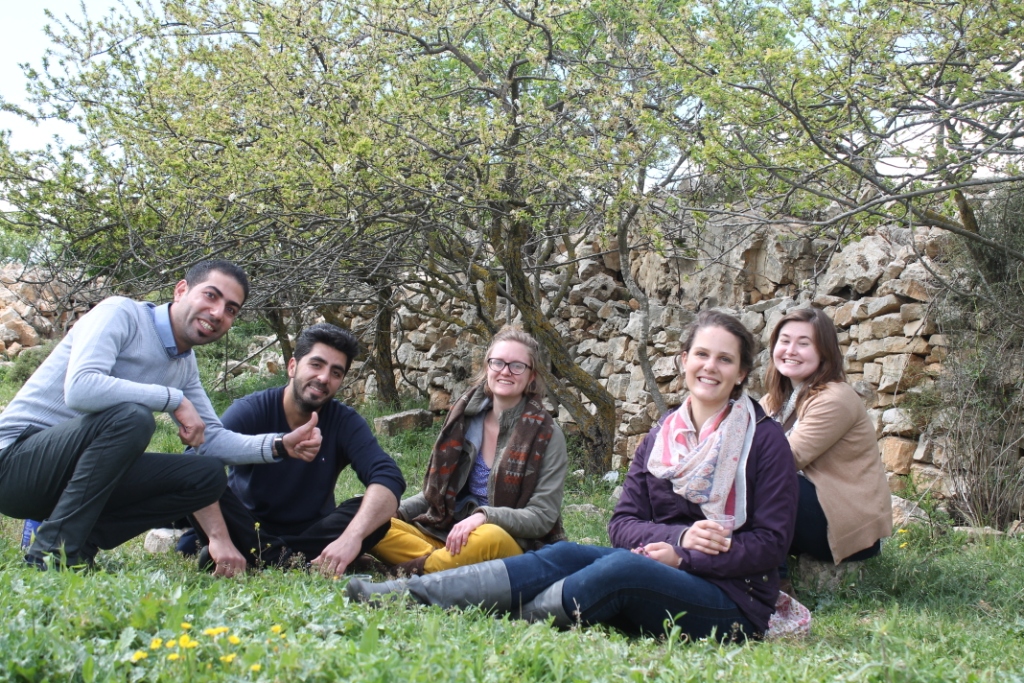 These sentiments echo the thoughts of numerous other internationals who have volunteered, interned, studied or visited  the Excellence Center in Hebron, Palestine in the past. They may come with initial concerns about safety  in Palestine but experience an incredibly hospitable community, where they are able to feel safe and at ease with wonderful Palestinian and international co-workers, students, and friends. They leave with a new and deeper understanding of Palestine, and with a love for the many gracious Palestinians who welcomed them into their lives.