Integrating into Life in Palestine :There is always a little fear for some when travelling abroad to do something like work at a local NGO. Thoughts of will I get along with the locals and other internationals can cause some to worry as people prepare for their journey. To be sure, Hebron or Palestine is a unique city in a unique part of the world and one that has definitely found itself subjected to media stereotypes. Rest assured though, your time at the Excellence Center in Palestine is not one of social dislocation – integrating into life in Palestine is easy with a few simple steps, some unique to Hebron and others that most travellers learn along the way.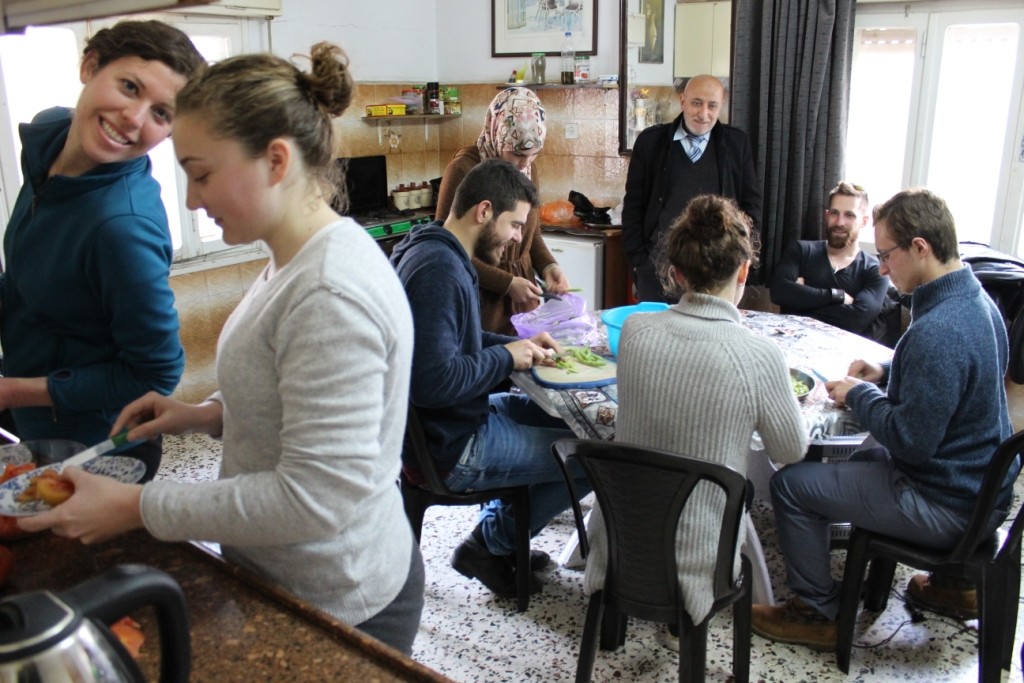 First of all, Palestinian hospitality is not really a 'choice' – i.e., you are forced in a good way to feel welcome. In Hebron, while internationals are not rare, they nevertheless are certainly not the norm and when you first get out of the taxi and are looking for the center you will, especially if you head the wrong way, be subject to numerous welcomes, handshakes and offers of coffee. Best of all, if you get lost, and when you finally muster the courage to ask for directions, you may just probably end up with either a guide to the center, or if the person does not know where the Center is and his or hers English is not the best, a fellow traveller determined to find the Center for you. At the Center itself, you will again be subject to offers of coffee and tea and numerous Arabic greetings from staff and students. Volunteers will greet you (they have been there after all), and if it is breakfast time, a chair will be pulled up for you. In this respect – integrating is not really an issue, it just happens.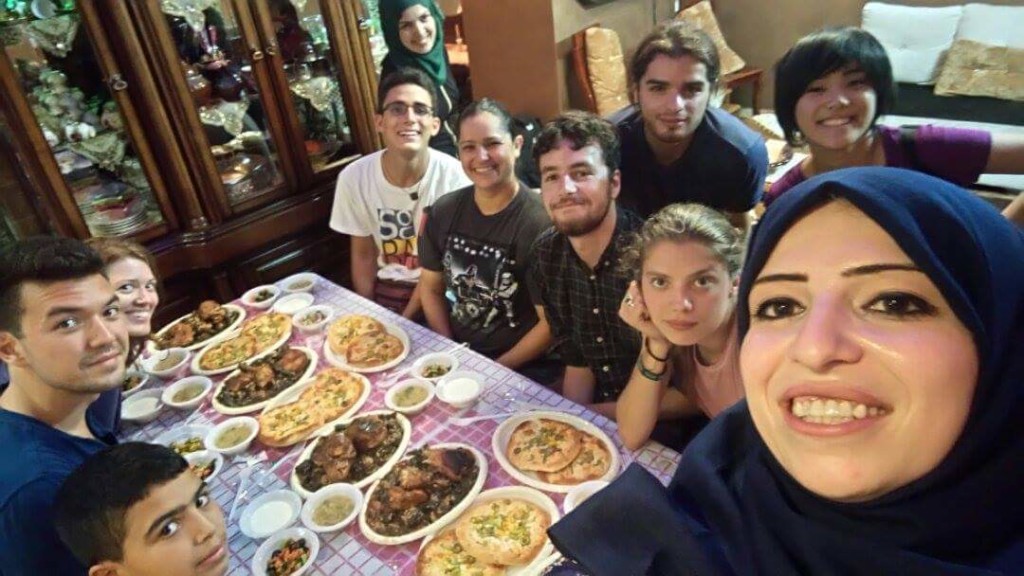 There of course though things you can do to help the process. While you may be forgiven for being a little out of sorts after a long day of travelling, the very next day the Center manager will provide you with your timetable and you will get straight into teaching. As just about every volunteer has said, throwing yourself straight into the teaching is the best way to go if you are having some reservations or if it is your first time teaching. Being able to take this little leap of faith goes a long way in getting you used to the style of teaching, your students and type of lessons they require and the Center wants. Of course, you are not left alone – while as your time progresses with the Center you may have classes to yourself, at the start this is not the case.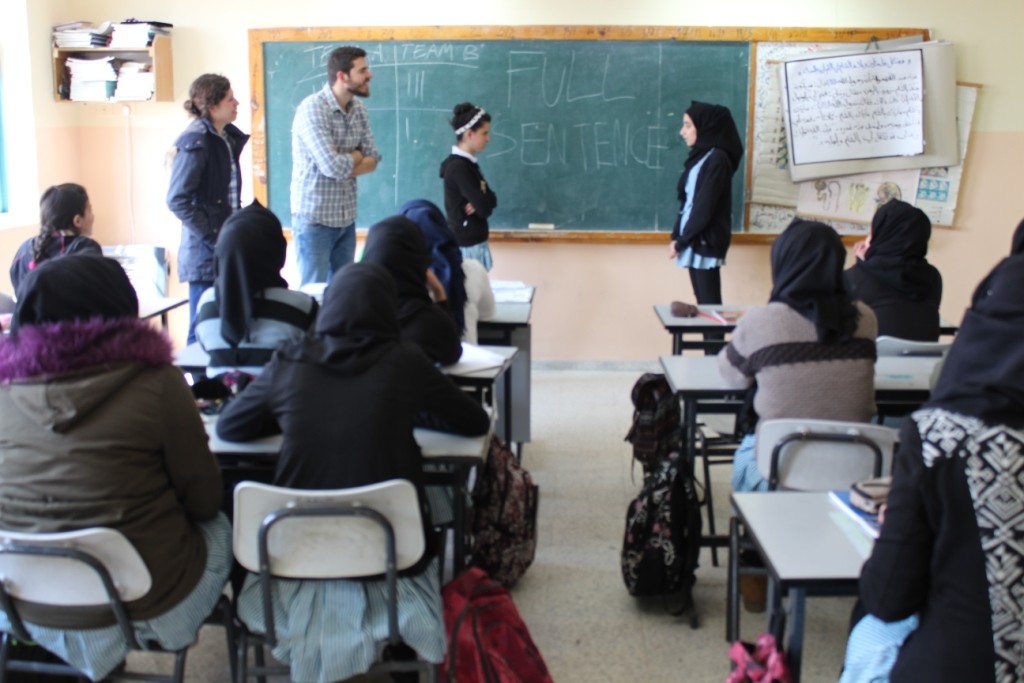 As you should do regarding the teaching, getting used to Hebron is again simply a case of just getting out there and experiencing it. If the timing permits, of course, you can do this with a volunteer (if you are staying in the men's accommodation especially), but if it does not, then going for a quick walk to get a feel for the city is the right thing to do. Hebron is by all measures a safe city (though H2 can be a little tense) and fairly easy to get your bearings once you head out once or twice. And if you do get lost, again, ask for directions – Palestinians are only too happy to help and again, you may just find yourself with a guide only too willing to walk you to your destination.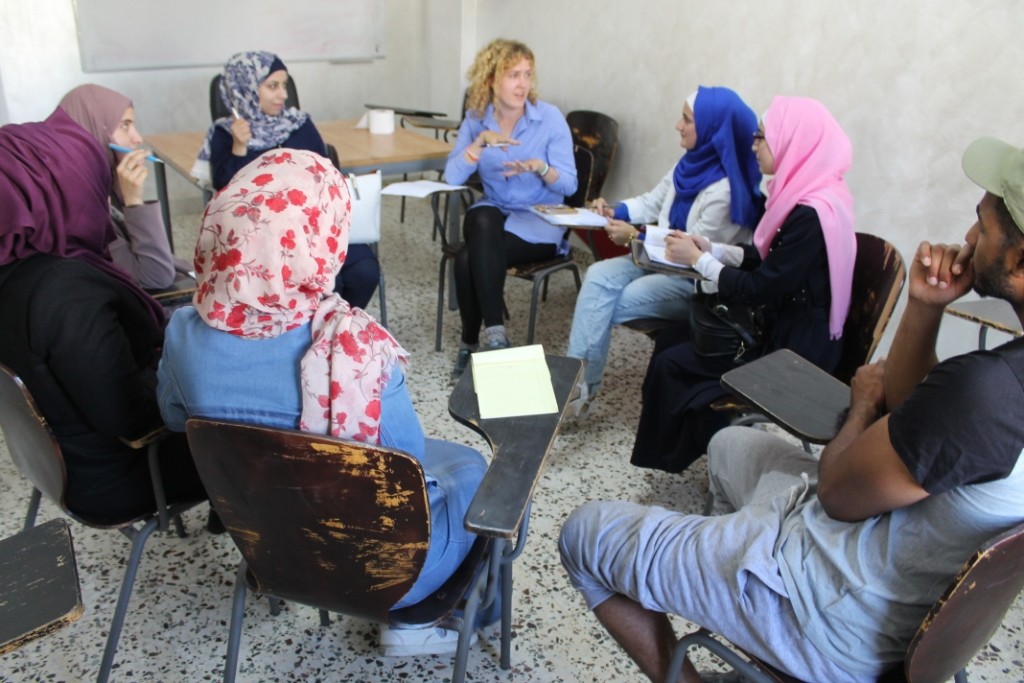 Another helpful hint  is to find a regular shop for your needs for the first few days. Not only does this help with your bearings, but gives you a place to practice your Arabic, and also gives you a regular local to help fine tune your communication skills. Some international accents can be difficult to understand, and where hand signals become necessary, it is good to practice. It is also a nice little way to begin to form a relationship – doing so is easy in Palestine, but as you improve your Arabic the relationship will get better and you will begin to feel a sense of community. Other volunteers have found regular shisha bars to be helpful in this regard, while others have made the gym a regular outing. Feelings of dislocation while travelling can come about for a number of reasons, but by bringing these small regularities into your life, you are in effect making small inroads into the community in Hebron and making it your home away from home.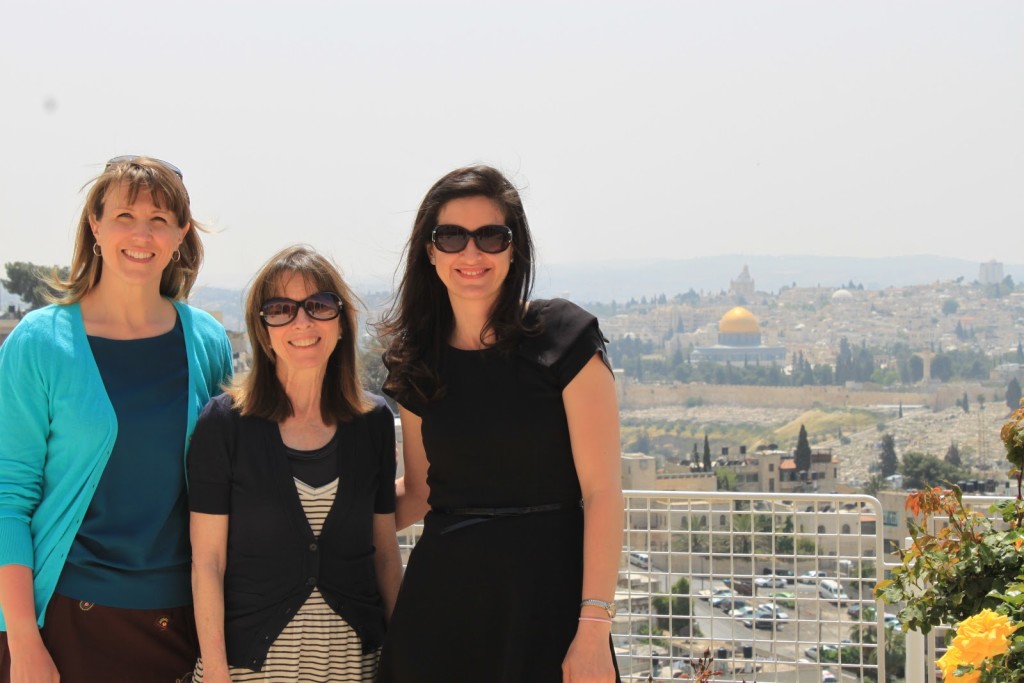 Of course, when all is said and done, integrating into a Palestinian community is not hard – as has been said many times and will continue to be said – they are by nature a hospitable people. How far you want to integrate is up to you – if you are patient regarding the language and some of the cultural differences, relaxed and calm – integrating will not be an issue. The staff and volunteers are also always there to help you as well.