We all have to eat as an essential component of life.  However, food in Palestine is like taking a magical journey with your senses: the beautiful colors, the amazing aromas, tastes that explode in your mouth and the varying textures.  Food in Palestine is also a journey into centuries old traditions where each meal is prepared, served and enjoyed with love.  International visitors to Palestine, whether volunteers, tourists or here for work will have an amazing food adventure.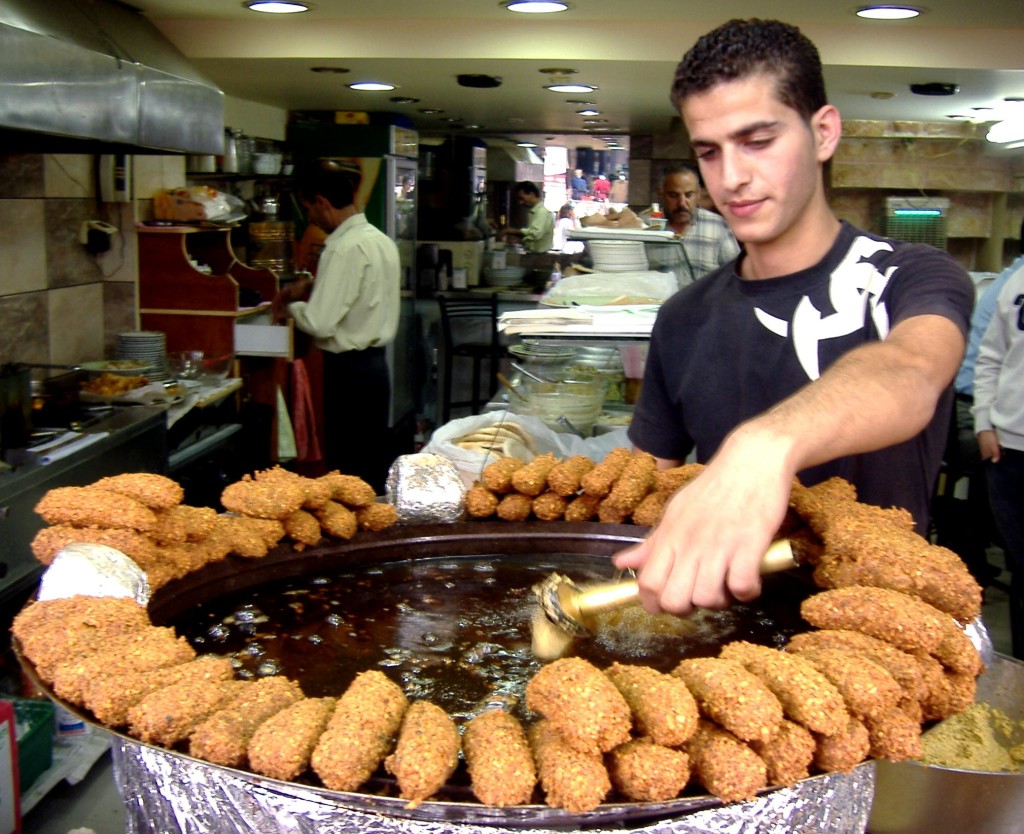 The Palestinian table is always full of a variety of dishes despite the weak economy. Palestinians are renowned for presenting delicious yet affordable food that mainly contains meat and Ghee. There are not many Vegetarians in Palestine, and while there are no specific statics you can tell that this is the case due to most restaurants basing their menu around meat.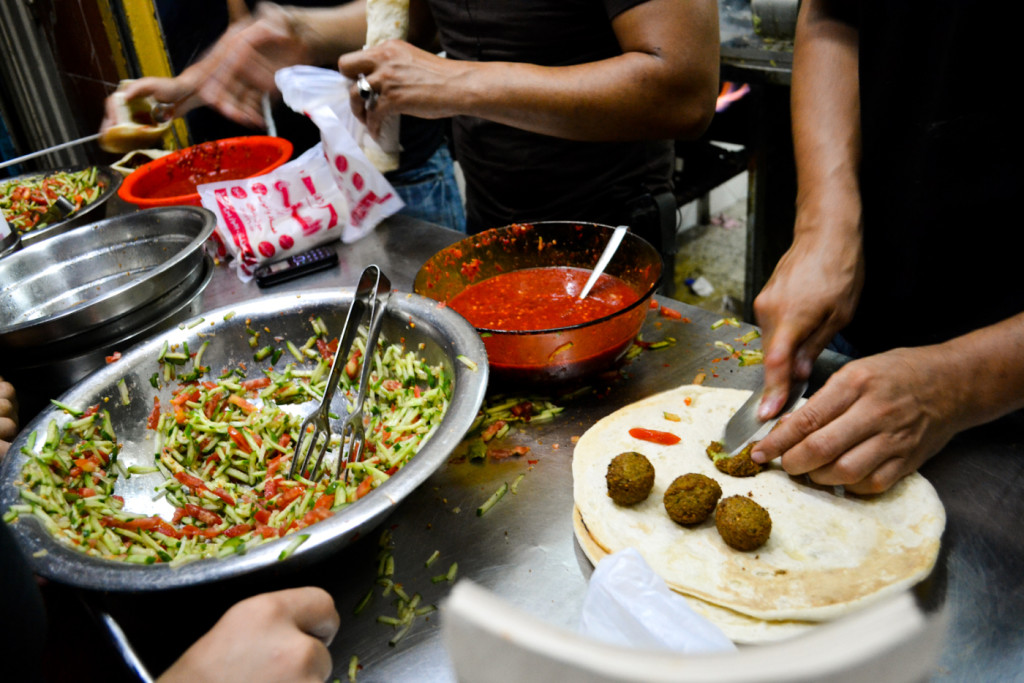 Palestinians start their day after having a rich breakfast that usually includes pita bread, labneh (close to sour cream), sliced tomatoes and cucumbers, olive oil with Za'atar (a mixture of dried herbs) as well as fried or boiled eggs, and in some cities hallum cheese or yellow cheese and fuul (fava bean stew).  Tea is always there to accompany any meal.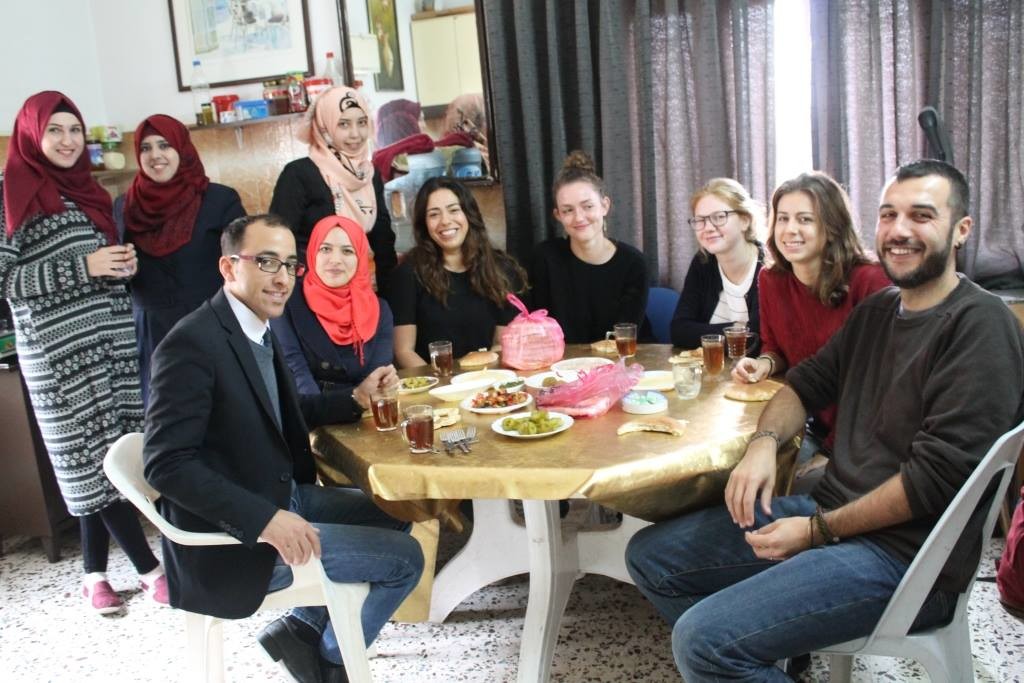 Lunch in Palestine has more options than breakfast. For instance, Palestine is literally full of restaurants that sell different types of sandwiches. The most preferable type of sandwiches are Falafel (it is a deep-fried ball or patty made from ground chickpeas, fava beans, or both) or Shawrma, which is stuffed by meat and salad.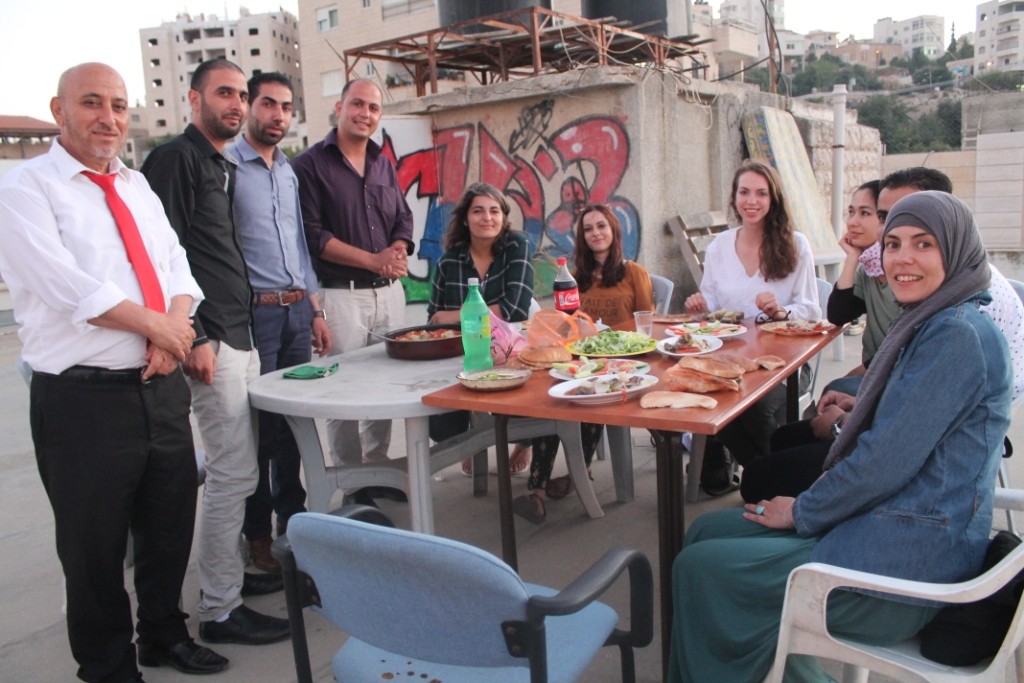 Here are some of the most popular lunch meals that you must try:
– Fasoulya Beyda: White beans cooked in tomato sauce and served with rice;
– Fasoulya Khadra: Green beans cooked with a tomato sauce and also eaten with rice; 
– Kufta Bethinia: Meatballs (lamb or beef) cooked with Thinia sauce and served with rice. 
– Kufta bel-bandora: Meatballs cooked with tomato sauce and potatoes. It can be eaten with a spoon or with Pita bread. 
– Mahshi Lift: Cooked mostly in Hebron, is made from turnips stuffed with rice, minced lamb and spices and cooked in Tamarind sauce.
– Mansaf falastine: Lamb cooked in a sauce of fermented dried yogurt and served with rice or bulgur. 
– Maqluba: Literary means "upside-down" and is a dish dish that is made with fried Cauliflower or eggplant, meat (chicken/lamb) and rice. 
– Musakhan: This is a common and preferred meal for Palestinians. The meal is easy to make and the content is affordable and easy to obtain. The ingredients: olive oil, sumac, pine nuts, chicken pieces, onions, and Taboon bread. The term 'musakhan' means "something that is heated."
– Zarb this is a different type of cooking where the meat (lamb or chicken) cooked under high pressure in an airtight oven under the ground and served with rice and bread, this way of cooking is influenced by Jordanians, especially those who live in the deserts.  
– Mujaddara: This is another popular meal as it is very affordable.   It is very easy to make and the ingredients are available all year around. This meal contains lentils and rice with fried onions on the top.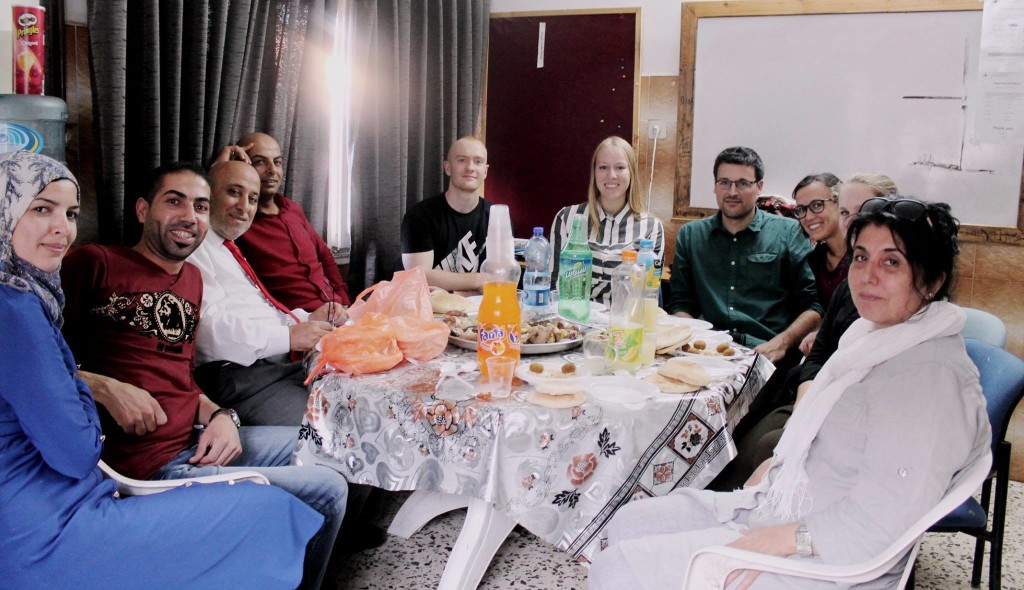 What else can you expect? 
Whatever you choose to eat you will find that the Palestinian kitchen is rich with variety and there is something for every palate. Generally speaking, food is not expensive, for example a sandwich of falafel costs around 3 NIS (less than an American dollar). A normal meal such Maqluba or Mansaf will cost you around 15-20 NIS (approximately 6 American dollars).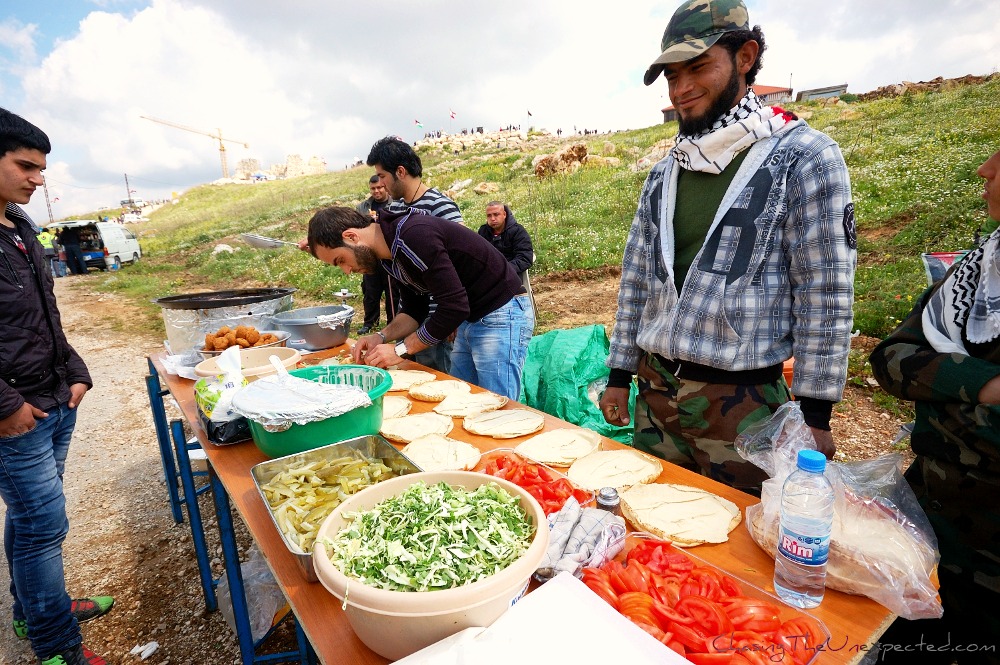 Don't worry if you like fast food, there is a place for you as well. Palestine has also branches of the big international chain restaurants such as Kentucky, Domino's Pizza, and Pizza Hut. Many Palestinian restaurants also offer fast food. The major chain branches are mostly in Ramallah, Hebron, Bethlehem and Nablus.
Now for the important information – What about Palestinian sweets? 
Kinafah is one of the most desired sweets for Palestinians.   It was originally made in Nablus and that's why called "Kenafah Nabulsia". It contains cheese pastry soaked in sweet, sugar-based syrup. This isn't the only delicious sweet you can find. There is also Baklawa, Burma, Muhalabiyeh, Qatayef (mainly found in Ramadan) and many others.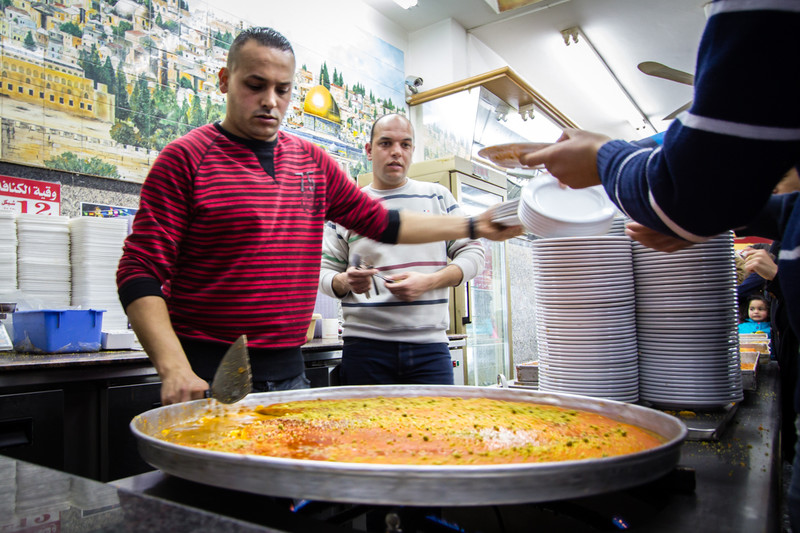 Finally and as George Bernard Shaw said ones " There is no sincerer love than the love of food." Therefore, come to visit Palestine, enjoy and taste the most delicious food in the Middle East!