There are lots questions that our International visitors ask about how to get to Palestine and and once there how to get to us in Hebron.  Questions like:
Which airport you can fly to? 

Where is this airport? 

How far this airport is from my destination in Palestine? 

Is the airport in Gaza or in the West Bank?
These are questions that need to be asked and answered so you can book your flight well ahead of your travel and get the best price possible.  The first thing you need to know is that Palestine does not have an airport. It is supposed to have one though.  The Yasser Arafat International Airport in Gaza, close to the Egyptian border, was opened on 24 November 1998 but lasted for only two years until 8 October 2000 when the second Intifada (Arabic word for uprising in English) started. The Gaza International Airport as it was named at that time was completely destroyed by the Israeli forces.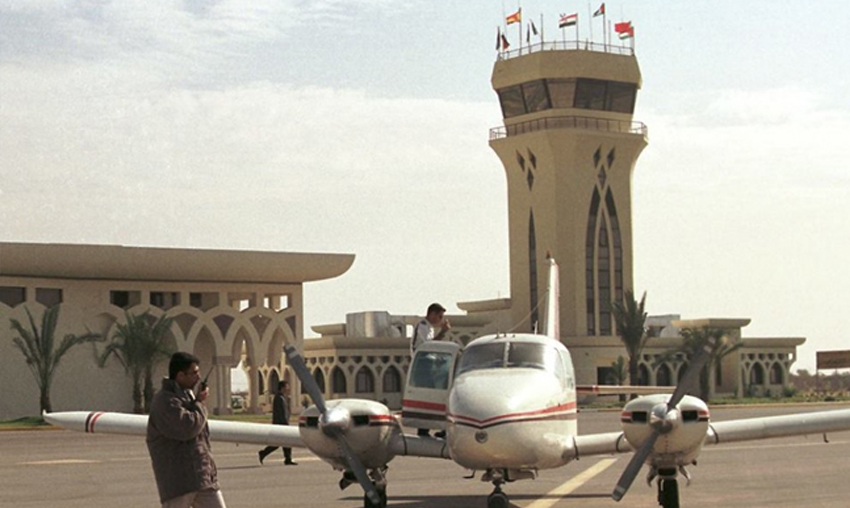 Therefore, since 2000 Palestine does not possess any airport on its territory, which means that it is impossible to get a direct flight to Palestine. Despite the fact that the airport is destroyed, three small Palestinian aircraft still operate out of a local airport in Egypt. 
How do I get to Palestine then? 
It's easy and you have two options: 
Fly to Ben-Gurion International Airport which is in Tel-Aviv and from there travel to Jerusalem via a shared taxi or private taxi which will take you to your destination in the Palestinian side. In Jerusalem, you can go to the Arab central bus station in the Musrara area and then via bus to any Palestinian city. 

Flying to Ben Gurion (Tel Aviv) is the easiest option for your arrival in our opinion. Most Americans and Europeans are issued a 3-month visa upon arrival and clearing customs.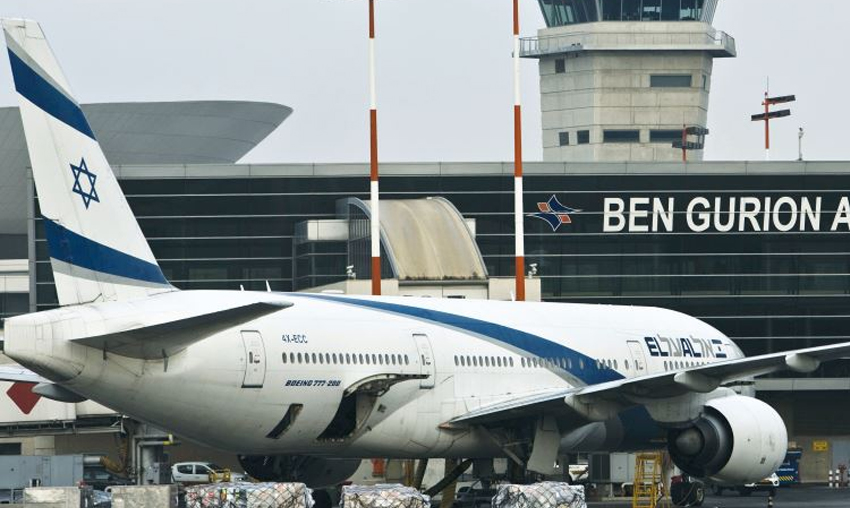 2. This is the more complicated way of travelling to Hebron.  Fly to the Queen Alia International Airport in Amman, Jordan.  From there you can take a Taxi directly to the Jordanian-Israeli border.  This will cost you around 30-35 JD (Jordanian Dinar). This border crossing is known as 

the Allenby/King Hussein Bridge.  It is 57km away from Amman and located in the scenic southern Jordan Valley. The border crossing is open from Sunday till Thursday (08:00 am – 08:00 pm) for arrivals and 8:00 am to 2:00 pm for departures.  Be aware that on Friday and Saturday it is only open for 5 hours from 08:00 am– 1:00 pm because of the Jewish holydays.
From Jordan the journey into Palestine is significantly longer, and it may well involve lengthy delays, possibly several hours at the Allenby/King Hussein Bridge. Once you are through the checkpoint, however, you can get a shared or private taxi that will take you the rest of the way directly to Jerusalem, Ramallah, Hebron, Nablus, or any other town.
Traveling to Palestine through the Allenby Bridge (Israeli)/King Hussein Bridge (Jordanian) is something you should try to prepare yourself for before you arrive in Jordan. It is most likely that there will be no one to communicate with you in English at each of the three borders you have to travel through in order to get into Palestine.
The journeying from Amman International Airport (Queen Alia) in Jordan to the Allenby Bridge (Israeli)/King Hussein Bridge takes roughly an hour. It will cost about 30 JDs (Jordanian Dinars). At the border, the procedure is fairly straight forward, but if you carry a foreign passport make sure you ask for directions to the foreign passport checkpoint, and, out of the two buses that take you to the Israeli border, make sure you board the one for foreign passengers.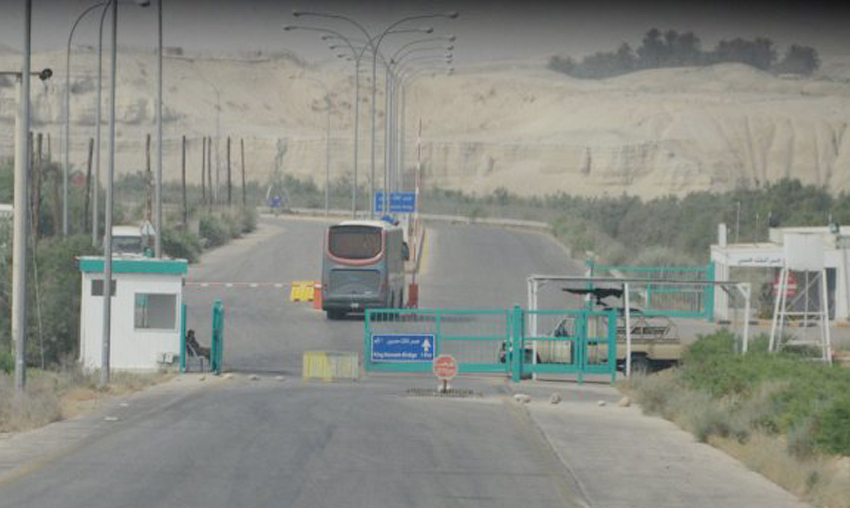 If you don't know where the bus for foreign passengers is located, you can ask any one around you. Once on the bus, it can take up to 40 minutes to get from the Jordanian checkpoint to the Israeli checkpoint. It all depends on how long it takes to fill the bus up and the drive over the bridge.
Once you arrive at the Israeli border, collect your baggage and follow the crowd or ask for directions to where you can get your bag tagged, ready for it to be taken away for it to be checked. You will again have to go through basic border control procedures and passport checking, where you may or may not be asked to wait for your details to be verified.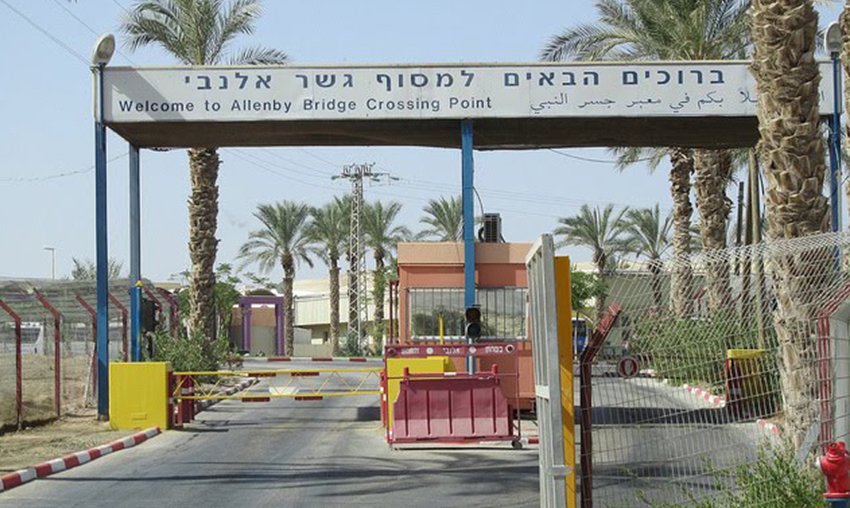 Your passport might be held for a number of reasons, and the staff at the Israeli border control are more than likely not to explain why.  Our strong advice is to not ask questions but be patient and wait it out.
After you leave the Israeli border, you will find shared taxis waiting for you. These Services will take you to Jerusalem. If you are going to other West Bank cities besides Jerusalem, such as Hebron, you need to take another bus to the Palestinian border. Once you are at the border you will find many shared taxis that go to all Palestinian cities. A shared taxi from there will cost you about 35 shekels to Nablus, and about 50 shekels to Hebron or Ramallah.
While this second option of travelling to Hebron is certainly more complicated it is a fascinating experience for foreigners.  Just be prepared to delays and some frustration!
Conclusion
Flying to Ben Gurion Airport – Highly recommended as it saves time and money.
Flying to Ben Gurion (Tel Aviv) is the easiest point of arrival in our opinion. Most Americans and Europeans are issued a 3 month visa upon arrival and clearing customs. From the airport it is only two to three hours by shared taxi (called sherut, Israeli; and service,Arabic) from the airport to Hebron, Rammalh, Bethlehem or Nablus , and an hour and a half by a private taxi