The Excellence Center in Hebron, Palestine, offers its international teaching volunteers and students the opportunity to learn Palestinian Arabic so that they can communicate and engage more easily in Palestinian daily life during their stay in Hebron. International volunteers and interns receive three (3) hours of Palestinian Arabic lessons per week, while international students arrange lessons with the Excellence Center for a fee.  This opportunity is offered in addition to the opportunity to live with a Palestinian host family which affords the learning of Palestinian Arabic and the opportunity to practice it.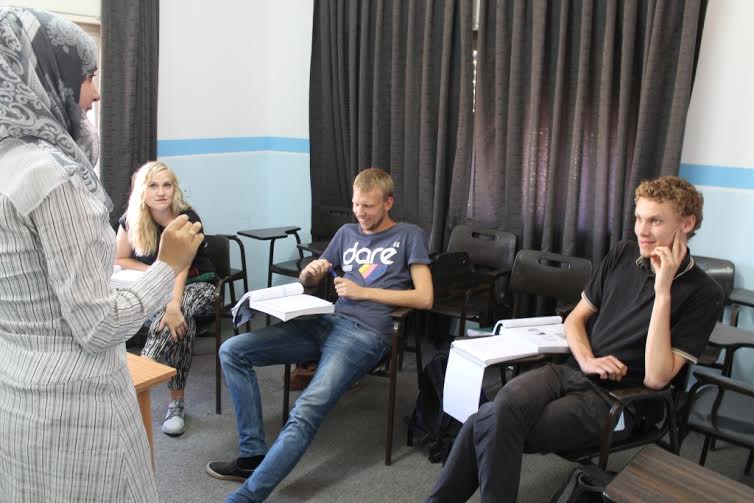 By living with a Palestinian host family, volunteers, interns, and students are surrounded by language-speaking opportunities in Palestinian Arabic. Daily life with a host family offers internationals many avenues for interaction and engagement in Palestinian daily life and language, including social and cultural activities within the city of Hebron.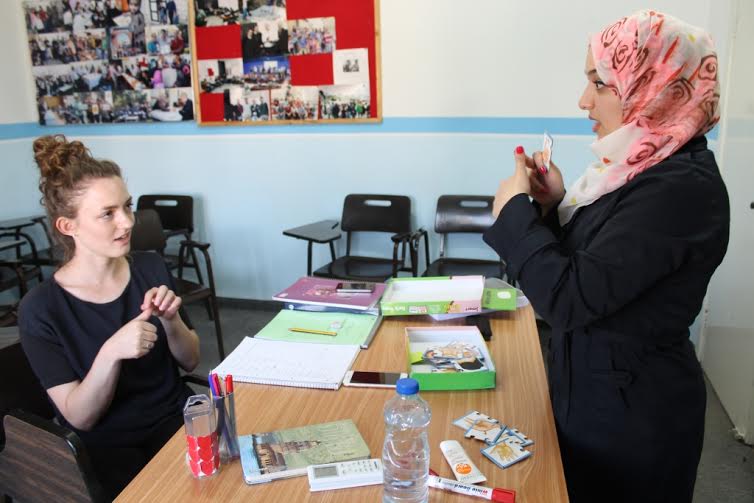 Lauren Howes, an Arabic student from the UK commented: "I stayed with a wonderful host family during my time in Hebron. I became part of the family, attending weddings, birthday parties, and experiencing everyday life here in Palestine. This allowed me to really understand the Palestinian culture and it really was a once-in-a-lifetime experience. I will miss them a lot when I leave!".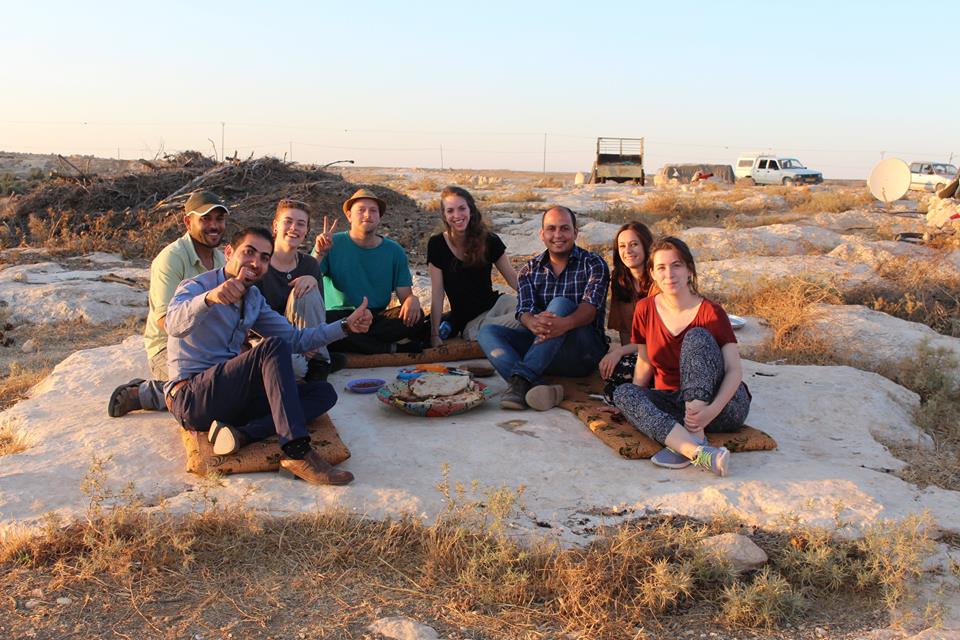 The Excellence Center's environment provides a great opportunity for internationals to learn and enhance their Palestinian Arabic speaking skills. Every morning Excellence Center staff and internationals enjoy breakfast together, and they communicate in Arabic and English with one another. Jim Chandler from the USA, who was a volunteer in the Palestine Summer 2015 program, commented:  "Beyond the Arabic class itself, the staff encouraged me to speak and respond to Arabic throughout the everyday activities at the Center. This has been a very good learning experience and my knowledge and understanding of Arabic has grown even though I have only been here for a very short time."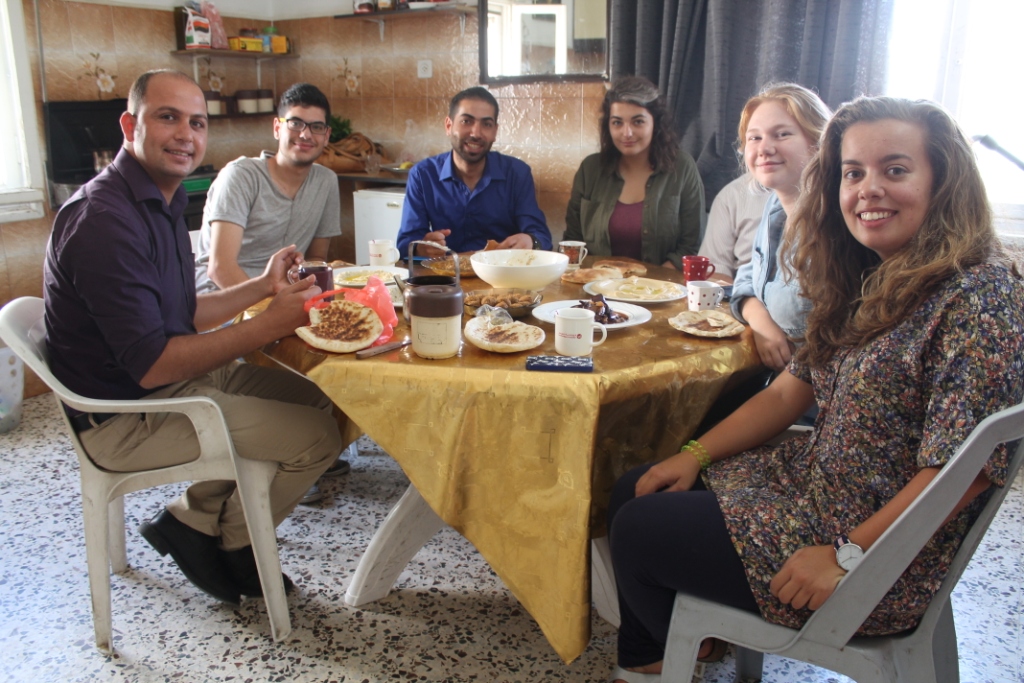 In addition, the Excellence Center's Palestinian students afford internationals many opportunities for the development of Arabic speaking skills. Palestinian students love to meet and interact with internationals, who are often invited to the family homes of the Palestinian students. For example, Patrick Magee from Ireland, who participated as a volunteer in the Summer 2015 program, informed us that almost every week he was invited to eat with a Palestinian family in Hebron, or to visit a local village while spending the night there in the Palestinian student's family home.  He reported also that he often travelled to various villages, cafes, and homes to socialize with local Palestinians.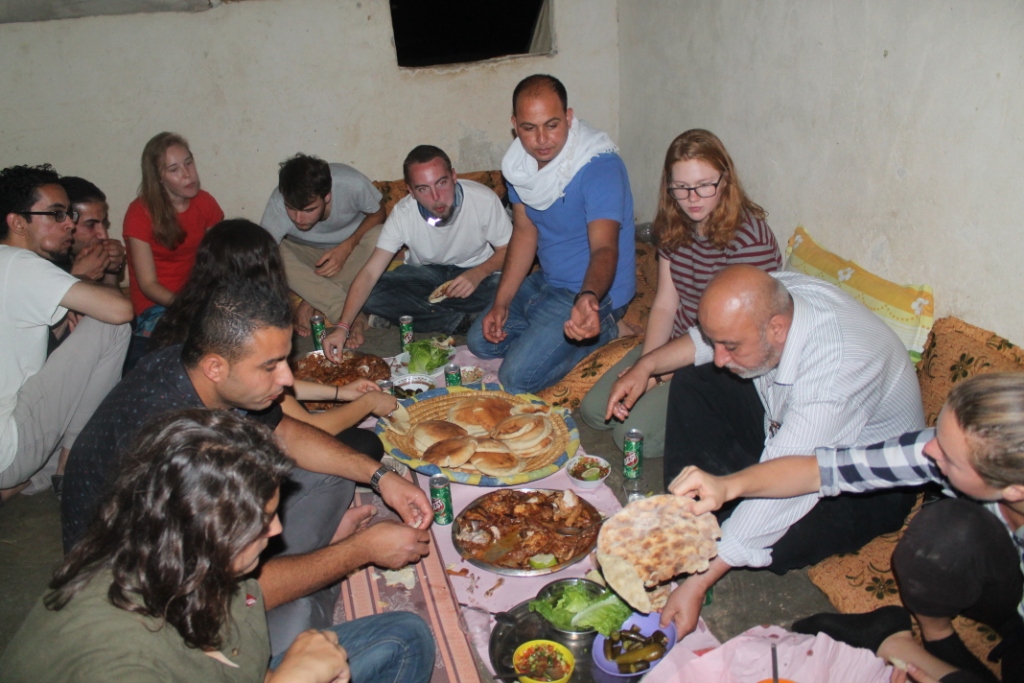 Palestinian Arabic speaking skills are greatly enhanced by living in Hebron and participating in daily activities, such as using a taxi, going to the supermarket, visiting shops and cafes. Local Palestinian residents are always eager to engage in small talk with internationals even when the Arabic skill is rudimentary.  Cat from London in the UK, and who studied Palestinian Arabic during the Summer of 2015 in Hebron, stated: "During my stay here I was able to immerse myself in the local culture and learn a lot about life in Palestine which was as important to me as the academic side. The people of Hebron are overwhelmingly generous, and friendly, making my stay here a wonderful experience."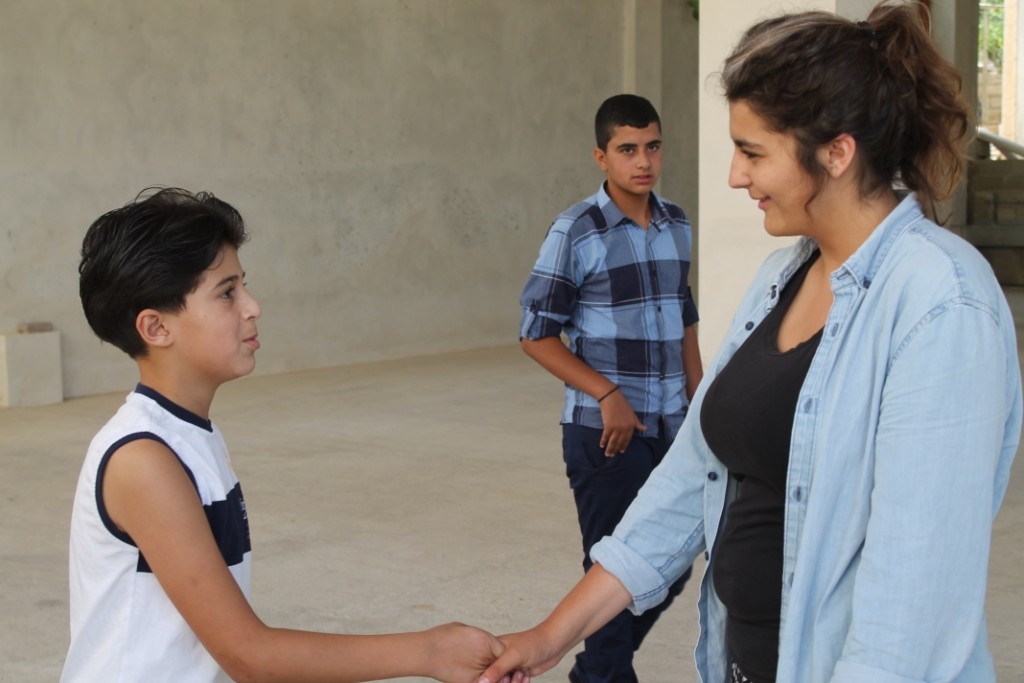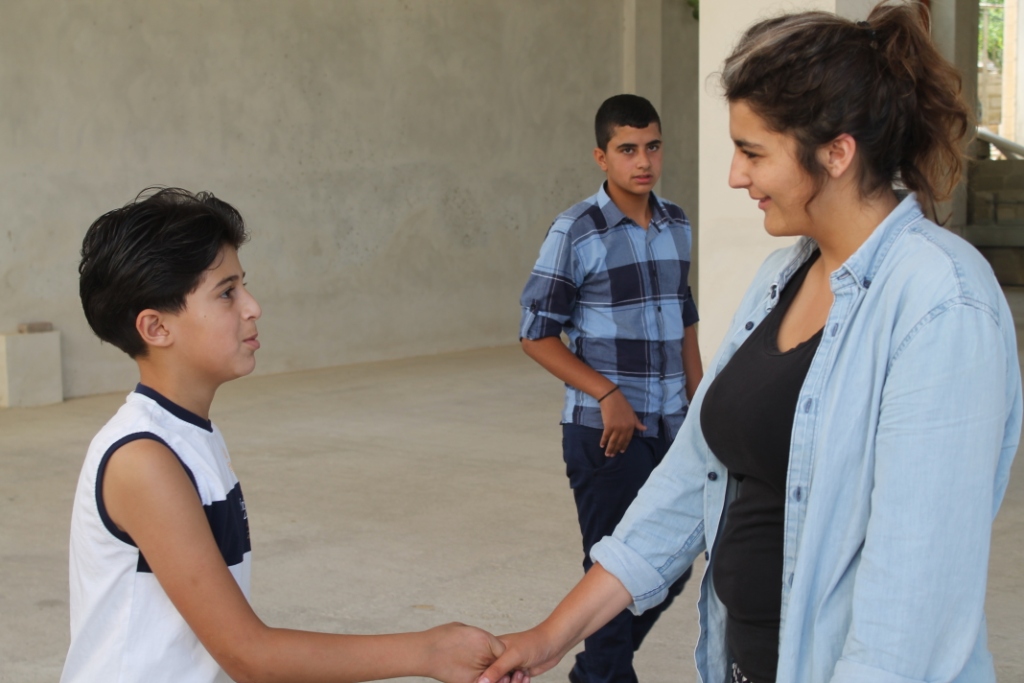 In conclusion, the Excellence Center organizes trips to many different historical and cultural sites, factories, governmental (and non-governmental) institutions, and refugee camps.  These experiences provide international students, volunteers, and interns to further develop their speaking skills in Palestinian Arabic.  Stine Gjesholm of Norway, who volunteered and studied Arabic during the Summer of 2015, remarked:  "The Excellence Center has not only provided Arabic lessons, but also many trips in and around Hebron. We've learned a lot about how people in Palestine live their lives, about their traditions, and, of course also, about the Palestinian-Israeli conflict."