Male EC students, volunteers, Arabic students and interns with the Excellence Center programs are provided accommodation in dormitories in the main hear of Hebron city, 4-5 minutes taxi ride, or about ten minutes walking distance from the Centre.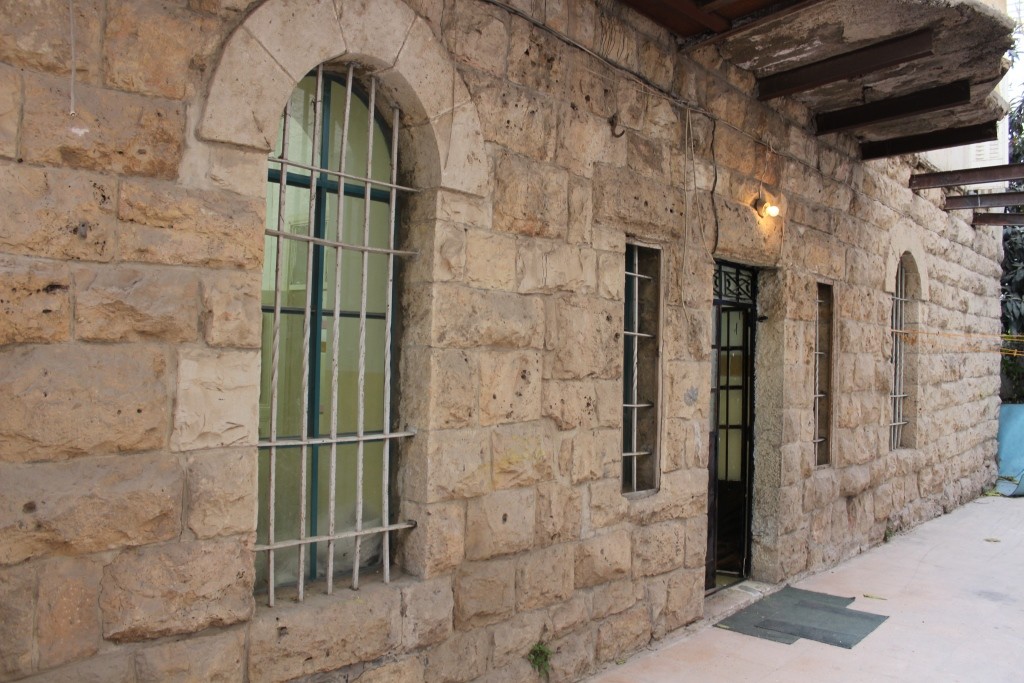 The traditional stone work building is lit from the outside and decorated with plastered areas of Arabic calligraphy and floral designs. A small paved area with trees is available for relaxing and eating during the warmer season.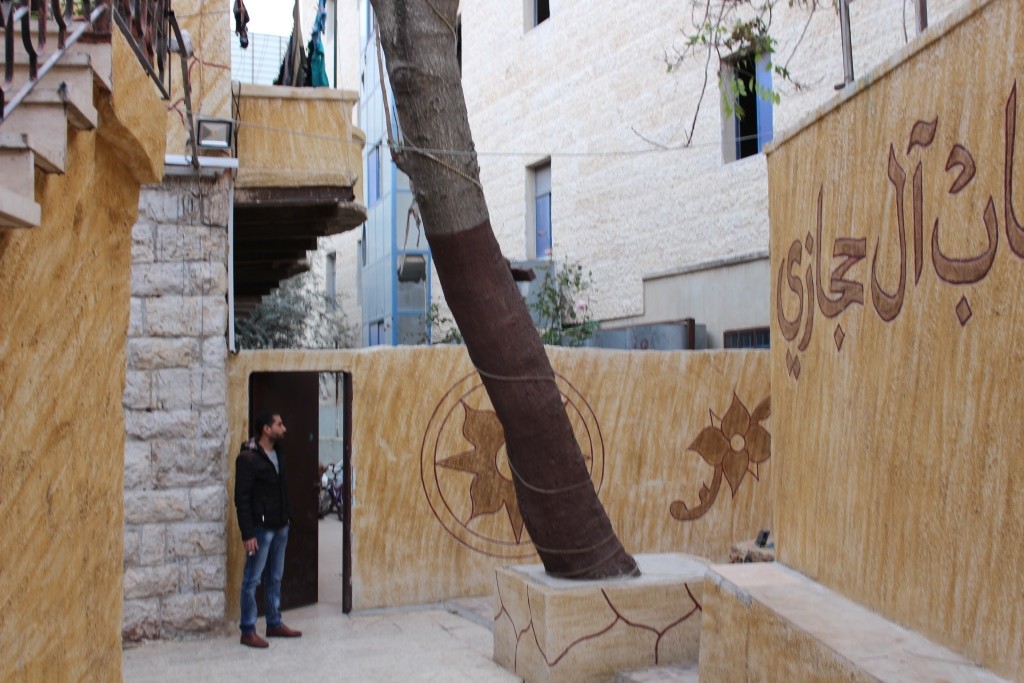 Inside, the accommodation consists of two bedrooms and a shared bathroom, and a kitchen and common room area. Floors are mostly tiled and decoration is colourful, and mainly floral or abstract  and traditional in design.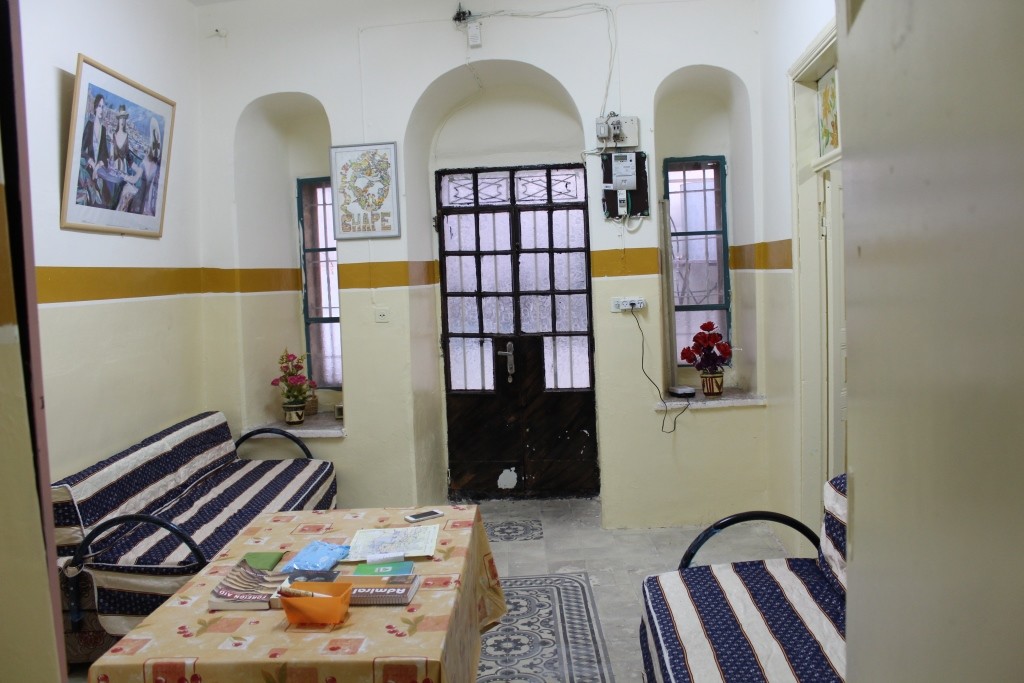 The common room area, equipped with sofas and a small dining table, and decorated with framed pictures, is available for relaxing and eating. Wifi is available in the common room and throughout much of the accommodation area.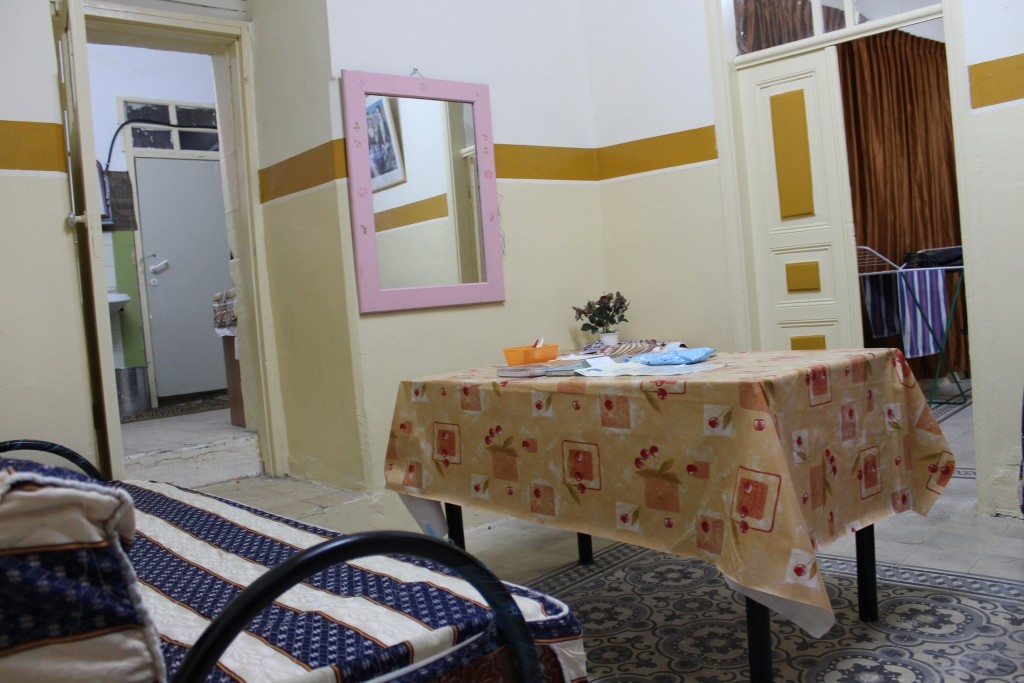 Two medium sized bedrooms, which sleep two and three respectively, are equipped with desk and storage space and are well lit by windows and electric lights. There are plenty of blankets for the cooler season, and a washing machine is available.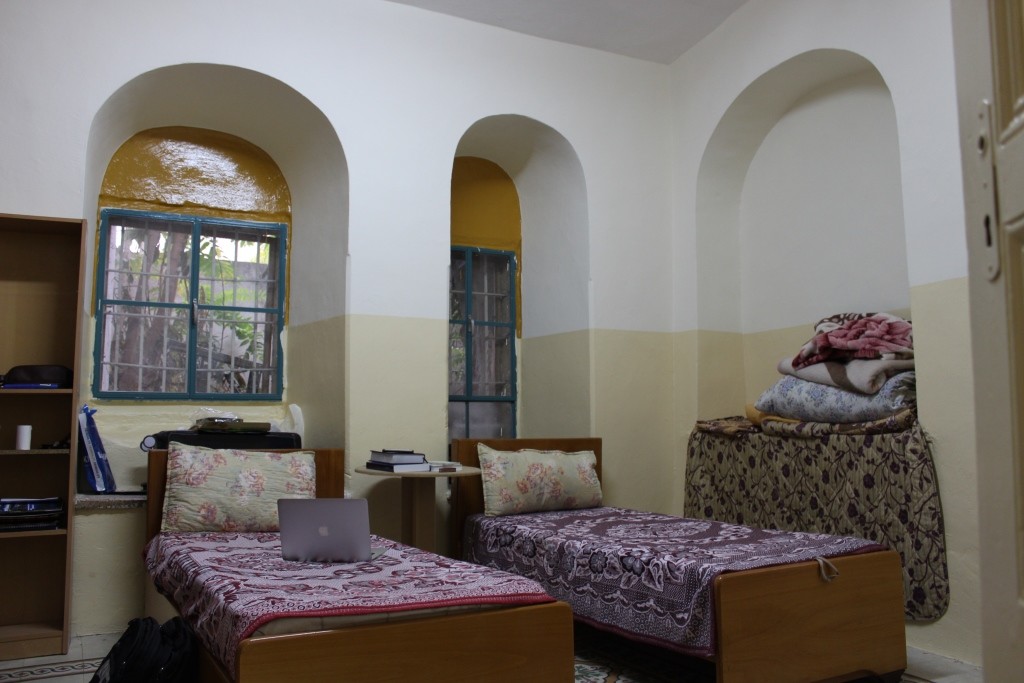 Food is often cooked in the kitchen area, which is equipped with a gas stove, fridge and cupboard space for storing food and condiments, and a sink with drinking water.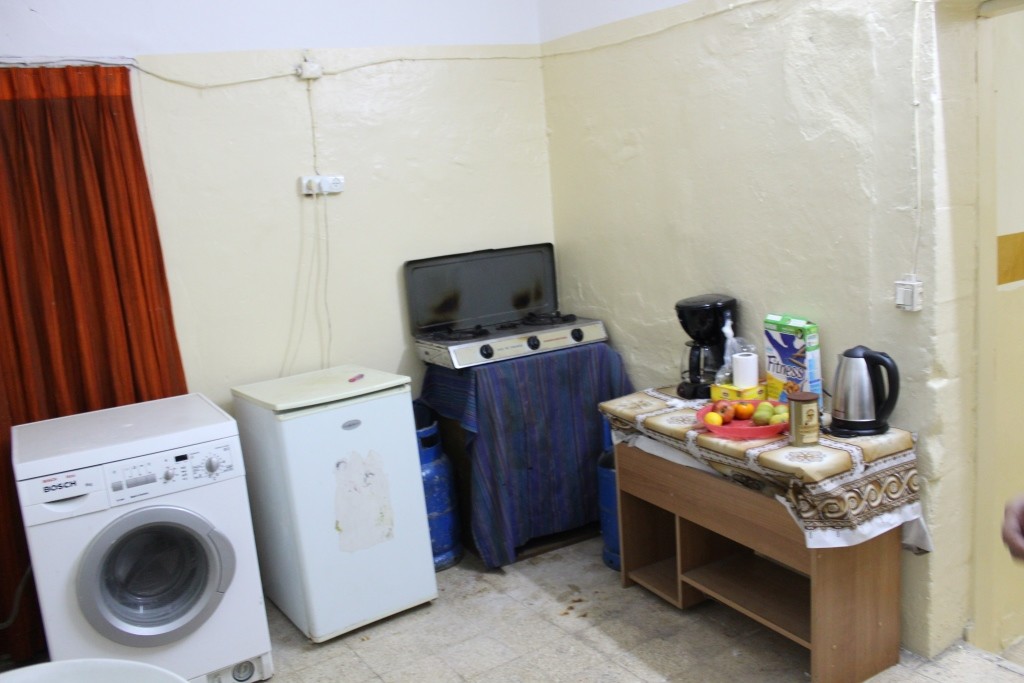 Cupboards are equipped with pots and pans and cutlery, as well as cleaning products. A kettle and coffee machine are also provided, though tea and coffee aren't provided.