Tours in Hebron, West Bank, Palestine : There is much to see in Hebron, Palestine and the surrounding area, and for that reason, the Excellence Center runs tours for its volunteers, students of Arabic, and anyone interested in gaining a deeper insight into the city and its surrounds. Unlike more formal tour operators though, the tours at the Excellence Center are very flexible – the staff will tailor a tour to suit what you want to see in the time you want to see it, and on the dates that suit your travel plans.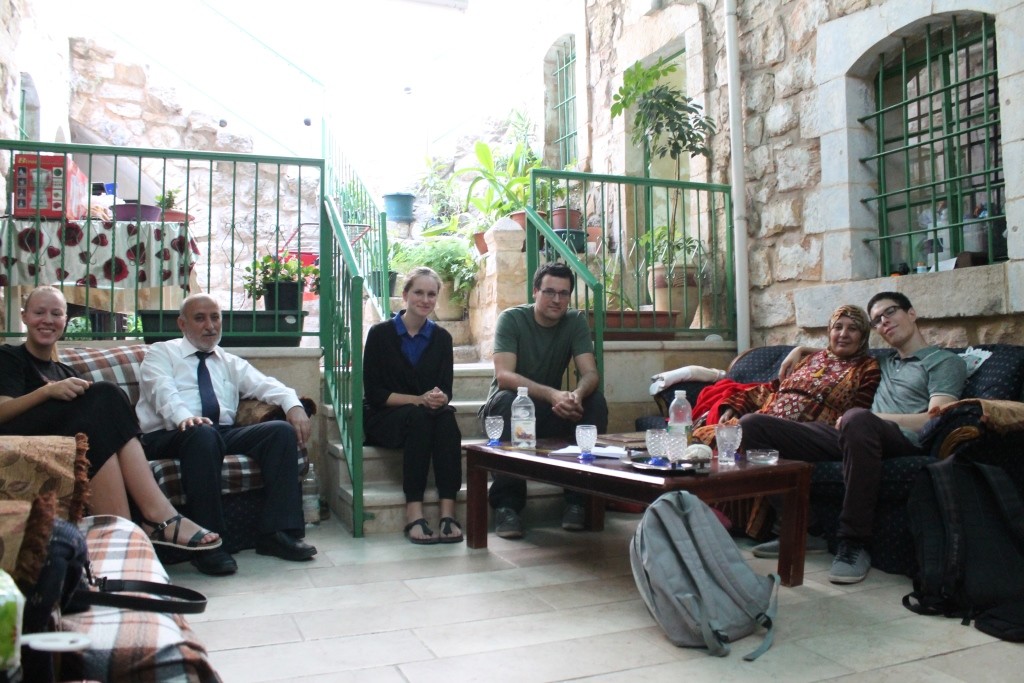 Tour Details
Day: Any day of the week (Flexible)
Length of Tour:
3-8 Hours
Languages 
English, German and French 
Meeting Place 
The Excellence Center in Hebron
Stay overnight in Hebron 
Palestinian family, dorm, hostel in Hebron
Cost:
From 50- 90$ depending on the duration of a tour
Lunch or breakfast not included but it can be organized at the Excellence Center or at Palestinian host family in Hebron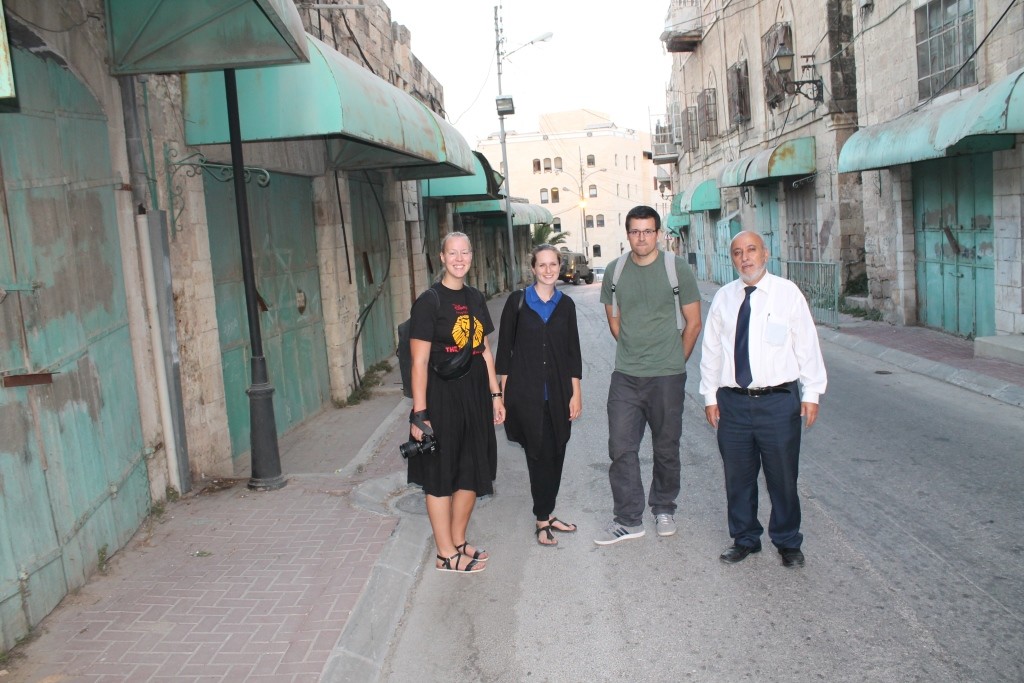 In what is a profound understatement, Hebron is a uniquely political and religiously charged city. Having been the site of numerous acts of violence over its many years, protests and now occupation and resistance, seeing Hebron from both sides is an excellent way to gain a deeper understanding as to the reality that is currently effecting both Israel and Palestine. A tour with the Excellence Center, whether you are with the organisation as a volunteer or not, is a unique way to see the sites in both H1 and H2 and experience the dual narratives from an organisation that has been working with the community for many years.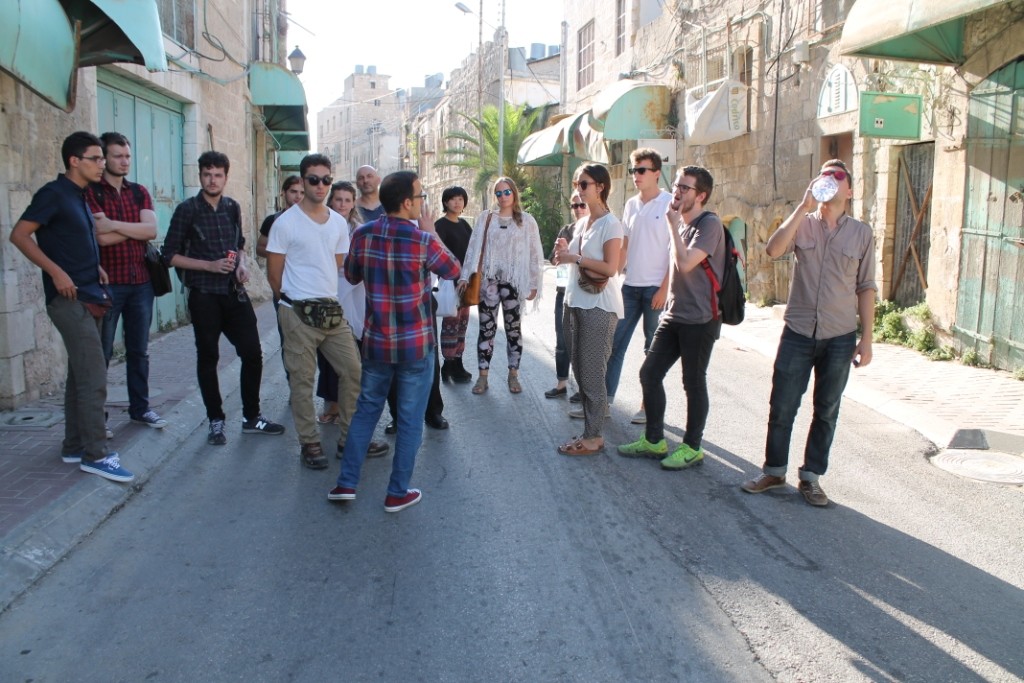 Sites visits include the Old City of Hebron, which has suffered greatly under the Israeli occupation but still survives despite it, the thriving market in H1, the Tomb of Abraham – a building now divided into a mosque and a synagogue considered both extremely holy to Jews and Muslims, the famous Shuhada Street, now deserted thanks to the conflict, and also, a walk to the Jewish settlements in Hebron – the main ones being Tel Rumeida and Kiryat Arba.
The tours in Hebron of the Excellence Center though are not just directed at the sites, but also include opportunities to meet and get to know Palestinians, whether that be youths or families. And given the unique setting of Hebron – you may find yourself subject to an unplanned talk by a settler – despite your political leanings, it is all an excellent way to see the various narratives as they are lived. The Center has deep connections into the community in Hebron and its surrounding villages, giving participants the opportunity to talk with city residents and also villagers, providing an excellent means to learn about the multi-faceted layers of Palestinian society in and around Hebron.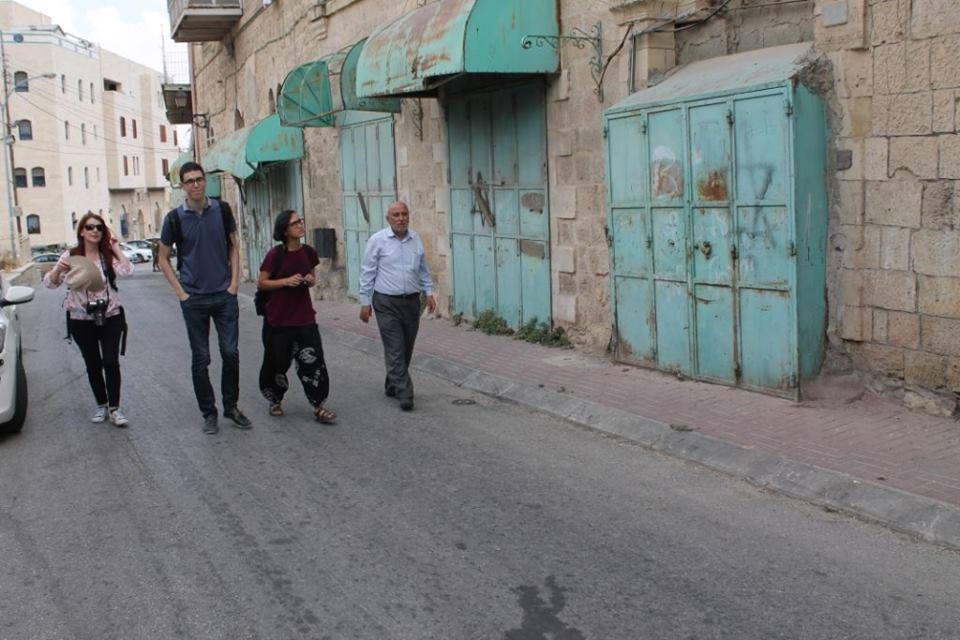 In designing your tour in Hebron, West Bank, Palestine, the Excellence Center will of course be able to offer recommendations if you are struggling to decide or just unsure. However, again, the Excellence Center has the flexibility, and desire, to tailor a tour to your liking. Knowing that travellers can be hard pressed for time, but want to take in as much as they can, or that volunteers get busy but still want to see Hebron and the area,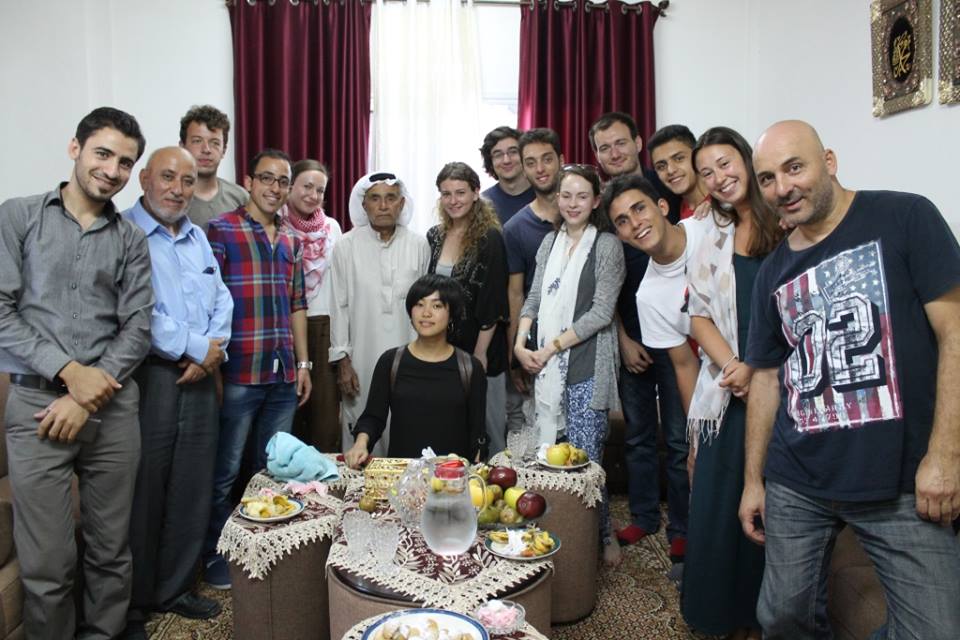 The Center has the flexibility to offer tours on whatever days suit you, at what time suits you, for however long you think you need from half day or a full day, and can pick you up and drop you of at locations around the Hebron area. Just get in touch with us, tell us what you are hoping to see and do, and we can take it from there.
Questions
If you have questions, please do not hesitate to contact us at Rafat@excellencenter.org
Whatsapp:+972599479880
For Further Information:
Please visit our website:  http://excellencenter.org
Our Facebook page:  https://www.facebook.com/ExcellenceCenter
Our Facebook account:  https://www.facebook.com/RafatECHebron
Watch us on Youtube:  https://www.youtube.com/channel/UCsQSLdFZWZcBm6Uj0XMYuKg
Visit and Explore Palestine:  https://www.facebook.com/ExplorePalestine
We look forward to seeing you in Palestine