Will I be safe in Palestine? This is a question that many International Volunteers and their families ask when someone is considering coming to Palestine or to The Excellence Center in Hebron.  After all, the news channels paint a picture of the situation in Palestine as being very tense and sometimes dangerous. So what is the real situation? I am visiting Israel and I am thinking of coming to the West bank but I am wondering if it is safe there?  I have never been to Palestine but I am aware of the everlasting tense situation. How will this affect me? These are the types of questions that we get asked regularly.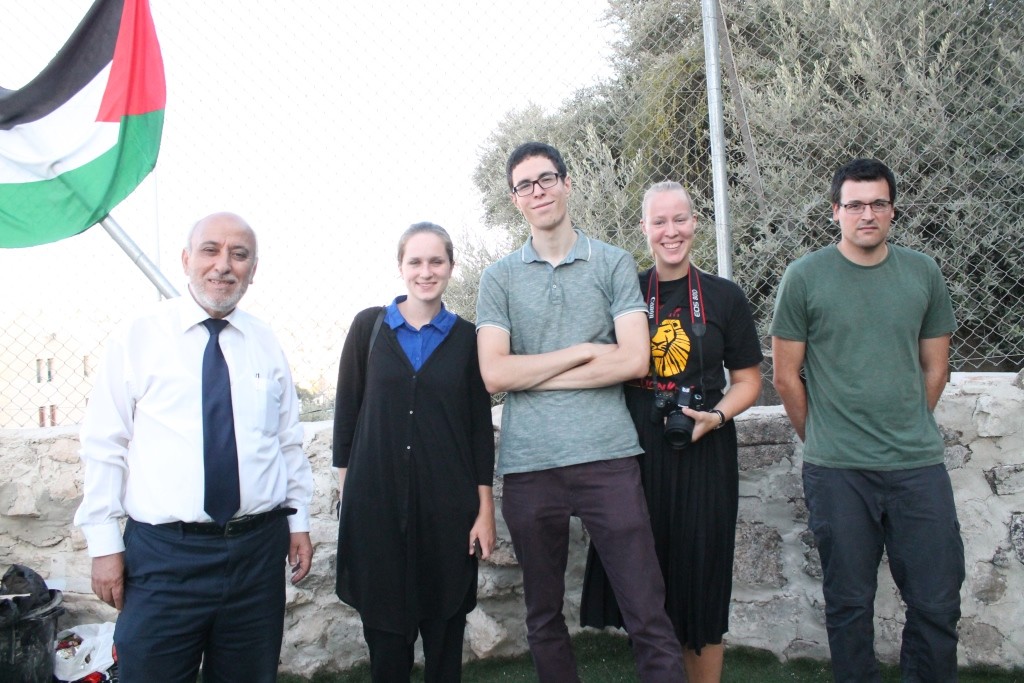 We expect these sort of questions and they should be asked before you embark on travelling to Palestine as most people are only aware of its conflict, war, tense clashes and many other unfavorably reported issues. However, while these matters cannot be denied, it is only one side of the truth and we want people to understand the other side of the story about Palestine, that is the story that never appears in most of the media. Most people only know Palestine through the media channels such as CNN, BBC, Aljazeera, Fox news and other like organizations.
First, we should be clear that Palestine is not only the Gaza strip.  We would agree with many commentators that the situation in Gaza is not suitable for travellers due to a number of wars over the past 8 years. In fact, entering Gaza is extremely difficult, requiring special permission from the Israeli Authorities, and this permission is not easy to get.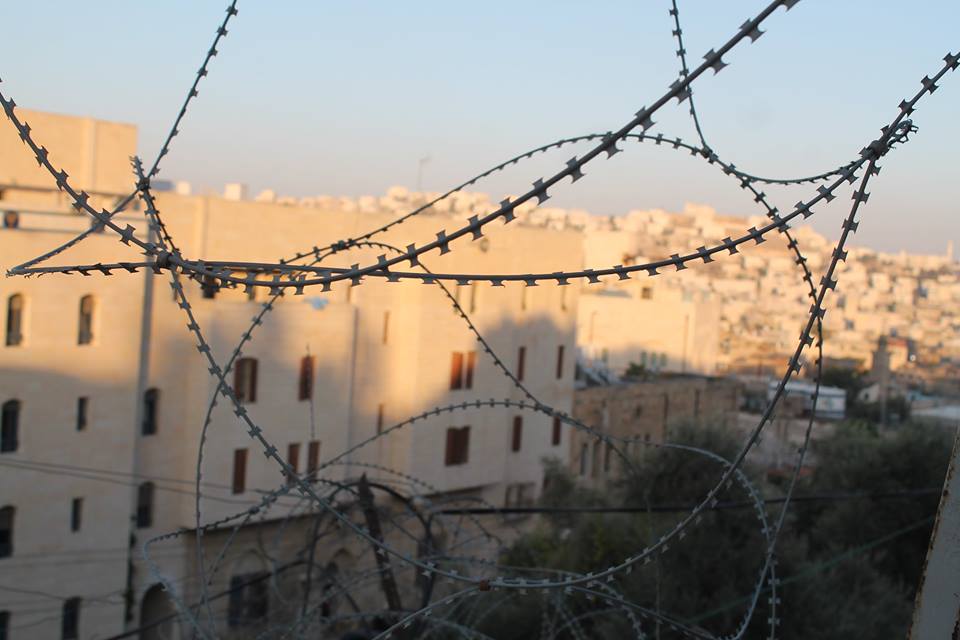 However, the situation in the West Bank is very different than the one in Gaza. Palestinians who live in the West Bank have a much more stable life than Palestinians in Gaza. In the West Bank there is no "Military resistance" like the situation in Gaza, which makes it safer for Internationals and generally much less tense and stressful.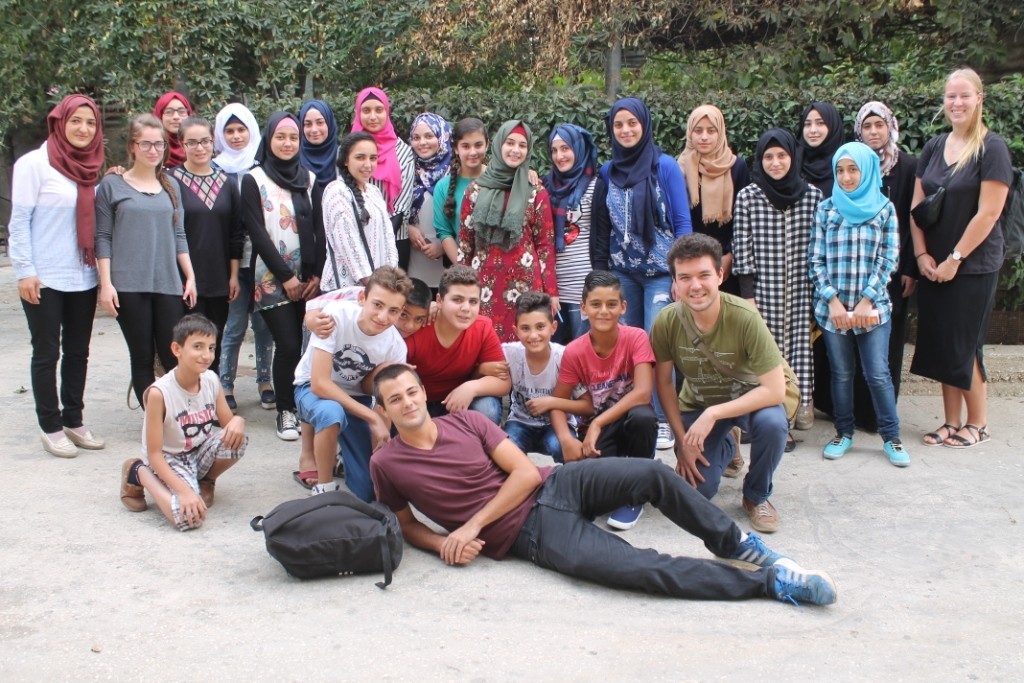 This has been the situation for the last 10 years and many foreigners visit the Palestine, especially during the summer. Palestine has been hosting not only tourists who come for short visits but also foreign workers who are employed mostly with large companies or Non-Government Organizations (NGOs) all over West Bank.
There are 262 Non-profit Organizations represented in Palestine. They are either local or international organizations and they work in fields such as medical relief, community development, agricultural relief and Human rights to name but a few. This means simply, that many foreigners come to Palestine for travel or work.  What is a common experience is that most people engage with the Palestinian community who are known for their generosity and hospitality.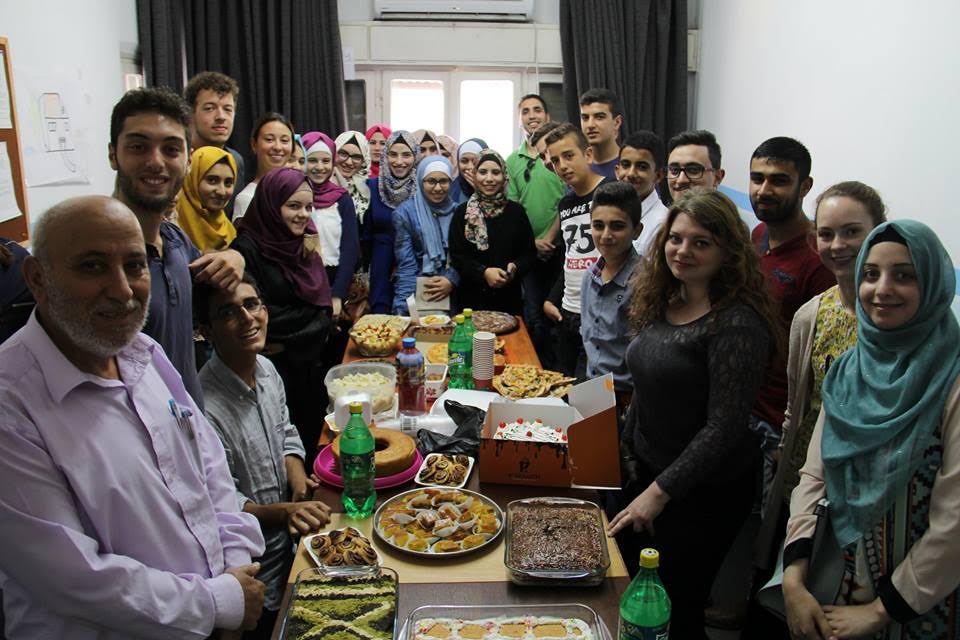 People from all over the world also come to volunteer in Palestine in different fields and education is a key option for many people. Our international visitors either come to teach English, study Arabic, organize social activities or hold workshops in a variety of subjects. Volunteers also have the chance to stay with a host family where they get to know and 'live' the culture of Palestinian people, make friendships with the community members and taste delicious Palestinian food. Simply, they live normal daily life just as any other person around the globe.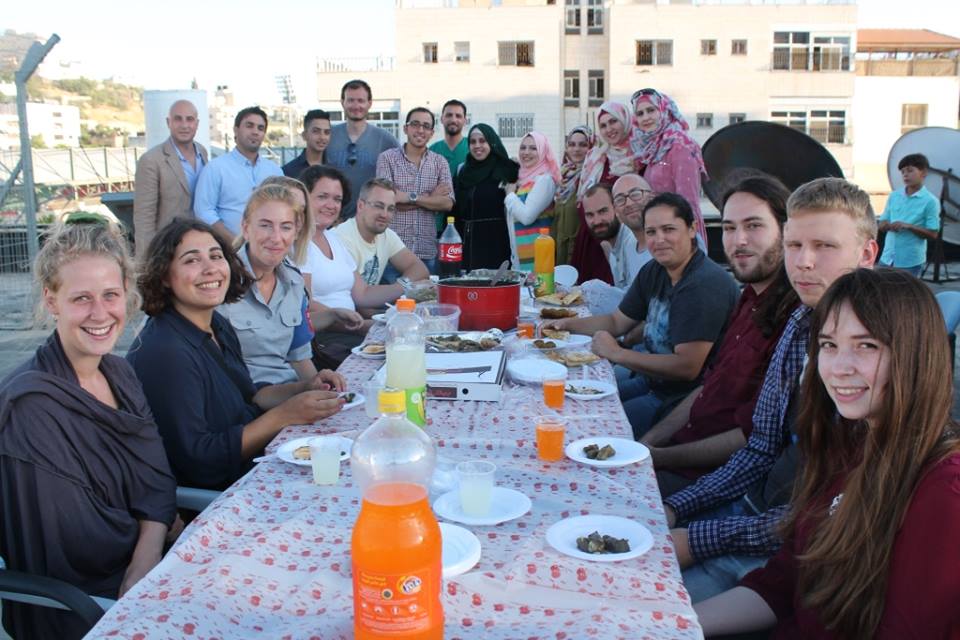 Caelan, an American citizen who came to Palestine to Volunteer at the Excellence Center in Hebron city said: "One thing my family and I were very worried about prior to this trip was whether or not Palestine would be a safe place to live for two months. Unfortunately, western media does a very good job demonizing the region, which I am happy to say that nothing has been farther than the truth. Being an international, male volunteer, I was met with the utmost kindness from the Israeli soldiers in the occupied territory and the Palestinians alike. The rest of the volunteers at the Center provide a great safety net and feeling of comfort with a tight knit family vibe."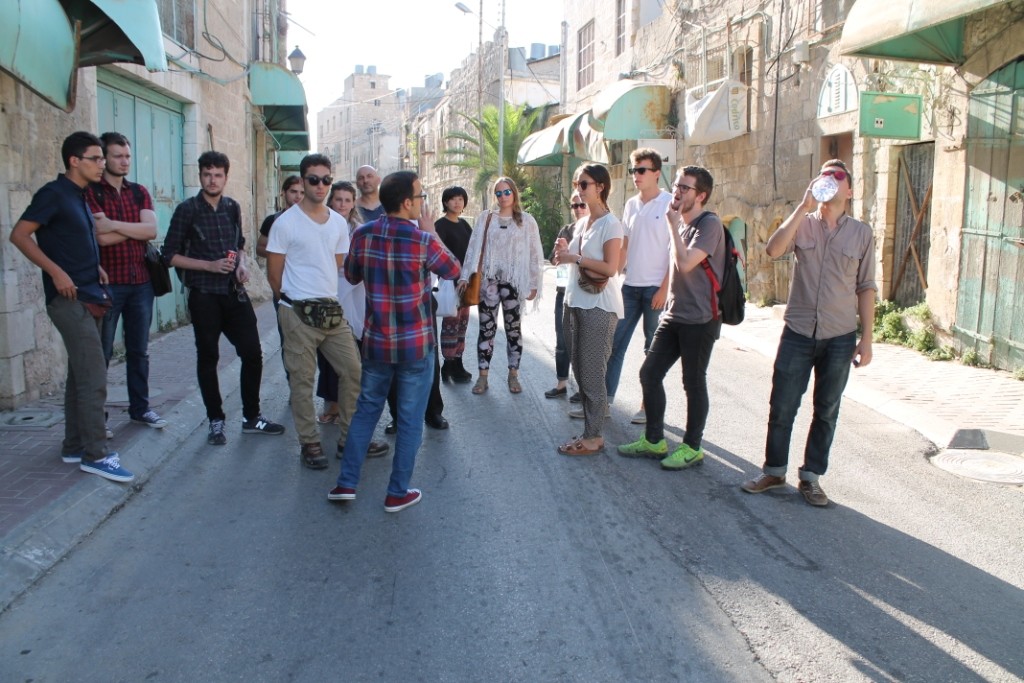 By clicking on this link below, you will watch a short video about safety in Palestine where some International volunteers tell about their safety experiences during their time in Palestine.
Where and when does tension happen? 
Yes, at times tension does happen in this really tight geographical area. Tension may happen in the south of Palestine more than any other part. This does not mean that the south is not a safe place but tensions do arise from time to time and in specific areas where Israeli settlers live. As you might be aware, there are almost 600,000 Jewish settlers who live illegally on the Palestinian territories in the West Bank.  For example, in Hebron approximately 600 Jewish people live in the old city occupying 20% of the area of the whole city. From time to time there are emerging tensions in this specific area, but this does not affect the daily life of the people of Hebron city, which is known as the economic capital of Palestine.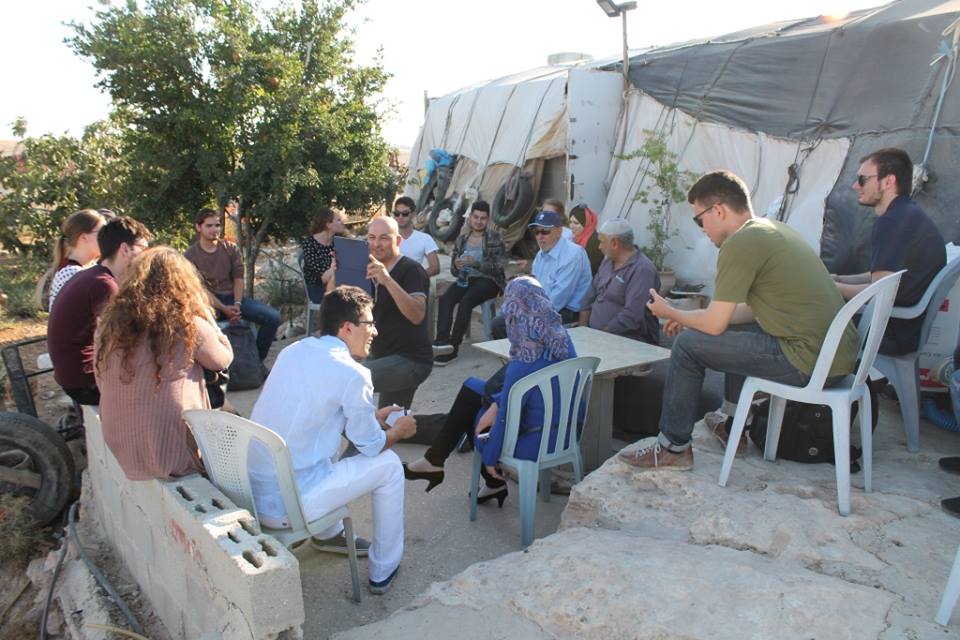 As you may also know, within Palestine there are number of Israeli checkpoints. These Checkpoints are commonplace and the military presence in occupied Palestine is pervasive, but problems affecting visitors to Palestine are very rare. Although there may be occasional traffic delays related to checkpoints, visitors to Palestine are usually able to move freely throughout the West Bank cities.
During times of increased tension International visitors need to be aware of the situation, and, using common sense, avoid some areas or routes due to clashes or road closures. The local and public transportation operators are familiar with these problems and they adapt travel accordingly.  
Conflict may happen during demonstrations or protests. Other than this, life in the West Bank is normal where people have their own businesses and they enjoy their life normally.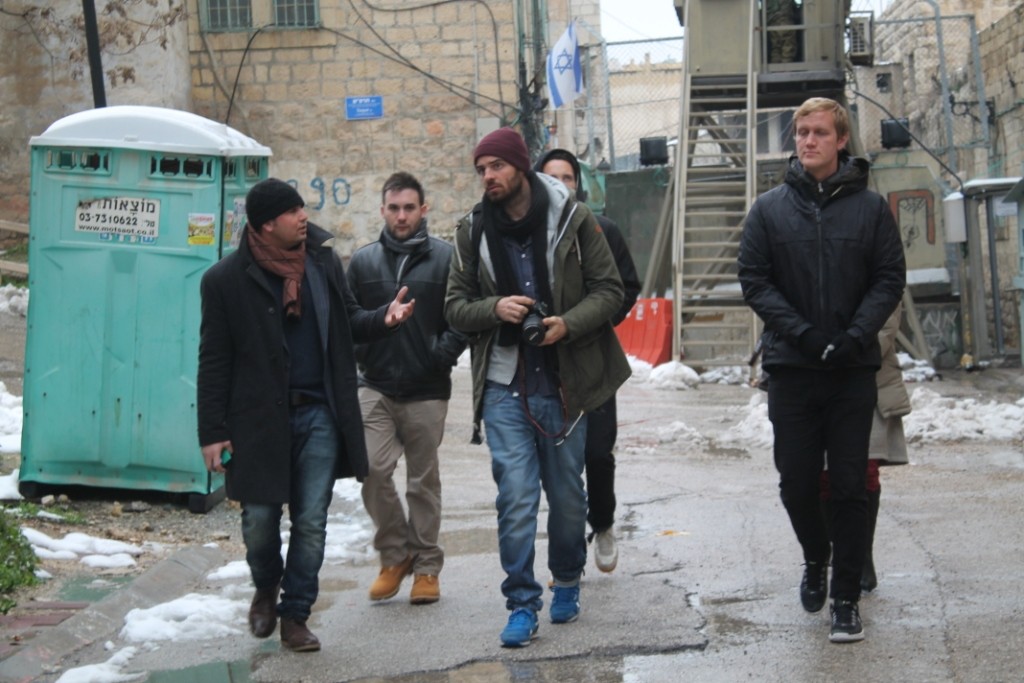 There is no place on earth where your safety can be 100% guaranteed and in fact some people even say that they feel safer in Palestine than in their own country. Traditional media shows a small representation of reality and does not show you the real life that Palestinian people live 24 hours a day, 7 days a week.   The reality of the generosity and hospitality of the Palestinian people is why so many international visitors who came to visit, study or work in Palestine want to come again and again and they do so without any safety concerns.