Doing Fieldwork and Academic Research in Palestine: Academic studies are often a major motivating factor for internationals wanting to come to Palestine. For some it is a means to compliment there studies, while for others it is a requirement of their degrees. The Excellence Center is able to accommodate internationals who require assistance in completing their academic courses, whether that be for credit or for conducting research in the region.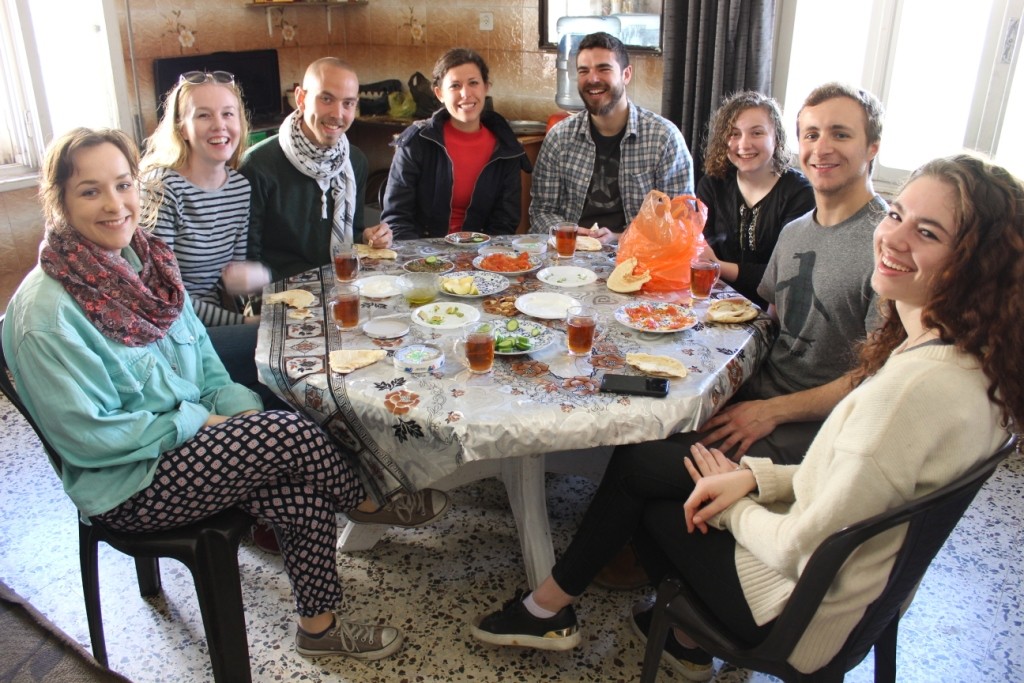 As most university students know, and as any good professor will tell you, while academic courses are an integral part of any educational process, complimenting them with real world, on the ground experience is in many respects just as important as all the theories and lessons one learns in the class room. Tempering the text book view of the world with the world as it is lived not only brings the textbook alive, but carves out new ways of thinking that ultimately lead to intellectual advancements that can lead to better ways of doing things, and importantly, new ways of looking at things.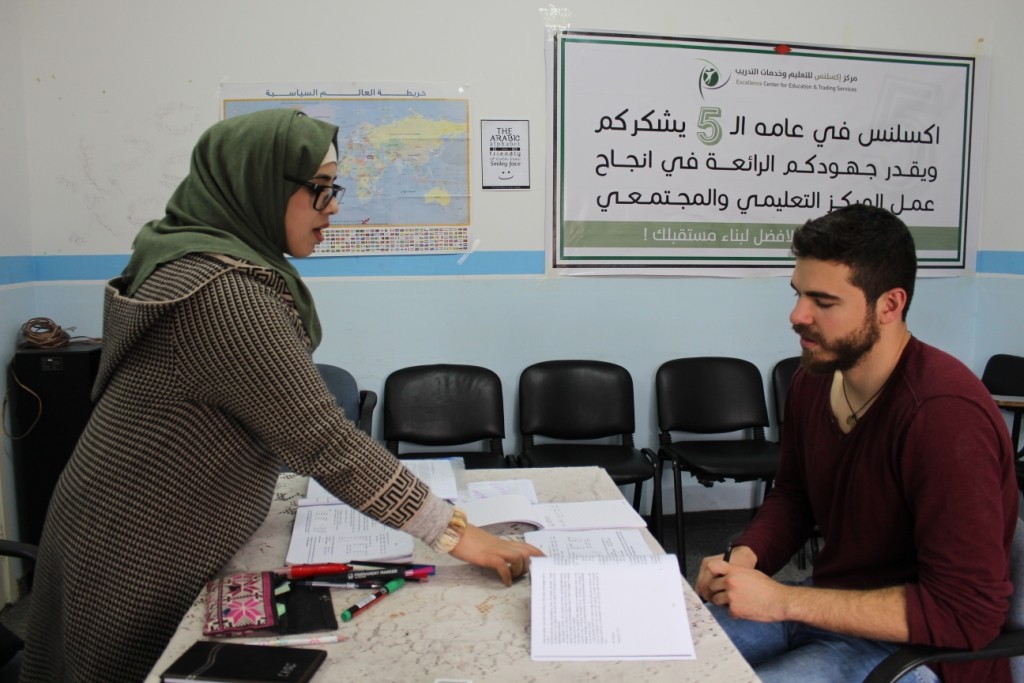 In this regards, time at the Excellence Center is an invaluable means through which to bring Palestine (and the conflict with Israel) to life – as volunteers are engaging daily with Palestinians it is a means to humanise Palestine, to make it real as it is experienced on the ground by Palestinians. For volunteers such as Jana, this desire is what sent her to the Excellence Center. Having completed a degree in Germany in Middle Eastern Studies and Political Sciences, her time in Hebron has been invaluable in bringing the region to life, while at the same time giving her an opportunity to learn Arabic. For Jennifer, from the USA, her motivation was a little more specific. She came to the Excellence Center having just studied a Bachelor of Languages Arabic, and so wanted to immerse herself in an Arabic speaking environment. However, she had also studied TESOL, and has therefore also been able to put these skills to practice, in effect, her time in Hebron has been a type of work placement.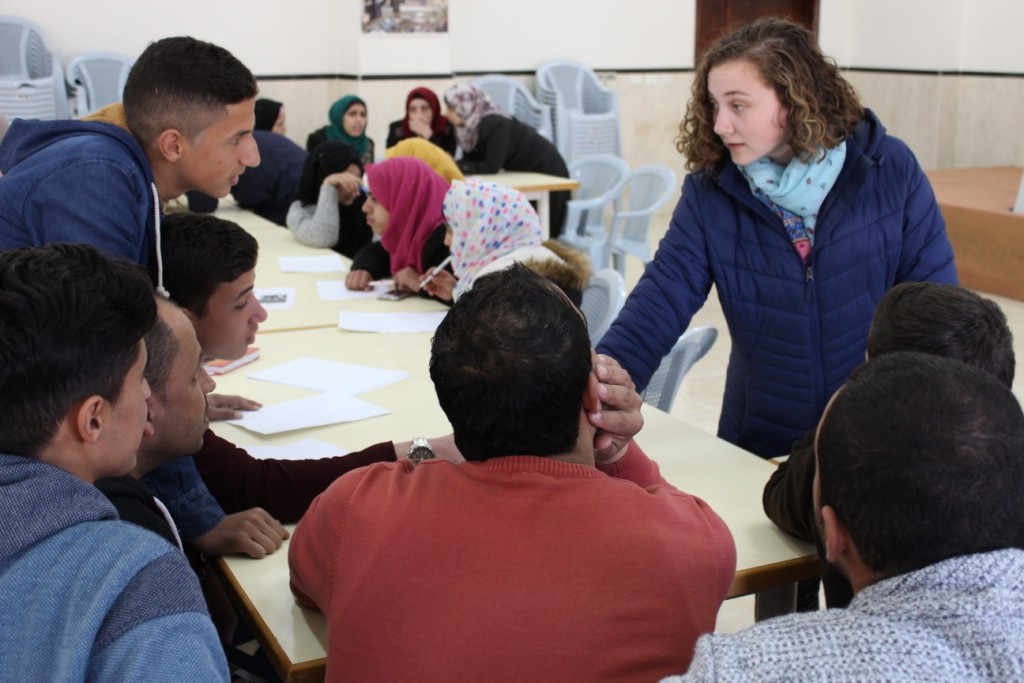 The Excellence Center is also able to accommodate those wanting to complete field work for an advanced research degree. The Center can, and does, provide a rewarding space through which to conduct field work. In providing this assistance, the Center is able to help researchers with identifying interview participants, networking and the translation of transcripts. For this to occur, a volunteer simply has to inform the staff of their intentions, their research objects, and then sign the necessary research agreement. This agreement ensures a researcher will abide by all ethical considerations (for example, for anthropology this involves the AAA ethics guidelines), to ensure that all participants are made anonymous in the final product, and to make available to the Center the final research product. This is of course on top of all ethical requirements being granted by the researcher's university – of which the Center is able to provide a letter to support the ethics application to the university's ethics department.
As all research projects are different, the staff at the Center are flexible – it is just a matter of making your research objectives known, and the assistance you require. While it is a requirement to volunteer at the Center, this time spent should not be seen as an impediment to any research objectives you may have. The Center is an excellent way to meet Palestinians, get to know them, and, importantly, to network not only with Palestinians but with other internationals. Time off can be organised for visits throughout the region (volunteers are given two days of a week, and also have up to four days per month), while also having the means to see the Occupation up close. On top of this, there are numerous universities throughout the West Bank with which one can do library based research if required.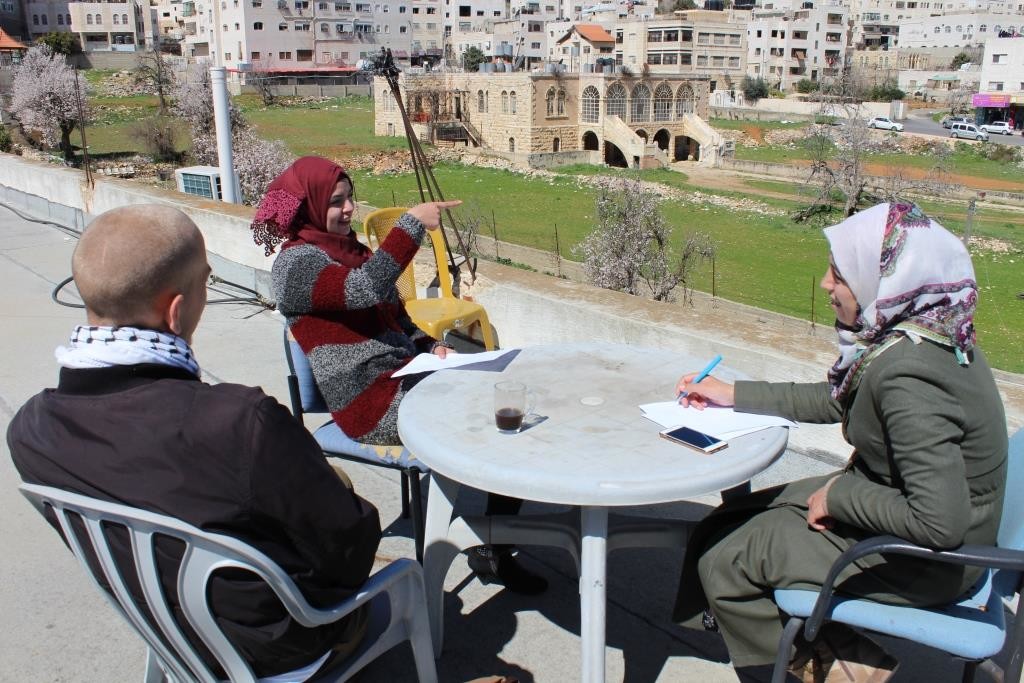 Hebron has often been called a microcosm for the broader Israeli/Palestinian conflict – for this reason alone it makes for an interesting place to conduct field work. The Excellence Center, with its ties with the local community in a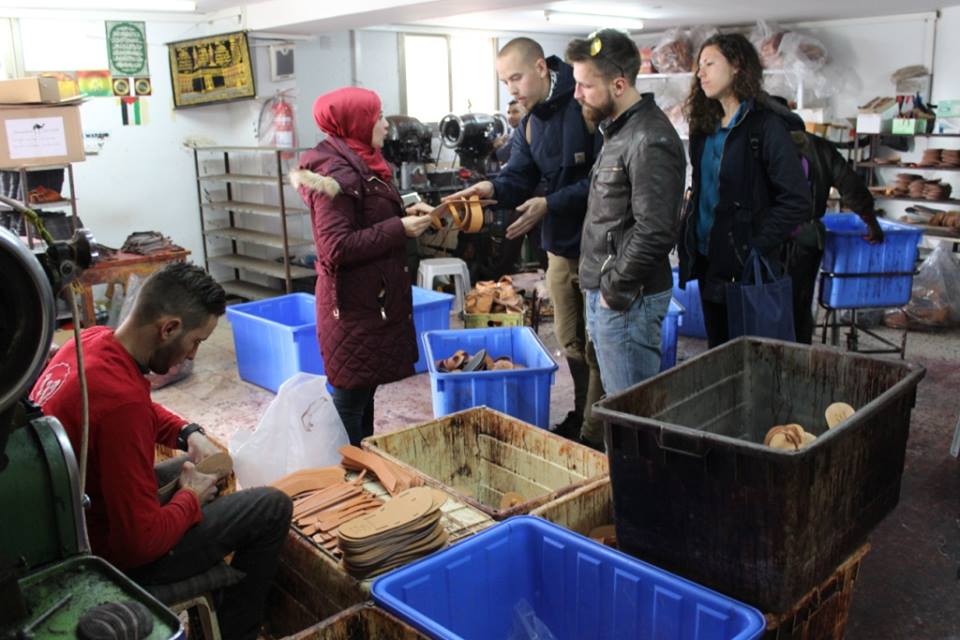 nd around Hebron, compliment this by providing a means through which to have readily available assistance throughout a researchers field work.
Associated Fees
Since the Excellence Center does not receive any funds from any governmental or non-governmental organizations, the Excellence Center charges a fee of 695-1000$ a month depending on your research needs 
The program fees include: pre-departure support, accommodations, breakfast, full coordination while staying in Palestine, 3 hours per week of Arabic lessons for each week you volunteer, and some visits to different sites in the city of Hebron.
Traveling to Palestine on your own?
No worries, you've come to the right place!
You will easily meet many Palestinian university and school students as well as community members with a variety of interests. Especially in Hebron, Palestinian people love to meet new people from different cultures and exchange ideas and experiences.
Moreover, the Excellence Center hosts many international visitors from all over the world who will be studying, volunteering, visiting or interning at center. Of course, you will engage with them in some educational and community activities that the Center organizes.
Everyone at the Excellence Center – Palestinian students, international visitors, and staff – are like one family and there are always activities to do together. Hebron is a good place for international visitors to stay at and offers a great social atmosphere
Eligibility for Fieldwork and Academic Research program 
People who are between 18 – 70 years old are eligible to participate in the Fieldwork and Academic Research Program. All nationalities and majors are welcome!You do not have to have any degree to participate in this program.
Which Airport Should I Start Checking for Flights to Palestine?
The easiest way to get to the Excellence Center in Hebron, Palestine is to fly to Tel Aviv Airport (Israel). It takes about two and half hours from the airport to the Excellence Center in Hebron via shared Taxi.
You can also fly to Amman, Jordan and then cross to Palestine, but it takes more time and is more expensive.
Visa to Palestine 
Upon your arrival at Ben Gurion Airport (Tel Aviv Airport), Israel, you will be granted a tourist visa valid for 90 days. There is no need to obtain a visa ahead of time.
Travelling to and from Hebron, Palestine
You may find all needed information here
How to get further information and the application form
Please send us an email to Rafat@excellencenter.org , Fieldwork and Academic Research Program as the subject line. We will then send you the application form.
Should you have any questions, please do not hesitate to contact at Rafat@excellencenter.org
Whatsapp:+972599479880
Instagram: www.instagram.com/theexcellencecenterinpalestine/
For more information, please visit our website: http://excellencenter.org
Excellence Center's Facebook page: https://www.facebook.com/ExcellenceCenter
Excellence Center's Facebook account: https://www.facebook.com/RafatECHebron
Watch us on Youtube: https://www.youtube.com/channel/UCsQSLdFZWZcBm6Uj0XMYuKg
Visit and Explore Palestine: https://www.facebook.com/ExplorePalestine