Volunteer Projects in Palestine
|
The Excellence Center engages in many volunteer projects in Palestine. From organizing one day projects in Palestine to projects that last for an extended period of time. The Excellence Center is located in the city of Hebron where it teaches English to any people who wish to improve and practice their English skills. Though the main establishment for this is in Hebron the Excellence Center also conducts volunteer projects in Palestine elsewhere. Other places where the Excellence Center operates are in the villages of Dura and Tafooh. Here, the Excellence Center sends out volunteers to help the English centers in these villages effectively carry out their mission of helping people improve and practice their English.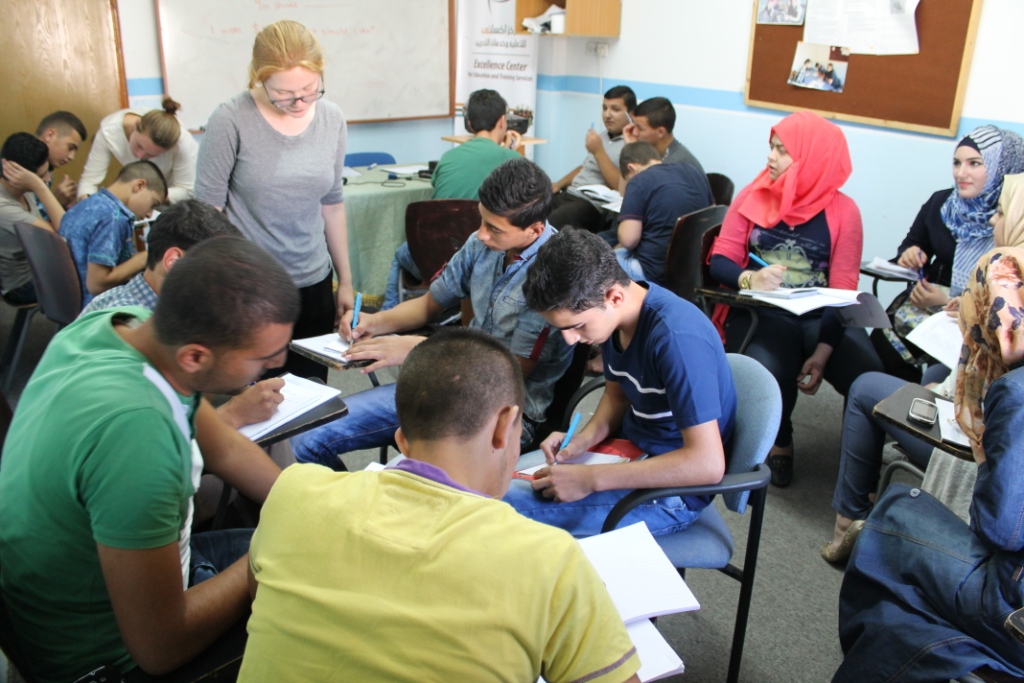 The Excellence Center also organizes volunteer projects in Palestine itself. The Excellence Center offers the opportunity for university students such as those from Palestine Polytechnic University to come to the Center to participate in volunteer projects for a day or two. These volunteer projects focus on helping university students to prepare for the world of employment by helping them write and compose emails and CVs in English that they can use to seek for jobs that require a certain level of English. Also, these volunteer projects also help them with their interview skills in English, something that has proven very beneficial. Additionally, the Excellence Center organizes the volunteer project of 'conversational day.'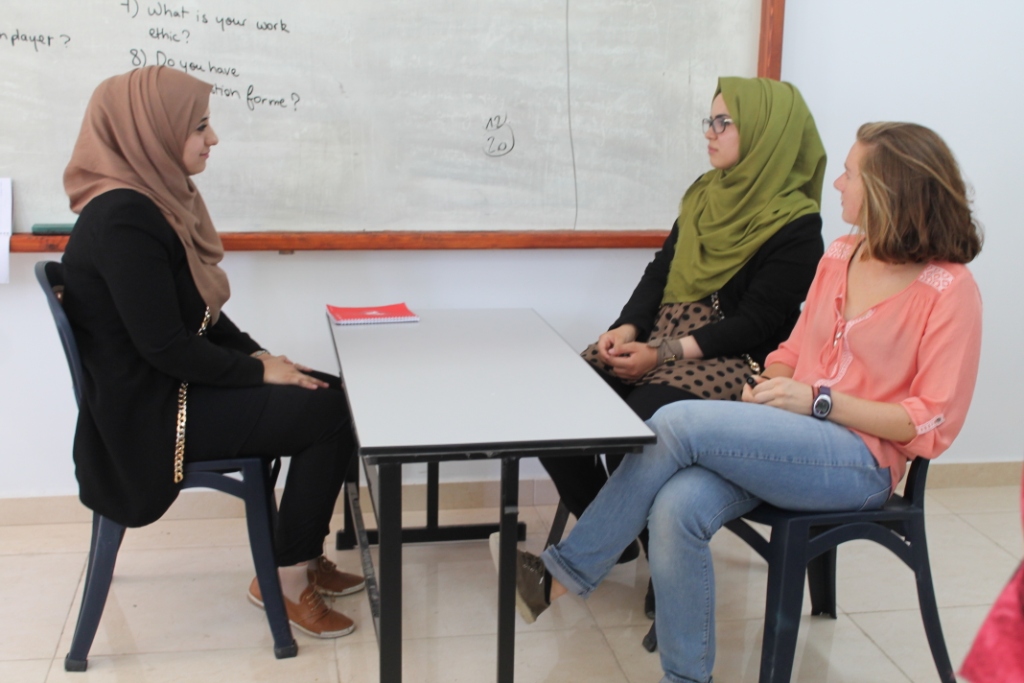 This is a volunteer project in Palestine where Palestinians are invited to come to the Excellence Center for a day of conversation where they can, free of charge, improve and practice their English language capabilities.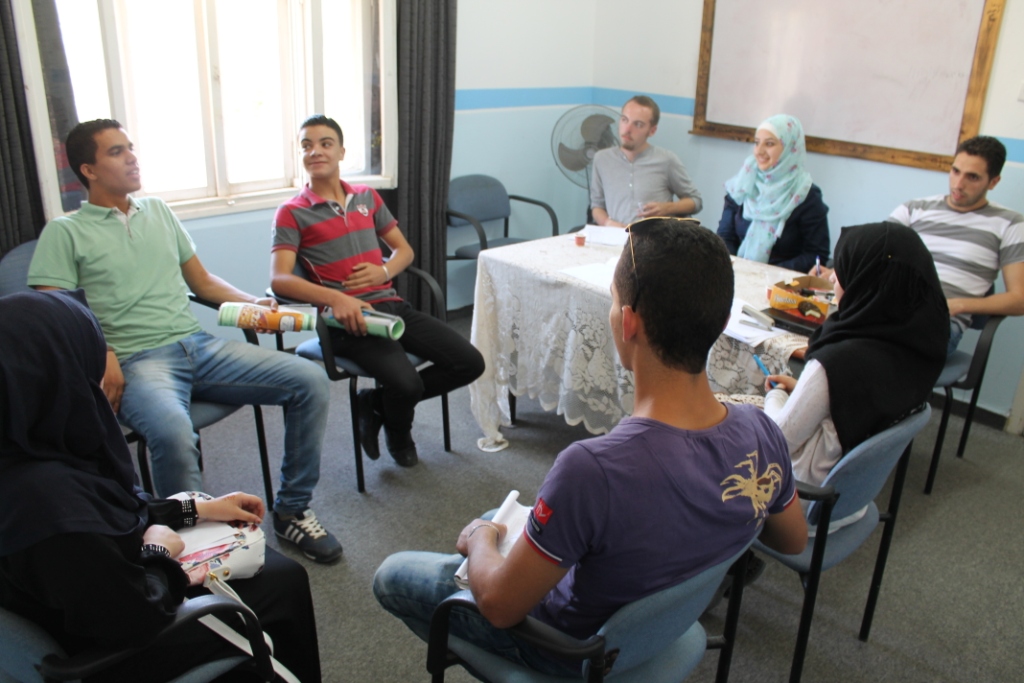 The Excellence Center actively engages in many volunteer projects in Palestine, aspiring to and succeeding in helping people with their English abilities, not only with volunteer projects at the Center but also  branching out to help with volunteer projects elsewhere in Palestine.