Visiting Jordan and Palestine
|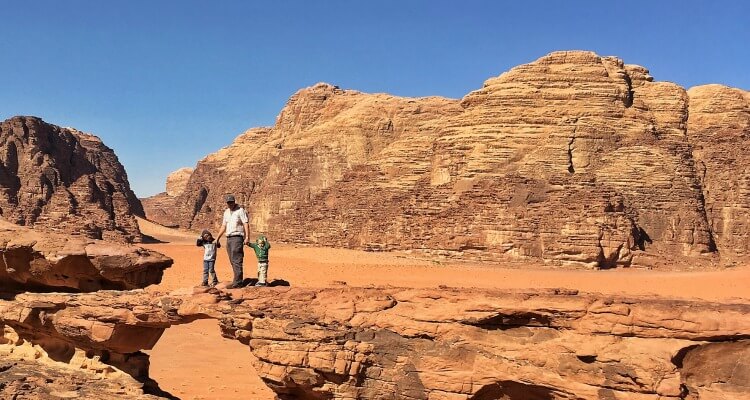 Visiting Jordan and Palestine
Jordan is a key tourist attraction in the Middle East, mostly due to its religious and historical importance. In addition, Jordan is the fifth most popular destination for medical tourism.
There are five cultural sites in the Jordan as well as historical areas that have been included in the UNESCO World Heritage since 1985. They are Petra, Qasir Amra, Umm Al-Ras, Wadi Rum and Al-Magtas. There are also 16 other Jordanian sites listed on the provisional list of World Heritage sites (temporary list), including the old town of Jerash, Salt and Umm Qays and others. These areas of outstanding historical interest and natural beauty is a key reason why Jordan is worth visiting.
Is Jordan safe?
The 2007-2008 Global Competitiveness Report ranks Jordan as a safe country, both in terms of the Middle East and the whole world. Jordan was ranked 14th in the world, and 1st in the Middle East in for the effectiveness of its police services. Jordan was ranked 9th in the world and 1st in the region for fighting against organized crime. These statistics demonstrate that Jordan is one of the safest countries in the world.
In addition, tourism in Jordan is one of the most important sectors of the country's economy, accounting for 13% of the Gross Domestic Product (GDP), with revenues reaching approximately 4.3 billion dollars annually. In 2014 about 5.3 million tourists visited Jordan from around the world.
Do I need a visa to enter Jordan?
Visitors can obtain a visa to Jordan from a Jordanian embassy or consulate, which grant visitor visas. Visitors can also obtain a visa upon arrival at Queen Alia International Airport in Amman, or through its land and sea borders. Visas are generally granted for two weeks, and can be renewed for more than that at any police station in the Kingdom. No vaccinations are required to enter Jordan.
How can I get to Palestine from Jordan?
To get to Palestine from Jordan, visitors must travel through the Allenby Bridge/King Hussein Bridge checkpoint. The journey from Queen Alia international airport in Amman is roughly an hour and will cost you approximately 30 Jordanian Dinar. A taxi can take you straight from the airport to the bridge if you don't want to enter Amman city. If you are in central Amman, you can take a taxi from the central taxi station, which will take around 45 minutes.
Once at the border, the basic procedures are clear, but if you carry a foreign passport make sure you ask for directions to the foreign passport checkpoint. Make sure you board the bus for foreign passengers which takes you to the Israeli border.  If you don't know where this is located, you can ask anyone around you. Once on the bus, it can take up to 40 minutes to get from the Jordanian checkpoint to the Israeli one, depending on how long it takes to fill the bus up and the drive over the bridge.
Once you arrive at the Israeli border, collect your baggage and follow the crowd or ask for directions to where you can get your bag tagged, ready for it to be taken away and checked. You will again have to go through basic border control procedures and passport checking, where you may or may not be asked to wait for your details to be verified.
After you leave the border, you can catch another bus to the Palestinian border, which is very straightforward. A shared taxi from there can take you to Jerusalem or any other Palestinian city. It is a long process, and designed to put you off coming, but it can provide you with insight into what Palestinians must go through in order to enter their own country.