I was told by many people not to go because of the security issues in the West Bank.: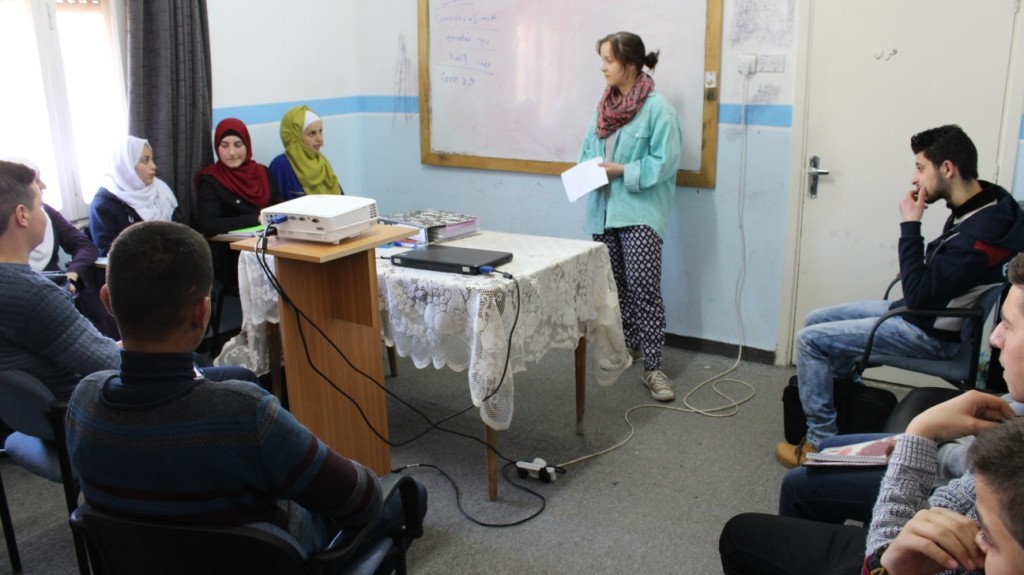 "Hello – مرحبا, My name is Mirjam. I am a student from Germany and I am staying at the Excellence Center for one month as a volunteer.
I decided to come to the Excellence Center, because, not only was I interested in Middle Eastern culture and wanted to experience authentic daily life instead of traveling around as a tourist, but I also wanted to find some kind of activity that people could benefit from and that would keep me busy.
I decided to come to the Excellence Center because not only was I interested in Middle Eastern culture, I wanted to experience it on a daily basis and as authentically as I could instead of experiencing it as just another tourist. As well as this, I also wanted a means through which I could spend my time doing something that would keep me busy and be beneficial to the community.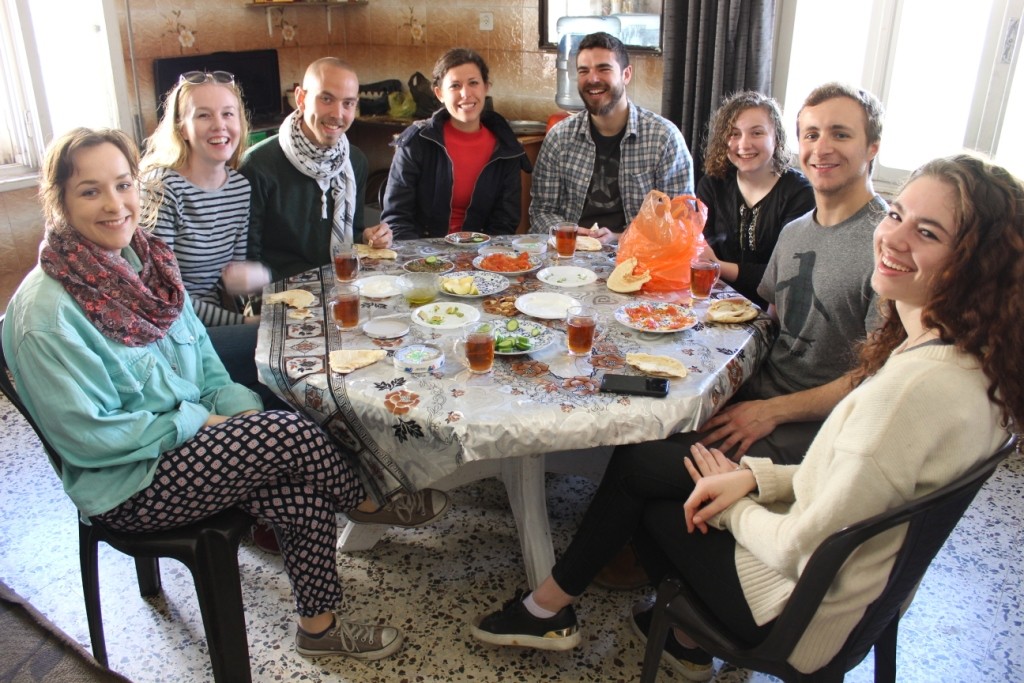 Teaching English while living with a host family seemed to be the perfect way to combine both. Most volunteer organizations expect you to stay for at least three or six months and with fixed starting and ending dates. The Excellence Center however allows you to tailor the length and time of your stay on an individual basis which fitted my tight schedule as a University student perfectly. Of course, their was also a political interest in coming to Palestine and in wanting to experience first-hand what the occupation is like for people here – maybe some would tell me their stories and I would get a better understanding of the entire scale of this conflict.
I was pretty nervous when the taxi driver dropped me off outside the Center in Ein Sara Street. After being welcomed by the staff I was immediately offered to join a class on their little trip to a nearby coffee shop where I and other internationals practiced ordering from the menu in English and where I had my first Sahlab (hot sweet milk with nuts). Through this first experience, I was given a very nice first impression of the students and the method of teaching at the Center. After a while, my host dad came to pick me up and we drove to my host mom's family for dinner where I got a first glimpse of Palestinian hospitality. Everyone seemed really interested in me and why I came to Hebron, trying to make me feel comfortable and continuously offering me coffee, tea, food, more food and afterwards, dessert. "Welcome to Palestine" is the sentence I have probably heard the most during my first few days in Hebron.
Before I came here I was told by many people not to go because of the security issues in the West Bank. I knew that Hebron wasn't an entirely safe place, but my interest in the region combined with all the positive experiences I have had while traveling over the years eventually outweighed all concerns. I figured if I was careful and listened to what locals told me, I would not be taking any exceptional risks. Having been here for about a week now, I still believe that sticking to advice from locals is the safest way to go. Therefore, I am on my way home before it gets dark, only walk around alone on the main streets and only get into a taxi if I am sure that the driver understands where I want to go so he won't drop me off in an unfamiliar place. Also, my host parents have made sure that I have my phone with me at all times and tell me to call them whenever I get lost so that they can pick me up. Other than that, there is no need to be overly scared or to not feel safe. However, as a European or American, you have to get used to not having as much independence, and as a girl, you will probably run into occasions where men make you feel uncomfortable. Women that don't wear a hijab are treated differently which is not always easy to deal with.
At the Excellence Center, I am mostly helping with English classes and assisting with exams to help the students with their conversational skills. I am also able to take three hours of Arabic classes every week, which is a great addition to practicing Arabic with my host family. From time to time, the Center organizes trips around the city to show us the local businesses and cultural sites. Between classes, I am enjoying spending time with the other volunteers in the kitchen or going out for lunch with them.
I am hoping that over the next three weeks my Arabic will improve, that I will gain a deep insight into the Palestinian way of life, and that I will be left with many exciting new experiences and encounters that I will never want to miss. Hopefully – ان شاء اللة".