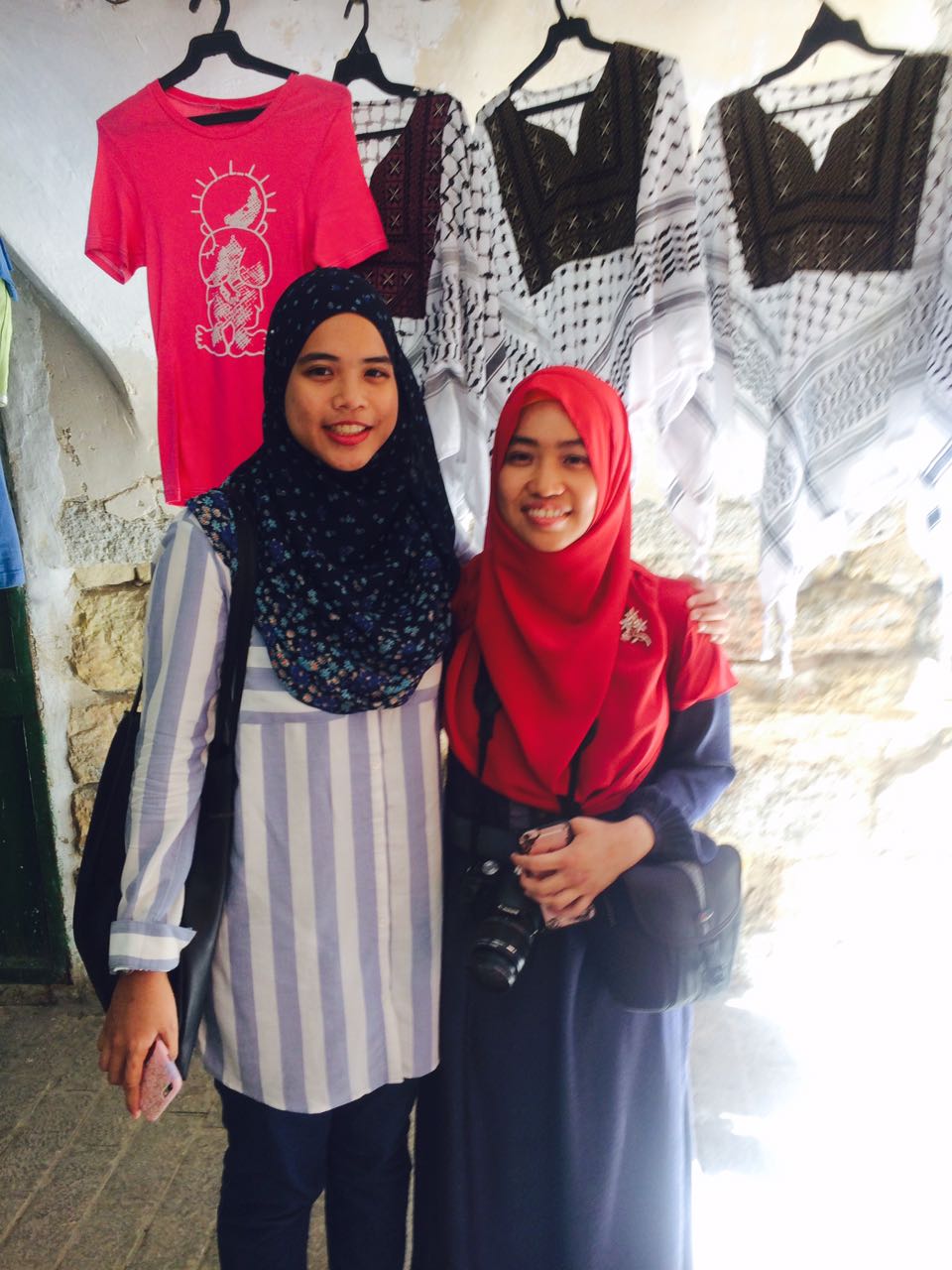 "My name is Syazana and I am from Singapore. I am 20 years old and just recently graduated with a Diploma in Hospitality and Tourism. I participated in the program, Volunteer in Palestine for about a week.
I chose Palestine as my destination as I wanted to revisit Palestine. I've been to Palestine five years ago, and thus, felt like coming back here. Also, the Volunteer in Palestine seemed like an interesting program for me to carry out my first volunteer work out of Singapore. Thus, my sister and I decided to choose Excellence Center to carry out our first volunteer work together. This also happens to be our first solo trip together.
My first impression of Palestine is that it has unique architectural buildings, just like the impression of an old city. The people here at Excellence Center are nice and friendly, including our host family who welcomed us like family and thus we were able to settle down quickly with ease. Communicating with the locals here has been very exciting as we get to exchange our cultures and traditions with each other even though we have a slight communication barrier as the host family doesn't speak fluent English.
We will be carrying out works like assisting a teacher in teaching English, conducting our own English lesson, and also learn basic Arabic language. It's a win-win situation for us, and the people here. At the same time, we will be visiting the Old City and the Al-Aqsa Mosque in Jerusalem.
I feel safe in Palestine, even though I do see armed soldiers here and there at times. The journey to get into Palestine was tough, with the tight security at Tel Aviv. Nevertheless, it was a smooth and safe journey."