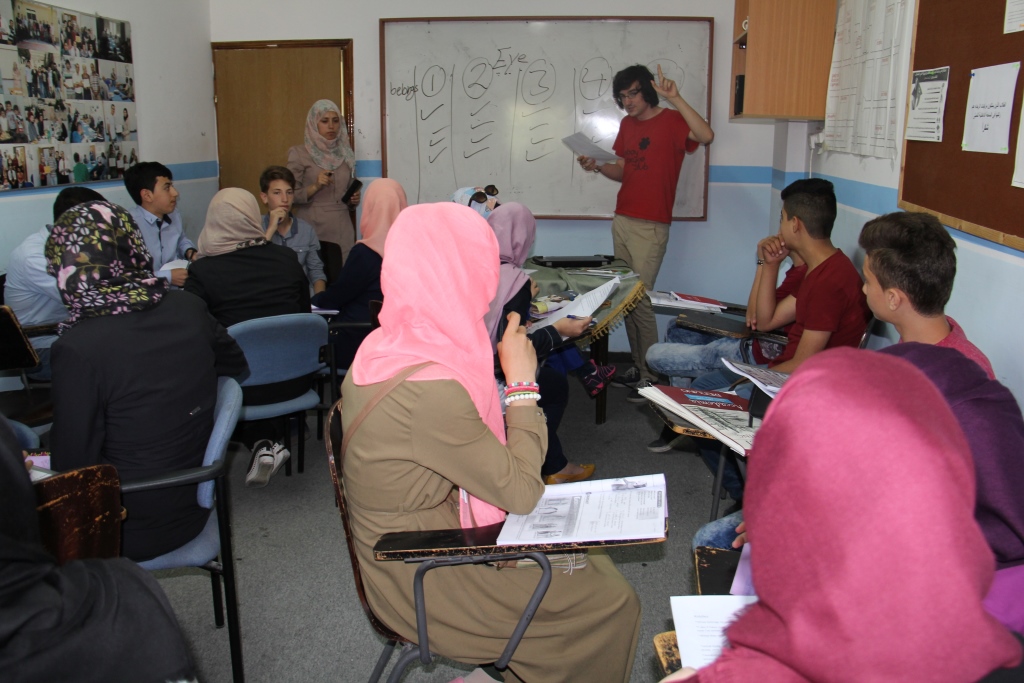 Joseph Cottrell, from London is a 24-year-old student of History at University College London.  One day he hopes to be an activist of some kind, with an NGO or similar organization.
He is involved in the Volunteer in Palestine program , teaching English. He chose to come to Palestine for several reasons. Firstly, he'd been interested in the situation here for a number of years:
"It's something I feel very strongly about, and I wanted to come and see what is happening with my own two eyes. I also wanted to meet Palestinians and hear from them what they have to say, as back in England we don't hear the Palestinian perspective very often".
During his stay at the Excellence Center he will teach English and study Arabic and contribute to the Excellence Center's work in whatever way he can through imparting some of his culture and passion. Joseph also believes that:
"This experience will benefit me personally as it will give me perspective and insight into the situation here. I also think I will grow up hugely as a person by being in such a different country to my own and having such different experiences. In terms of my future aspiration I think it will give me more confidence to go to places such as this and try to make a difference. The reality of Palestine has been very different to my expectations; this will make me more open-minded in future. I sincerely hope my work here will make a difference. I hope I will contribute to giving young Palestinians better opportunities in the future, and also give them a good impression of internationals".