iv frivillig i Palæstina (fra 2- 12 uger): Er du interesseret i at rejse til Palæstina? Har du lyst til at bo med en palæstinensisk værtsfamilie? Vil du arbejde med lokalsamfundet, såvel som med skoleelever og universitetsstuderende? Har du lyst til at lære om palæstinensisk kultur, situationen og lære arabisk? Hvis svaret er "ja" til de ovenstående spørgsmål, så vil "Excellence Center for Education and Training Services" invitere dig til at blive frivillig i Hebron i Palæstina.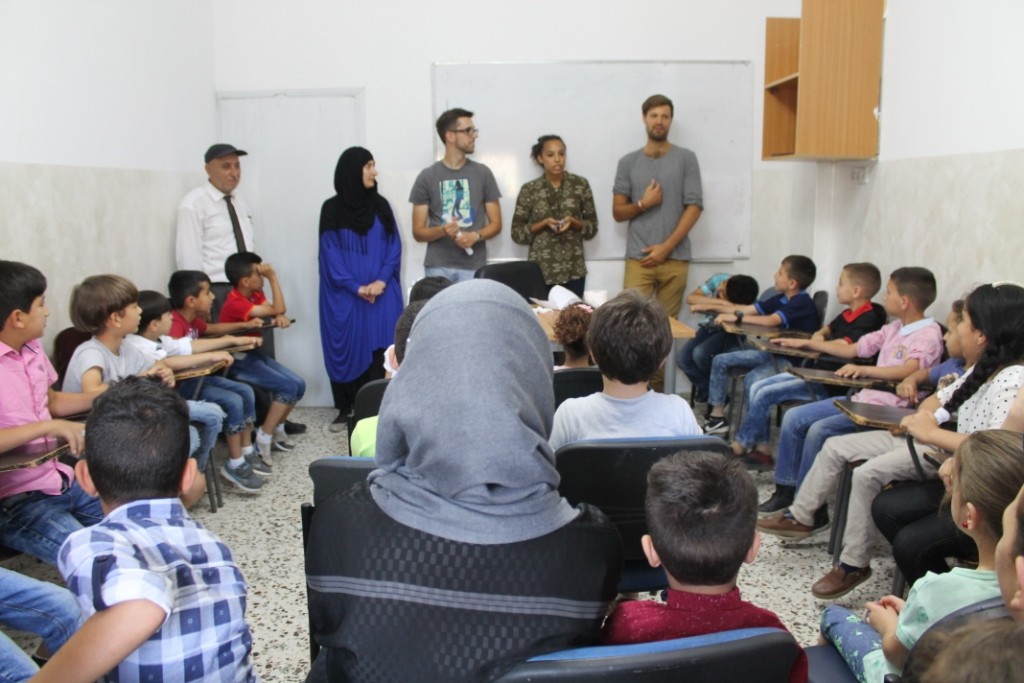 Som frivillig i Palæstina får du mulighed for at opleve hverdagslivet i Palæstina og lære om områdets rige historie. Programmet giver frivillige muligheden for et spændende, udfordrende og berigende ophold i Palæstina. Frivillige har  mulighed for at komme tæt på lokalsamfundet, og møde palæstinensiske universitetsstuderende og skoleelever.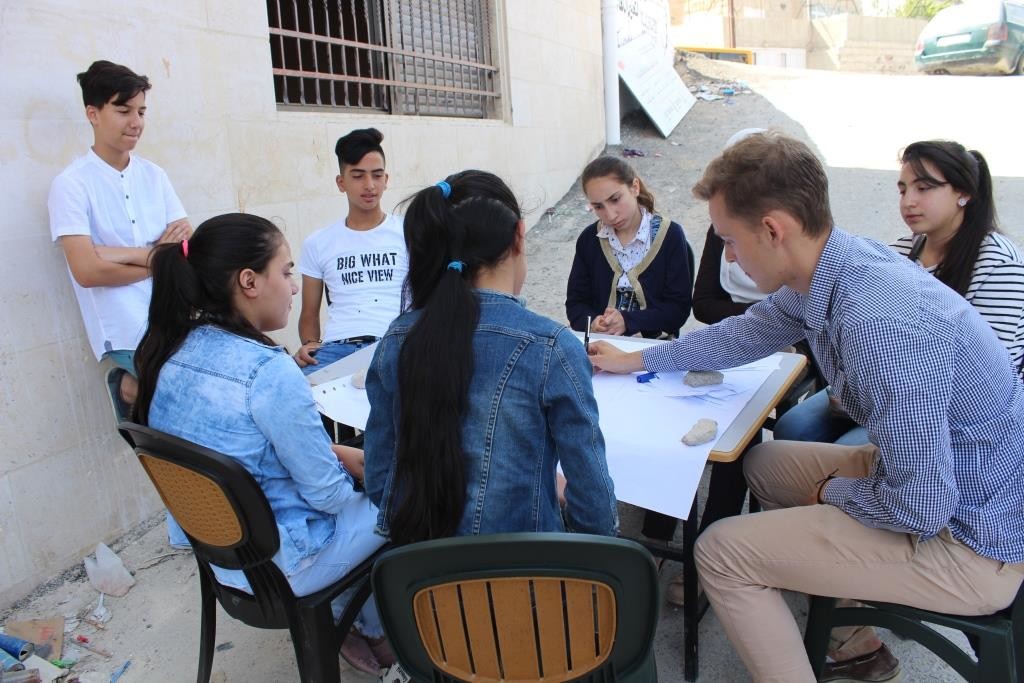 Du kan finde et eksempel på et program her.
Vores frivillige fra hele verden deltager i mange forskellige aktiviteter, som f.eks. undervisning, kulturelle oplevelser og arbejde i lokalsamfundet. Derudover arrangerer Excellence Centeret ture til den gamle by, besøg hos palæstinenensiske familier og lokal producenter.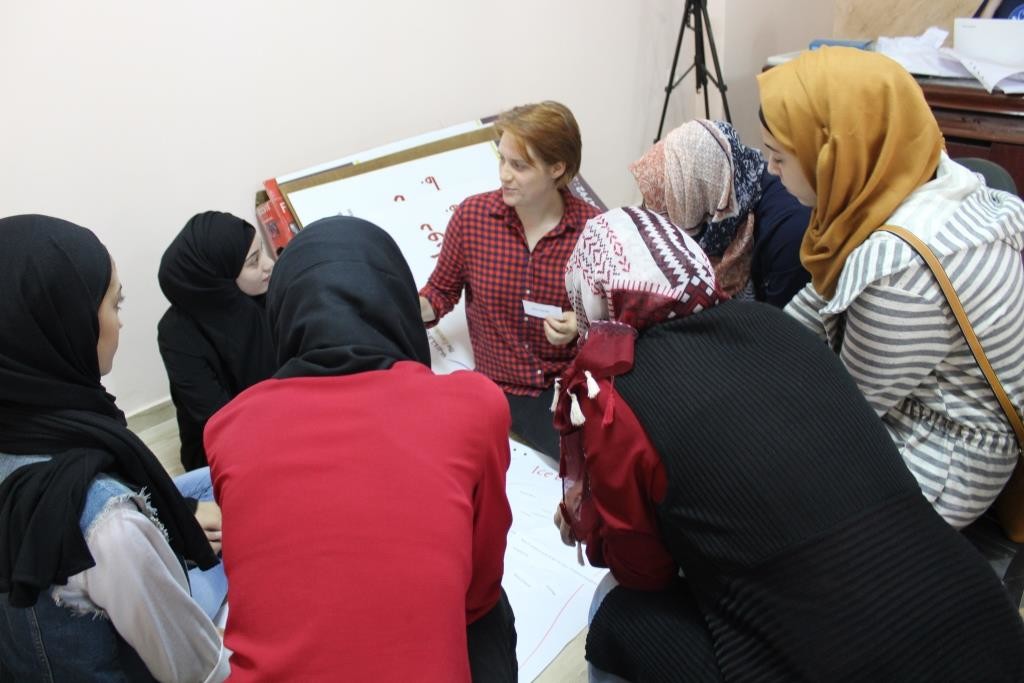 Excellence Centerets vision er at give noget tilbage til lokalsamfundet ved at tilbyde billig eller gratis sprogundervisning og –træning. Vores mål er at blive en af de bedste undervisningsinstitutioner i Palæstina, og at forbedre det palæstinensiske arbejdsmarked ved at tilbyde sprogundervisning  og træning i praktiske færdigheder. De internationale frivillige og praktikanter spiller en vigtig rolle i at nå centrets vision.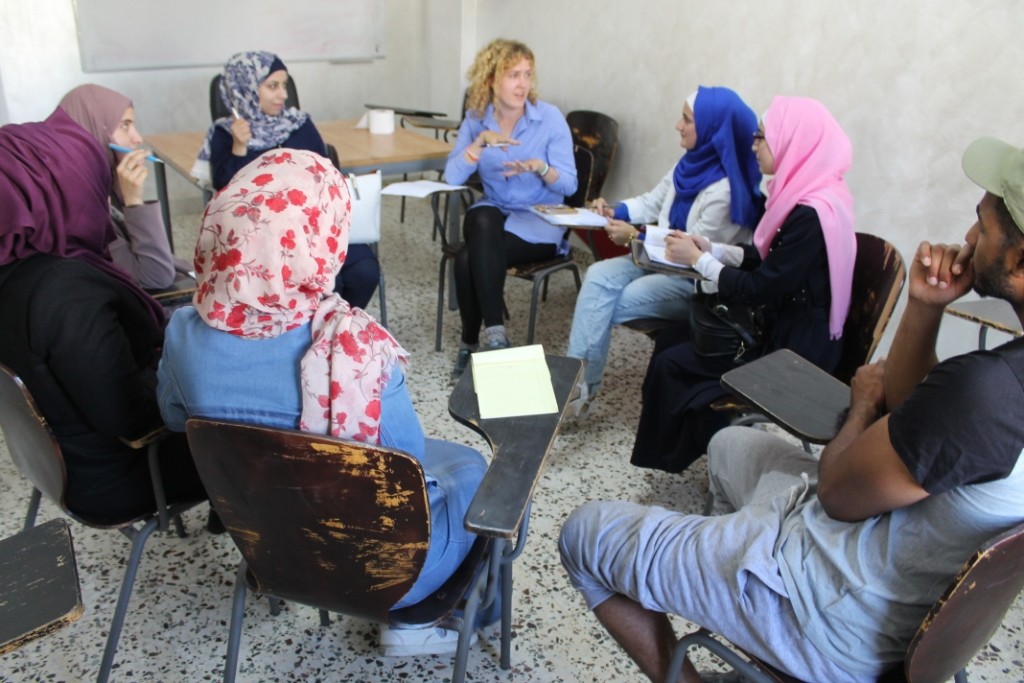 Centret har mange forskellige programmer og får fortsat flere og flere. For frivillige, er der mange muligheder for at gøre en forskel , og bidrage til at forbedre lokalsamfundet, mens du interagerer med de lokale. Der er mange forskellige muligheder for at være frivillig på programmer, der støtter uddannelse og udvikling af lokalsamfundet.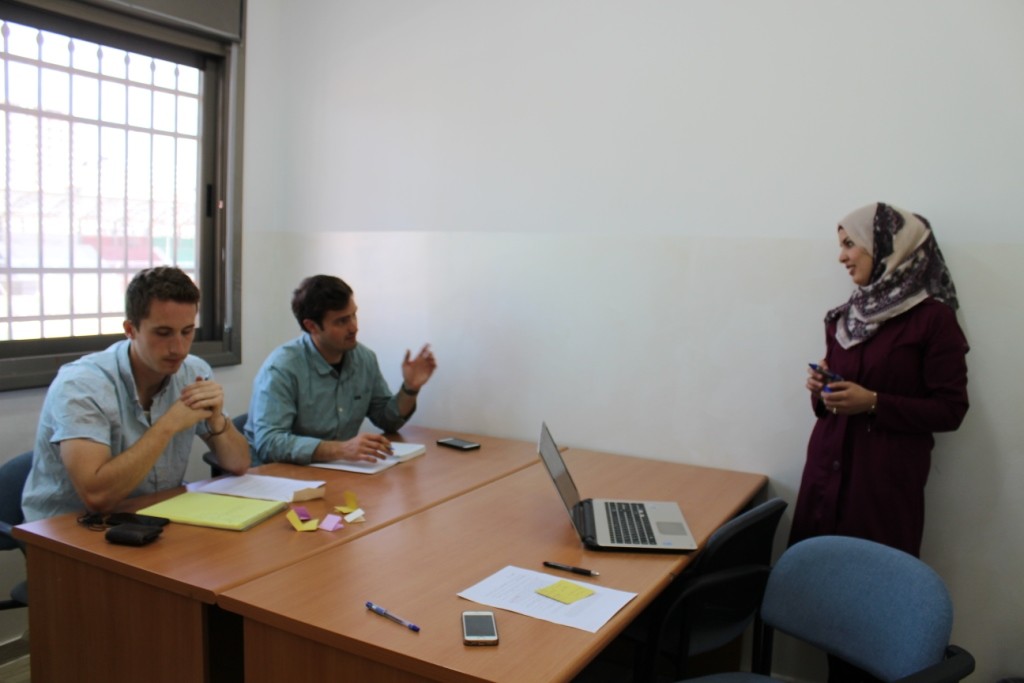 Opgaver som frivillig
Aktiviteter som tidligere frivillige på centret har lavet:
Uddannelses- og kulturelle aktiviteter som f.eks. ugentlige workshops for lokalsamfundet om forskellige emner (kulturelle forskelle, hvordan man skriver et CV, hvordan man skriver professionelle e-mails)

Hjælpe de palæstinensiske undervisere med at vurdere de studerendes engelskniveau

Organisere aktiviteter relateret til dine interesser f.eks. workshops om at male eller skrive, håndarbejde, at filme, fotografering osv.

Organisere sjove aktivterer for studerende og elever på centret

Undervise i engelsk sammen med andre palæstinensiske og internationale undervisere på centret, samt hjælpe til med forberedelse af undervisningen

Administrative opgaver som f.eks. at hjælpe centrets personale og praktikanter med at skrive rapporter, lægge skemaer og programmer, printe materiale til undervisningen osv.
Centret stiler efter at opnå en bred kulturel udveksling og dialog med "Bliv frivillig i Palæstina-programmet" ved at have frivillige fra hele verden. Forskellighed ses som en styrke, som bidrager til at berige aktiviteter og programmer på centret. I dit ophold, vil du blive introduceret til livet i Palæstina og få nye perspektiver og oplevelser. Frivilligprogrammet er en positiv og udviklende oplevelse.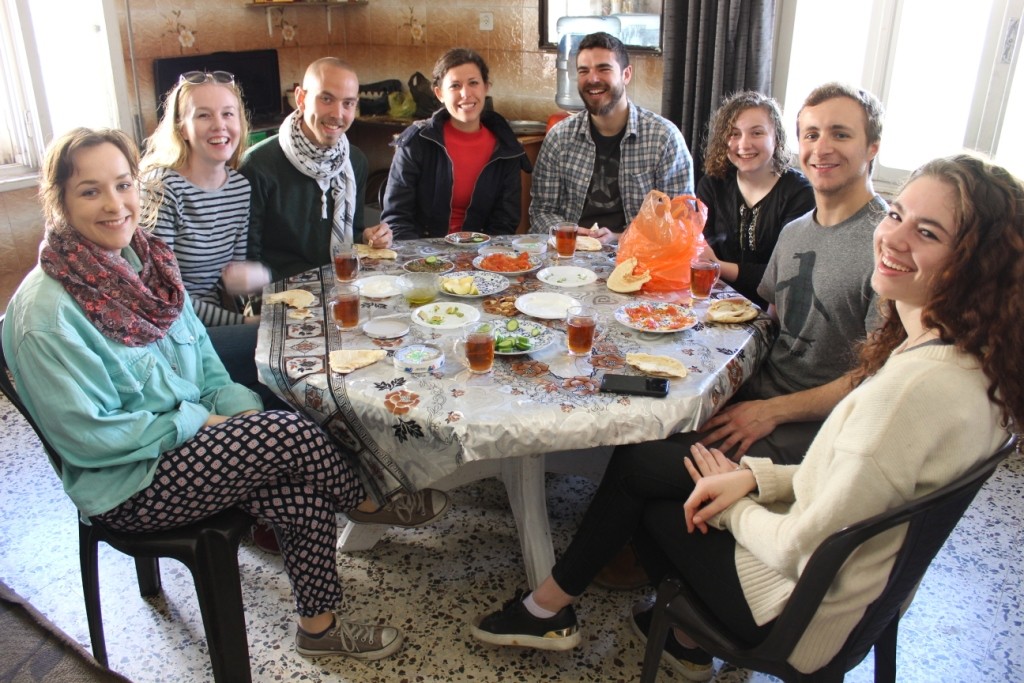 "Bliv frivillig i Palæstina"-programmet giver internationale frivillige mulighed for:
Bo i Hebron, inklusive besøg itl en gamle by, hellige steder og lokale flygtningelejre

Få undervisning i arabisk fra lokale lærere (3 timer om ugen) og mulighed for at øve dig med lokalbefolkningen

Besøge historiske steder og nærliggende byer som Jerusalem, Jeriko, Ramallah, Nablus og Betlehem på egen hånd

Hvis du ønsker det, kan du bo hos en lokal familie og opleve familielivet

Besøge palæstinensiske universiteter og organisationer, som er specialiseret i kultur og uddannelse.

Spise lokal palæstinensisk mad og desserter

Deltage i kulturelle aftener med underholdning og aktiviteter
Centret modtager hverken offentlig eller privat støtte.
Brugerbetalingen på programmet dækker: Hjælp før ankomst, overnatning, morgenmad, hjælp til koordinering, mens du er frivillig,  3 timers arabiskundervisning om ugen, og besøg til nogle af Hebrons seværdigheder.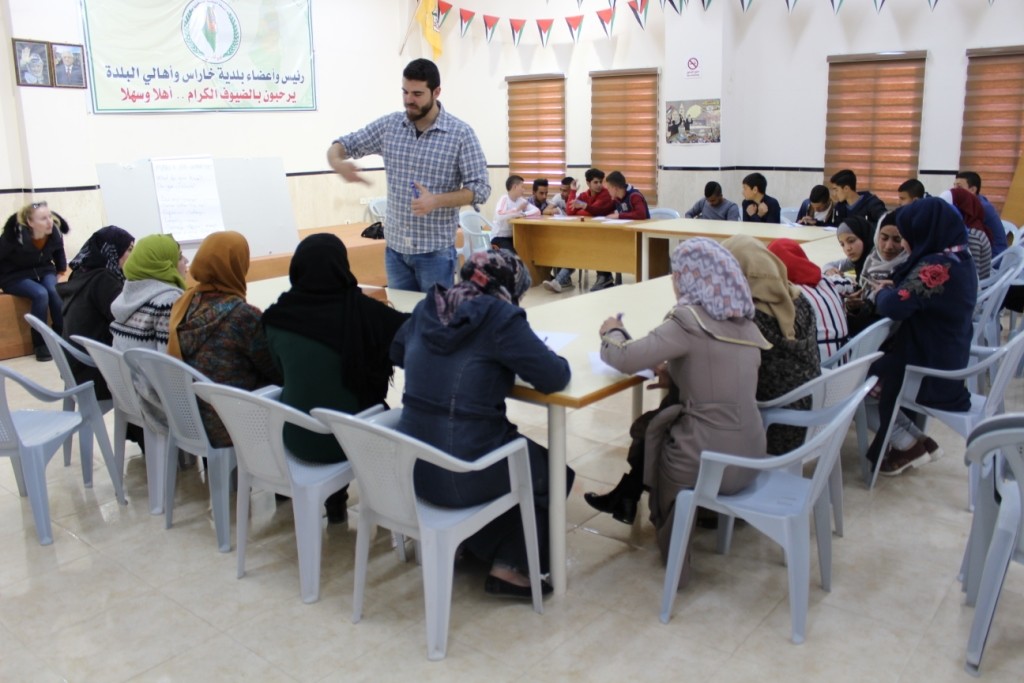 Rejse til Palæstina alene?
Ingen grund til bekymring, du er kommet til det rette sted.
Du kommer hurtigt til at møde mange palæstinensiske universitetsstuderende og skoleelever, samt lokale med mange forskellige interesser. Palæstinensere, særligt i Hebron, elsker at møde nye mennesker fra andre kuturer  for at udveksle ideer og oplevelser.
Derudover har centret mange internationale gæster fra hele verden, som studerer, er frivillige, besøgende eller praktikanter på centret, som du selvfølgelig  vil møde, når centret arrangerer forskellige aktiviteter.
Alle på centret: Palæstinensiske studerende,  internationale besøgende og personale, er som en stor familie, og der er altid aktiviteter, som man kan lave sammen. Hebron er et godt sted at være for internationale besøgende med en imødekommende lokalbefolkning..
Krav til frivillige i Hebron
Alle mellem 18-70 år kan blive frivillige i "Bliv frivillig i Palæstina-programmet". Alle nationaliteter og uddannelsesbaggrunde  er velkomne. Du behøver ikke at have en uddannelse for at deltage i programmet.
Bliv frivillig i Palæstina
Hvornår kan du blive frivillig
Centret har brug for frivillige hele året. Frivillige beslutter selv, hvornår de ønsker at starte opholdet, og vi er meget fleksible ift., hvornår du starter og slutter opholdet. Du kan selv bestemme, i hvor lang en periode, du ønsker at være frivillig.
Hvilken lufthavn skal jeg flyve til
Den letteste måde at komme til centret i Hebron i Palæstina er ved at flyve til Tel Aviv lufthavn (Israel). Det tager ca. 2,5 timer fra lufthavnen til centret i en minibus (stor deletaxi).
Du kan også flyve til Amman i Jordan og så krydse grænsen til Palæstina, men det tager længere tid og er dyrere.
Visum til Palæstina
Ved din ankomst i Ben Gurion Airport (Tel Aviv Airport) i Israel, får du et turistvisum, som er gyldigt i 90 dage. Der er ikke behov for at få visum på forhånd.
Sådan får du yderligere information og en tilmeldingsblanket
Send en e-mail på engelsk til Rafat@excellencecenter.org med "Volunteer in Palestine" i emnefeltet, og vi sender dig derefter tilmeldingsblanketten. E-mailen skal være på engelsk.