Itzel from Mexico to Volunteer in Palestine
Excellence Center
|
January 6, 2017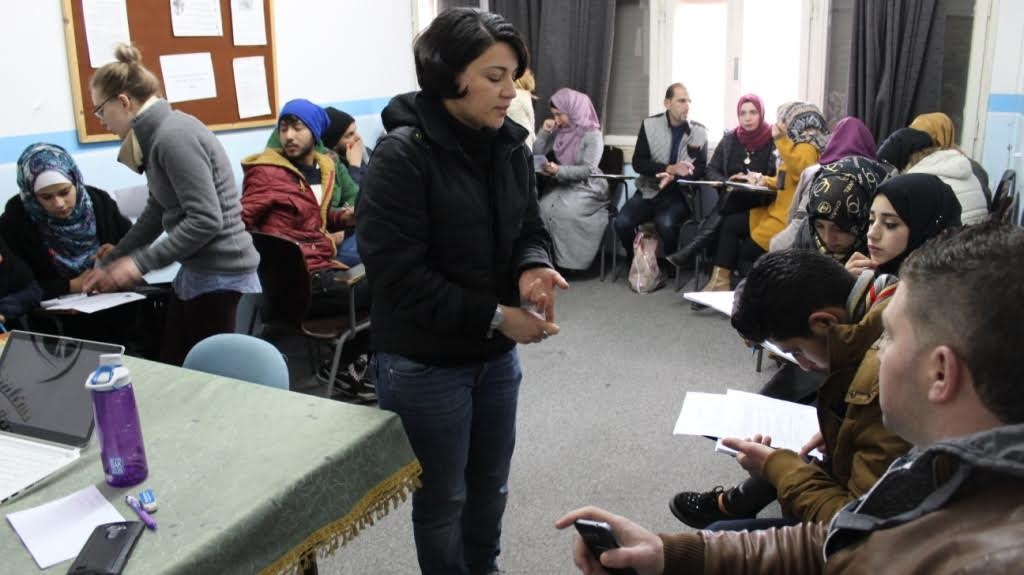 "Nowadays I am involved in the volunteer in Palestine programme as an English teacher.  I took the decision to join this programme when I was planning my holidays from work. I wanted to go out of my routine, change my surroundings and, at the same time,  do something meaningful.  
I have always been an enthusiastic traveller. Every time I have had the opportunity, I travel around my country, Mexico, or abroad. Currently, I live in Finland and I take the chance to visit new European countries whenever I have time to do it.  Getting in touch with different cultures created my awareness of  cultural differences and cultural values. Thus, I learnt the golden rule, there are no good cultures nor bad cultures, they are just different, with different values.
The cultures I have been more in touch are the Latin Culture, the North and South European culture and the Anglo Saxon culture. Although I had never been in an Arab country, during my journeys, I have met lots of  people from Arab countries.  I was surprised, in a nice way, how much resemblance there is between the Arab Culture and the Latin culture. We both belong to a collectivistic culture where famly is of the outmost importance. At the work level, we are committed to our colleagues and we like to be team oriented and share with them a nice cup of coffee or tea.  This resemblance was what triggered my interest to visit an Arab country.
I chose Palestine, because as Mexican, I am perfectly aware that what it is said about your country in the foreign news is not always true. Also, because I am aware that, unfortunately, stereotypes are taken for granted. I decided to choose Palestine to have a first-hand  experience of the country, its surroundings, its culture and its people. In addition, I was sure that I was going to live the famous Arab hospitality, as my Arab friends have always shown me.
I hope that my previous experience as an ESL teacher will give something meaningful and significant to the students. I also hope to contribute in a possitive way with the Excellence Center as an organization.
I truly believe that after my short staying in Palestine, contributing with the Excellence center will give me a better understanding of the Arab culture. In addition, as I work in an Intercultural Management Consultancy, this training will give me tools to design material that will contain key points to understand the Palestinian culture.
Finally, I feel truly inspired by the Excellence team and their commitment to provide English skills to their students in Palestine".
About The Author
Rafat