I Hope to Learn Arabic During My Stay In Palestine
|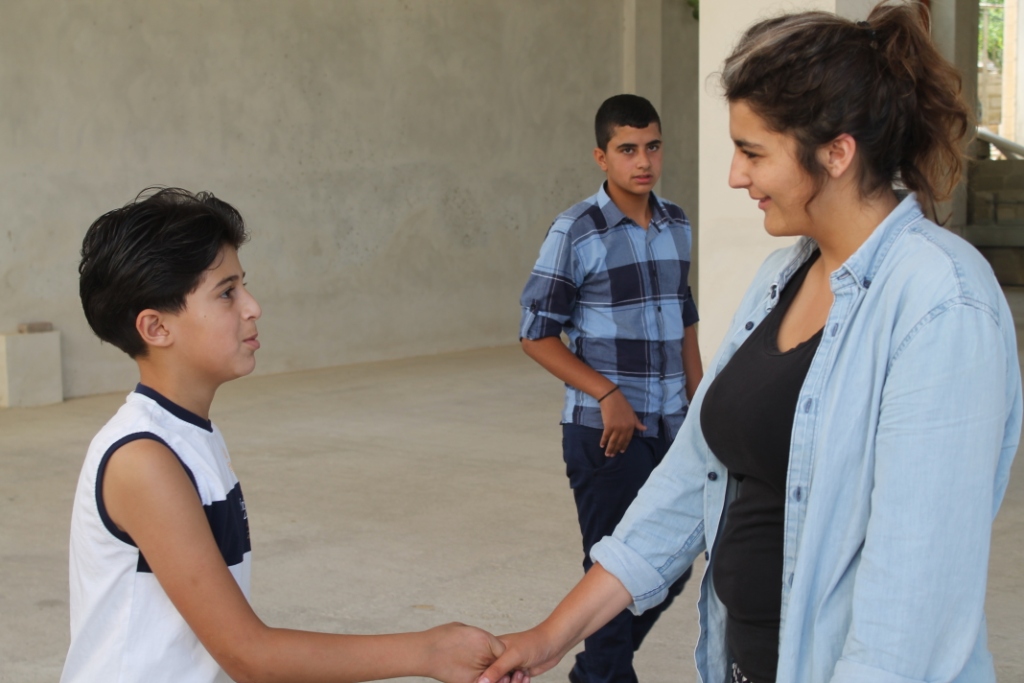 "Before I enlighten you as to the reason of this letter I think that an introduction is necessary. My name is Emmy Zoetbrood and I am originally from the Netherlands. As a 20 year old student I follow a bachelor of Science of Religion at the University of Amsterdam. Next year I am also going to attempt a Conflict Studies course. The basis of my study choice is grounded in the years I spent at a Catholic boarding school in Bordeaux, France. I remember how fascinated I was  by the nuns and the church sessions we were obligated to attend. In my studies, my interest was more focused on Islam and the culture of the Middle East. As often as it is said I want to say it again because I mean it: I am a fervent believer that every one should be treated with respect and integrity no matter what their religion, origin or opinions are.
I chose Palestine as my first venture into a region and culture that was entriely new to me. From what I remember in my classes, nothing compares with the personal experience of meeting a new people and experienceing a new culture and country. The Excellence Center provided a volunteering opportunity that allows me to help Palestinians of all ages with their English as well as allowing me to fully experience Palestinian life.  As a young women born into a place that allows me the luxury to pick and choose my opportunities I felt an urge to come to a place where I could maybe help those who do not always have that privelege and the ExcellenceCenter provided the opportunity for me to do so. I can tell you so far that this experience is teaching me so much more lessons than I could possibly give.
I am now at the beginning of a one month experience as an international volunteer at the Excellence Center, Hebron. Next to teaching and learning at the Center, I hope to learn Arabic too. During my stay in Palestine a host family offers me their hospitality and I can already tell you that hospitality is one of the main virtues of the Palestinian people.
As every worthy motivation letter ends with a quote, let me finish mine with one: "I have seen more than I remember, and I remember more than I have seen." I particulary like this saying and I am sure that I can use it myself once this adventure comes to an end". Emmy Zeotbrood from the Netherlands who is participating in the Volunteer in Palestine program