Potential volunteers, students, interns, and visitors to the Excellence Center often ask: How do I get to Palestine?  What airport do I fly to? How do I get to Hebron? How do I get a visa? How do I get to the Excellence Center? In this article we seek to answer these questions and to put your fears to rest.
The idea of passing through Israeli checkpoints to enter occupied Palestine (the West Bank) is intimidating to even the most seasoned traveler. Most international travelers, however, are able to enter relatively easily, and, once inside the West Bank, the traveler can make his/her own way to Hebron, or any other city in Palestine, with relative ease.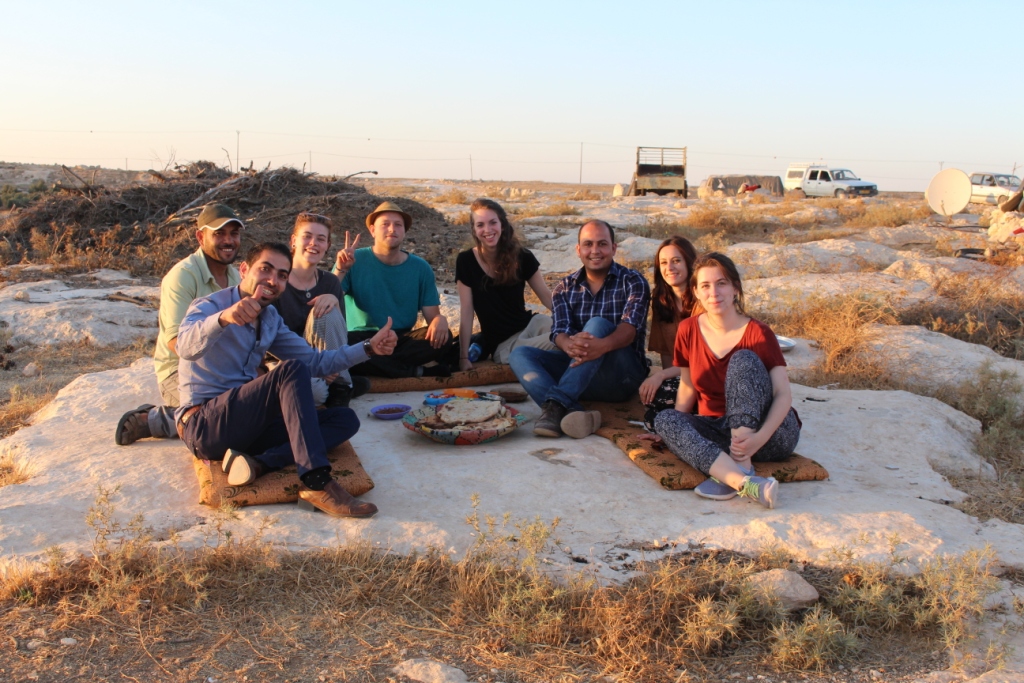 The first decision to be made is the choice of first point of entry. We recommend two options for entering Palestine:
A) 

Via

Ben Gurion Airport – highly recommended as it saves time and money.
Flying to Ben Gurion (Tel Aviv) is the easiest point of arrival in our opinion. Most Americans and Europeans are issued a 3 month visa upon arrival and clearing customs. From the airport it is only two to three hours by shared taxi (called sherut, Israeli; and service,Arabic) from the airport to Hebron, and an hour and a half by a private taxi
B) Entering Palestine from Jordan – costly and takes much time.
From Jordan this journey is significantly longer, and it involves the likelihood of lengthy delays, several hours possibly, at the Allenby/King Hussein Bridge. Once through the checkpoint find a shared or private taxi that will take you the rest of the way to Hebron direct, or via Jerusalem or Bethlehem. Please email us if you wish to come via Jordan so that we can send you all the needed information.
How to get to Hebron from Tel Aviv Airport by  taking a shared taxi? 
You travel from Tel Aviv Airport to Jerusalem and then from Jerusalem either to Bethlehem and then to Hebron or directly from Jerusalem to Hebron. Here is the detailed information:
– From Tel Aviv to Jerusalem (Around an hour)
By shared taxi one drives straight into Jerusalem . Sheruts (or service in the West Bank) do not leave for their destinations until they are full, but this generally does not take long! These depart from outside the airport arrivals hall. They can deliver you directly to your destination in Jerusalem, and should cost about 60-70 shekels (approximately $20). Internationals traveling to Hebron should ask to be left at the Old City of Jerusalem's Damascus Gate, the location of the Arab bus station.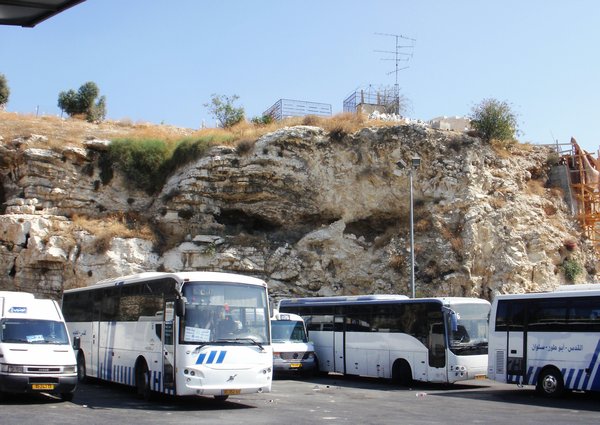 – From Jerusalem to Bethlehem (Around 45 minutes)
This bus station is located just in front, and slightly to the left of Damascus Gate. Internationals should look for Bus number 231 to Bethlehem. These buses depart frequently, and the trip from Jerusalem to Bethlehem should take about 45 minutes and cost about seven shekels.
Internationals should stay on the bus until the last stop in Bethlehem. Although unlikely, there is the possibility that travellers may have to get off the bus, and walk through the checkpoint into Bethlehem. If this is the case, there should be servees (group taxi, in Arabic) traveling directly to Hebron from just inside this checkpoint, or taxis available to the Hebron Road/Beit Jala juntion (in Arabic, ''Bab Azqaq'') at Bethlehem's City Center.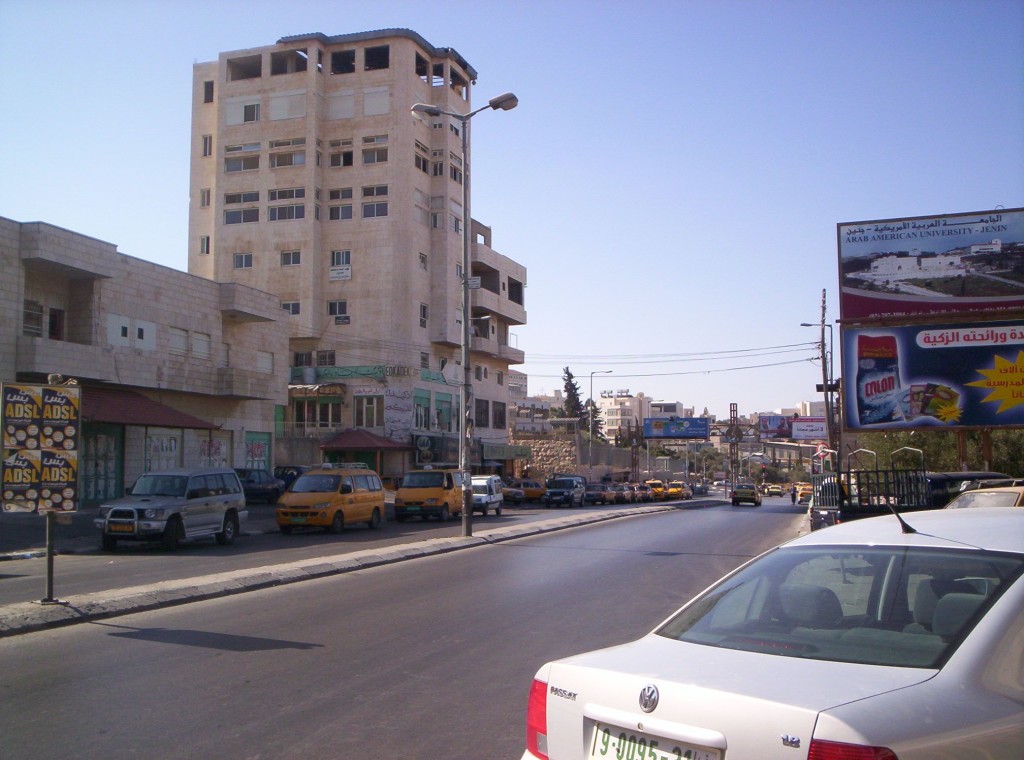 – From Bethlehem to Hebron (Around 40 minutes)
In Bethlehem internationals will likely be greeted by numerous taxi drivers. You may take a private taxi for about $25 the rest of the way to Hebron, but we highly suggest that you walk straight ahead to the main intersection of Beit Jala and Hebron Roads. Here the shared taxis, services, depart from the right side of the street.
The bus station is usually filled with many yellow services minivans. Just ask for the service to Hebron.  The service to Hebron generally costs nine shekels (9 NIS). Tell the driver where you are headed in Hebron and he may well drop you right off at the Excellence Center door – the Excellence Center on Ein Sarah is just across the street from the Al Hussein School (madrasat al Hussein Ben Ali althanawieh) which is well-known and the taxi should pass it. Otherwise, stay on the service until it stops at the city center to let everyone off; from there take a private taxi for no more than 10 shekels to the Excellence Center.  Travelers can also telephone the Excellence Center for more directions if they need help:  00972597840984 or 0097222254792.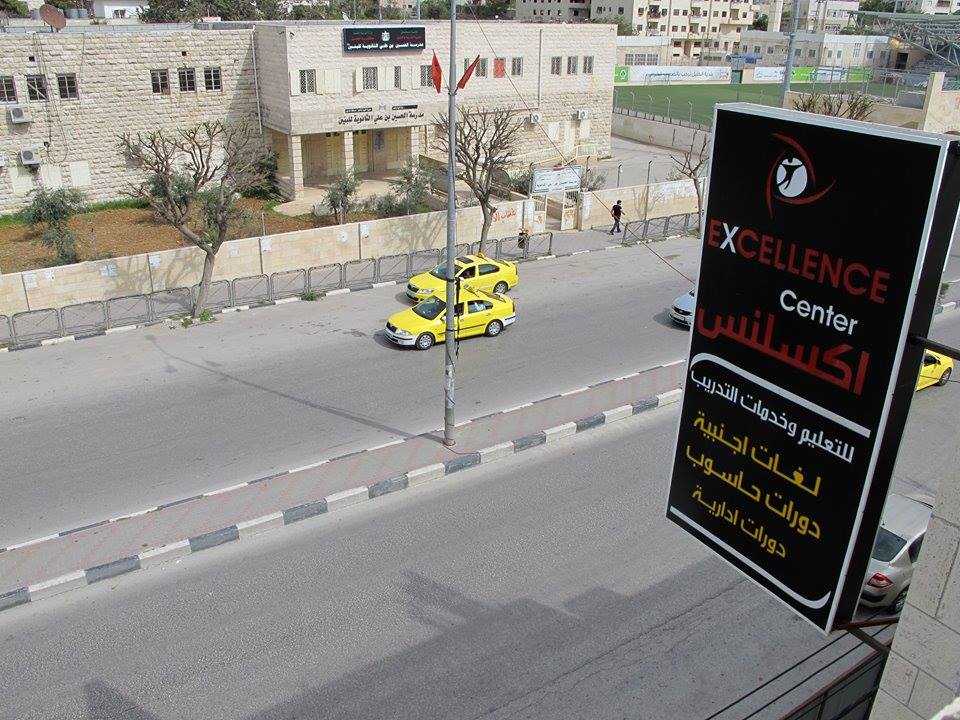 -From Jerusalem to Hebron directly (Around 50 minutes ) highly recommended!
A second option from Jerusalem is to take a service from just outside the Damascus Gate. The service are usually yellow minivans and are parked in the busy market area across from the Damascus Gate. The drivers can be heard shouting: "Al Khalil! Al Khalil! (Arabic for Hebron). The cost for one of these will be about 25-35 shekels and the trip should take about 50 minutes. Board the service, and wait for it to fill up and leave.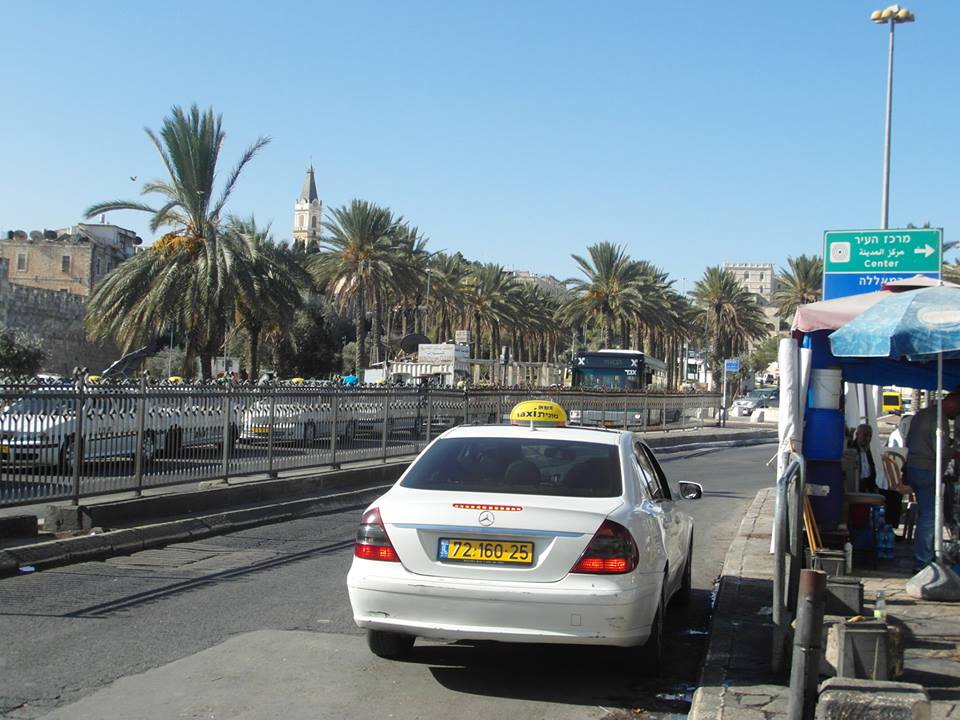 How to get to Hebron from Tel Aviv Airport by taking a 

private taxi (directly) around an hour and a half

? 
Fast and timely
The Excellence Center staff can organize a taxi to pick you up at Ben Gurion Airport and take you straight to Hebron and the Excellence Center. This is the easiest and fastest way (about an hour and a half) to get to the Excellence Center. It costs, however, about $140.00. Please contact the Excellence Center staff if you are interested in this option.
Concluding remarks
Although these detailed directions might seem overwhelming, internationals should remember that the people they meet on this journey are, overall, extremely welcoming and eager to help! Most of these people will speak English, and they are very eager to enjoy the company of an international AND to impart a positive impression of their homeland upon an international.  Internationals will very quickly become comfortable with the transportation modes between Hebron and surrounding cities. Our advice? Embrace the journey's adventure and all the friends you will meet along the way!
Important Information

– We highly recommend that you book a flight to Tel Aviv with an early morning/daytime arrival time as you will be able to travel to Hebron all in one day. If you arrive at night, you will likely have to spend a night in a hotel in Jerusalem or in the airport vicinity.
– There are ATMs at Ben Gurion to receive NIS/shekels. Don't worry if you see only Hebrew language on the ATM – as soon as you insert your ATM card, a menu will appear asking you what language you desire.
– The visa that you receive at Ben Gurion is a 3-month visa and it is valid for Israel and Palestine (West Bank).
– Being stopped at Israeli checkpoints is a fairly routine affair. You will be asked for your passport and visa stamped on the passport and then sent on your way.
– We advise that you always use a shared taxi/service (pronounced sair-vees), especially in Jerusalem or Bethlehem. Not only will you pay less, but you will have company in other passengers. Private taxis can cost 10 or even 15 times more than a service. In Hebron a private taxi fare is an appropriate 2 to 10 shekels, not more than 10, for anywhere in the city.
– If it is after 6-7 pm when you arrive at the Damascus Gate, it is possible that the buses have quit running for the night; in this case, take a private taxi for about $40 the rest of the way to Hebron and the Excellence Center; otherwise, stay the night in Jerusalem and take Bus 231 in the morning.
– Many people speak English in Palestine so that you do not have to speak Arabic to get around. Of course, if you try in Arabic, people will be so pleased!
– A former teacher also advises: get yourself a good guidebook, such as Lonely Planet's guide,Israel and the Palestinian Territories before you come to Hebron. Not only will the guidebook provide much useful information, but it comes with a map in your native language. Remember: once here the maps will be in Arabic or Hebrew!
– Do NOT be shy about asking for help. Palestinians are super friendly and are eager to help out!
– Do NOT be shy if you need to use someone's cell phone. Ask anyone around you for the use of their cell and don't be surprised if they make the call for you! People will not tell you no. If you appear confused, it is quite possible that a cell will be offered to you before you even ask!
And always call the Excellence Center if you need anything – our staff are always ready to help!
Mobile: 00972597840984
Telephone: 009722254792
We look forward to meeting you in Al Khalil, Palestine! If you have any further questions, please email Mr. RafatShantir at Rafat@excellencenter.org