En masse spændende muligheder venter i Palæstina! Du kan lave frivilligt arbejde, lære arabisk og bo og leve som en palæstinenser.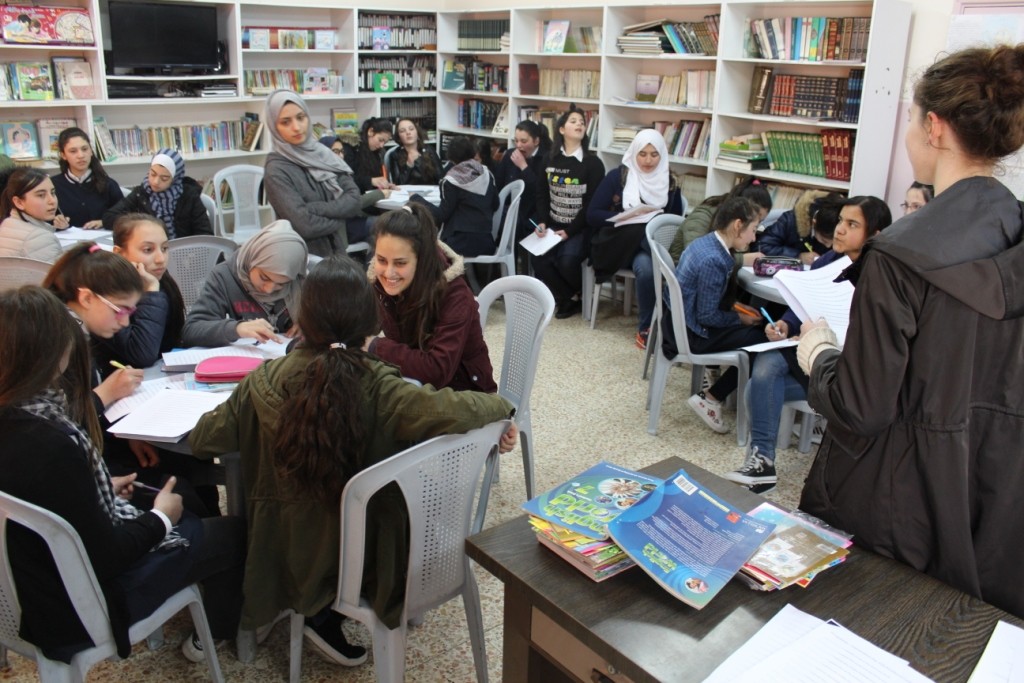 The Excellence Center i Hebron tilbyder "frivillig i Palæstina" programmer som er ideelle for folk fra hele verden, som er interesserede i at besøge Palæstina, bo hos en palæstinensisk værtsfamilie og lave frivilligt arbejde sammen med lokalbefolkningen og studerende fra skoler og universiteter. En fantastisk mulighed for at lære palæstinensisk kultur, historie og arabisk sprog.
The Excellence Center har været vært for mere end 150 frivillige og praktikanter fra hele verden i løbet af de sidste fem år. Du kan komme som frivillig til centret hele året rundt, når det passer dig. Centret vil sørge for at du kan vælge lige nøjagtig det tidspunkt, du gerne vil starte og slutte dit spændende frivillige arbejde i Palæstina.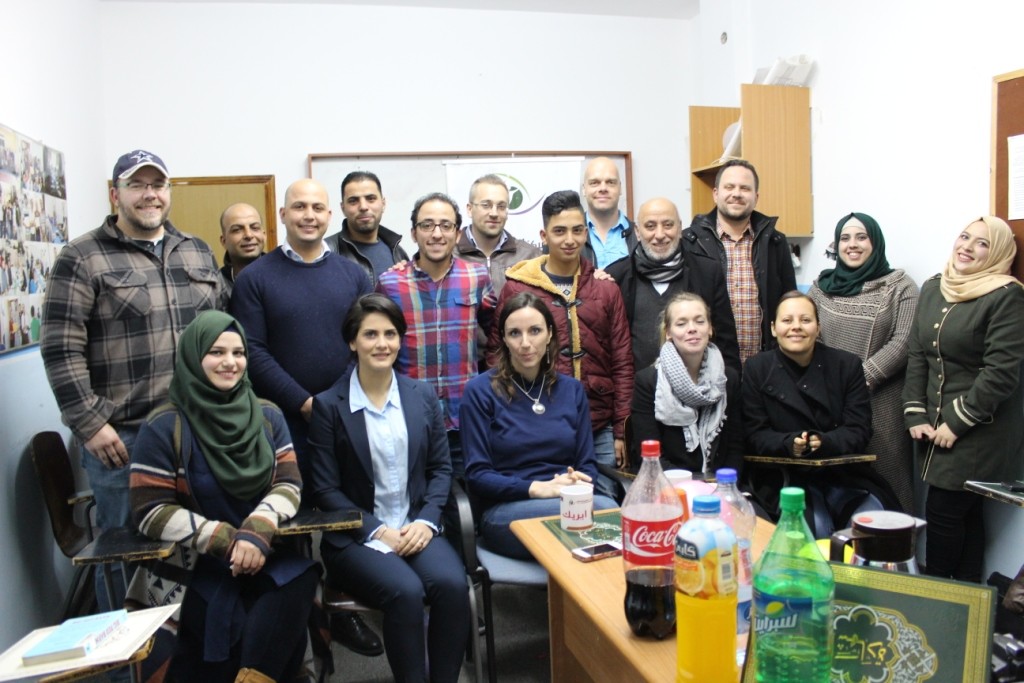 Centret tilbyder fleksible undervisningsprogrammer, alt lige fra en uge til tre måneders varighed.
"Frivillig i Palæstina" programmet er målrettet folk, der ikke har erfaring med at undervise engelsk som fremmedsprog. Vi modtager gerne folk fra alle lande og med alle faglige og studiemæssige baggrunde. Derudover behøver du ikke have en universitetsgrad for at komme og arbejde hos os.
Der er så mange muligheder for folk med forskellige baggrunde og lande for at komme og gøre en afgørende forskel i Palæstina. Som frivillig kan du spille en vigtig rolle i at styrke det palæstinensiske civilsamfund og bygge stærke bånd og forståelse mellem Palæstina og dit hjemland.
De frivillige hos os deltager i mange aktiviteter, der har med undervisning, kultur og samfund at gøre, i løbet af deres program her. Herudover arrangerer The Excellence Center ture til den gamle bydel i Hebron, hvor vi besøger familier og lokale virksomheder.
Programmets hovedpunkter:
at bo i Palæstina og besøge den gamle bydel, religiøse steder og flygtningelejre i Hebron. Desuden vil du blive involveret i mange undervisningsaktiviteter, kulturaktiviteter og samfundsaktiviteter med palæstinensiske skoleelever og universitetsstuderende foruden lokalbefolkningen.
at besøge historiske steder og byer, blandt andre: Jerusalem, Jericho, Ramallah, Nablus og Bethlehem.
at lære talt arabisk ved at tale med folk, der har det som modersmål, og med mulighed for at tale med de lokale dagligt på arabisk.
at få en dybdegående viden om, hvordan den israelske besættelse påvirker det palæstinensiske folk.
at besøge palæstinensiske universiteter, lokale institutioner og organisationer, som har specialiseret sig i kultur og uddannelse.
at opleve palæstinensisk madlavning og deltage i kulturnætter.