Favorite Site Visits the volunteers took in Palestine:  We at the Excellence Center greatly enjoy taking our international volunteers to see the sights around Hebron and Palestine at large. It is a great way for our international volunteers to experience Palestine first hand by those who know it as home. The experience is also always a bonding experience for the volunteers themselves as well as with the Excellence Center and staff. We spoke with our international volunteers about some of the visits we have taken over the last three months and this is what they had to say.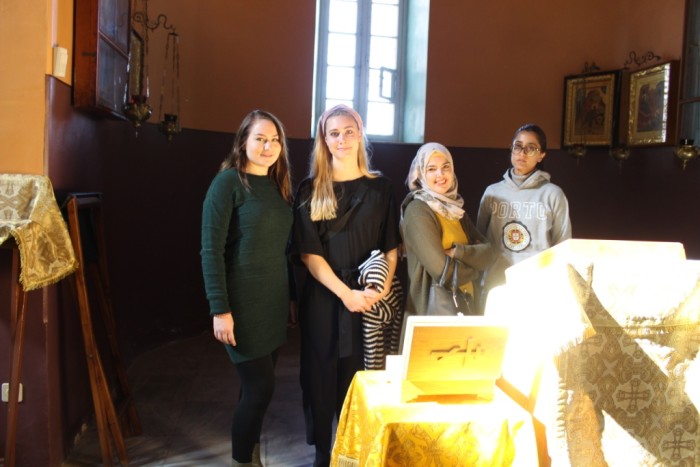 One of the most memorable trips in Palestine, we took was to Jericho and the Dead Sea. Two of our staff, Osama the director of the Excellence Center and Abu Muhanned accompanied five of our international volunteers on this trip. Paulina of Finland who was bringing her expertise in general health and health care to our center and participating in our "Intern and Learn Arabic" program remarked to us, "This was definitely my favorite trip thus far of my time in Palestine, Jericho though not very far from Hebron feels so different, even the weather was so much warmer when we were in Hebron I did not think I could go into the Dead Sea because of the temperature but when we arrived in Jericho there was no problem!" Anna who comes from the United States and participates in our "Teach English and Learn Arabic" program tells us of her favorite parts of the trip, "I really loved when we all got together and barbequed Palestinian style on the beach, we had so much fun. Also swimming in the Dead Sea was such an amazing experience, you couldn't sink if you tried. I had heard so much about what it is like to swim in it but there is nothing that compared to the actual experience."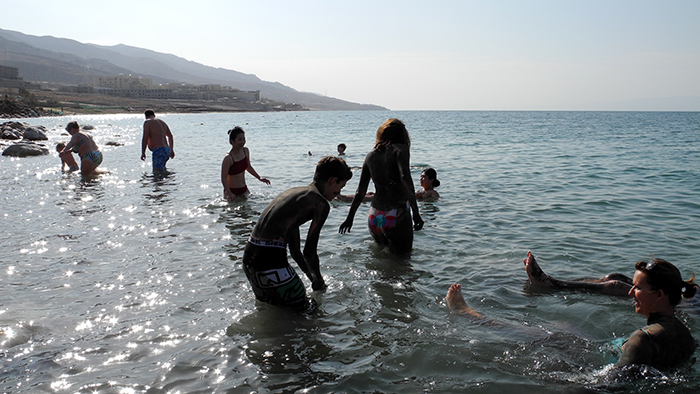 On another occasion, our international volunteers were treated to get a first-hand look at local artisans in Hebron. Hebron is known for its glass making and ceramics. People come from all over to buy these goods from Hebron so our volunteers were quite excited for this afternoon trip around the city. One volunteer from Belgium who participates in our "Teach English and Learn Arabic" program told us, "this was one of my favorite site visits the Excellence Center took us on, we got to just walk up into their workshop watching them blow glass from mere feet away, it is so beautiful that you cannot take your eyes off it." Then our volunteers made their way to the back of the workshop and witnessed artisans sculpting ceramics and then others hand painting them, one volunteer told us, "you see these works all over the city being sold and we got to sit there watching them being hand painted, then right attached to the workshops was a store with all of these beautiful finished ceramics and glass works.' Many of our volunteers capitalized on this opportunity and bought gifts for loved ones at home.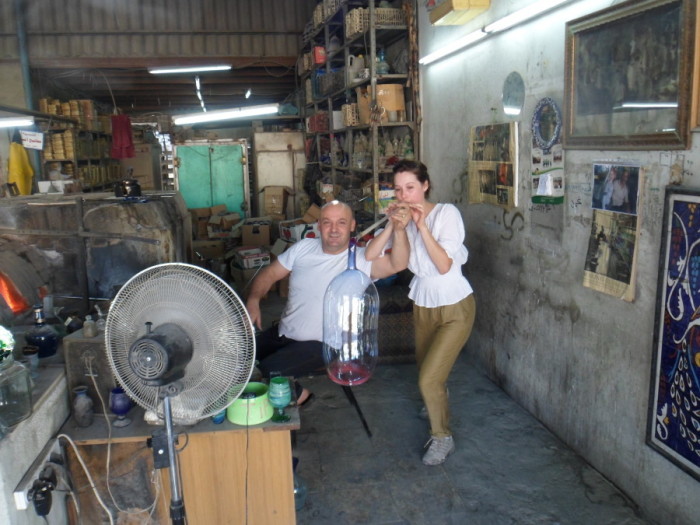 Maneesha from the United States who brought her expertise in software engineering to our local universities told us that her favorite day trip was visiting the old city and specifically the Ibramimi Mosque. "I had heard so much about the mosque from everyone here, my host family, local friends etc. so I was very excited to get to visit this place with such an amazing history," she continues, "I had never been in a mosque before so this was all new to me. The architecture inside and the paintwork was unbelievably beautiful and I really felt a sense of peace and calm inside the building."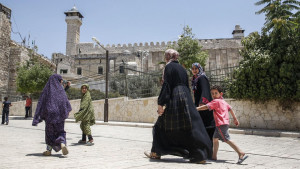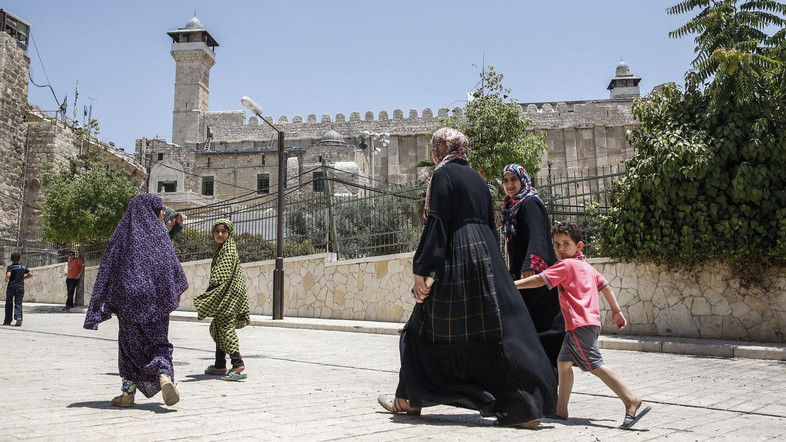 We at the Excellence Center really enjoy these trips we take with our volunteers in Palestine. With the waves of volunteers who come and go we always try to make sure they get to experience several if not all of these day trips. We also make trips to Bethlehem and other local artisans like leather workers.