Caelan is in his second year at the University of Houston and is studying Chemistry with a Medical career in his sights, Inshallah!
Caelan's academic background is a bit different from many other Volunteers' who come to the Center as his career and educational background does not correlate to the more common political science/history student (not to say that every volunteer is a student). Since the first night Caelan arrived he has 'wowed' everyone at the Center every step of the way. During his stay in Palestine, he picked up the Arabic language very quickly competently and we hope he continues his studies in America. the Excellence Center staff conducted an interview with our amazing volunteer about his experience thus far: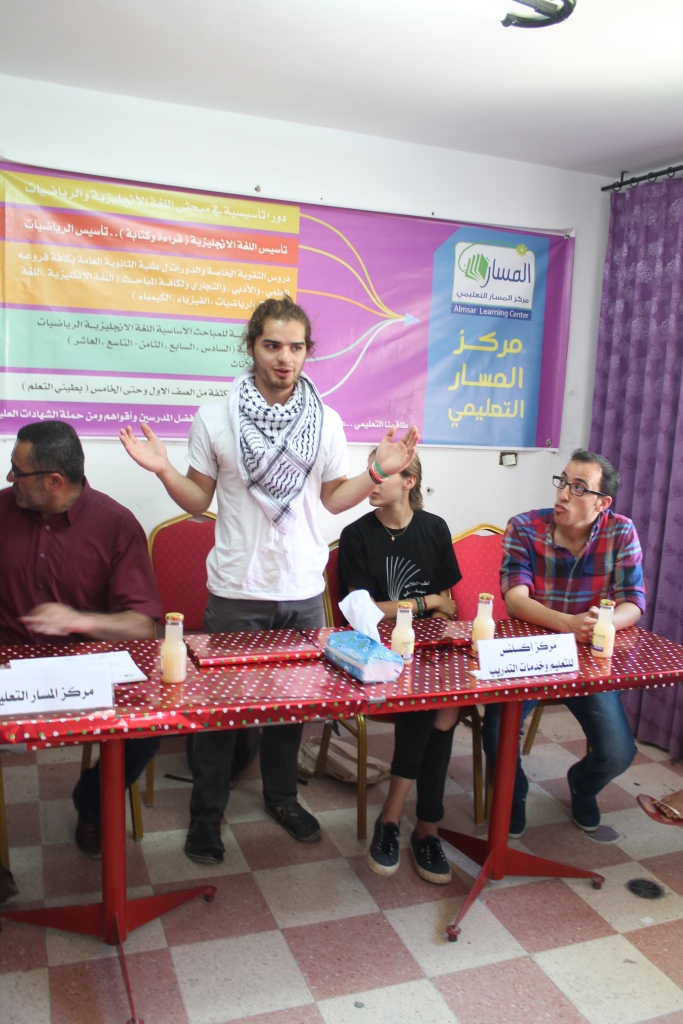 Marwa (The Excellence Center Coordinator): "Caelan, what did you learn from your experience in Palestine?"

Caelan: "Whilst on this enlightening journey in Palestine, amongst the masses of friendly and inviting families, delicious traditional dishes, and breathtaking sights, I have added so many life lessons under my belt. Prior to coming to the center, I had little knowledge of the political situation in the region, but through the trips provided by the Center and meetings with local Palestinians, I have developed a priceless insight into the Palestinian way of life, which is just full of culture and tradition that is very hard to find back in my home country."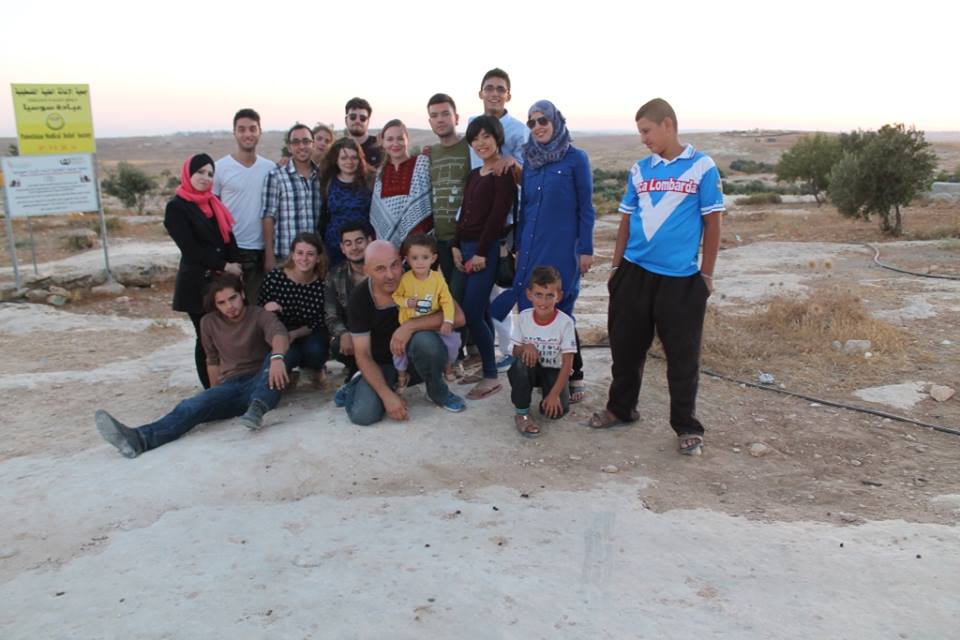 Marwa: "What are your best memories in Hebron?"

Caelan: "Aside from visits to Jericho, Bethlehem, Jerusalem, Ramallah, and Nablus, all of which hold extremely important historical sites, which were life changing to see, the best memories have to be in the humble little apartment with my apartment buddies. We learned a lot from each other and shared many laughs with the host family. The specific memory that comes to mind is when my roommate slapped my arm in the middle of the night, asking me where he was, which became a laughing point for all of us in the apartment".
Marwa:
"Did you feel safe in Palestine?"

Caelan: "One thing my family and I were very worried about prior to this trip was whether or not the country would be a safe place to live for two months. Unfortunately, western media does a very good job demonizing the region, which I am happy to say that nothing has been farther than the truth. Being an international, male volunteer, I was met with the utmost kindness from the Israeli soldiers in the occupied territory and the Palestinians alike. The rest of the volunteers at the Center provide a great safety net and feeling of comfort with a tight knit family vibe. We are all in this together and any issue we have we can confide in our friends here, as well as the Center of course, for less personal topics."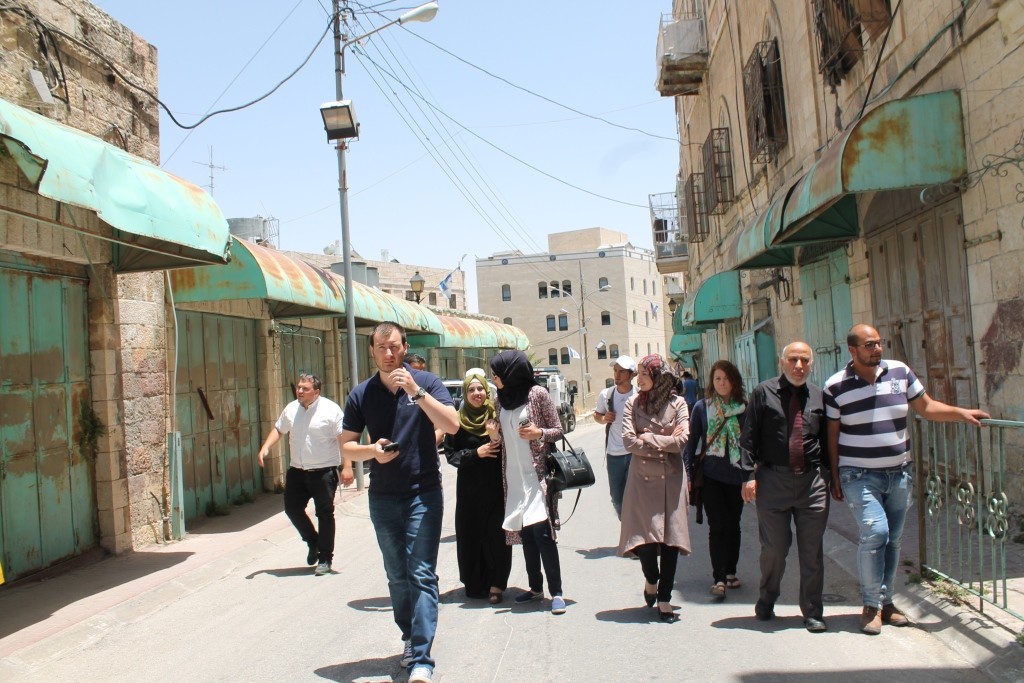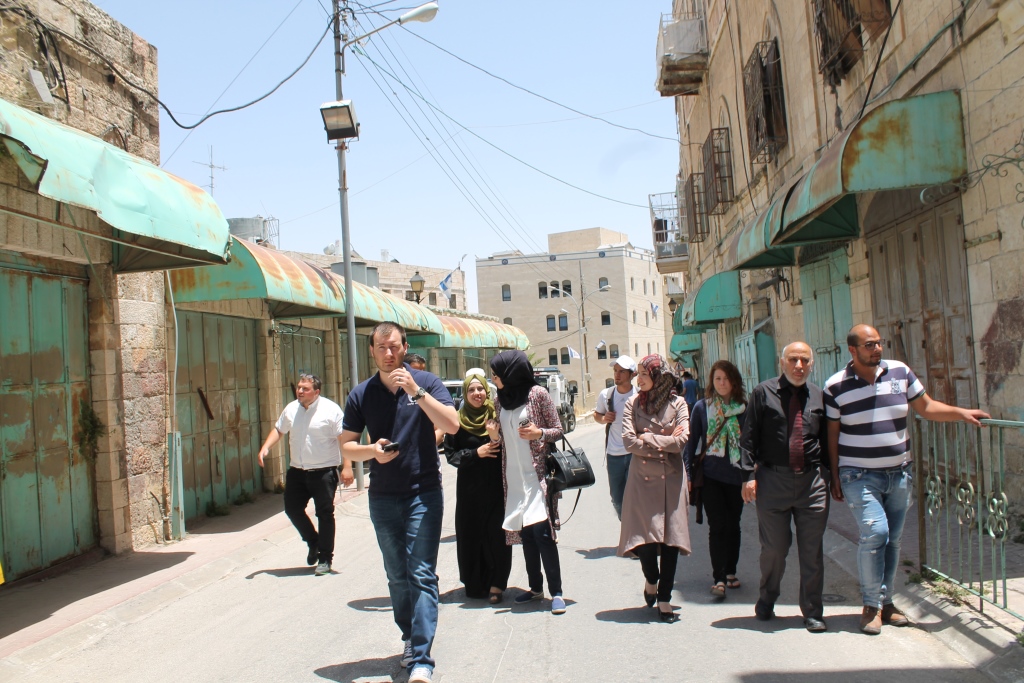 Marwa: "What is one thing you would tell future volunteers about Palestine and the Center?"
Caelan: The Center does a great job immersing you in the culture by providing traditional meals and speaking Arabic daily, but nonetheless the experience really is what you make of it. As it is everywhere, nothing is going to be spoon fed to you, and in terms of the Arabic lessons provided by the Center, if taken advantage of, can be monumental in developing your fluency. Also, to get the full experience, I recommend that you utilize the opportunity to speak and practice your Arabic with the locals, which is obviously an opportunity that is seldom found in many Western cities. If you are a girl, a very important thing to keep in mind before coming is that the culture in Palestine definitely affects your treatment here. The sole issue that you will have to battle, despite the Center's efforts of hospitality, is the harassment by some local boys, who especially here in Hebron, rarely see non­Palestinian women. So a good tip is to carefully watch who you talk to, and do not freely hand out your contact and social media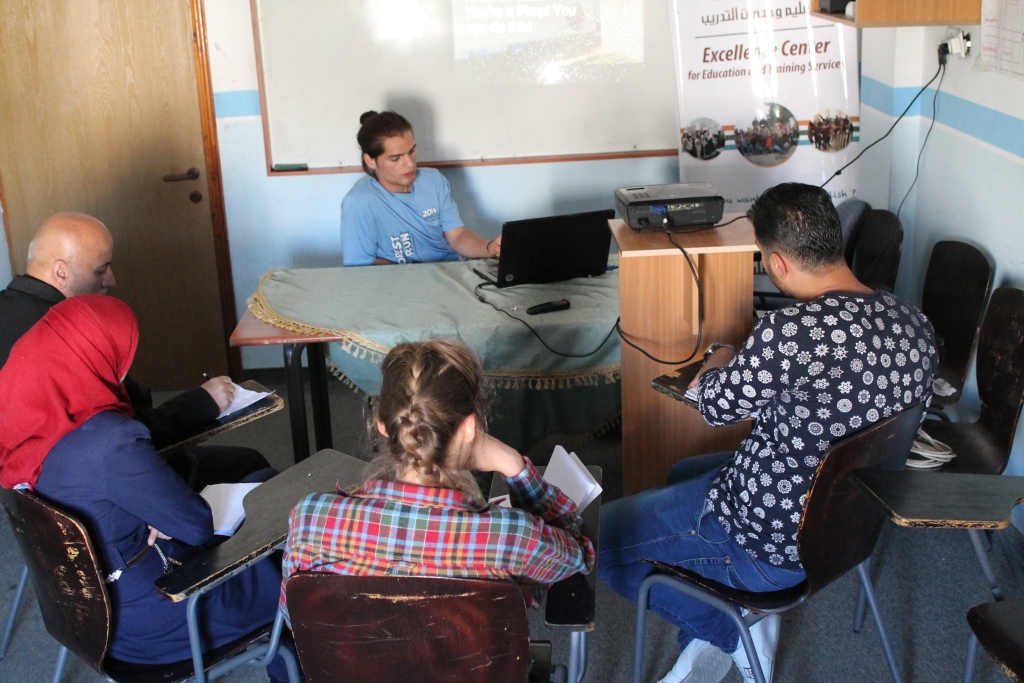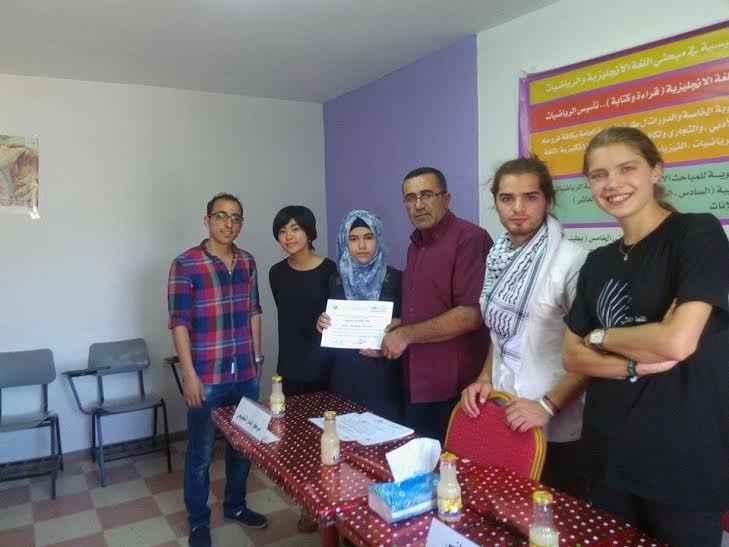 information."