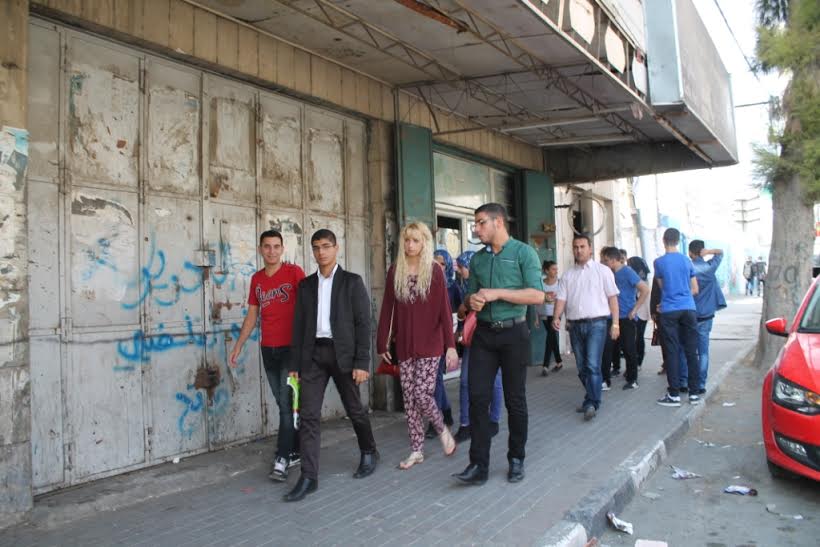 The Excellence Center had the opportunity to take interns and students on a class trip to the old city of Hebron. The trip gave students a chance to discuss openly with the English speaking interns about different aspects of the city.
The international interns at the Excellence Center,  Runa and Nicole explored the ancient markets where vendors sold jewelry, sweets, and spices amongst other things. Students enthusiastically explained in English important historical attributes to different buildings as well as pointed out treats they thought were particularly delicious. The class additionally had the opportunity to visit the Ibrahimi Mosque, also known as the Cave of the Patriarchs
A number of those significant people have tombs on display within the breathtaking Mosque. After this the students and staff sat down to discuss the day on a bright terrace surrounded by the ancient city. Here there was much open debate and banter about things such as religion and politics. The trip was successful in creating a positive educational environment for students to feel comfortable speaking English.