The Excellence Center offers international volunteers the opportunity to live with a Palestinian host family for the duration of their stay in Hebron. It is an unforgettable and unique experience that allows you to discover Palestinian culture, traditions, customs and daily life. Moreover, it is a fantastic experience due to the incredible, often overwheming generosity and hospitality of the families.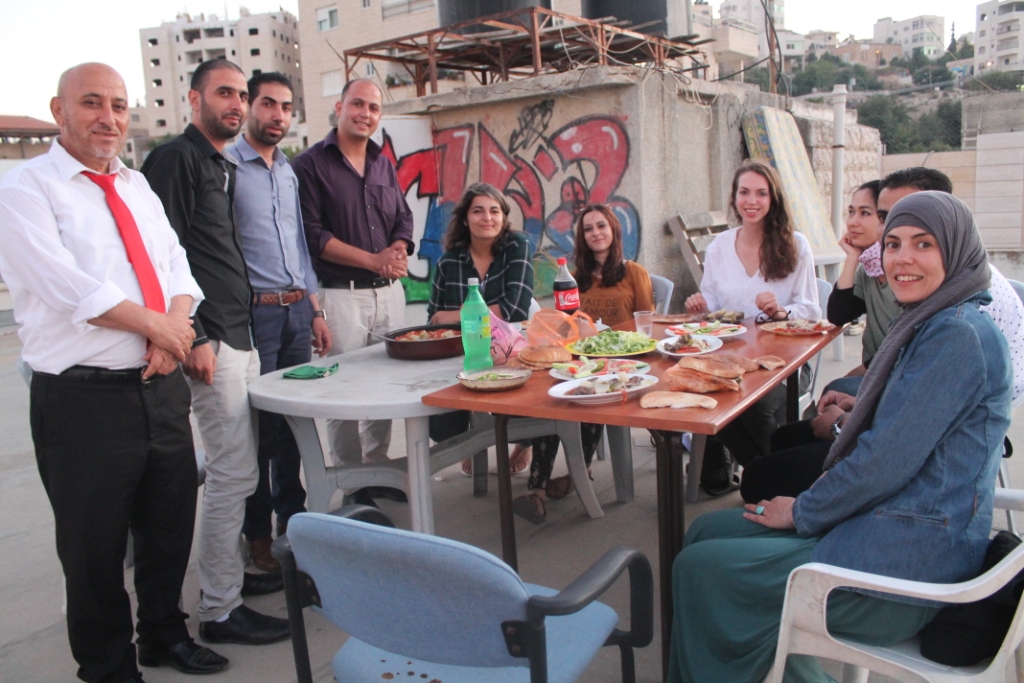 The main thing that would characterize a Palestinian family is the way both parents and children welcome the international volunteers into their home. They immediately make you feel at home with big smiles and words of welcome. You are considered one of their children straight away. "When I arrived in Hebron and was introduced to my new family, I could see on their faces that it was an honour for them to host me. Both parents and their two sons, Laith and Moisa (15 and 16 years old) made me feel instantly at home". Maud Jovet from France commented: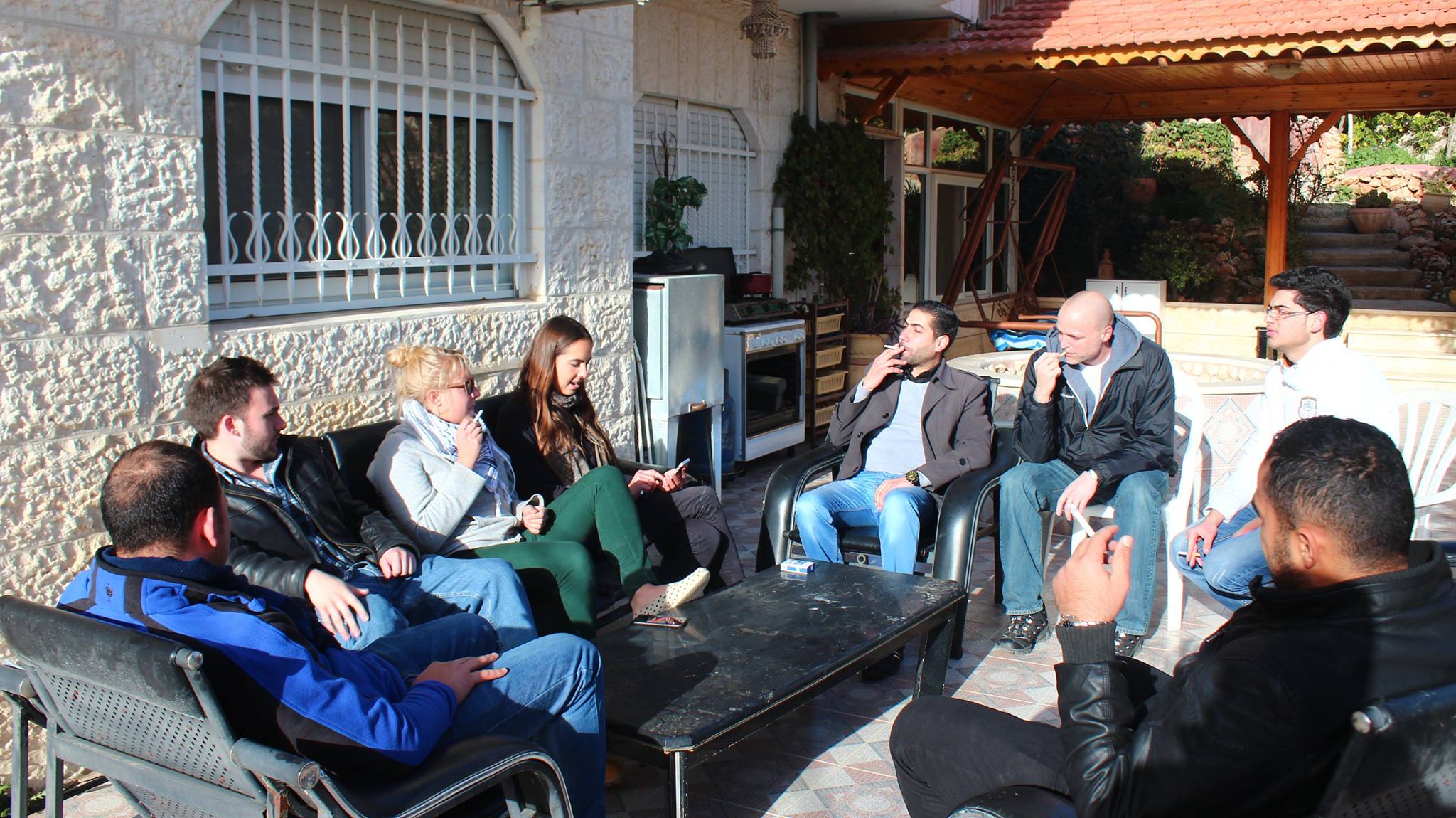 "I also was immediately  involved in their daily life; I never felt that I was disturbing them, and their generosity was unbounded, as they kept telling me how happy they are to have me in their home. The youngest son was only too willing to show me how to use the public transportation to the Excellence Centre, whilst the eldest son acts as the family translator. My host mother has taught me how to make a number of traditional Palestinian dishes and my host father insisted on buying me new clothes, just as he does for his sons for the celebration of Eid". Maud Jovet from France said: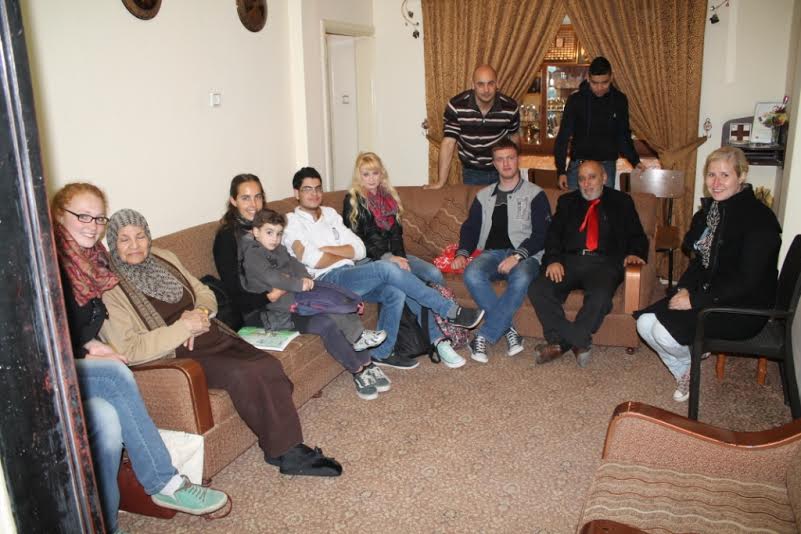 Being welcomed into a local family is the best way to completely immerse oneself in the culture, customs, traditions and language of the Palestinian people. You get a unique insight into the daily life within the family; which helps to improve your understanding of issues such as the role of religion and their approach to gender. Moreover you get the chance to enjoy delicious home-cooked traditional meals which are shared by the entire family.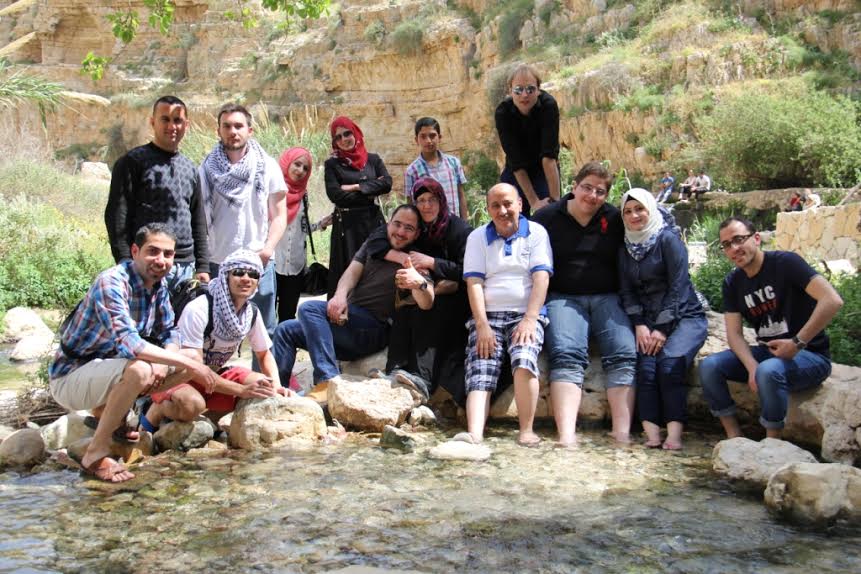 Finally, staying with a Palestinian family allows you to feel protected and safe in a very different country and culture than that which you are used to. This helps you to adapt and know how to ensure your own safety; they take the time to show you around, explain how to get about in the city and, most importantly, point out the best places in downtown Hebron to eat knafeh and falafel!