Palestinian Students Study Abroad
|
Palestinian Students Study Abroad: Why do you want to learn English? If you ask this to the Palestinian students at the Excellence Center, the answer will often be: to study abroad. Many Palestinian students take their education very seriously and realize that one of the best way to expand their horizons is to study overseas. While international travel is often very challenging for Palestinians, there are nevertheless many Palestinian students who attend universities and programs overseas.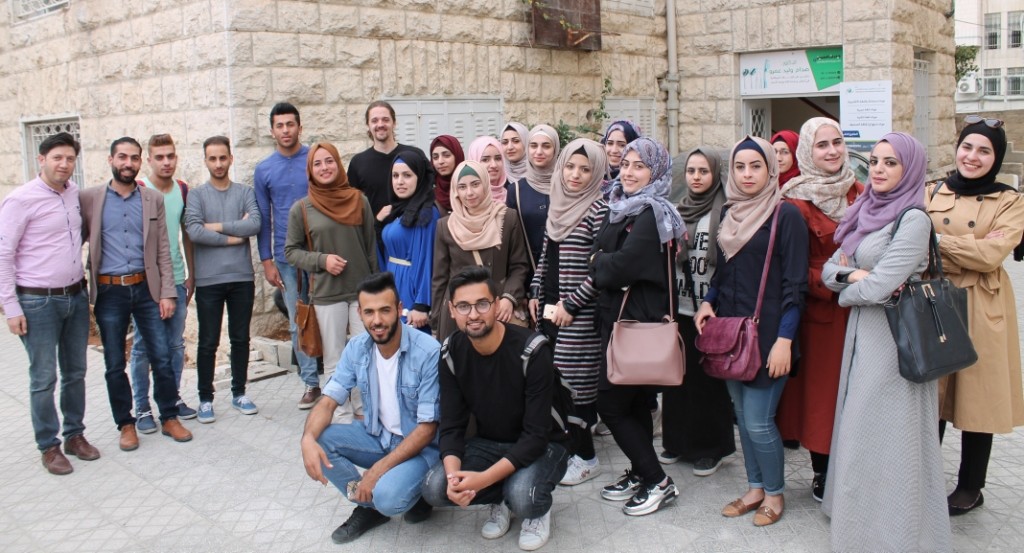 For Palestinians living in the Gaza Strip international travel can be next to impossible. With Israeli forces heavily regulating all entry to and exit from the strip, Palestinians often end up waiting years for permission to leave Gaza. In August of 2017 however, the White House hosted a reception for Palestinian high school students from Gaza studying in the United States as part of the YES program. The YES program provides a full scholarship for one academic year of secondary school study for students from majority-Muslim countries, in order to promote an inter-cultural dialogue between the United States and the Muslim World.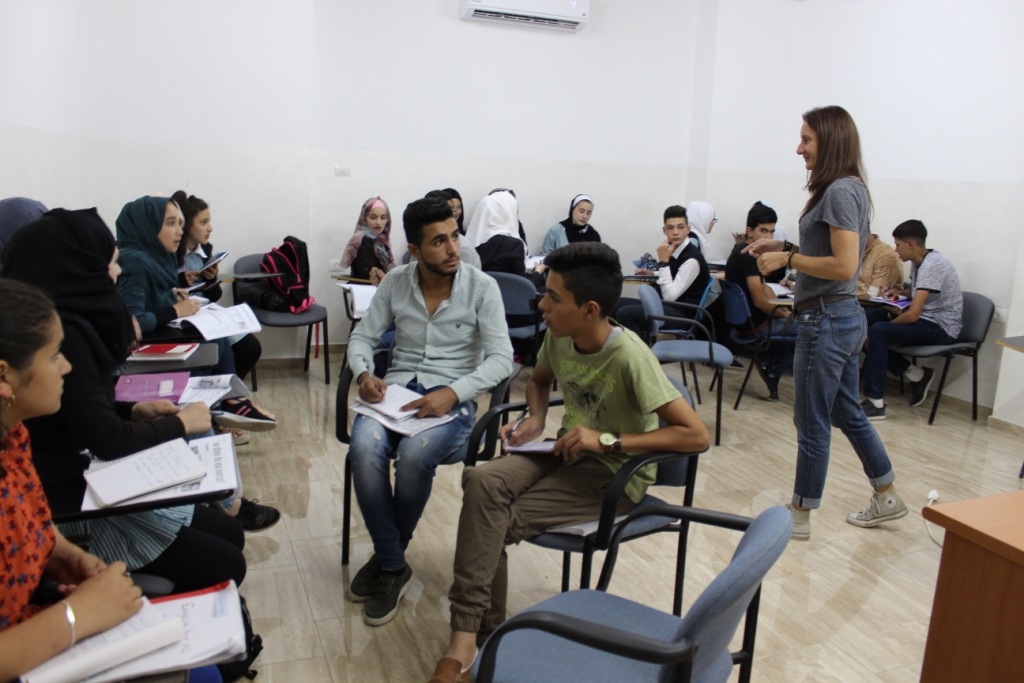 The YES program isn't the only way Palestinian students are able to study in the United States however. AMIDEAST is an American NGO which promotes understanding and cooperation between Americans and the peoples of the Middle East. The group offers several scholarships for Palestinian students hoping to study in the United States. The American Palestinian Local University Scholarships (A-PLUS) offers promising Palestinian high school students full scholarships to pursue an undergraduate education in the United States. The Hope Fund provides the same to Palestinian refugees living below the poverty line. Finally, the Abraham Lincoln Incentive Grants Program, sponsored by the U.S. State Depar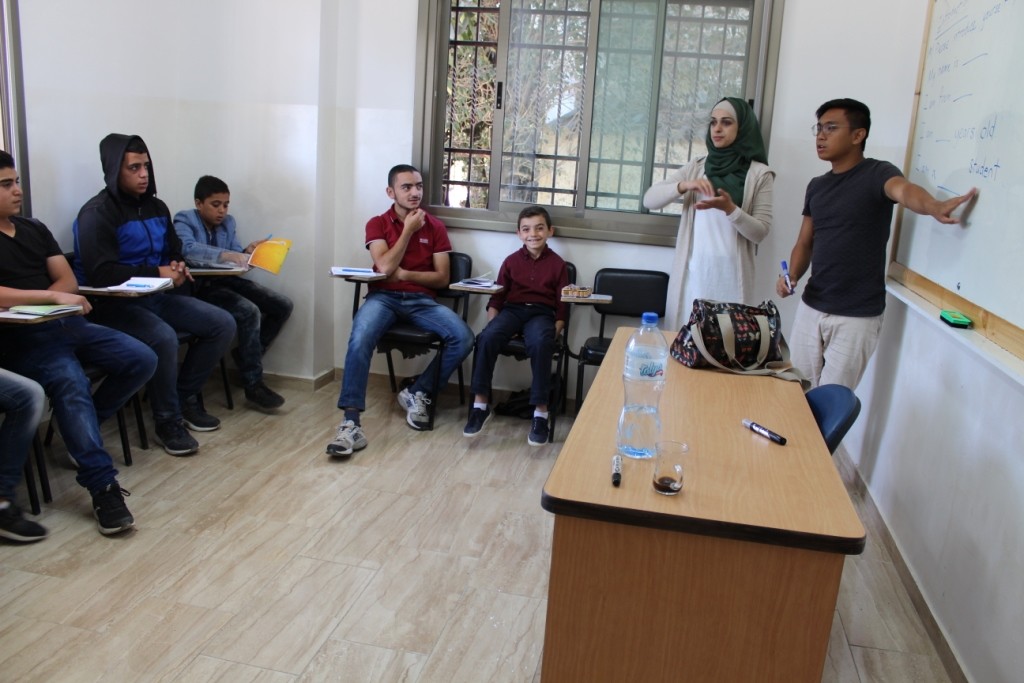 tment, provides Palestinian high school students with grants to cover application fees and pre-college admission tests.
The United States is not the only option available to Palestinian students however. The Hani Qaddumi Scholarship Foundation provides Palestinian students living in Palestine or Lebanon scholarships to pursue post-graduate studies in the United Kingdom, Canada, or the U.S. The Dutch Ministry of Foreign Affairs offers grants to residents of ten Arab countries to enroll in short 2-12 week courses at Dutch institutions through the MENA Scholarship Programme (MSP). Finally, the Open Society Institute's Palestinian Rule of Law Project supports the training of 40-60 Palestinian students at highly ranked Hungarian and American law schools.  
Unfortunately, some of the best universities in the Middle East are largely closed to Palestinians. Despite the short distance, few Palestinians are able to receive permission from Israeli authorities to travel to and study at Israeli universities. Until recently several Arab countries offered unique opportunities for Palestinian students. Iraq, under Saddam Hussein, offered subsidized education to Palestinians, as well as affordable housing. Similar opportunities were afforded to Palestinians in Syria under Bashar al-Assad's regime. Unfortunately for these students, current crises in Iraq and Syria have prevented Palestinians from traveling to these countries for study.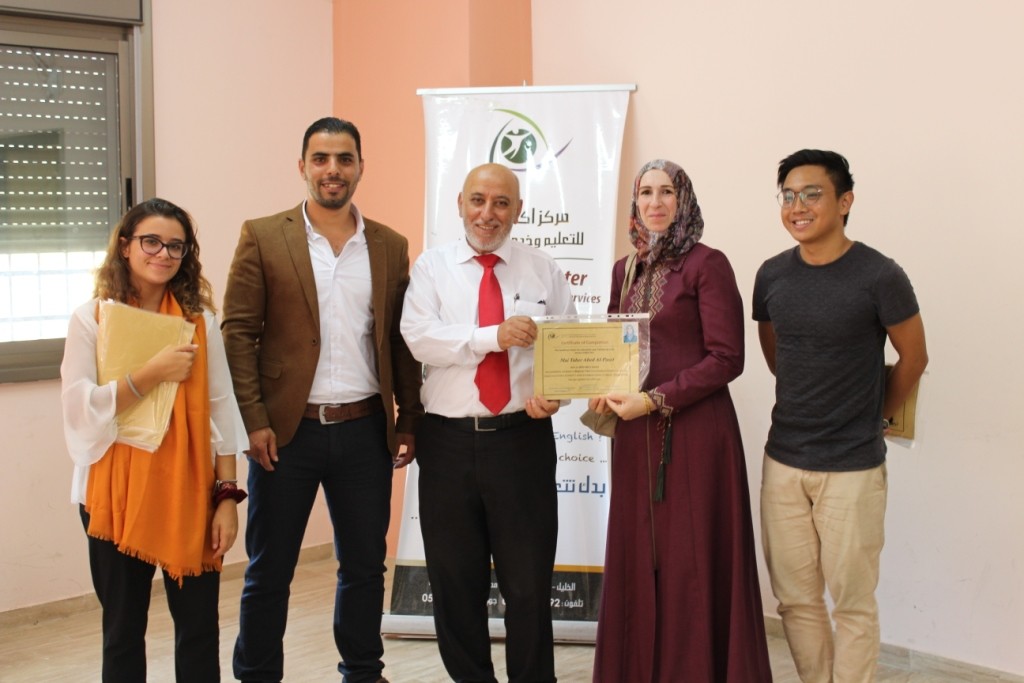 Just like Western students believe studying abroad leaves them with a broader perspective and more informed opinions, Palestinians believe overseas education is key for their personal and academic development. Luckily for them, and with a little English training from the Excellence Center, studying abroad is very possible for Palestinian students.