Yummy Food at the Excellence Center
|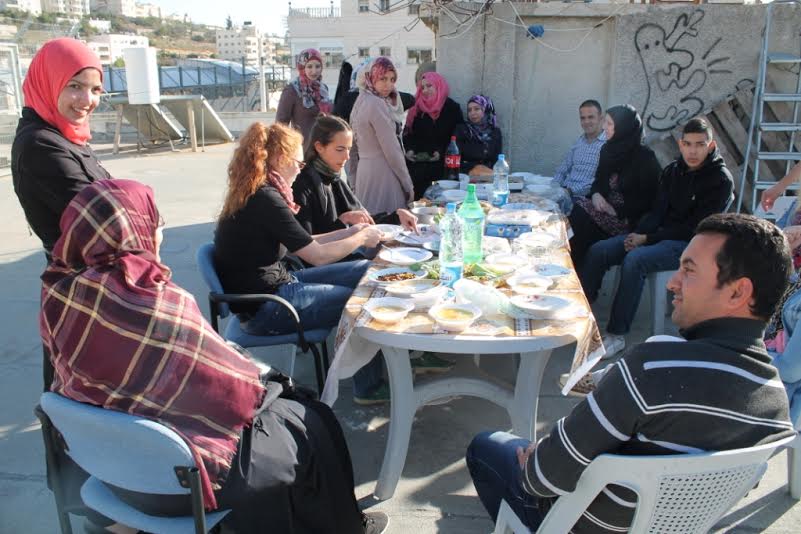 Today, the Excellence Center organised a food activity for its teachers, Teach English and Speak Arabic in Palestine interns, Volunteer in Palestine program participants and Study Arabic in Palestine students.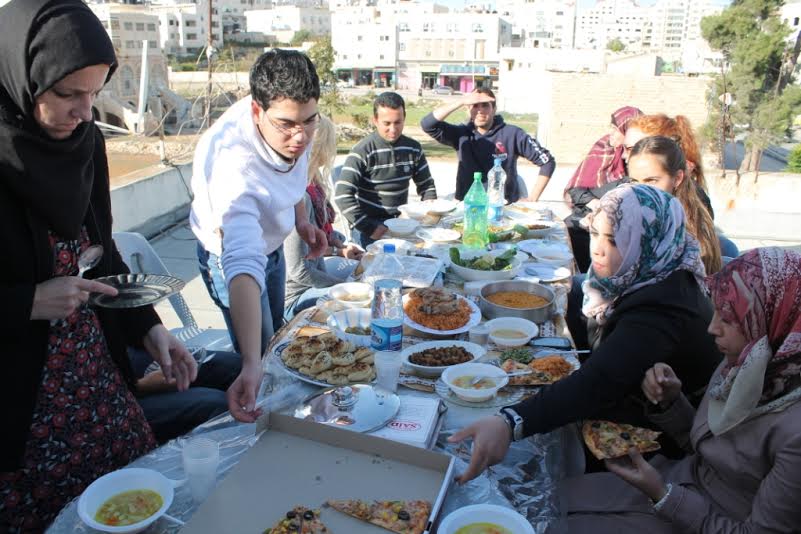 Each participant cooked a dish from his or her home and brought it to share with other participants.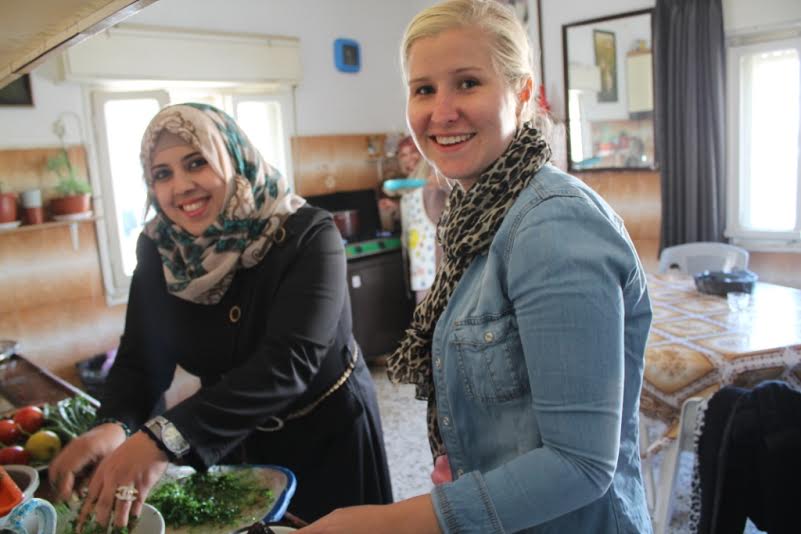 The table was full of homemade Palestinian food and some international dishes from the USA, Canada, Australia and the Netherlands.
Marwa Shantir, the Excellence Center's Coordinator, thanked everyone for bringing the food. She also promised to organize social activities for the Excellence Center's team in the near future.
Mr. Bassam Kawazbah, a Palestinian English teacher at the Excellence Center was happy to share his homemade food with his Palestinian and international colleagues.