On Monday the 5th and Tuesday the 6th of September, the Excellence Centre organized a workshop on academic writing in English and translation at the University of Hebron.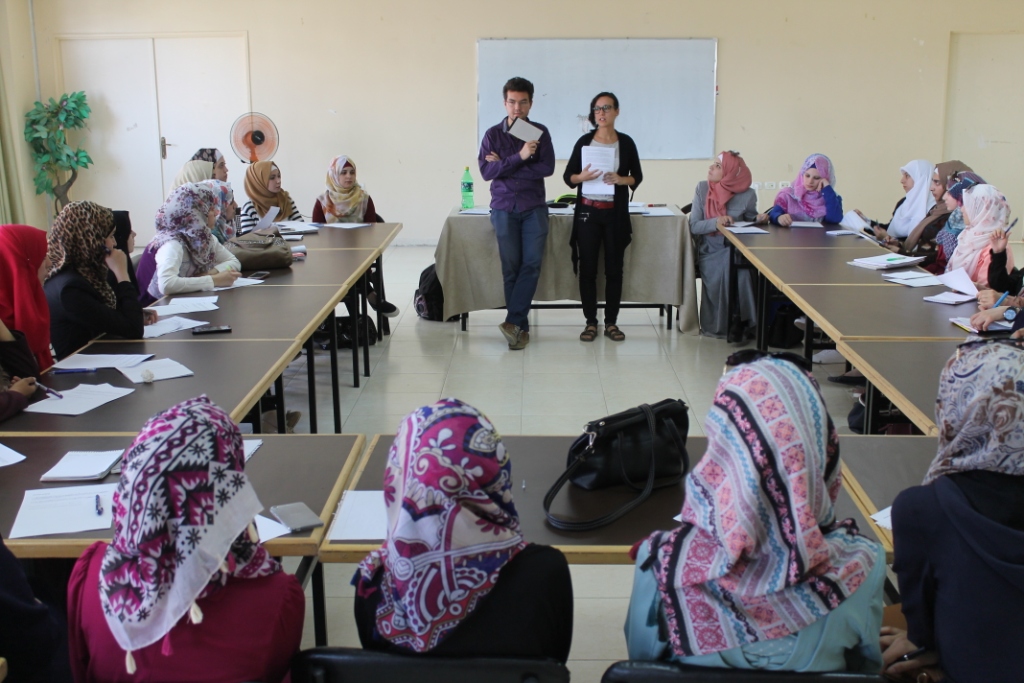 Matti from Finland and Elena from Italy, two volunteers at the Excellence Centre, organized a mix of activities for the students to practice the skills they had learned at Uni.
On they first day, they had to write a short essay about the procedures Palestinian students have to go through when they want to study abroad. Another exercise was recognizing the features of academic writing in a specific passage. Finally, they practised writing emails in a formal style.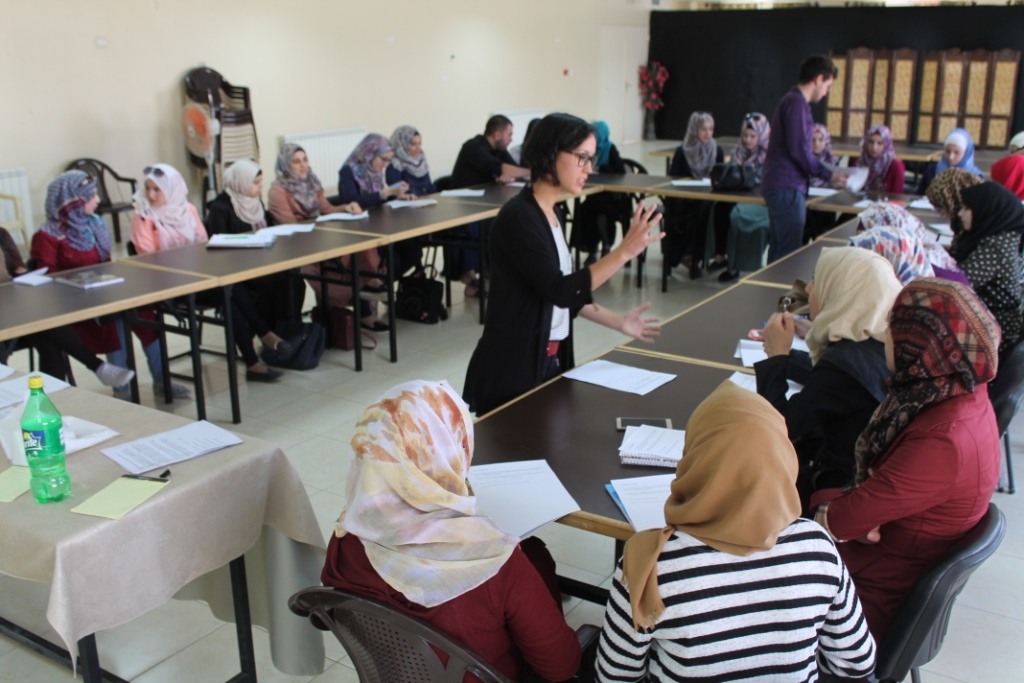 On Tuesday, they moved to the computer room, where Matti gave them some useful tips to practice their translation skills, like analysing multilingual web-sites (the Arabic and English versions) and using on-line dictionaries simultaneously. The students were given the chance to practice with a translation, in a very stimulating way: they were given a text to translate, some of them had the English version and some of them the Arabic one. When they finished their translations, they could compare their work with the other group and have a discussion about the different choice of words and styles they used.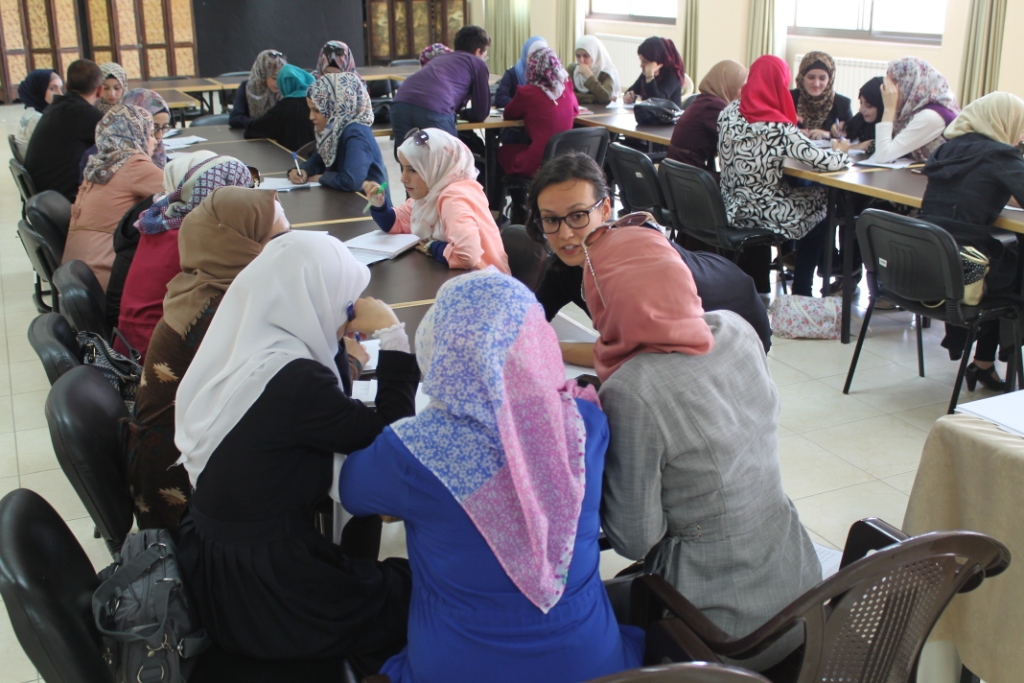 Both the students and the teachers had a great time, and learned from one another thanks to the friendly, relaxed and stimulating environment they experienced in class.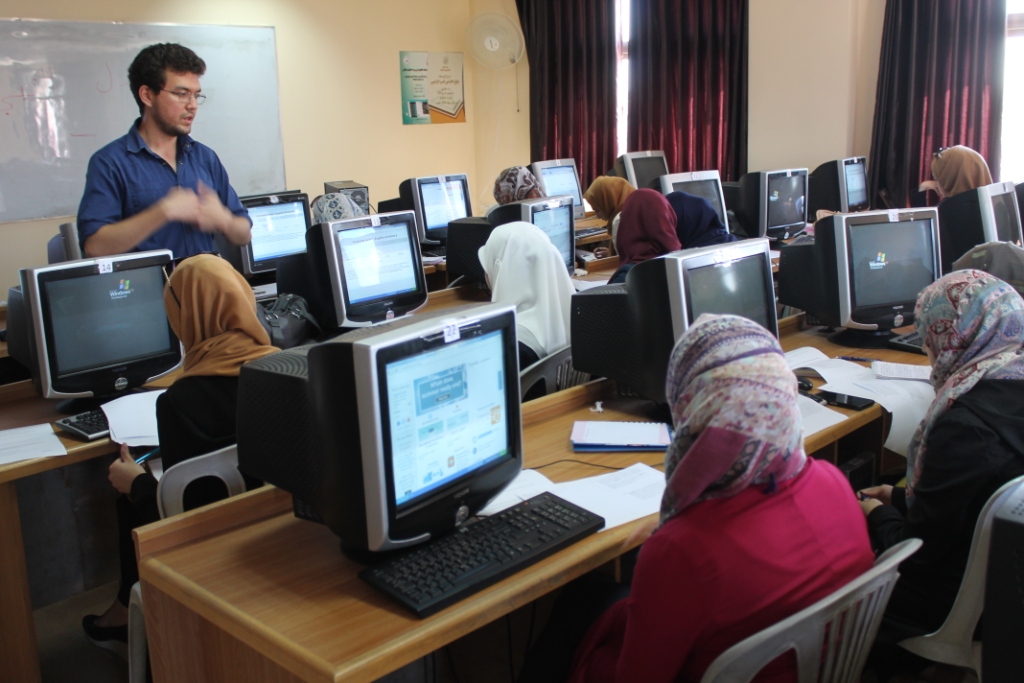 The students were extremely interested in these topics and satisfied with the work done. It is not surprising that the volunteers form Excellence centre were asked to come back soon with a new workshop!