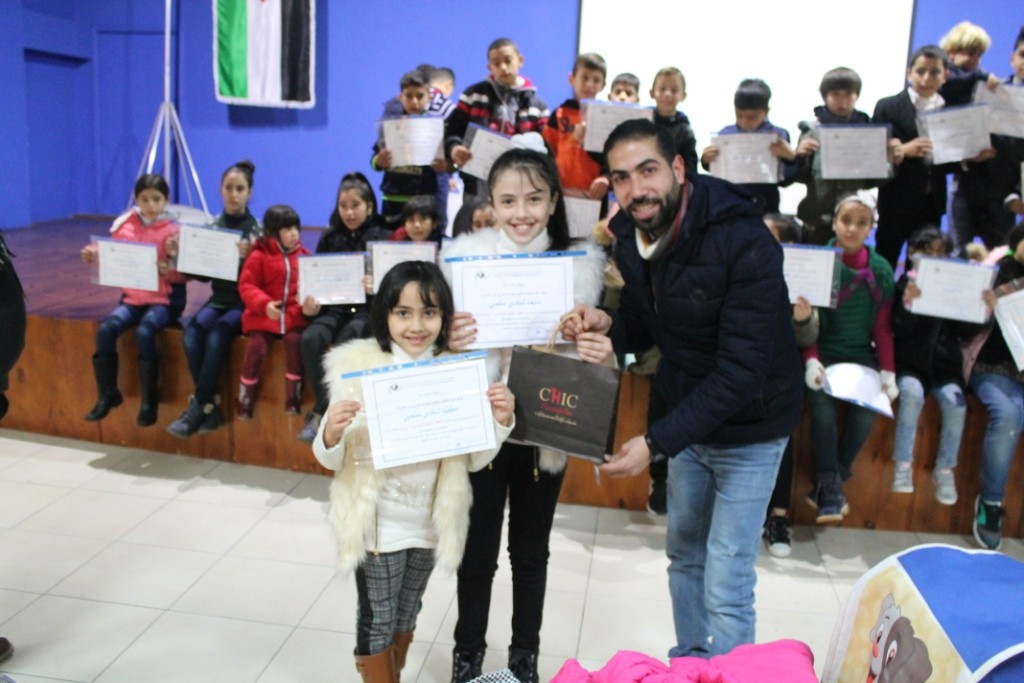 This week at the Excellence Center our winter holiday camp closed. The camp ran for two weeks during the holiday break when the students did not have school. Our eager students came six days a week for three hours, from 9:30am-12:30pm. There was a lot of interest in this winter camp and we had twenty-seven children participating. The students began the day with an hour and a half lesson in Arabic, then they had a half hour break, followed by one hour of English class.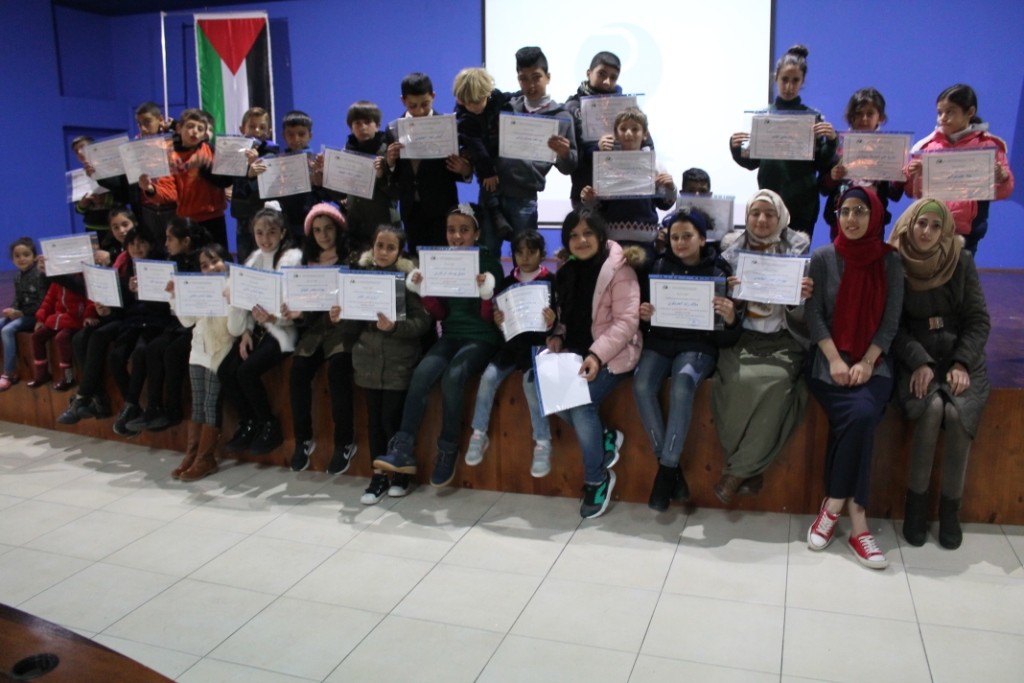 In winter camp in Hebron, Palestine our students would begin a subject in the morning in their classes spoken in Arabic then when it was time for English class time the teacher would keep with the same theme and instruct a similar class in English. We at the Excellence Center have found this order and dynamic of themed Arabic to English to be very effective and allows the students to grasp even more when learning in English.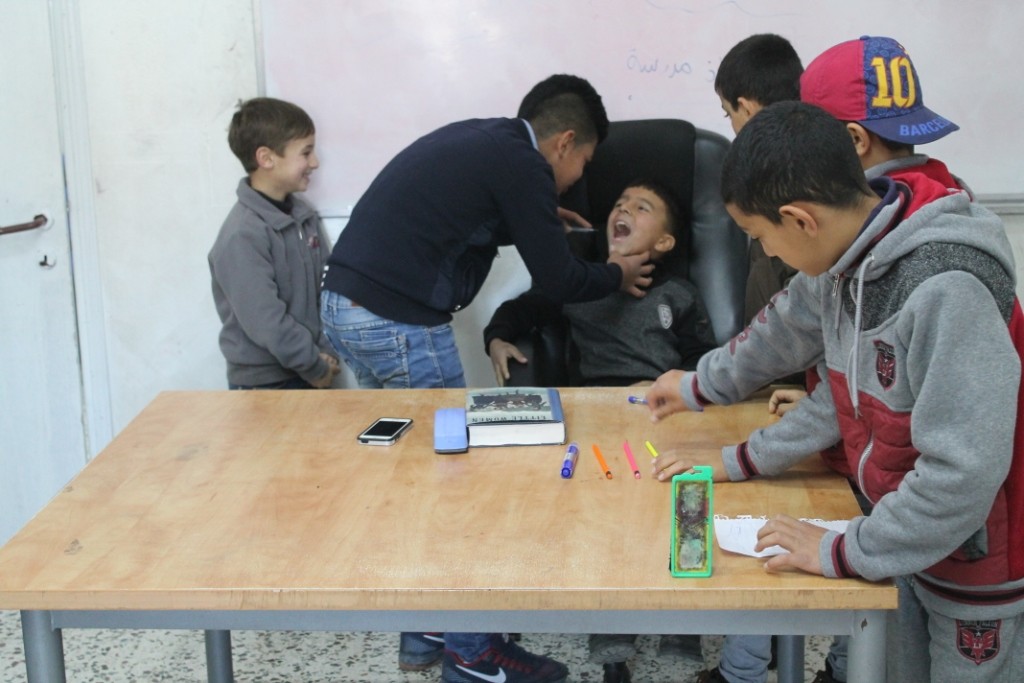 Subjects such as hobbies, jobs, what the students hope for their future, healthy eating, family, exercise and parts of the body were covered. We at the Excellence Center not only want to teach a subject or instruct in the English language, we aim for these students to learn life skills and positivity from all of their classes. We want them to get excited for their future and to learn to think of themselves as someone who is bright and capable of accomplishing great things. It is truly amazing to witness all of these children here with such vigor, interest and excitement for learning. Classes are lively with students raising their hands to answer questions with such enthusiasm, all hoping it is them who will be called on.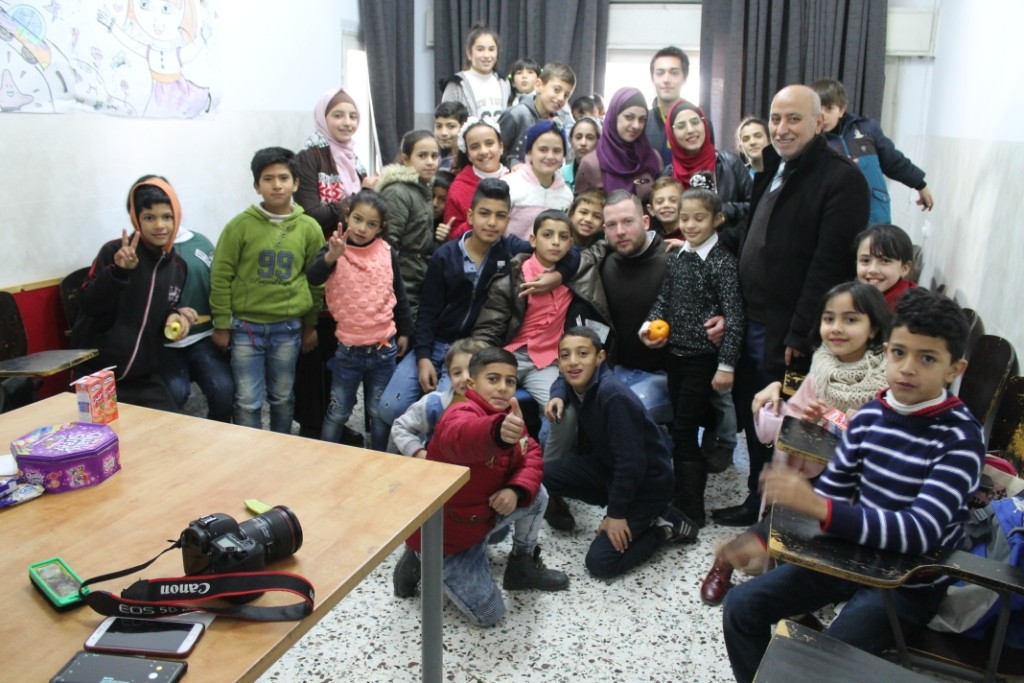 The main two teachers for this winter camp n Hebron, Palestine  were Safa and Osama. Osama is the director here at the Excellence Center and he also coordinates community outreach and media for us. Safa is a Palestinian volunteer from university but is already clearly a very gifted teacher. The students love both Safa and Osama very much. The teachers integrate games, media, role play and songs into their lessons and they thus keep the students attention while educating them the whole time.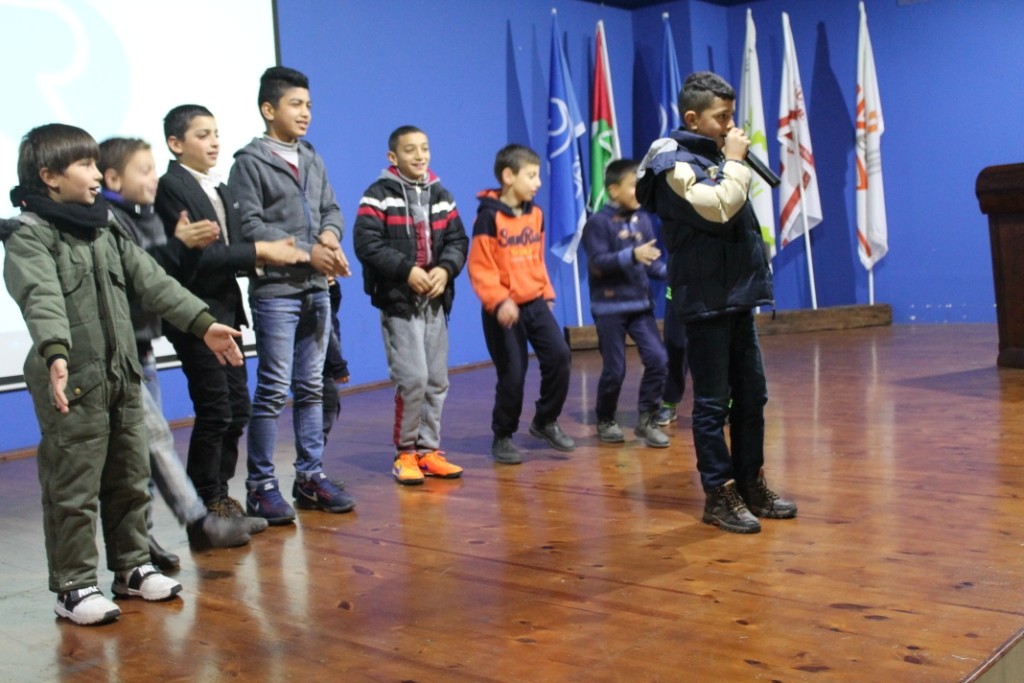 We got great feedback from all who were involved: students, their families, teachers and volunteers (both local Palestinian and international.) We feel we achieved our goal of teaching the students important life skills that will benefit them in all aspects of life as prepare them interact with and contribute to their communities. Skills such as these, along with knowledge of English will open doors for them in years to come and we are delighted to have had the chance to work with each and every one of our students who participated in our winter camp.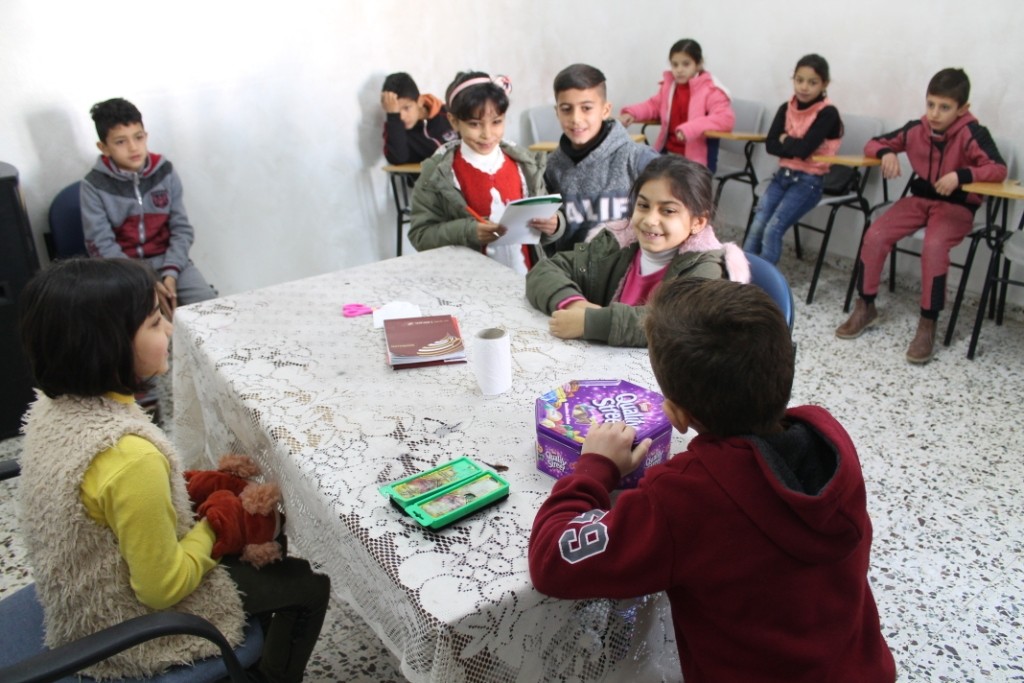 Our final day of winter camp in Hebron, Palestine was this past Thursday and both the students and teachers were sad to see it conclude. However after having one Saturday free we at the Excellence Center will once again resume our Saturday fun time cases. The structure of our Saturday classes and activities mirror those of the two week winter camp but occur just once a week on the weekend. Many students who participated in our Saturday fun time English activities took part in our winter camp and many of our winter camp students who were not here for our Saturday activities already, now plan to enroll after such a positive experience in winter camp in Hebron, Palestine.