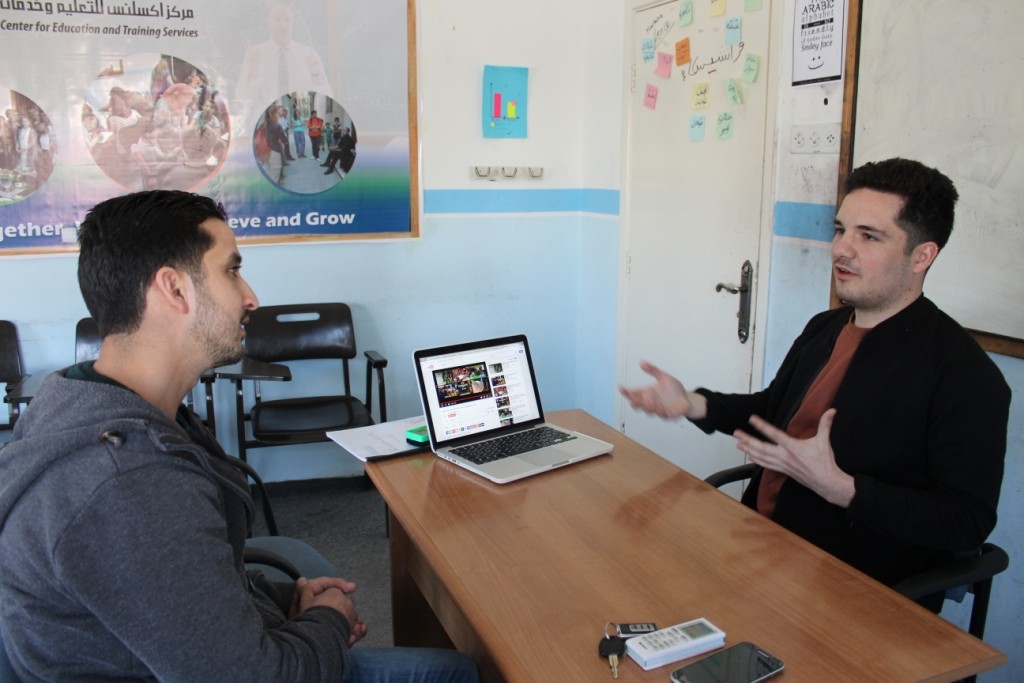 "Why am I going to Palestine? In a weeks time I'll board a flight at London Heathrow airport and begin my journey to Palestine. When I told my friends and family of my plan to visit the Excellence Centre I experienced a number of very different reactions. Some of them couldn't believe it, they poured out their thoughts and fears, listing reasons not to go and trying to persuade me to try a different adventure. Others were jealous. They were jealous they hadn't thought of it first, or jealous that they didn't have the time or freedom to visit a place with such a complex and rich cultural history. What was clear from this experience is that everyone seems to have different preconceptions about what Palestine is like. In my case, I'm going to find out for myself.
Of course, this wouldn't be possible if I came to Palestine for a few days on holiday. So, with the help of the Excellence Centre I'll be staying with a local family for a few months instead. By choosing to experience Palestine in this way I hope to gain a real understanding of local life, and experience it's culture in a way that not many people can say they have.
During my visit to Palestine I'll be participating not only in an exchange of cultures, but an exchange of languages too. In the winter months I studied for an English teaching qualification in Cairo, Egypt. I'm looking forward to trying teaching again. Although getting up in front of a class is something that I find challenging, as a native English speaker I've found during my brief experience that helping to develop students understanding of this global language extremely rewarding; it often makes so much difference to their future prospects and careers.
The Excellence Centre also offers Arabic tuition, and combined with the linguistic immersion I'll experience whilst staying with my host family, this is the main attraction that's motivated my visit to Palestine. I soon discovered after arriving in Egypt that I wanted to experience more of the Middle East, so much so that I'm looking to pursue a Masters degree in Arabic and Middle Eastern Studies. I was enthralled with the new sights, sounds and smells and I wish could have been better at communicating and socialising. Although, in my experience many native Arabic speakers are often eager to try their English out on me, for which I am always grateful.
Writing this article has renewed my excitement for what I'm sure will be a rewarding journey. I'm looking forward to the new experiences, getting out of my comfort zone and developing as a person during my stay in Palestine". Owen from the UK who is participating in the Teach English, Speak Arabic internship in Palestine in March 2017