What You Don't Know About Jerusalem!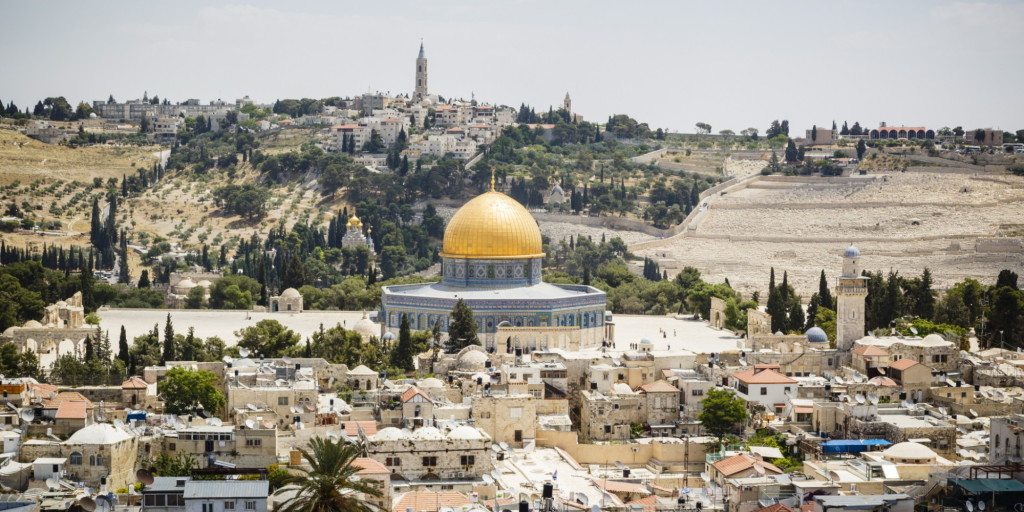 An Overview
Jerusalem is located within the Hebron mountain range, and mediates the area between the Mediterranean Sea and the northern Dead Sea. As the crow flies, the city is located 52 km from the Mediterranean Sea, and it is 22 km from the Dead Sea, and 250 km from the Red Sea. Jerusalem means the "Holy City" or the "City of Peace". Like Bethlehem, Jerusalem is an important city for three religions: Judaism, Christianity, and Islam.
The importance of Jerusalem
It is a city important for all three religions; Islam, Christianity and Judaism. The city is comprised of a number of quarters, such as the Christian Quarter which is located in the northwest of the city. There you will find the Church of the Holy Sepulcher, the Mamilla Pool, the Via Dolorosa, and a Herodian Cistern.
For Muslims, Jerusalem is the third holiest site in the world, al-Aqsa Mosque or "the Farthest Mosque" which is located in the Old City of Jerusalem as well as the Dome of the Rock. Muslims believe that Muhammad was transported from the Sacred Mosque in Mecca, Saudi Arabia to al-Aqsa during the Night Journey.
Who can go to Jerusalem?
Many internationals visitor don't know that Palestinians who live in the West Bank and Gaza can't go to Jerusalem without Israeli permission, which is hard to get. Israeli authorities might give this permission in medical cases or during religious occasion like Ramadan.
Israeli citizens as well as tourists can visit the city anytime without any obstacles.
What about the Palestinians who live in Jerusalem?
There are three distinct forms of legal identity for Palestinians living in the country. First, Palestinian residents in the West Bank and Gaza, who hold Palestinian nationality, and live under the administration of the Palestinian Authority.
Second, Palestinians who are permanent residents of Israel who live in Jerusalem. Third, residents of Israel holding Israeli nationality, who have sworn loyalty to the state of Israel and are therefore treated as Israeli citizens.
The status of Jerusalem
The conflict over the status of Jerusalem is substantial to the Arab-Israeli conflict. Following the 1967 Arab-Israeli war, the Israeli government occupied Jerusalem and claimed it as an integral part of Israel. However, the majority of the international community did not recognize this annexation, and East Jerusalem is still considered a disputed area calling to resolve this issue through peaceful negotiations between Israel and the Palestinians.
The majority of countries in the world do not recognize Jerusalem as the capital of Israel, which is why most foreign embassies and consulates are located in Tel Aviv. Palestinians have demanded East Jerusalem as the capital of the future Palestinian state.