What is the West Bank?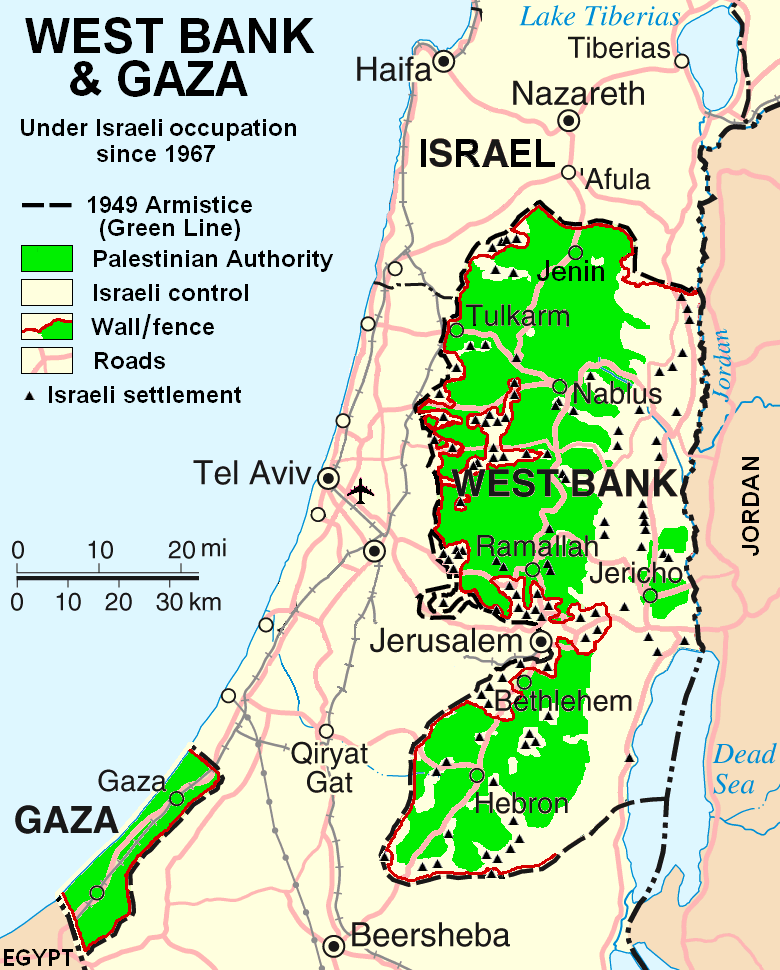 The West Bank or as it's known in Arabic (Al-Defah Al-Garbiea) is a geopolitical area located in historical Palestine. It is called the West Bank because it lies west of the Jordan River. The area of the West Bank constitutes approximately 21% of the total area of Mandate of Palestine (from the river to the sea) – about 5,860 km2.
This area includes the Nablus Mountains, the Jerusalem Hills, the Hebron Mountains, and the western Jordan Valley, forming the remaining Palestinian Territories with the Gaza Strip after Israel's founding on the rest of Palestine in 1948. Israel subsequently occupied the West Bank and Gaza Strip in 1967 after the Six-Day War. Israel calls the West Bank the name of Judea and Samaria.
The West Bank is the largest part of the territory that is hoped to form the Palestinian state, along with East Jerusalem and the Gaza Strip. The Palestinians hope this state will be achieved within the framework of the two-state negotiations negotiated by the Palestine Liberation Organization 1991.
How Palestinians in the West Bank Travel?
The Al-Karama crossing or King Hussein Bridge is the only way out for Palestinians who live in the West Bank to the outside world through Jordan. This crossing border has been under Israeli control since 1967 when the Israelis took control of all the Palestinian Territories, including the West Bank and the Gaza Strip.
Does the Palestinian Authority have Full Control over the West Bank?
In 1995, after the Palestinian National Authority (PNA) took the control of the region, the West Bank was divided into 11 governorates: Tubas, Tulkarm, Nablus, Qalqiliya, Salfit, Ramallah, Al-Bireh, Jericho, Jerusalem, Bethlehem, and Hebron, which houses the biggest city in the West Bank.
As dictated in the Oslo II Accord, which was signed in September 1995 between the Palestine Liberation Organization (PLO) and Israel, the Palestinian Territories are divided into three areas:
Areas A: Areas under the full control of the Palestinian Authority (security and administrative) which consists of 18% of the total area of ​​the West Bank.
Areas B: Areas in which the responsibility for public order lies with the Palestinian Authority. Israel has full control over security matters. Areas B consist of 18.3% of the total area of ​​the West Bank.
Areas C: Areas under the full control of the Israeli government, constituting 61% of the total area of ​​the West Bank.