Vyučujte Angličtinu a studujte Arabštinu v Palestině
|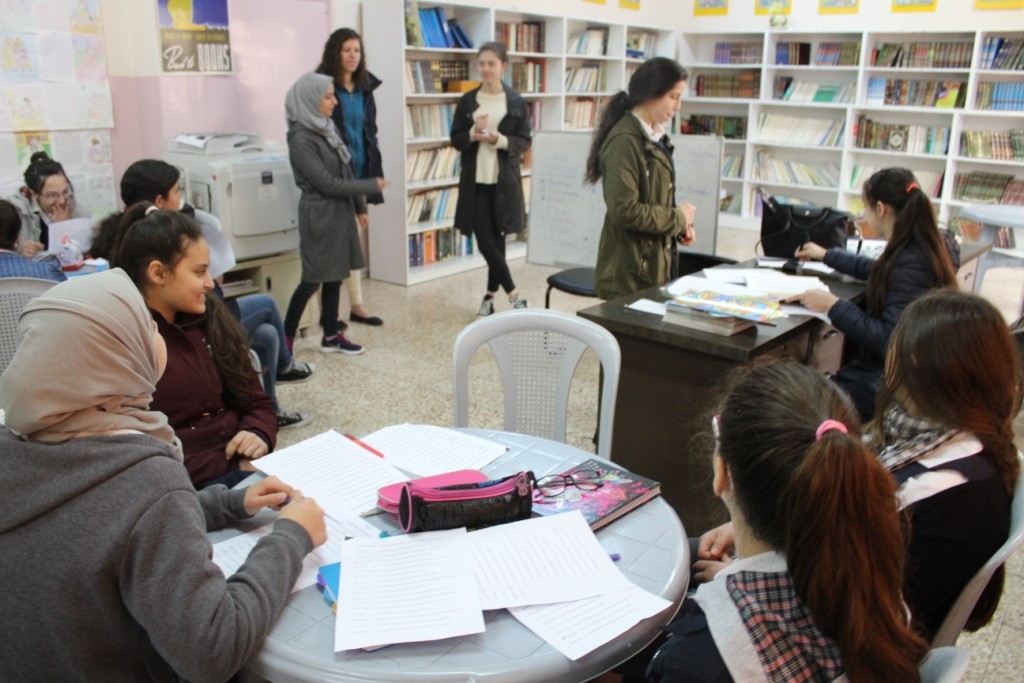 Vyučujte Angličtinu a studujte Arabštinu v Palestině: "The Teach English and Speak Arabic internship (TESA)" Program nabízí návštěvníkům z celého světa příležitost žít v palestinském městě Hebron a zažít, jak vypadá každodenní život v Palestině při stáži v Excellence Centru (EC).
Jako stážista budete mít zároveň lekce arabské konverzace, a to 3 hodiny týdně. Během Vašeho pobytu v Palestině budete vyučovat jazykové kurzy a asistovat Centru při administrativní činnosti a zároveň poznáte palestinskou kulturu. Naši účastníci programu se zaměřují na anglickou konverzaci a předchozí vyučovací zkušenosti jsou vítány, ale rozhodně nejsou podmínkou účasti.
Jako stážista budete bydlet s palestinskou rodinou a navštívíte historické části města, místní továrny, univerzity a uprchlické tábory v Hebronu. Excellence Centrum udělá vše proto, abyste se cítili jako doma a abyste měli v Hebronu rozmanitý program. Budete mít šanci žít život běžných Palestinců, a to je opravdu nezapomenutelná zkušenost.
Excellence Centrum přijímá stážisty v Palestině v průběhu celého roku, takže si můžete vybrat začátek a konec Vašeho pobytu. Hledáme zájemce, kteří pomohou našim učitelům angličtiny při výuce během diskuzí a při výměně názorů se studenty. Zároveň budete samostatně učit 2 až 3 pokročilé kurzy anglické konverzace během Vaší stáže.
Během Vašeho času stráveného v Hebronu budete v kontaktu s palestinskou mládeží z odlišných vzdělávacích a kulturních komunit, tyto aktivity budou organizovány Excellence Centrem. Lidé všech odvětví z celého světa jsou vítány se přihlásit na tuto pozici.
Zajímavosti programu
Vycestujte do Palestiny a vyučujte studenty místních škol a univerzit jak komunikovat v angličtině
Naučte se arabsky a trénujte nové jazykové zkušenosti s Palestinci každý den.
Žijte každodenní palestinský život, poznejte nové přátele a připojte se k místním vzdělávacím aktivitám
Navštivte místní důležité památky města Hebron, např.: staré město, mešitu Abrahama a místní univerzity
Připojte se k nám po dobu několika týdnů či měsíců jako stážista v Palestině a porozumějte místní kultuře a politické situaci