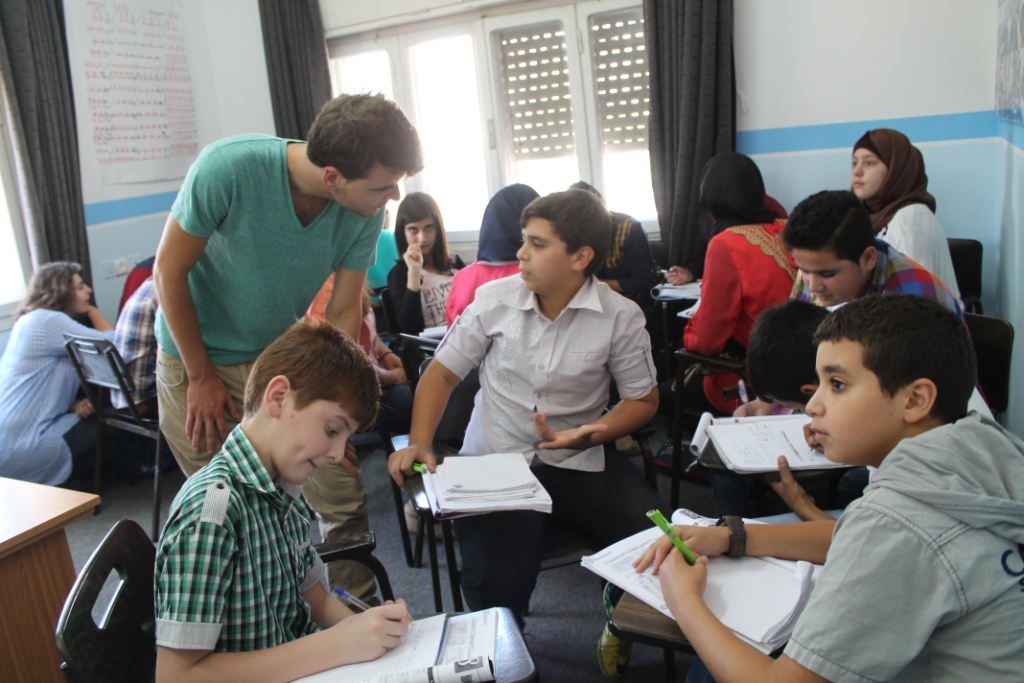 Ik ben Daan de Grefte, 20 jaar oud en heb toevallig vandaag mijn bachelor internationaal en Europees recht afgerond aan de Rijksuniversiteit in Groningen. Toen ik en mijn vriendin aan het bedenken waren wat we in de zomer wilden doen, kwamen we op het idee naar Palestina te gaan. Het is vanuit mijn studierichting natuurlijk een enorm interessant gebied en daarnaast spreekt de Arabische cultuur mij heel erg aan. Naast mijn studie heb ik een minor Arabisch aan de universiteit gevolgd, dit leek mij een goede manier om mijn Arabisch te oefenen. Na verscheidene NGO's te hebben onderzocht stuitten we op de site van het Excellence Center. Na een voorspoedige selectieprocedure werden we uitgenodigd om bij het Excellence Center in Hebron Engels aan Palestijnen te geven en Arabisch te leren. Dit leek ons uitdagend, leerzaam en leuk. Na onze acceptatie stond het vast.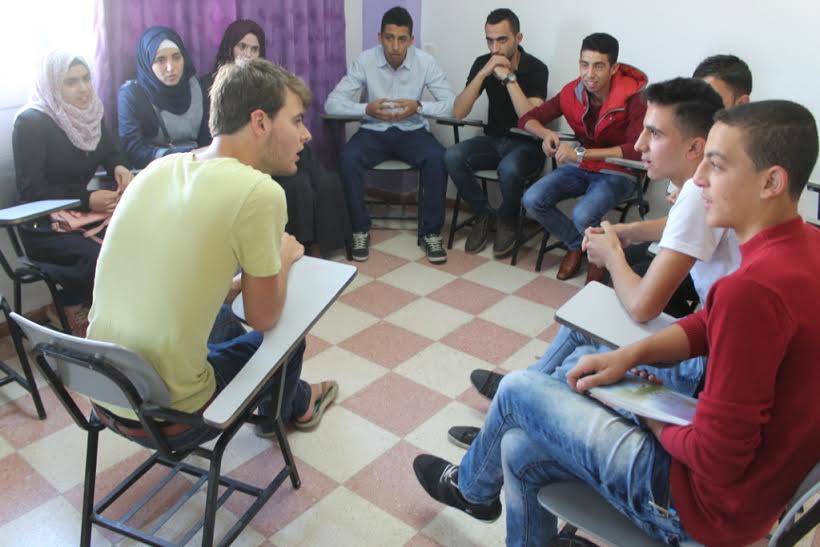 Nu zit ik in het Excellence Center in het hart van Hebron dit stuk te typen, overweldigd door alle dingen die ik in slechts een paar dagen meegemaakt heb. Het is hier fantastisch. Ik heb me werkelijk waar nog nooit ergens zo veilig, welkom en nuttig gevoeld. Er is geen sprake van onveiligheid, mijn vriendin kan makkelijk in haar eentje rondlopen en reizen zonder problemen. Van je wordt wel gevraagd dat je hun cultuur respecteert, dus dat je niet als vrouw in bikini over straat loopt of als man in korte broek rondloopt. Alle mensen hier zijn hartstikke benieuwd naar wat je te melden hebt als buitenlander, twijfelen niet om je uit te nodigen voor het eten of zelfs voor een overnachting en willen graag alles wat ze weten over de situatie en de cultuur in Palestina vertellen. Ik heb in mijn paar dagen al veel vrienden gemaakt en ontelbaar veel waardevolle ervaringen gehad.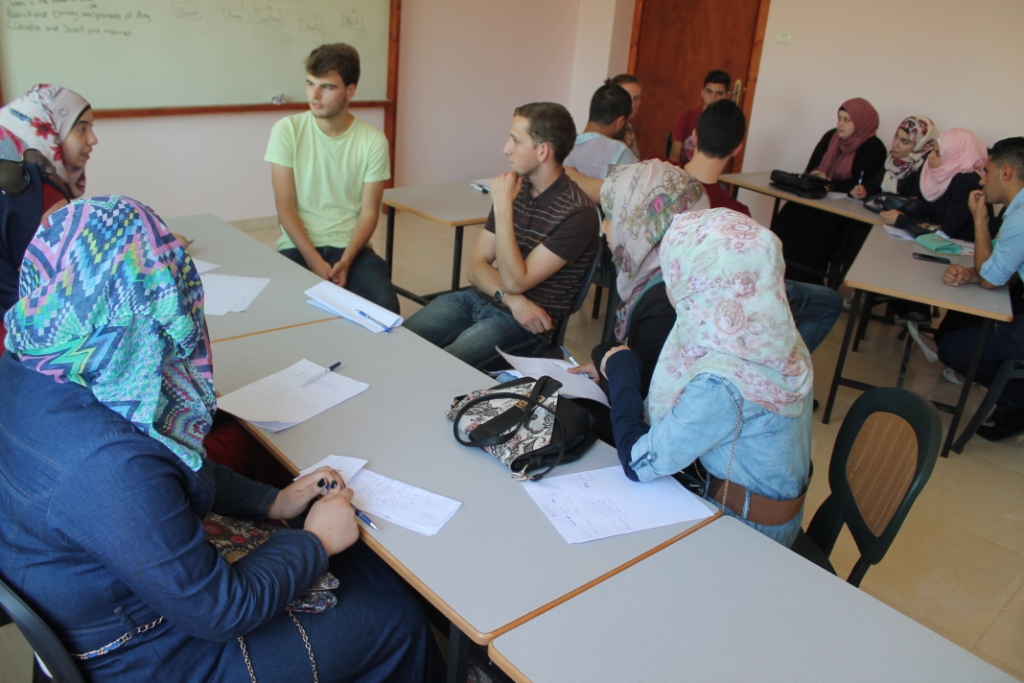 Het werk in het Excellence Center is fantastisch. Je krijgt te maken met verschillende groepen leerlingen, van 6 tot ongeveer 30 jaar oud, zodat je een goed beeld krijgt van de Palestijnse bevolking. Je leert hen de basis van de Engelse taal en cultuur. Ik heb zelf totaal geen ervaring met lesgeven, maar heb me tot nu toe nooit onzeker gevoeld over of ik het niveau aankon. De werkomgeving is heel prettig en vrij. Mijn collega's leren me beetje bij beetje het Palestijnse dialect en zijn altijd behulpzaam bij vragen. Tot nu toe heb ik elke dag slechts van 12-2 gewerkt. Soms wordt ik daarna gevraagd een artikel als deze te schrijven, maar aan vrije tijd ontbreekt het zeker niet. Hier komt bij dat je twee vrije dagen per week hebt en er worden geregeld uitjes naar vluchtelingenkampen en andere bijzondere plekken georganiseerd. Dit is al met al de meest bijzondere ervaring die ik in mijn hele leven heb mogen meemaken, terwijl ik nog niet eens een week in Palestina ben. Voor je eigen ervaring en ook om het mooie, maar toch tragische verhaal van het Palestijnse volk naar buiten te brengen raad ik dan ook iedereen aan hier heen te komen!