Zou jij graag naar Palestina gaan? Zou je graag samenleven met een Palestijns gastgezin? Zou je graag als vrijwilliger aan de slag gaan met studenten, leerlingen en leden van de ruimere gemeenschap? Zou je graag meer leren over Palestijnse cultuur, taal en het politieke web waarin de Palestijnen verstrikt zitten? Ja? Dan ben jij de geknipte kandidaat om als vrijwilliger deel te nemen aan het vrijwilliger in Palestina  programma van het Excellence Center in Hebron!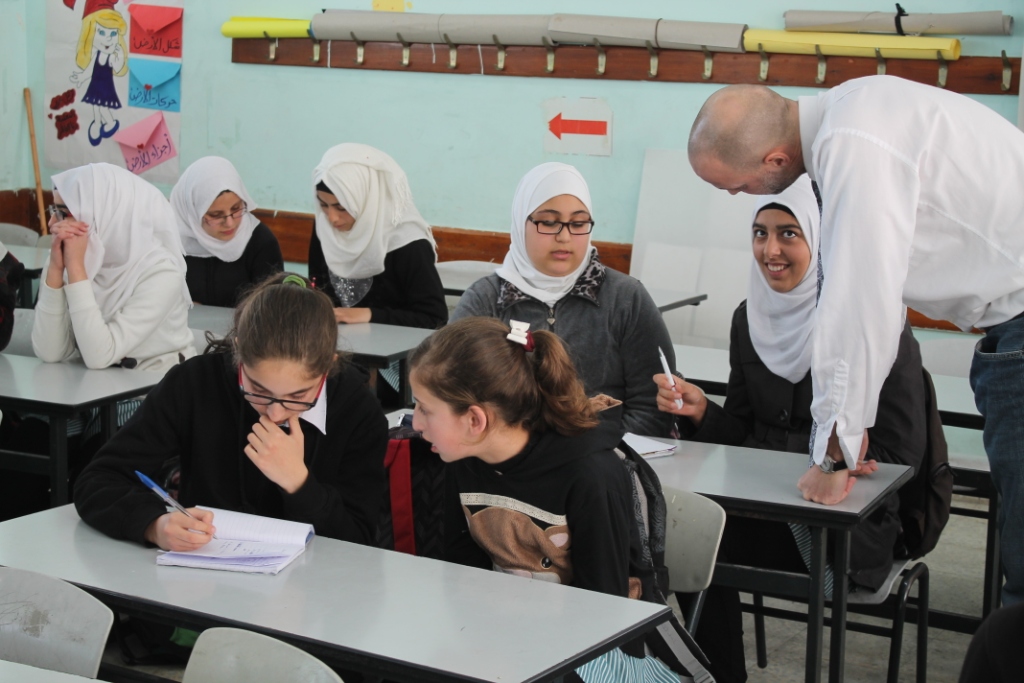 Gedurende de laatste vier jaar heeft het Excellence Center meer dan 80 stagiairs en vrijwilligers van over de hele wereld mogen ontvangen! Klik hier voor een flimpje met een overzicht van de activiteiten die we 2014 georganiseerd hebben.
De programma's van het Excellence Center zijn veelzijdig en groeien dag na dag. Als vrijwilliger heb je dan ook de mogelijkheid om het verschil te maken. Vrijwilligers spelen een belangrijke rol bij het ontwikkelen van het welzijn van de gemeenschap en fungeren als bruggenbouwers tussen verschillende groepen en culturen. We bieden een groot aanbod aan mogelijkheden  voor vrijwilligers om zich in te zetten voor onderwijs-en gemeeschapsontwikkelingsprojecten.
Periode: Het Excellence Center ontvangt deelnemers het hele jaar door met open armen. Flexibiliteit is ons motto, je kan bij ons terecht wanneer het jou uitkomt.
Het Volunteer in Palestine programma is ontworpen voor studenten en anderen die geen ervaring hebben met het onderwijzen van Engels als vreemde taal (EFL, English as a Foreign Language). Je kan bij ons terecht ongeacht je nationaliteit of academische achtergrond. Iedereen is welkom!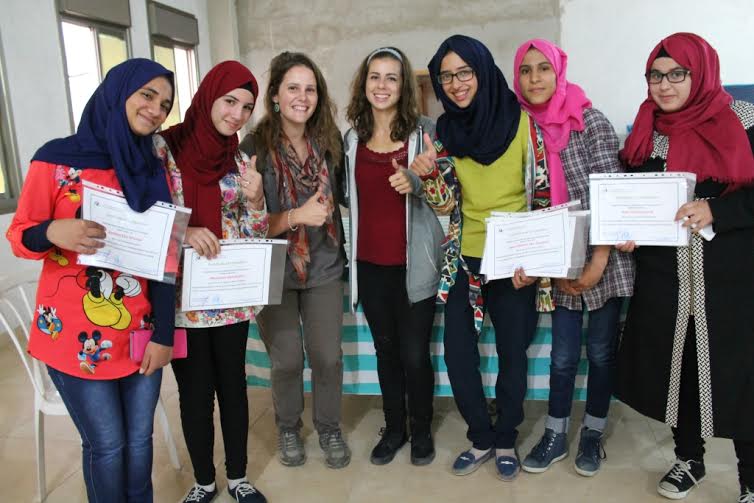 Bij het afsluiten van je tijd als vrijwilligerrijkt het Excellence Center een certificaat en aanbevelingsbrief uit aan de deelnemers. Het certificaat en aanbevelingsbrief kunnen dan gebruikt worden op CV's of voor het behalen van studiepunten.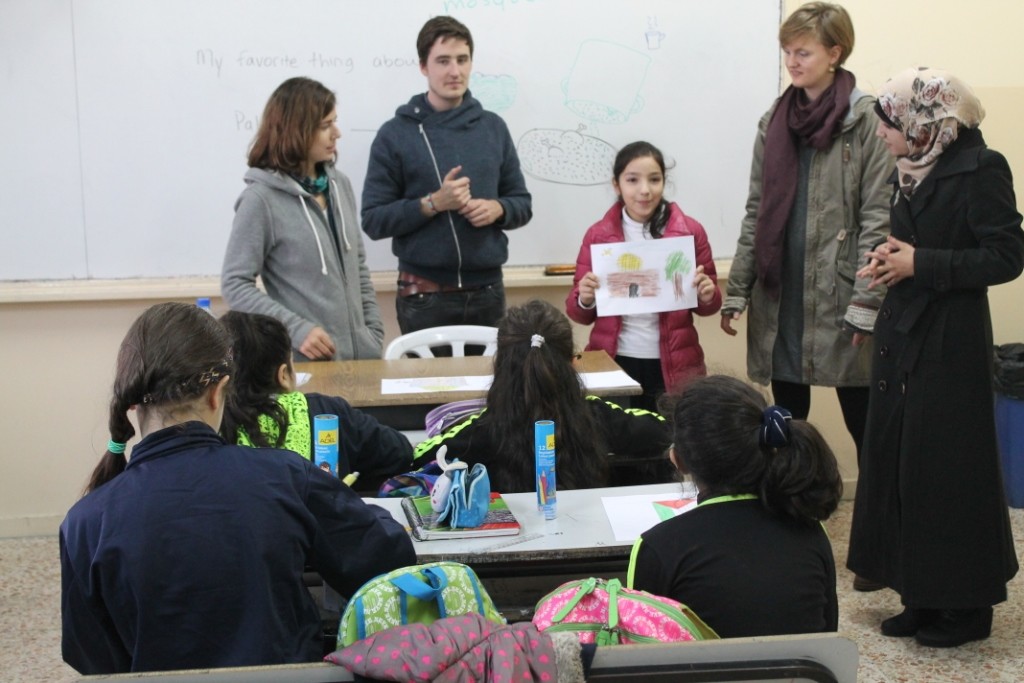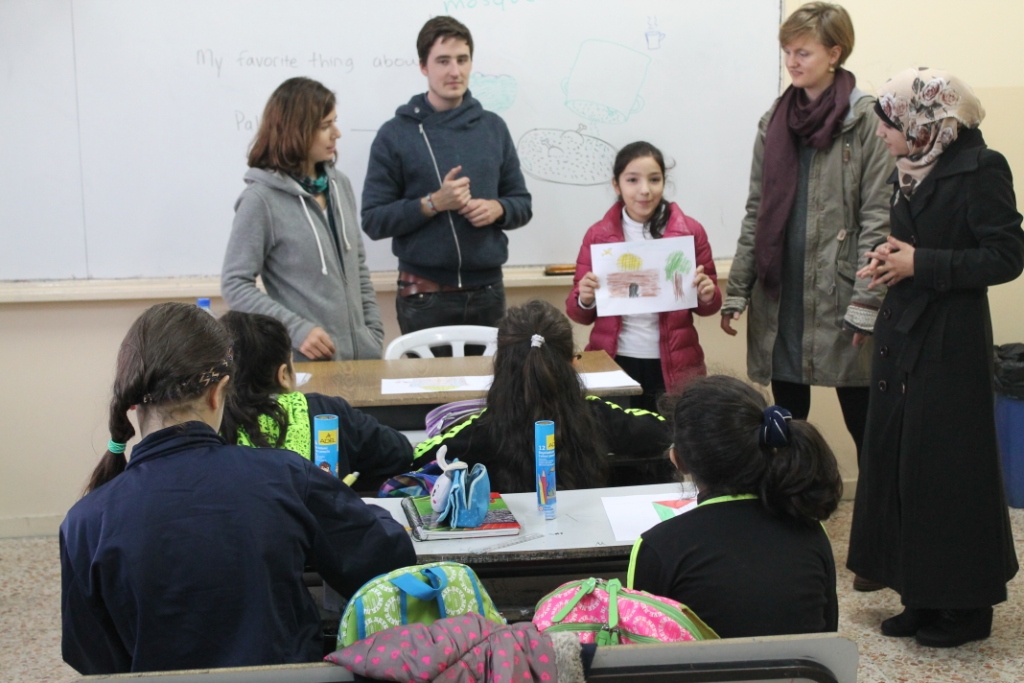 Functies als vrijwilliger in Palestina: Onze idee van een vrijwilliger aan het Center ziet er als volgt uit:
– Educational and cultural activities such as organizing weekly workshops for the Palestinian community on different subjects e.g. cultural differences, writing resumes, writing formal emails
– Deelname aan onderwijsgerelateerde en culturele activiteiten zoals het organizeren van workshops over culturele verschillen, het opstellen van een CV, het schrijven van formele brieven, enz. voor de Palestijnse gemeeschap
– Palestijnse leerkrachten helpen bij het evalueren van het Engels van studenteny.
– Het organizeren van activiteiten die aansluiten bij jou interesses en passies zoals schilderen, schrijven, fotografie, knutselen, handwerk, filmen, …
– Het organiseren van vrijetijdsactiviteiten voor studenten aan het Excellence Center
– Het onderwijzen van gesproken Engels samen met andere Palestijnse en buitenlandse leerkrachten en het opstellen van lesplannen
– Administratieve activiteiten zoals Excellence Center werknemers bijstaan in het schrijven van rapporten, opstellen van tijdstabbellen, lesmateriaal uitprinten, enz.
Het Volunteer in Palestine programma biedt de mogelijkheid voor vrijwilligers uit alle landen om:
– In Herbon te verblijven met uitstapjes naar het historisch stadscentrum, heilige plaatsen en vluchtelingenkampen
– Gesproken Arabisch te leren van moedertaalsprekers en te oefenen met mensen uit de locale gemeenschap
– Indien men wil, tijd door te brengen met een Palestijns gastgezin
– Palestijnse universiteiten te bezoeken, lokale instellingen en organisaties te bezoeken die zich specialiseren in culturele en onderwijsaangelegenheden
– Authentieke Palestijnse gerechten en desserts te proeven
– Deel te nemen aan culturele avonden met ontspanning en entertainment
– Verscheidenehistorischelocatiestebezoeken, waaronderJeruzalem, Jericho, Ramallah, Nablus en Bethlehem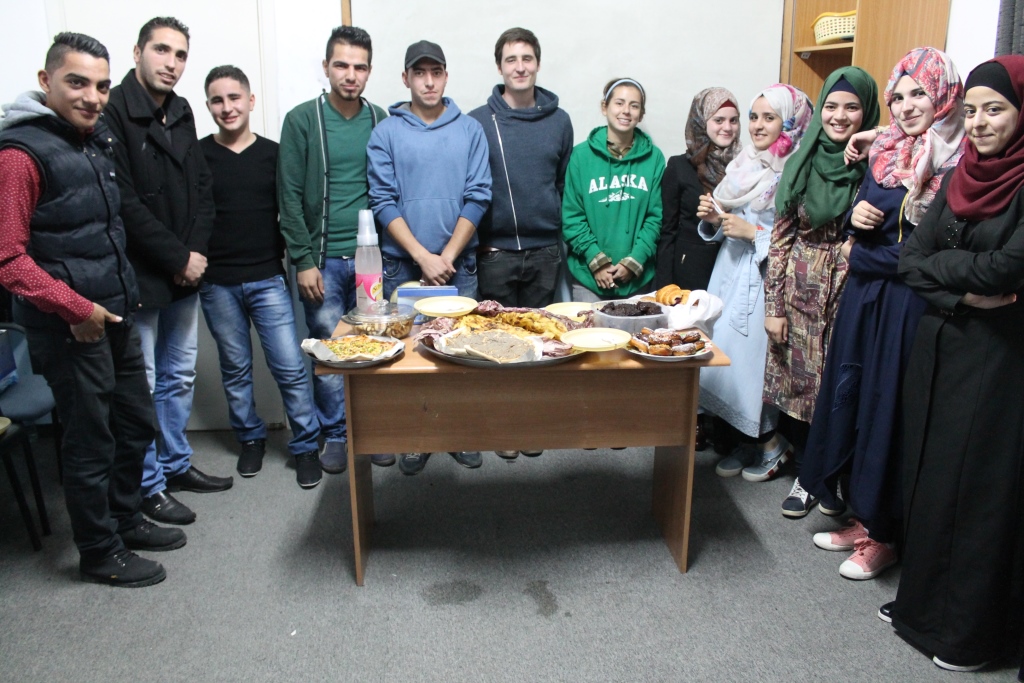 Het Excellence Center werd in 2011 opgericht in Hebron en is geaccrediteerd door het Palestijns Ministerie van Onderwijs als onderwijs- en cultuurcentrum. Het Excellence Center werd oorspronkelijk opgericht als jeugdinitiatief met als doel om de gemeenschap in Hebron taalonderwijs aan te bieden (voornamelijk Engels).