The Excellence Center (EC) volunteers play a vital role in our mission to contribute to the development of the local community by nurturing well trained, professional graduates through a programme of high quality, free or inexpensive English language training and other activities. The Excellence Centre Volunteer Programme offers internationals the opportunity to develop teaching experience, as well as skills in administration, writing and editing.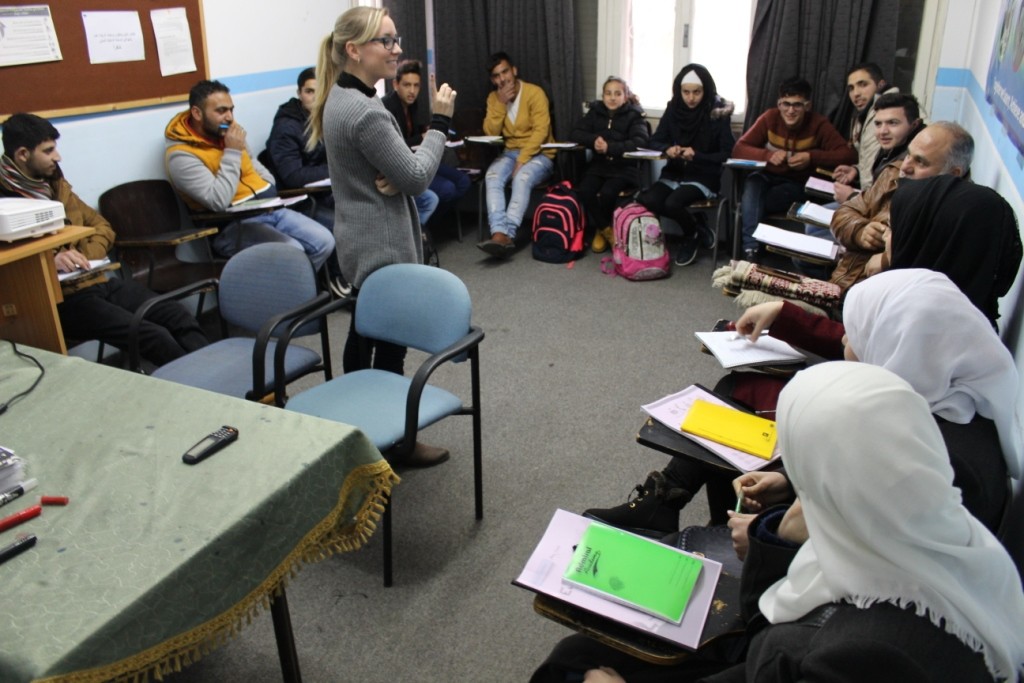 Also crucial to the programme is the immersive experience of internationals in Palestinian daily life and culture through interactions with locals and travel within the local area and throughout the country. Applications for the EC Volunteering Programme in Palestine are accepted throughout the year, and individuals can choose to work with the Centre for a period of (1-12) weeks.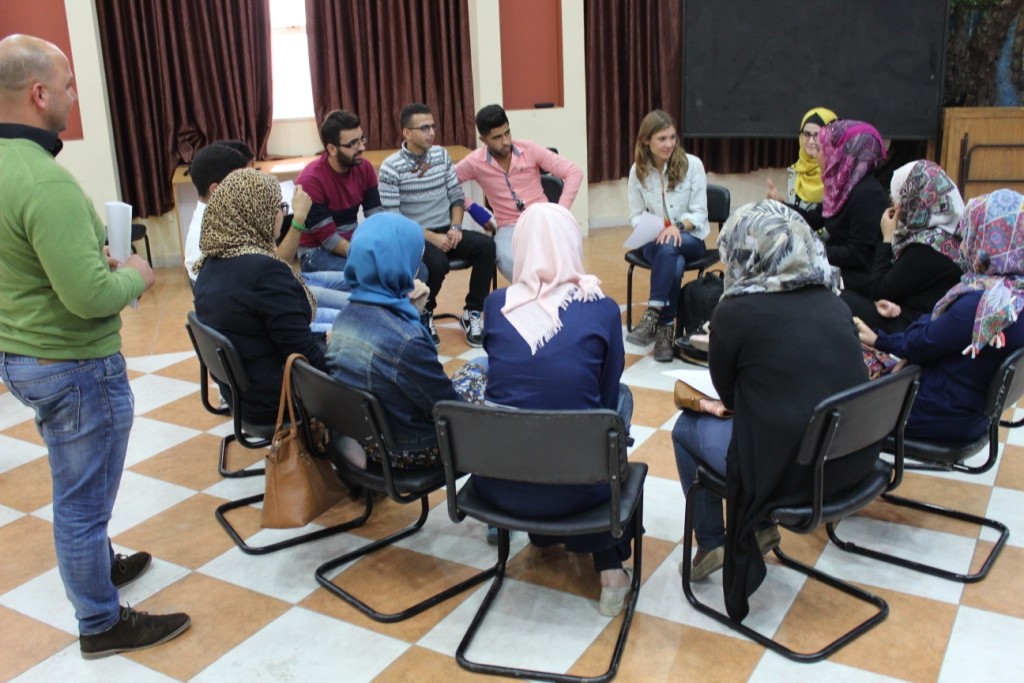 All EC accommodation for internationals is located within walking distance, or a quick inexpensive taxi ride away from the Centre. Female volunteers and men (availability permitting) are offered the opportunity of living with a local host family whilst other male volunteers stay in local EC dormitories. Volunteers of ages between eighteen and seventy from a variety of academic backgrounds and from around the globe are welcome to apply to volunteer with the EC.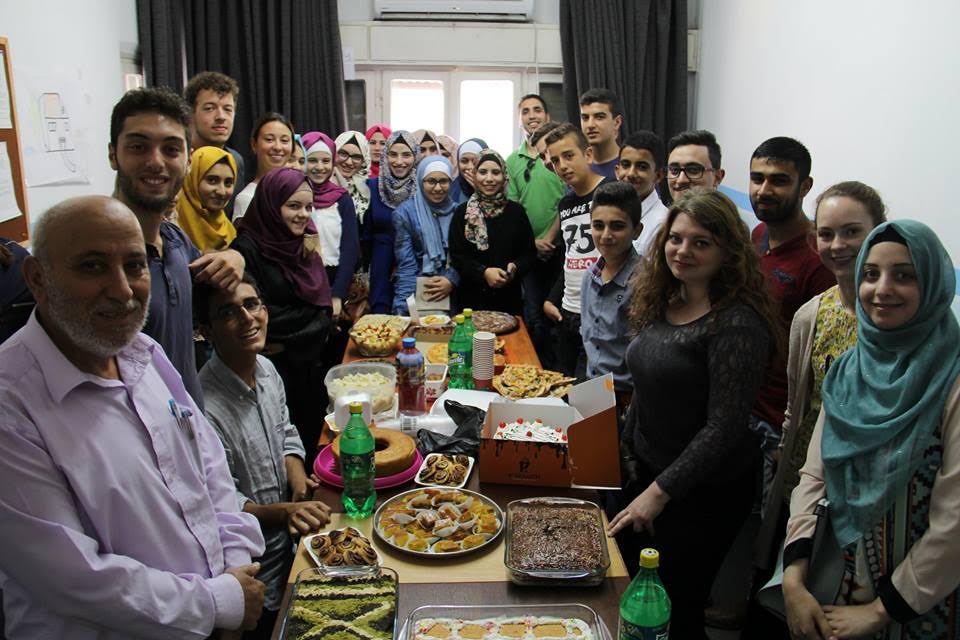 Candidates are assessed through an online questionnaire and, subsequently an interview with Centre director, which typically lasts fifteen or twenty minutes. Academic training is not a volunteer's most important asset, and although teaching experience or qualification is preferable, it is not required.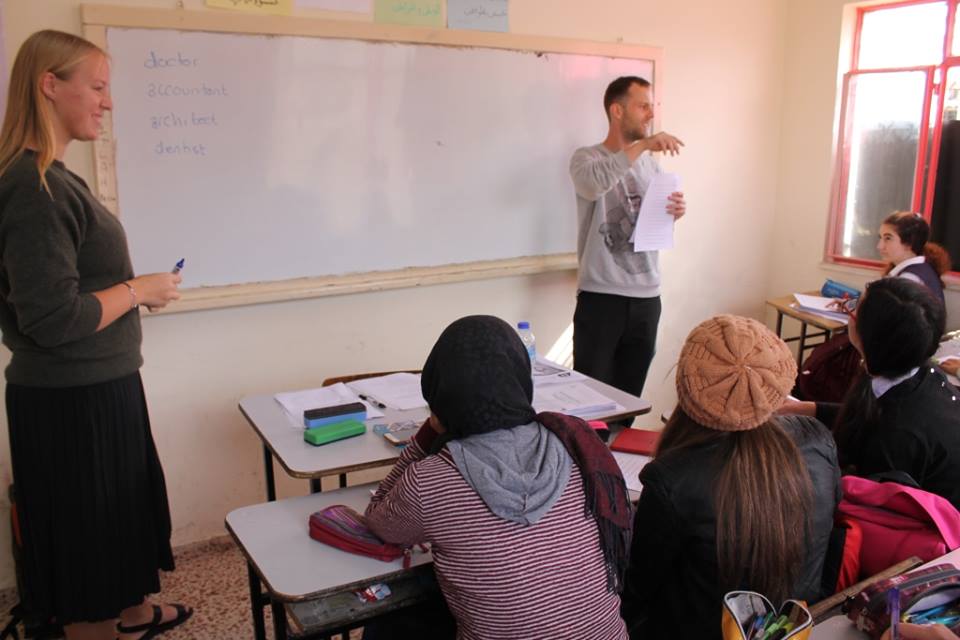 Volunteers  in Palestine are selected on the basis of their being considered a good fit for the Centre. In addition to a good  command of the English language, volunteers should display a welcoming, friendly manner, a positive mindset, and convey eagerness to learn. Volunteers selected for the EC Programme assist Palestinian teachers with several classes of conversational English per week for students studying at levels from Beginner to Advanced.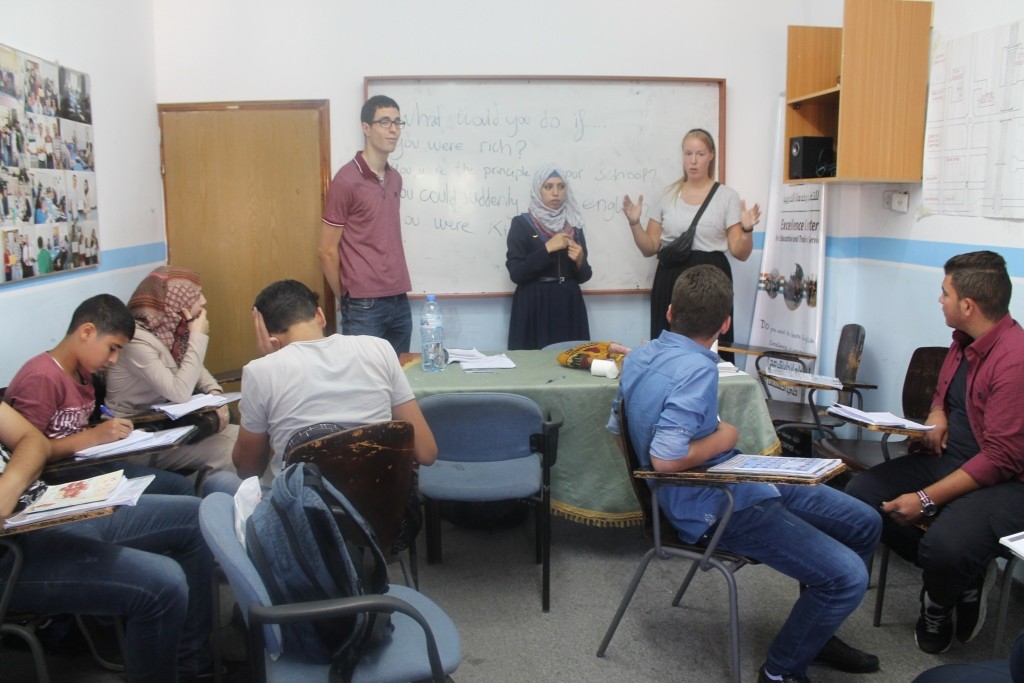 In addition to practical training from staff, the EC provides volunteers with a manual teaching guide and other teaching resources including textbooks. As assistants, volunteers develop valuable teaching experience through helping staff to design course outlines, as well as participating in classroom discussions or debates and leading groups during activities.In contrast to the more traditional English teaching provided by local educational establishments, EC teaching is focused on enhancing students' proficiency and confidence in conversational English.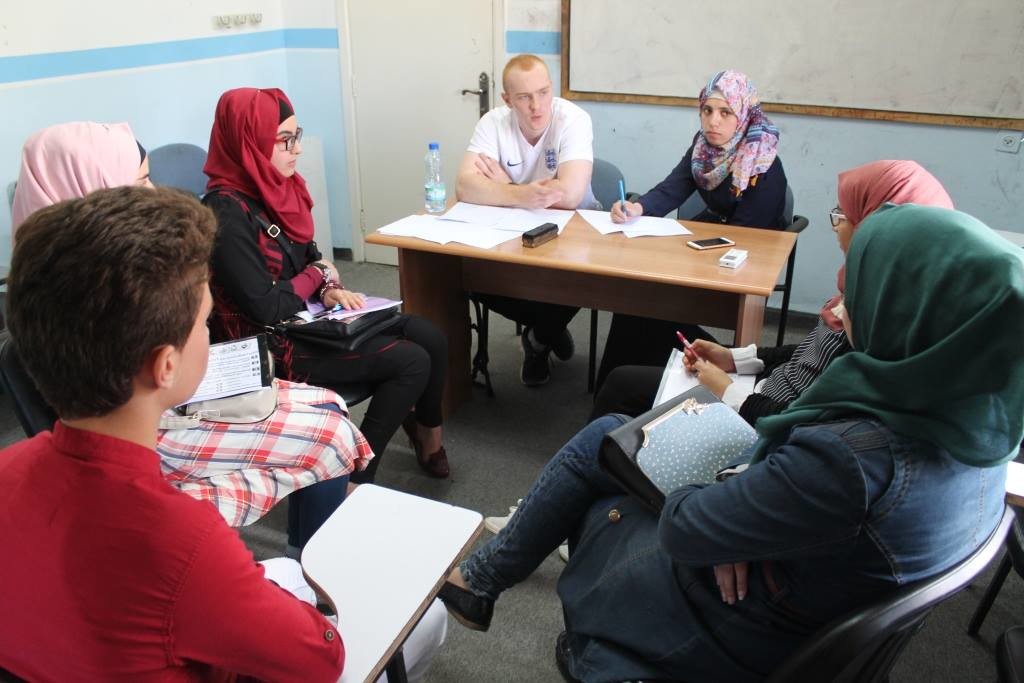 Lessons are not textbook based and existing lessons plans are amended for individual groups on a less by lesson basis. Activities, games, and genuine resources such as youtube videos, music, and newspaper articles are employed for an engaging, and enjoyable learning process.  Through cooking and bringing food into class to describe, students might learn names of ingredients, whilst the names of various occupations could be studied through guessing games.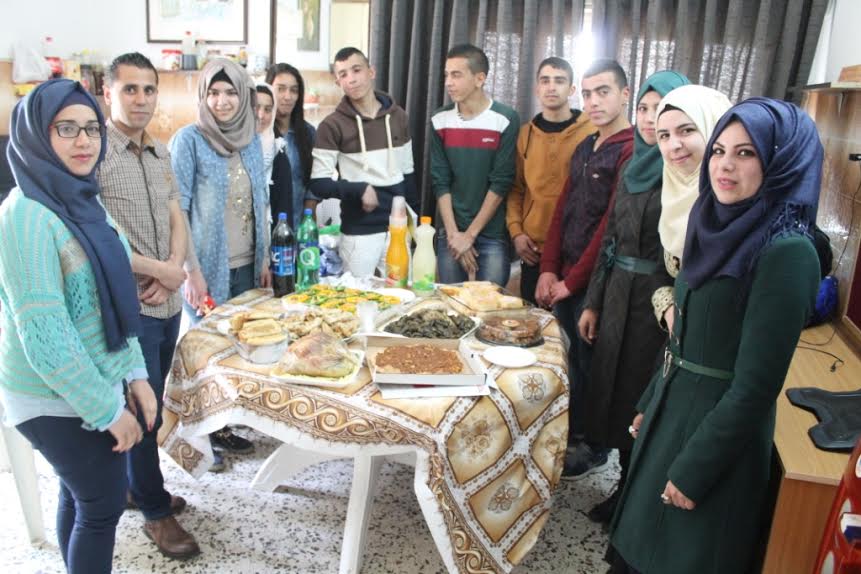 In addition to teaching conducted inside the Centre, all volunteers frequently participate in community development activities organised by EC with local educational establishments. Sports games and hour long English conversation workshops are a constant feature of community development activities, and the EC regularly runs employability skills workshops including CV writing and interview technique for Advanced university students.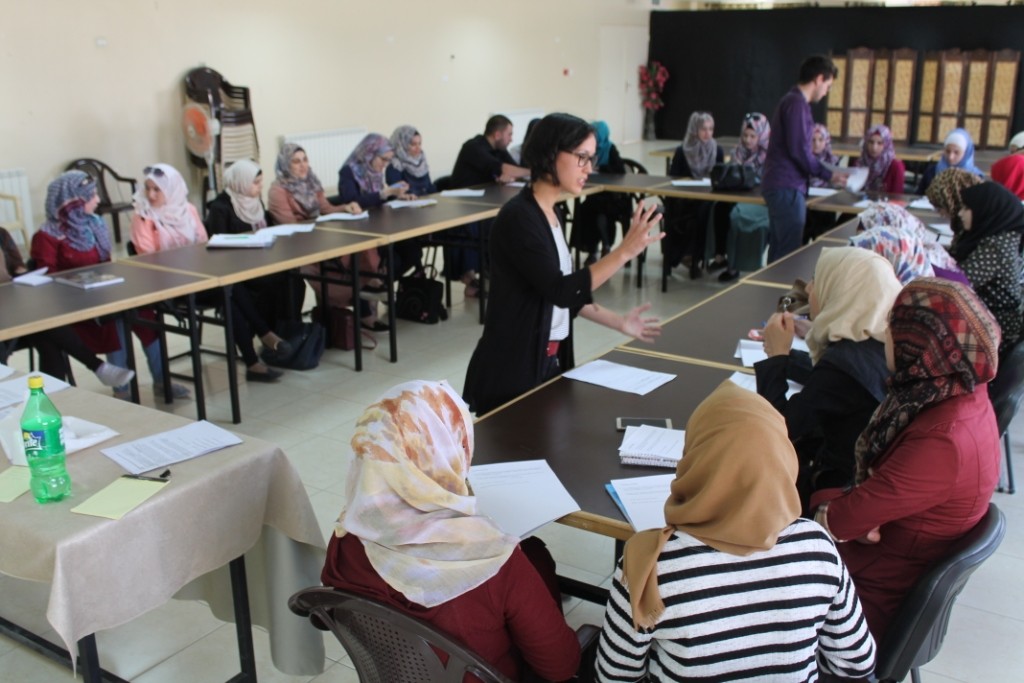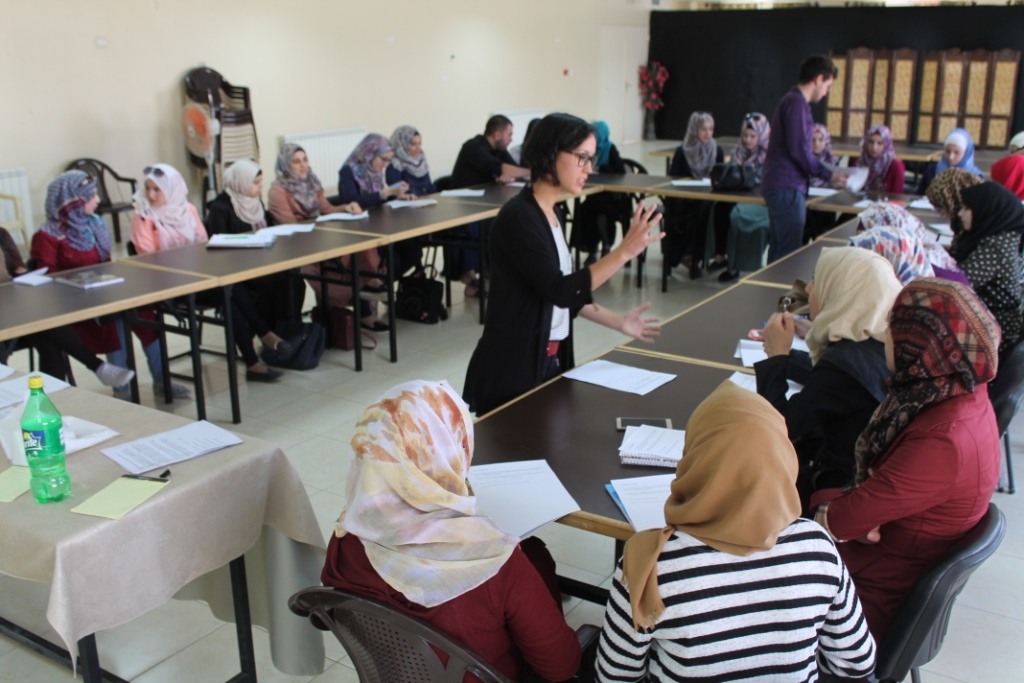 However, activities change according to the requirements of our partners, and the specialisms of staff members. EC volunteers are invited to make suggestions for any lectures, events or workshops that they may wish to conduct with locals, according to their skills and knowledge.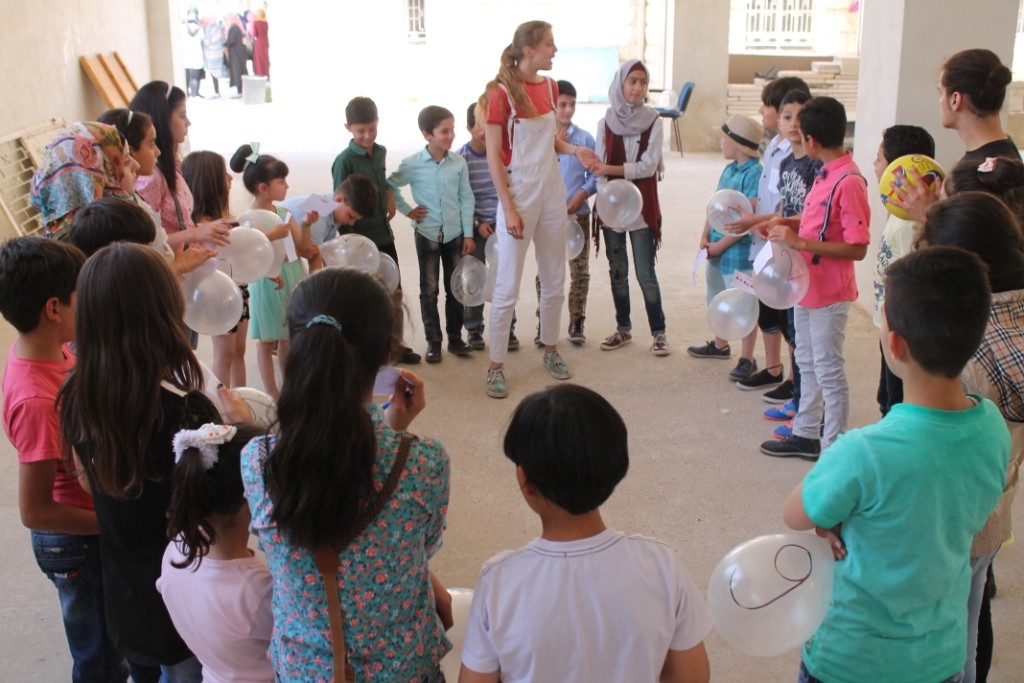 In the past, volunteers have conducted lessons in other romance languages, as well as music, painting or poetry classes, and photography workshops.
The majority of community development activities and English teaching classes take place in the afternoons. For this reason, typically, volunteers spread the three hours of Arabic teaching per week provided by the Program, across two mornings of 1.5 hour periods.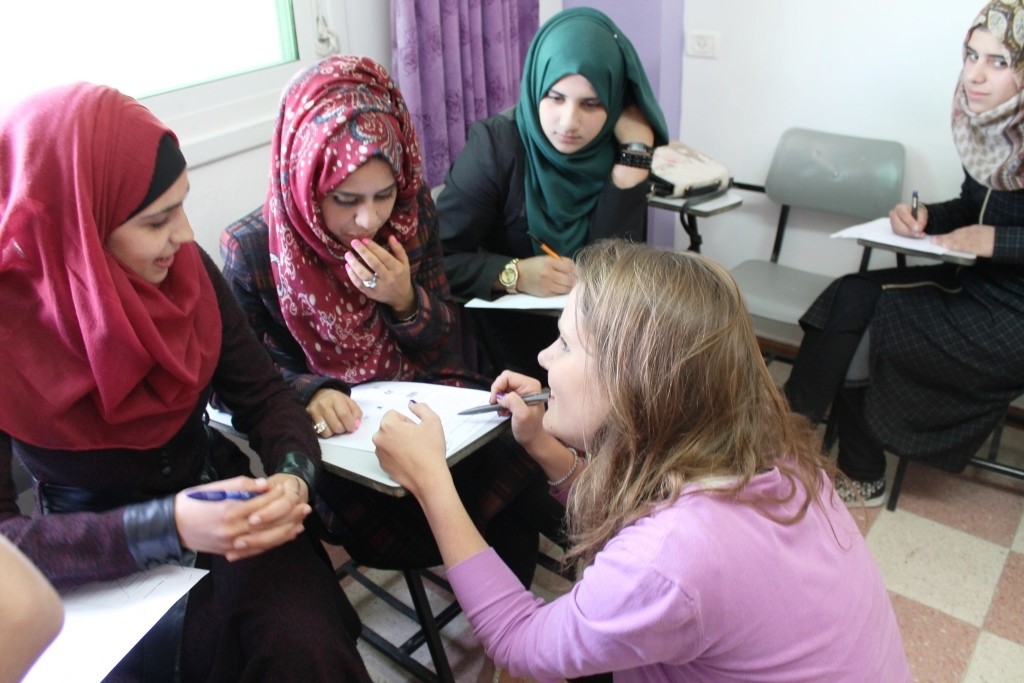 Although the majority of volunteers in Palestine choose to learn dialect with our native speaking staff in order to develop their abilities to communicate with locals, interns can also elect to study Fusha (MSA, Modern Standard Arabic).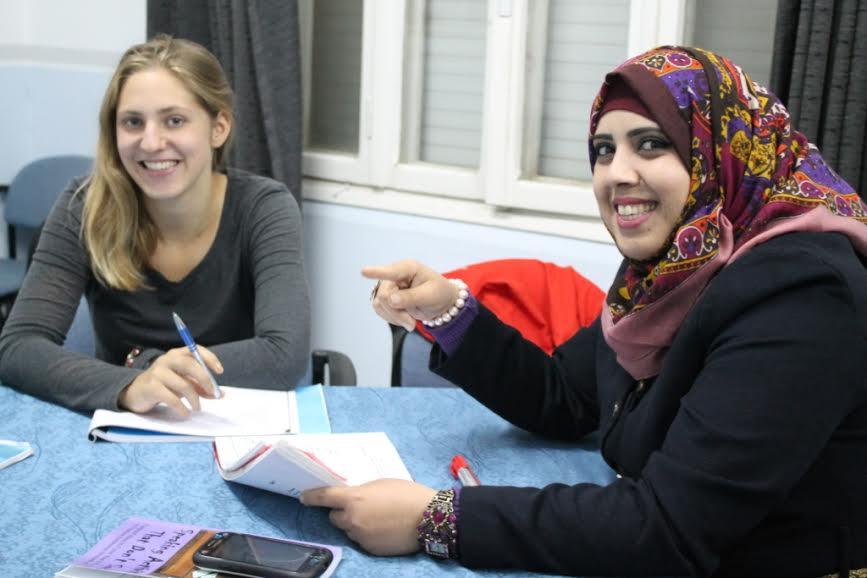 Lesson time tables are relatively flexible, and can be adapted according to individuals' needs, and one day of holiday per week which, (in addition to Fridays when the Centre is closed according to custom) is scheduled on a week by week basis.
Social life is a vital part of a volunteer's experience at the EC and the Centre makes sure internationals and staff members feel welcome. Community at the Centre, begins in the Kitchen. The kitchen is where the working day starts, with a traditional Palestinian breakfast prepared by staff for local employees and internationals. A chat over falafel, hummus, Baba ganoush, cake and flat bread is a great way to start the day and a good opportunity to get to know everyone working with the Centre. In addition to occasional lunches prepared by staff members, Thursday evenings are reserved for preparing and sharing a traditional Palestinian meal, prepared in the Centre kitchen, or barbecued on the roof.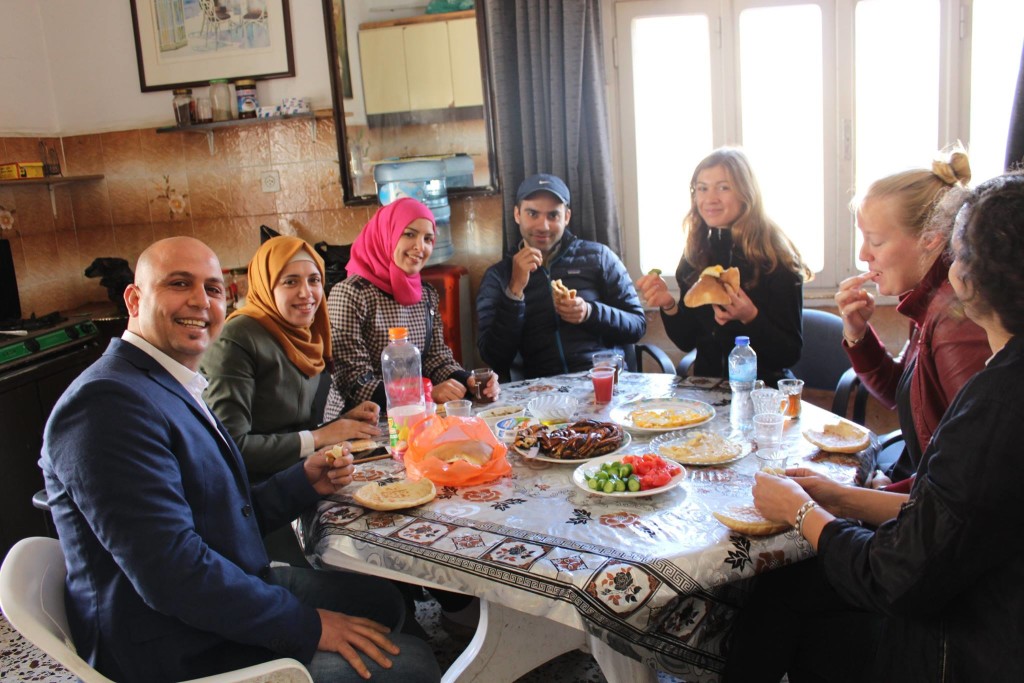 EC life also extends beyond the Centre and the working day week, with trips to local historical and cultural sites during the week, and, on Fridays, visits to locations further afield. Hiking in the Bethlehem village of Battir for instance, participating in a visit to Al-Shahada street, or to local handicrafts workshops, are important opportunities to get to know Palestinian culture and history from knowledgeable locals.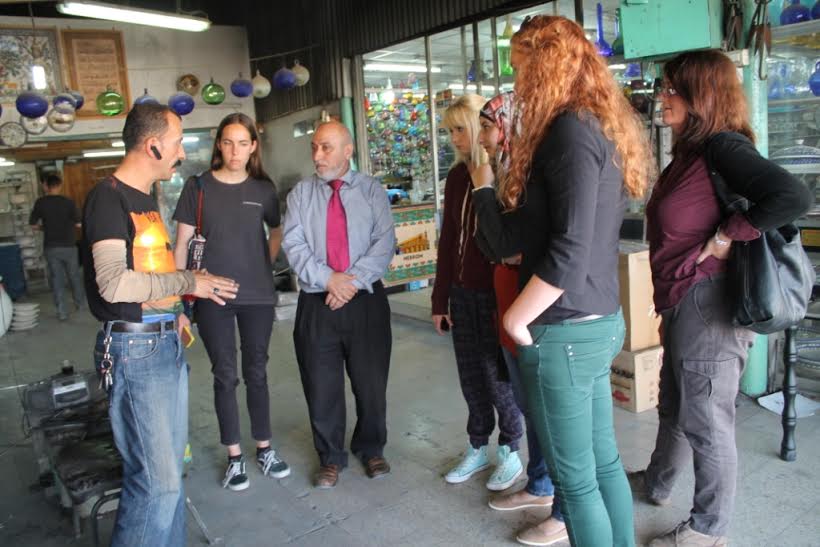 In addition to trips organised by the Centre as a whole, members of staff, as well as host families, often invite volunteers to family gatherings and other occasions such as weddings. These are unique opportunities for interns to develop their understanding of local culture, to enjoy Palestinian hospitality and develop friendships with locals. On a day to day basis, local Hebron coffee bars, pastry shops and falafel cafes are good places for internationals to meet new people, while shopping in the lively Old City is a great local trip with friends.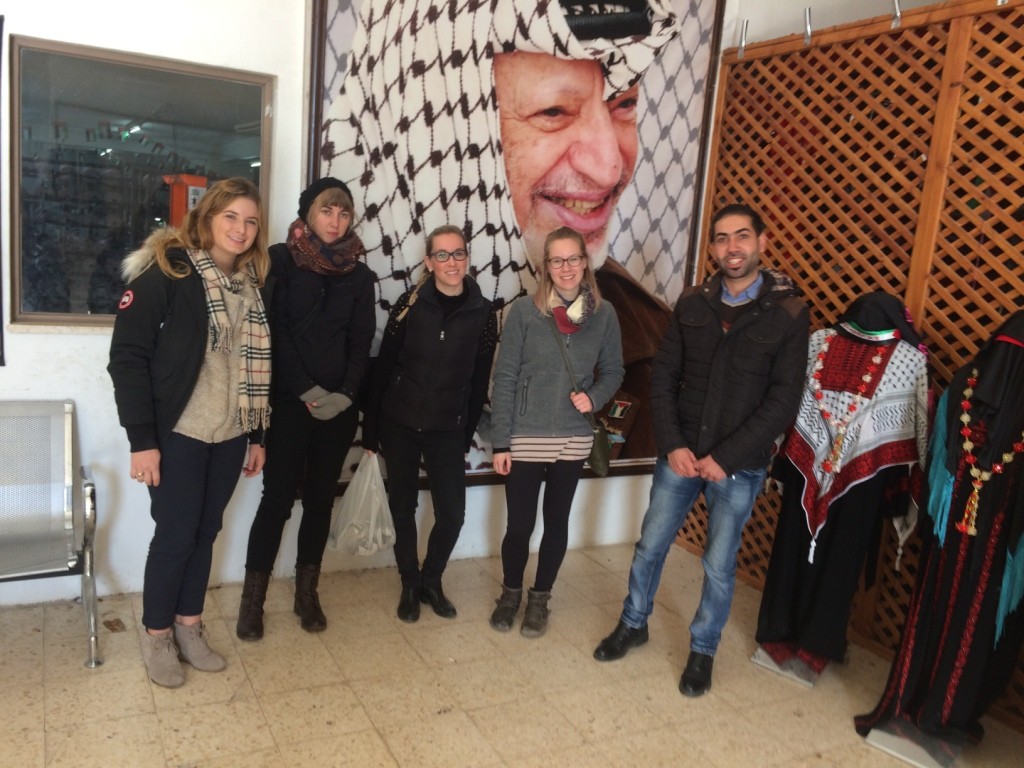 Many internationals also frequent to the local gym during their time working at the EC, which, though not segregated, is reserved for men in the evenings and women during the day. The gym is located just a few minutes walk from the Centre, and sessions can be booked on an individual basis, quite cheaply. With the wealth and diversity of experience and knowledge developed at the EC, volunteers represent a valuable resource both for Palestinians, and the international community.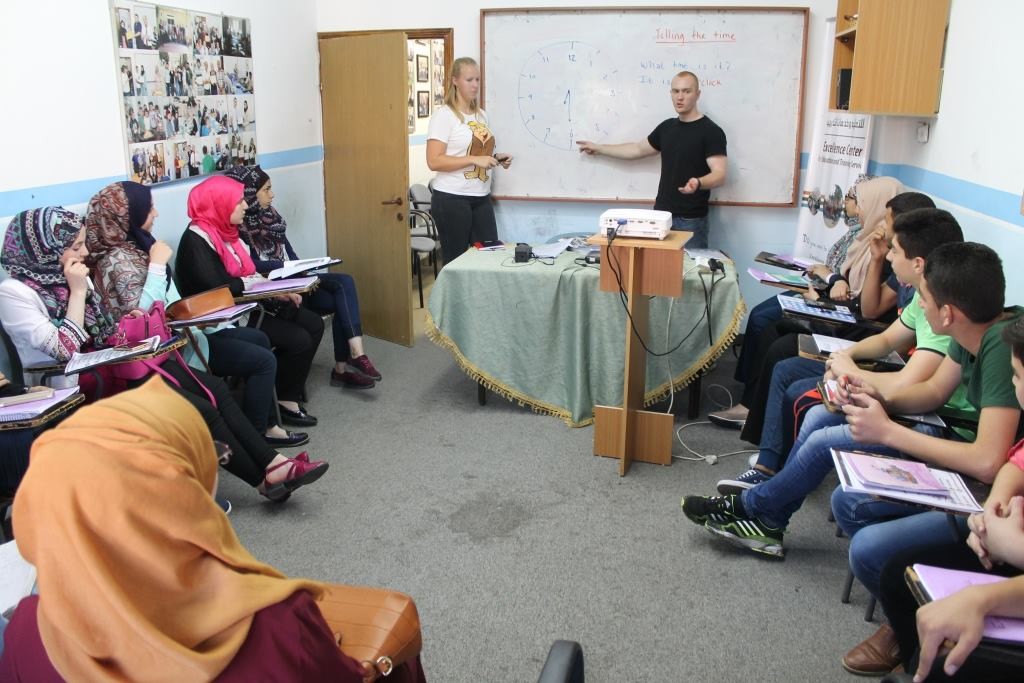 For this reason, in addition to teaching and other, minor administrative responsibilities, volunteers are required to contribute one article per day to the Centre website.
The EC is proud to offer volunteers with the programme a unique opportunity to consolidate previous experience and develop new skills whilst contributing to the life of the local area, and a fruitful discourse between Palestine and the international community.