Yesterday, the Excellence Center organized a midterm examination of students from beginner 2. There were three groups of four people, which we interviewed seperately. Emmy and Daan from the Netherlands who are participating in the volunteer in Palestine program lead the exam.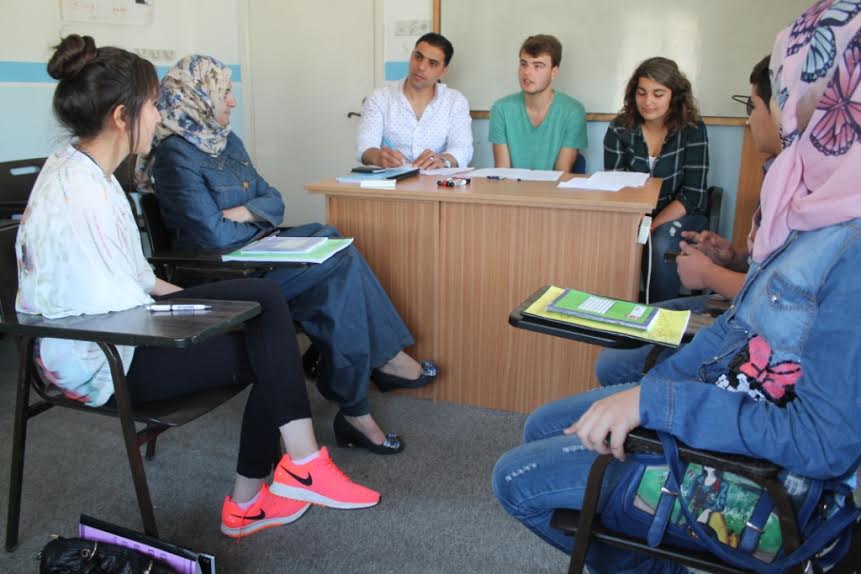 The questions were designed to gain an understanding of the level of English of each student. For example, questions about their daily life, the past and the future. The students were challanged to answer the questions using the grammar they learned in their lessons. The answers of the questions required the use of the past tense, the future tense, indirect questions, general and specific descriptions. Also, they were asked to show a foreigner around Hebron, using sentences that indicated where particular buildings were.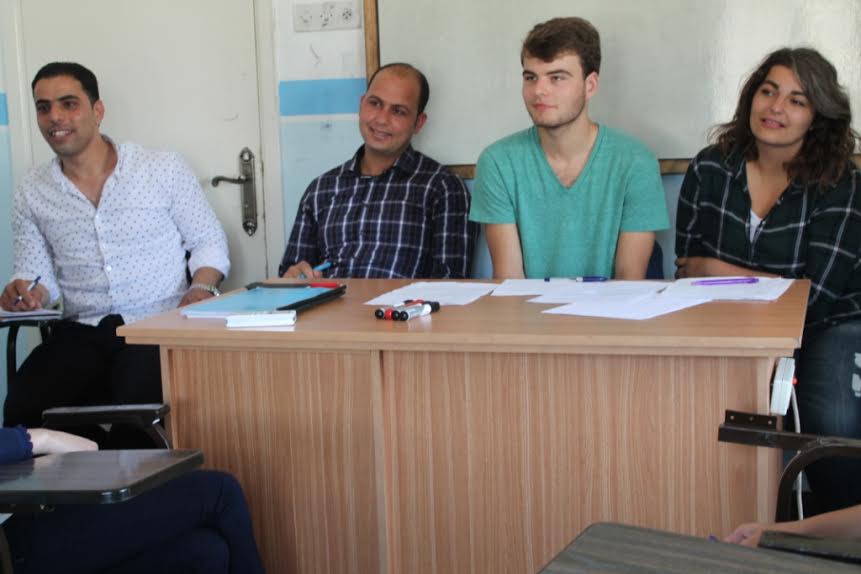 The level of their English was, in my opinion, very high. The students were of course a little bit nervous, which is normal during an examination. However, they were enjoying speaking English and making conversation. Most of the students did not even need a long time to think about the questions but answered them right away. The mistake that was made most often was forgetting the verb is/are. This is because in Arabic, this verb does not exist. However, their answers were still clear and there was little confusion.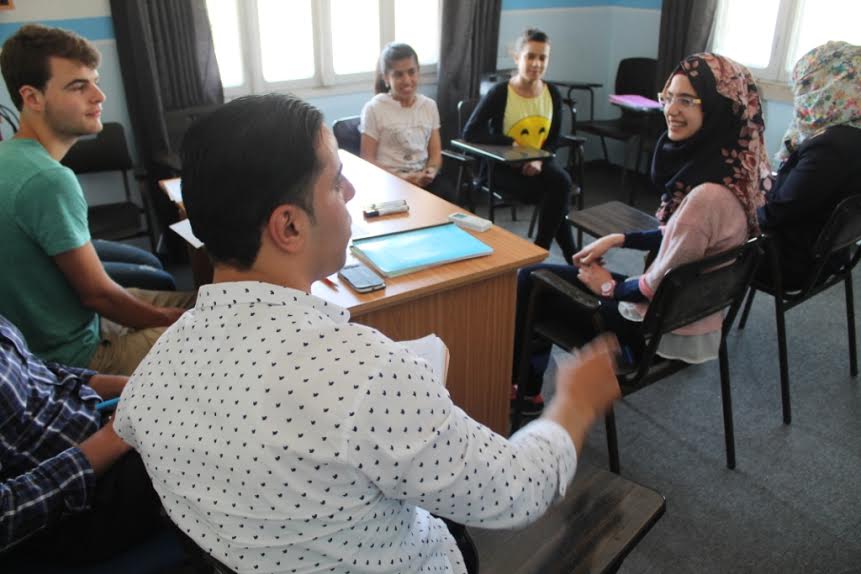 After the examination the students were asked to leave the room for one minute, in order for the examiners to evaluate them. After one minute the students returned and were given feedback on their English ability such as what they did well and what they needed to improve. The most important thing is that the students are motivated to continue learning Arabic, this was achieved by always helping them to improve in a positive way.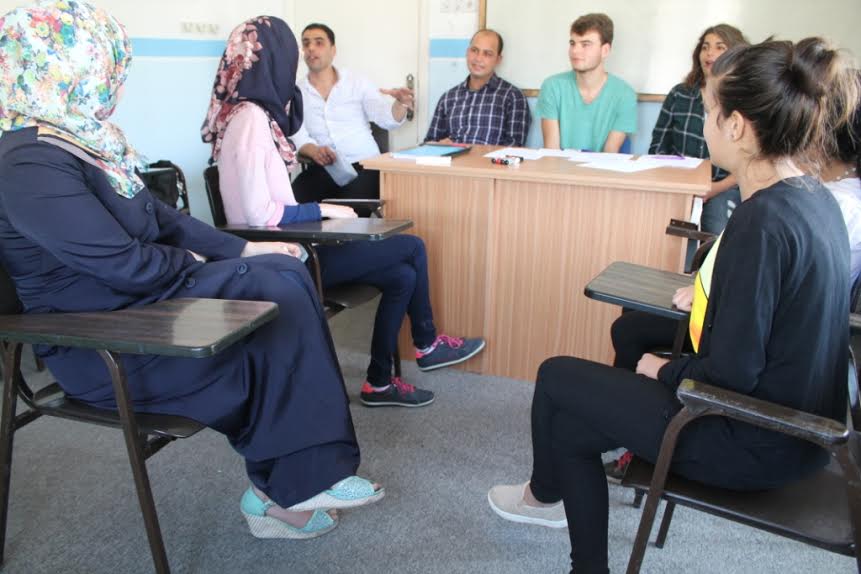 In the end, the students were happy about the results and the examiners too. As this was the midterm examination, the students still have time to improve things, but they are already at a high level.