Last week, the Excellence held another session of the English Club 2. The topic for today was Volunteerism and Environmentalism in Palestine facilitated by volunteers Iram from Australia, Aisha from America and Moncia from America, and Yousef from Hebron.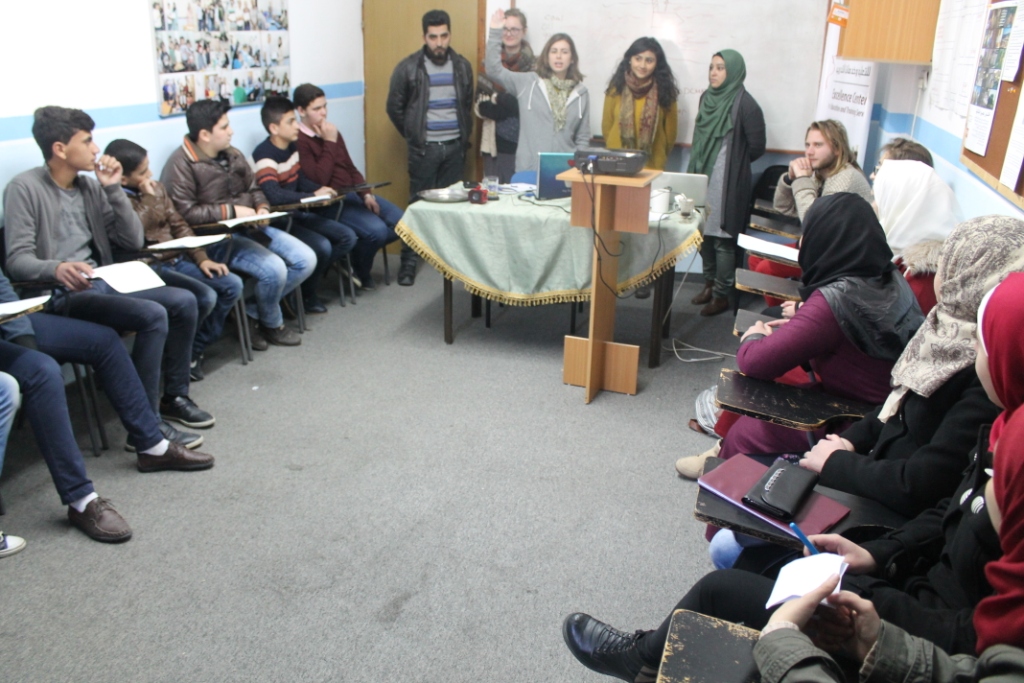 Throughout the class, the topics of volunteerism and environmentalism in Palestine were defined and discussed by students and teachers. The class was shown videos of volunteering in Palestine and discussed different ways to do so, the importance and the benefits of it. Volunteers Melania and Michy from Germany concluded the volunteerism portion of the class with a song performance on the ukelele, which used the original tune of "I will survive" with the words changed to "I will volunteer."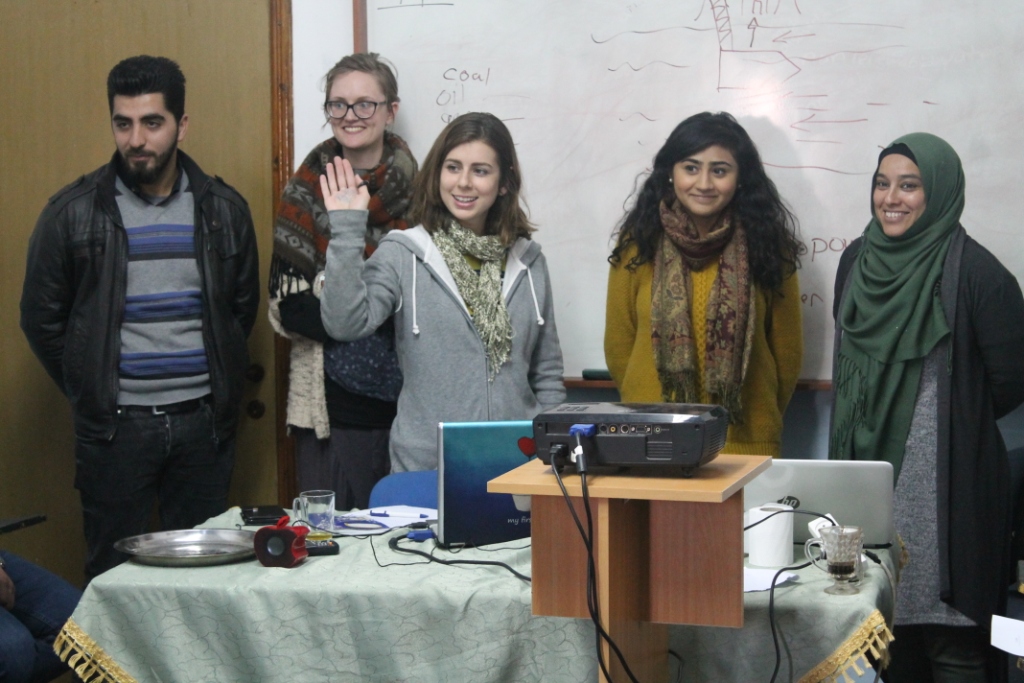 After this part, the discussion moved on to environmentalism in Palestine. Palestinian Students were shown other videos about the environment and keeping cities clean. The class brainstorm other environmental issues such as climate change, pollution, and use of fossil fuels. They talked about the causes and effects of each as well as brainstormed different ways as individuals they can make a change.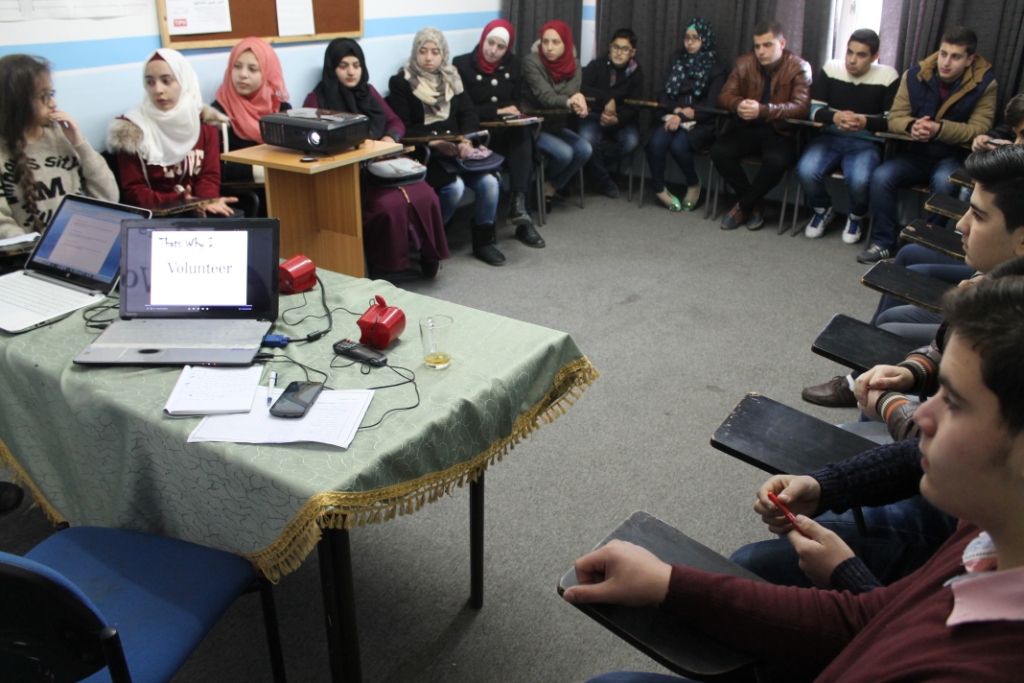 The class concluded with some students making a pledge to do one thing to help the environment. One student promised, "I will not use any plastic bags from the shops" while another vowed to "not throw rubbish on the streets."