Volunteer to Teach English in Palestine
|
On Saturday March 14th Allison Harrington, a teaching volunteer from Ireland who is participating in the Volunteer in Palestine program 2015 in Hebron, Palestine , led a Beginner English class in a number of conversation activities centered around the topic of family.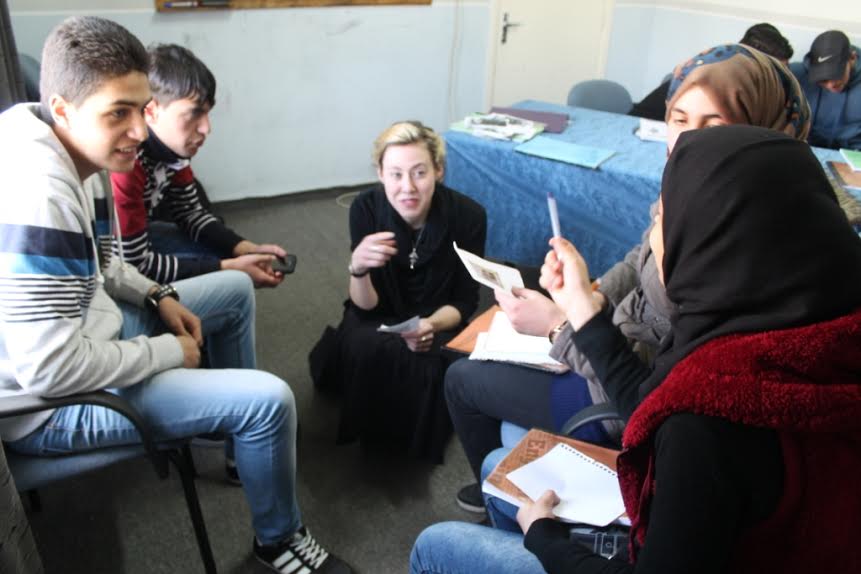 Allison began by leading the class in an activity where they were tasked with imaging the possible lifestyles of different people from photographs. After that the class played an "Opposites Game" where they worked together to brainstorm opposing vocabulary for a list of words.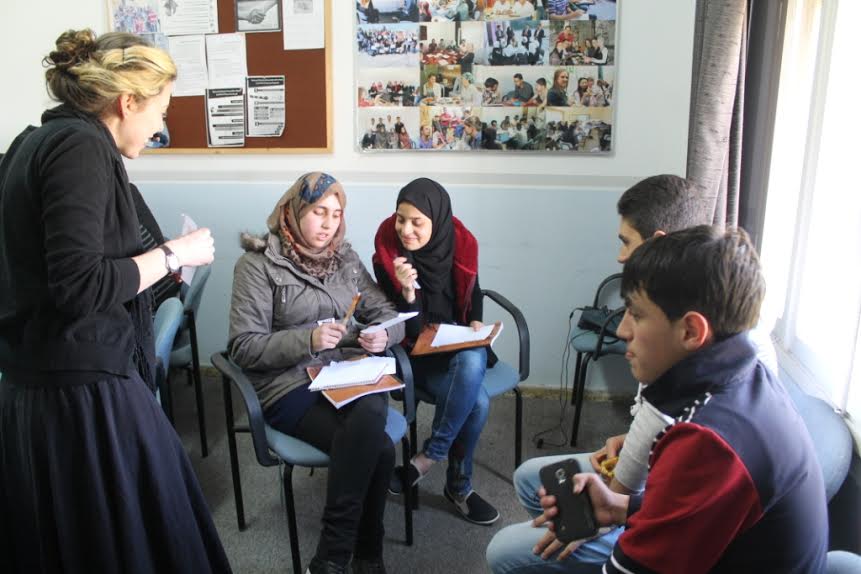 Finally the class did a reading exercise in which they read a passage before asking a number of clarifying questions to help expand their vocabulary. It was truly an effective lesson overall, incorporating not one, not two, but three separate activities to keep students alert and engaged throughout. It is lessons such as these that truly embody the Center's philosophy of "learning by doing", and we would like to thank Allison for the wonderful job she did today.