Volunteer to Help Palestinians Speak English
|
Henrik Nielsen is from Denmark and works at the Temporary International Presence in Hebron.  He has volunteered at the Excellence Center in the city of Hebron, Palestine for 2 hours with a group of 15 Palestinian students. The students finished 35 hours of Beginner 1 English lessons at the Center.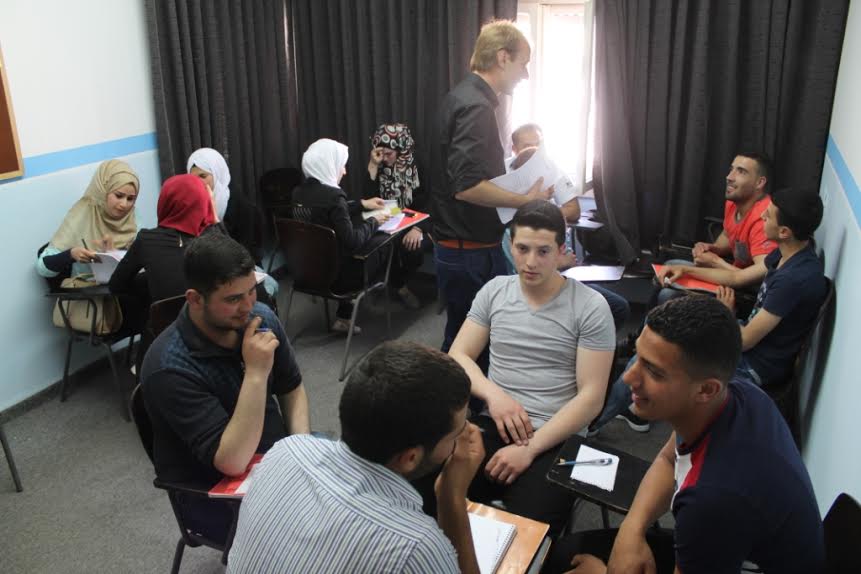 Henrik helped them summarize what they learned and made conversation with them to make them practice conversational English. He helped them to get to the next level of English lessons, which is the Beginner 2 classes.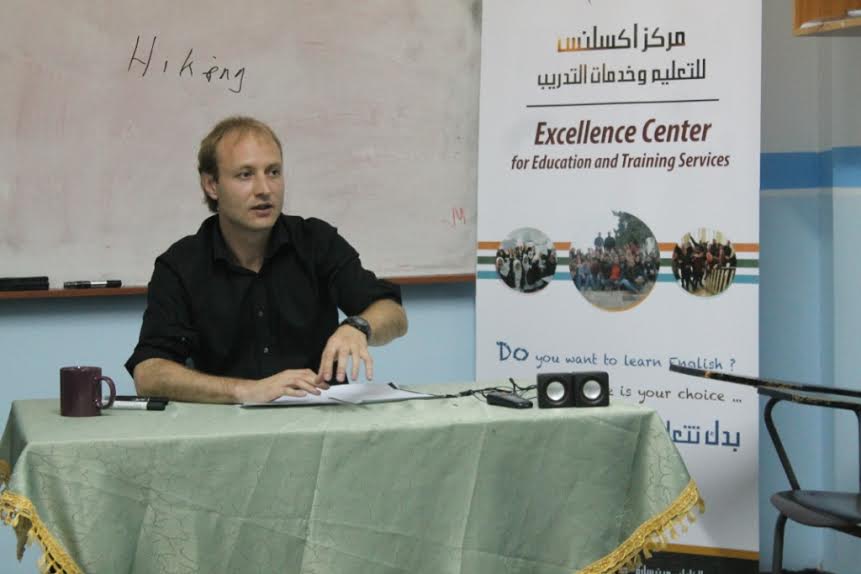 Henrik was amazed by students' English specially their conversational skills. At the end of the meeting, he wished everybody of them a bright future. He also offered them some "effective ways to learn conversational English".