Volunteer Teaching in Palestine
|
On Monday March 2nd Excellence Center teaching assistant Luke Mercurio, who is participating in the Teach English, Speak Arabic in Hebron-Palestine, led his Intermediate English class in lesson focusing on food and restaurants.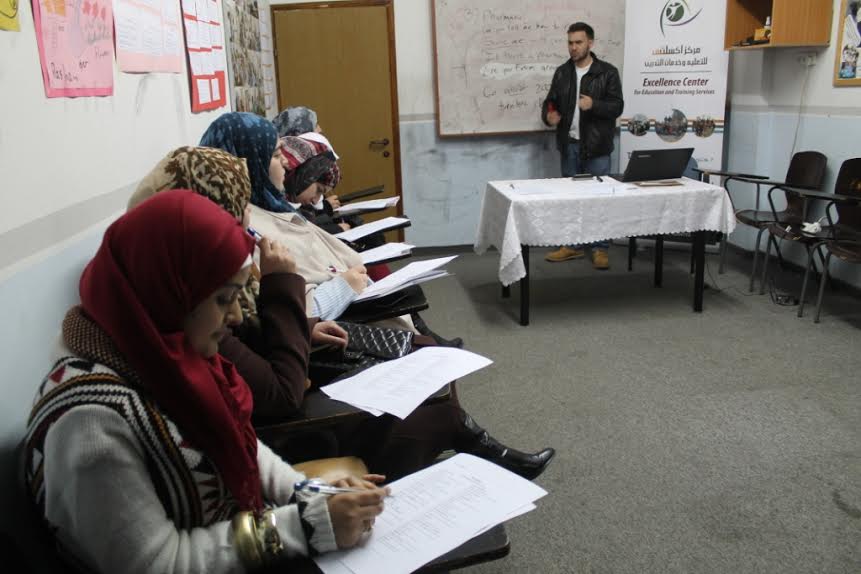 The class began with a presentation from student Aya Saleh Qadi on "7 Tips for Healthy Eating and Living", a highly educational presentation which paid particular attention to design and visual aids. After that the class responded to a number of written prompts individually before sharing their answers with the class. Next, the students went over a number of restaurant related words, phrases, and idiom in English, making sure to use each phrase in context by giving specific examples.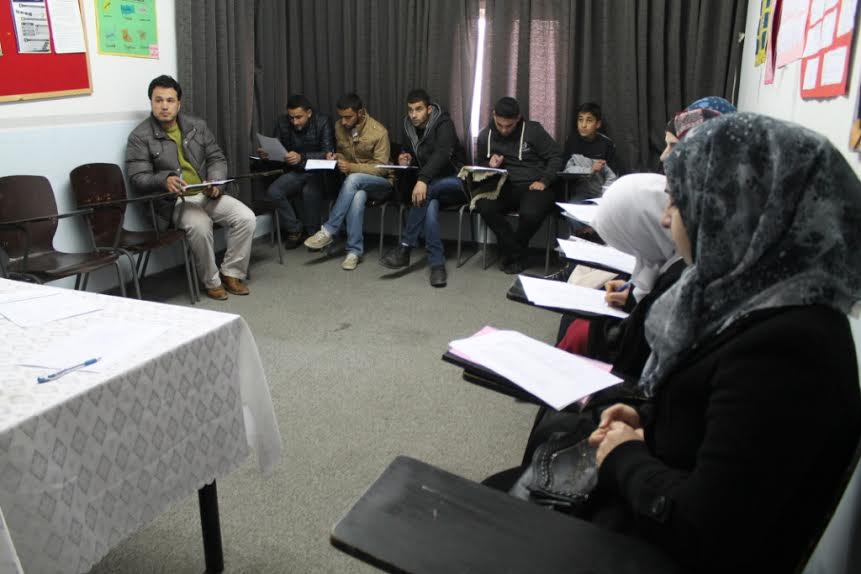 This was followed by an ancillary worksheet which tasked the students with matching the particular phrases to the sentences they best completed. Finally, teaching assistant Mercurio led the class in a group listening exercise in which he played a DVD on restaurants but having the students answer questions. Overall it was a varied and engaging class full of interesting activities.