On Thursday March 19th the Excellence Center hosted another installment of its English Club program at the local Yaser Amir Girls' School in the city of Hebron, Palestine. English club is one of the volunteer programs that the Excellence Center organizes for the Hebron community in Palestine.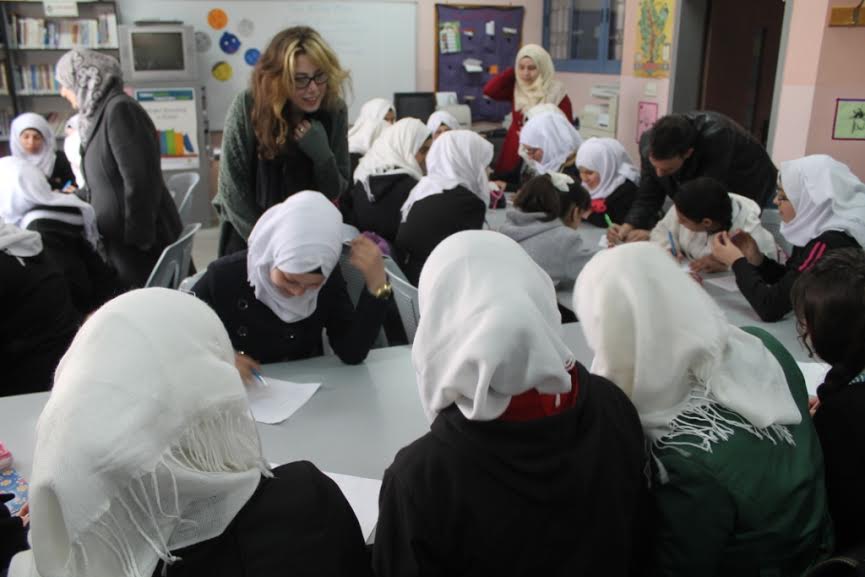 Today's lesson was taught by American teaching assistant Luke Mercurio who is participating in the Teach English, Speak Arabic in Palestine, Irish teaching volunteer Allison Harrington who is participating in the Volunteer in Palestine program 2015, and Duaa Haddad a university student from Hebron.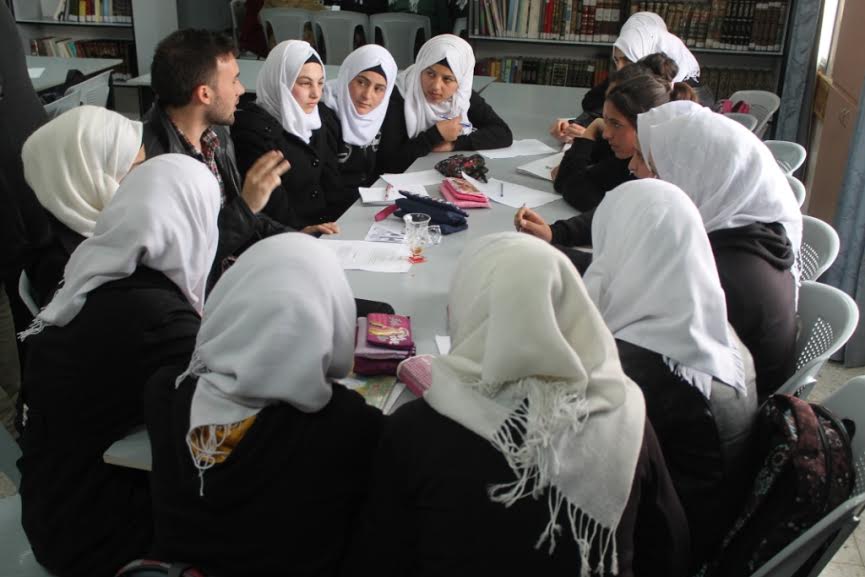 The topic of the day was "future plans and time management skills" and so the instructors organized the students into groups and had them independently respond to a number of different prompts before practicing their speaking by sharing out loud.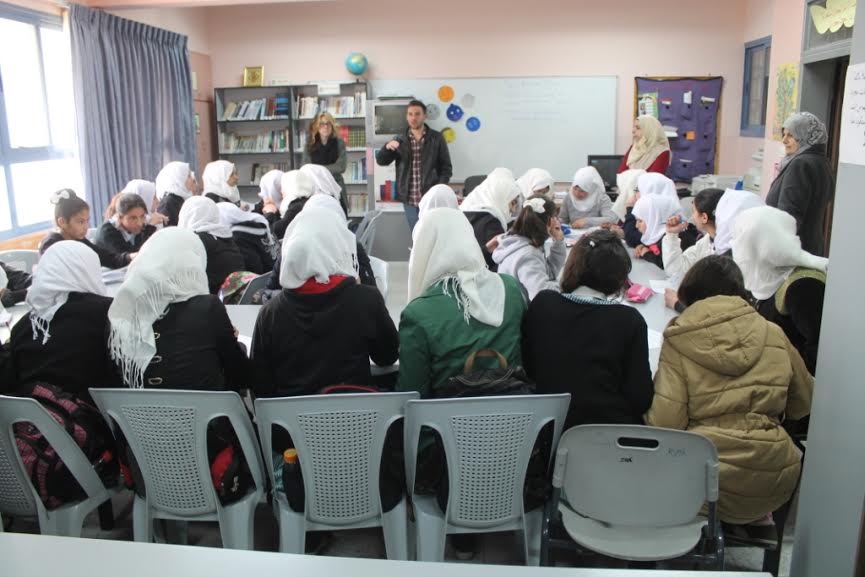 In the first part of class students described what career they would like in the future and their future dreams, while in the second part instructors educated the students on the basics of time management skills, like creating schedules and compartmentalizing their work to make it more manageable.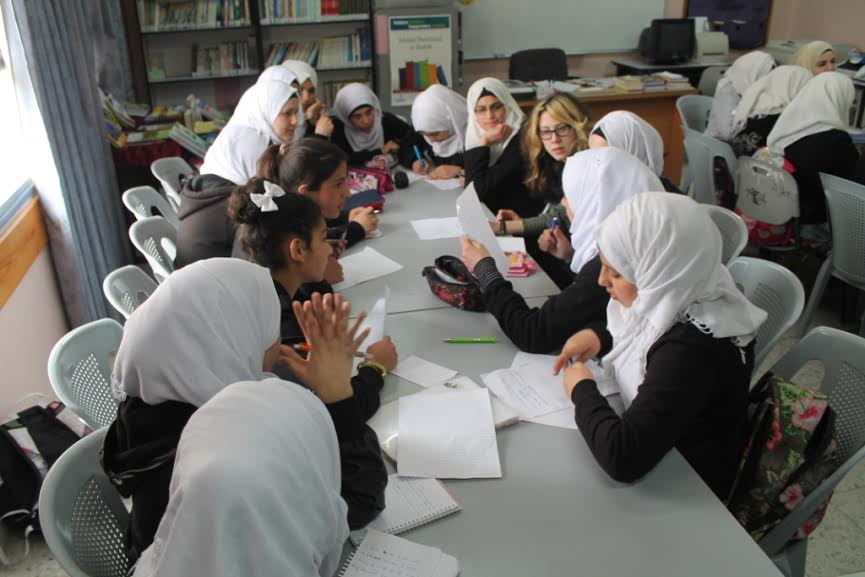 The students seemed to take a lot away from the seminar, and they greatly enjoyed their conversations with the international volunteers. The Center is very much looking forward to continuing these English club seminars in the coming weeks.