The Volunteer Opportunities in Palestine provided by the Excellence Center takes you to the city of Hebron to teach English and learn Arabic. At the Excellence Center the volunteer becomes the teacher to Palestinans of all ages who want to learn and improve their English. You will work with Palestinian teachers and other international volunteers from all over the world to teach students that range from young children to students to working adults. We teach using a variety of methods, from structured lessons to informal conversations to ensure that we provide the  best experience possible in which to learn the English language.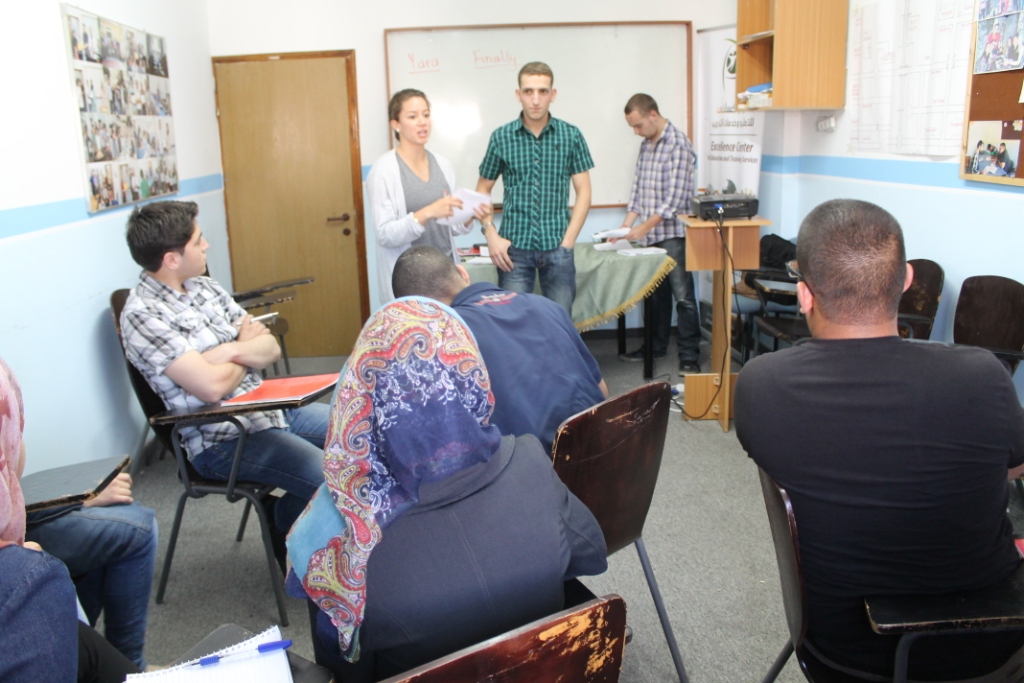 As well as teaching English, volunteering at the Excellence Center also gives you the opportunity to learn Arabic. Every week volunteers are given three hours of Arabic lessons which are supplemented by the invaluable experience of living and interacting with Palestininans on a daily basis.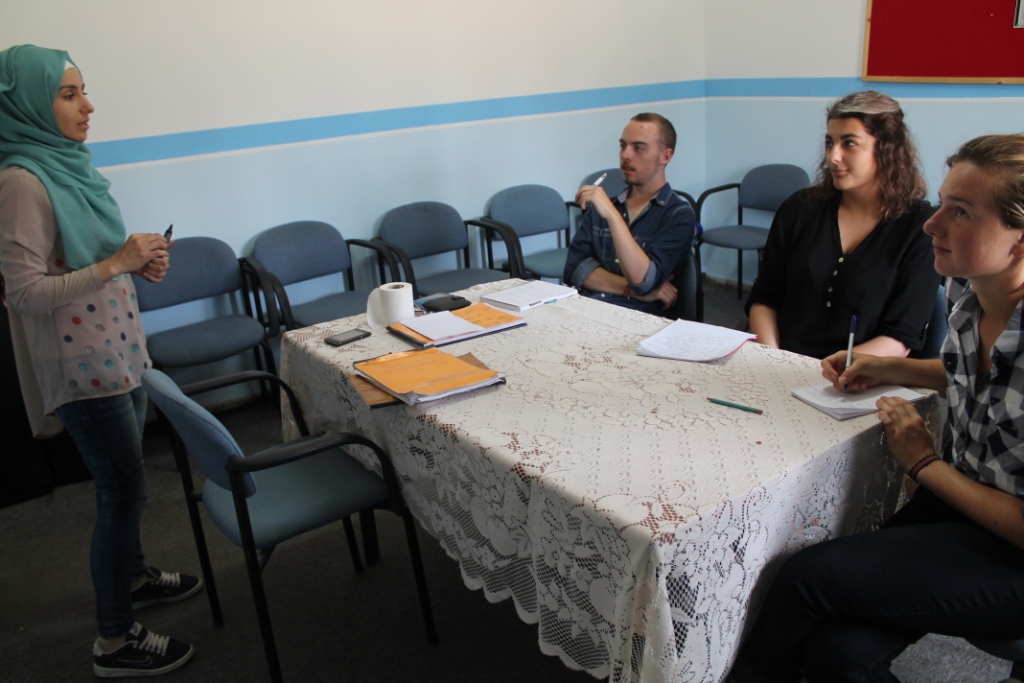 Whilst participating in the volunteering opportunities with the Excellence Center you will be volunteering and living in the city of Hebron. Hebron is a vibrant and lively city that welcomes newcomers wholeheartedly and the Excellence Center ensures that every volunteer experiences the city and surronding area to the fullest by arranging trips to places siuch as the Old City and a nearby refugee camp. Daan (20) from the Netherlands says "I've never felt more welcomed! In my short time here I've been invited to three weddings and countless dinner events. The people here welcome you with so much openess and warmth." Ines (21) also from the Netherlands goes on to say that "contrary to what I expected as a woman, and a foreign woman at that, Hebron and Palestine in general feels very safe and inviting. I have never felt unsafe here either travelling or taking taxis on my own."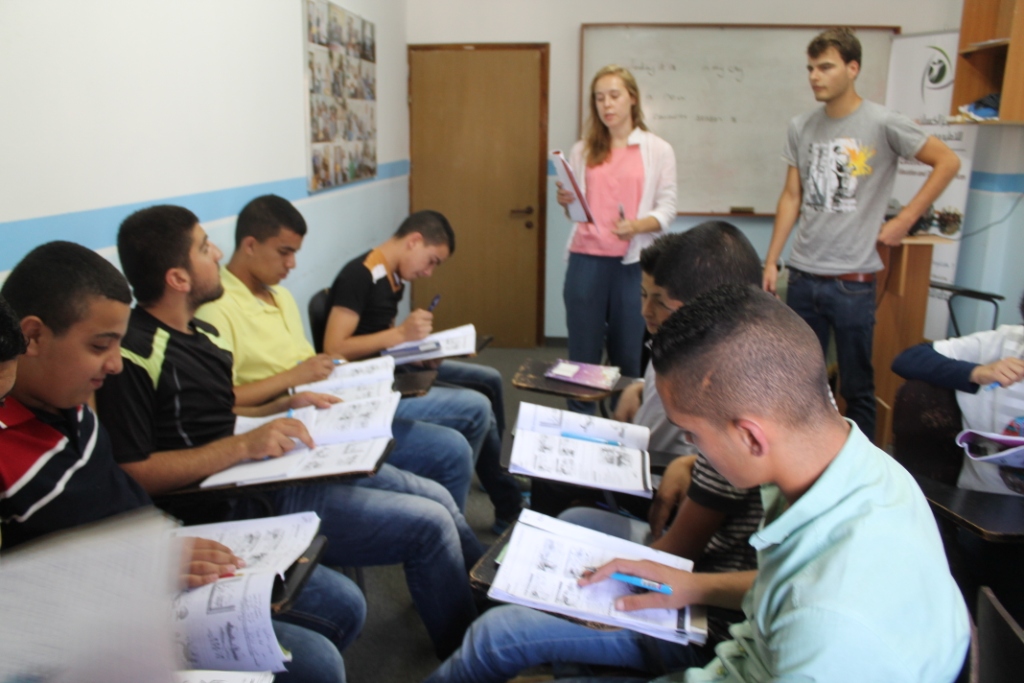 The Volunteer Opportunities in Palestine that the Excellence Center provides means that you will be set up with a host family during your stay here in Palestine. Alice (19), a volunteer from England, describes her host family as "very generous people who go out of their way to make sure your stay here is comfortable." Maude (21) from France agrees, saying "my host family  made me feel like I was one of their daughters." Both Alice and Maude went on to say how their experience living with a host family was a perfect way  to immerse oneself in the daily life of the Palestinians.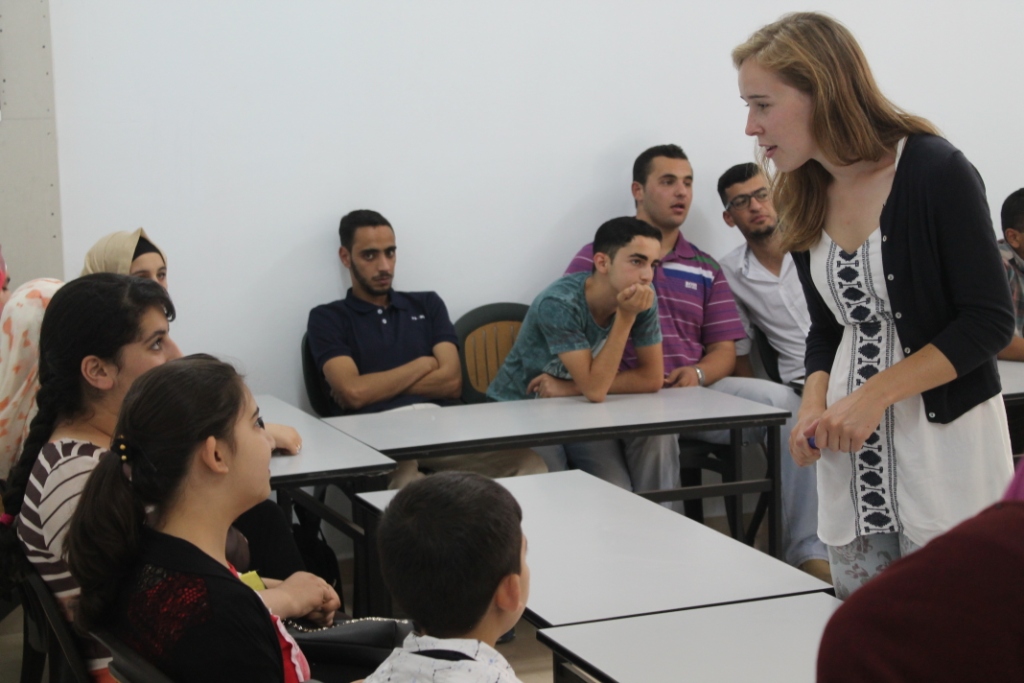 Outside of the volunteering opportunites at the Excellence Center Palestine is full of things to do when you have free time. From the beautiful city of Nablus to the ancient sites of Jeruslaem to the shores of the Dead Sea, Palestine is full of fascinating and stunning places and locations. " I found the country of Palestine to be a stunning place," says Patrick (20) from Ireland. "Every week there was somewhere new I wanted to travel to and explore."
Excellence Center volunteering opportunities in Palestine goes beyond the rewarding experience of teaching English. It facilitates an experience that allows you to be fully immersed in Palestinian culture and life as well as see all that this country has to offer.