Volunteer in the West Bank
|
Many international students come to volunteer in the West Bank to help Palestinians and engage themselves in some educational, cultural and community activities.  They aim to provide as much speaking time for Palestinian students as possible as well as cultural exchange and interesting discussions. Volunteers also organize workshops such as academic writing, CV and cover letter, and other skills.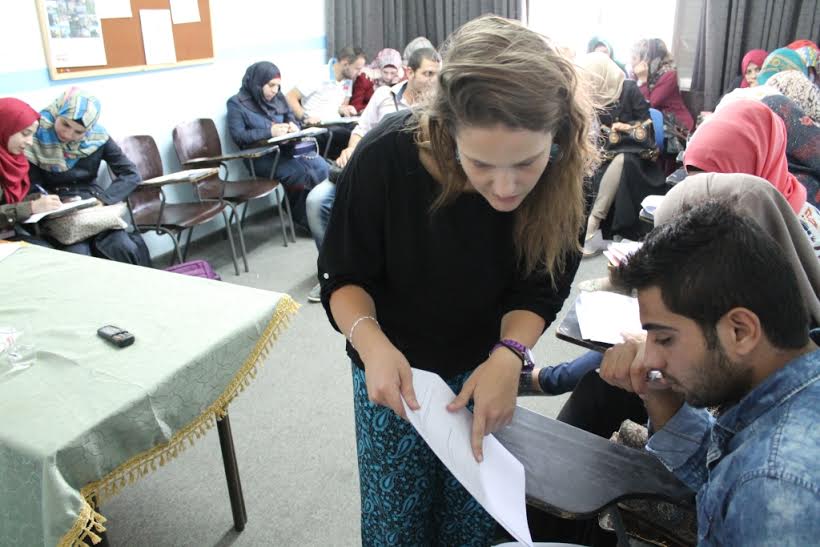 Volunteers participate in many different activities with the center on a weekly basis. Some of them include community outreach programs such as 60 minutes during which teachers give free classes to students in local schools. They also attend outings around town to places like Shuhada street in the Old City, Ibrahimi Mosque, as well as shops to watch local artisans in the act at glassblowing, textile, and ceramic shops.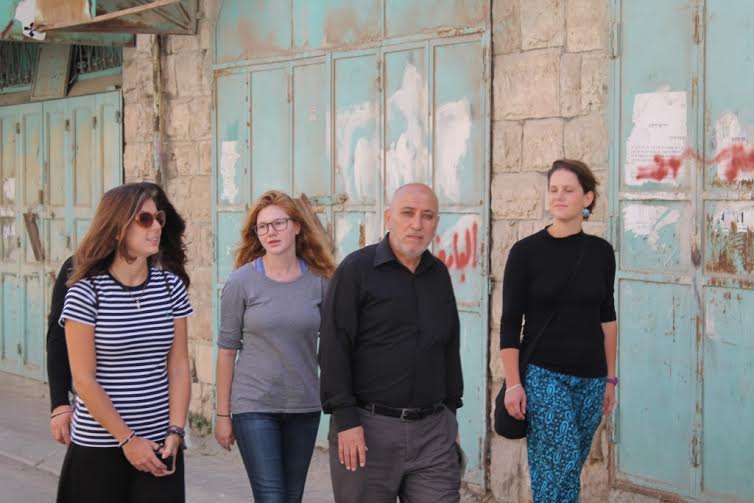 During volunteering in the West Bank, female volunteers will stay with a Palestinian host family in Hebron and surrounding areas. Palestinian families are very hospitable and welcoming. It also provides the opportunity to learn more about the culture in a more intimate way, through family activities, meals, and celebrations such as birthdays, and holidays.  It can also be a great way to learn and practice Arabic, especially the local dialect.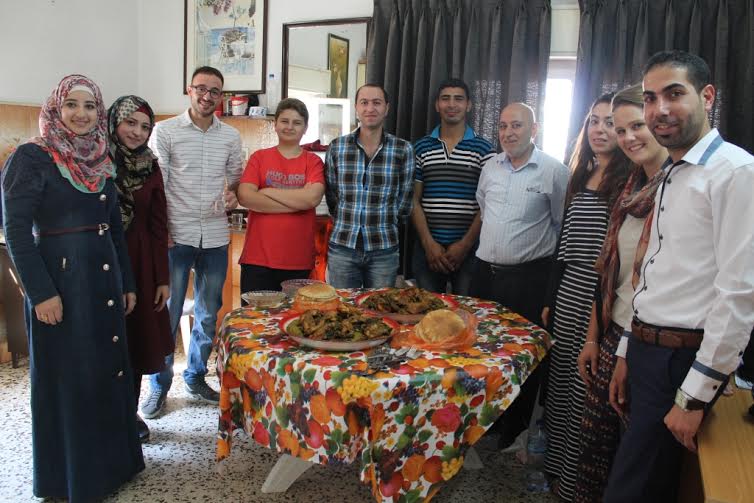 On the weekends or days off from the center, volunteers often go out of town, sometimes together,  to visit other cities such as Ramallah, Jerusalem, Bethlehem and visit popular attractions such as the Dead Sea and other historical sites.
Yearly, around 50 internationals come to volunteers in the West Bank. Hania is one of the current volunteer English Teacher at the Excellence Center in Hebron. She grew up in The Netherlands but has a Palestinian parent and thus speaks Arabic fluently. She is here to reconnect with her heritage and learn to read and write Arabic. Of her experience thus far, sh e says she was excited to come here and has found that it is a great environment and is really enjoying it. Hania says from this experience she has learned how oppression affects the people in their community. And above all she likes connecting and building relationships with the students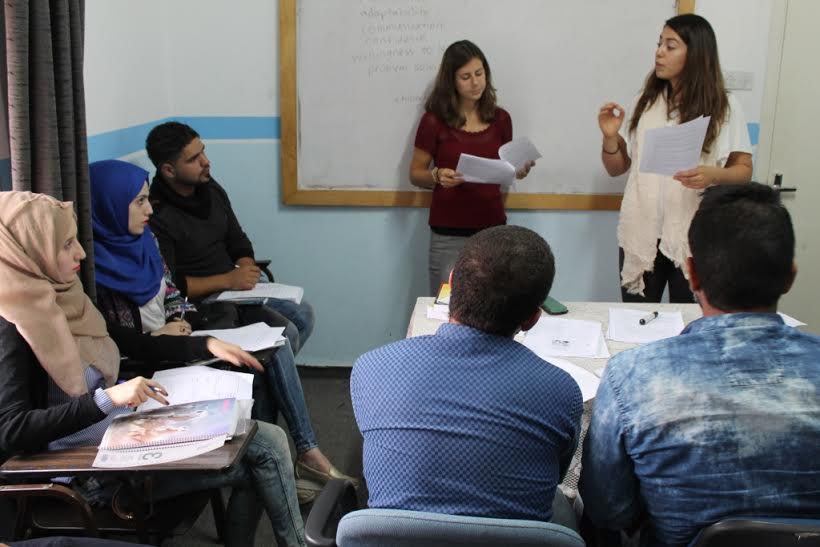 Jan, from Belgium, is another volunteer in the Teach English Study Arabic program with positive remarks. He has a degree in education and possible plans to become a teacher. He describes the Palestinian students as" very enthusiastic and ambitious to learn. They are respectful towards foreigners, interested in the culture, and are keen to talk about Palestine." He says that he likes that he can teach from young kids to adults and that being here teaches you things you can't find in a book.