Ed, 23, from the US, came to the Excellence Centre in Hebron to teach English after volunteering in Jerusalem for a month. 'I wanted to spend time in Hebron', he said. 'I'm studying my Masters in political science in London, and it was important for me to get a look at the Palestinian Territories, as well as Israel', he said.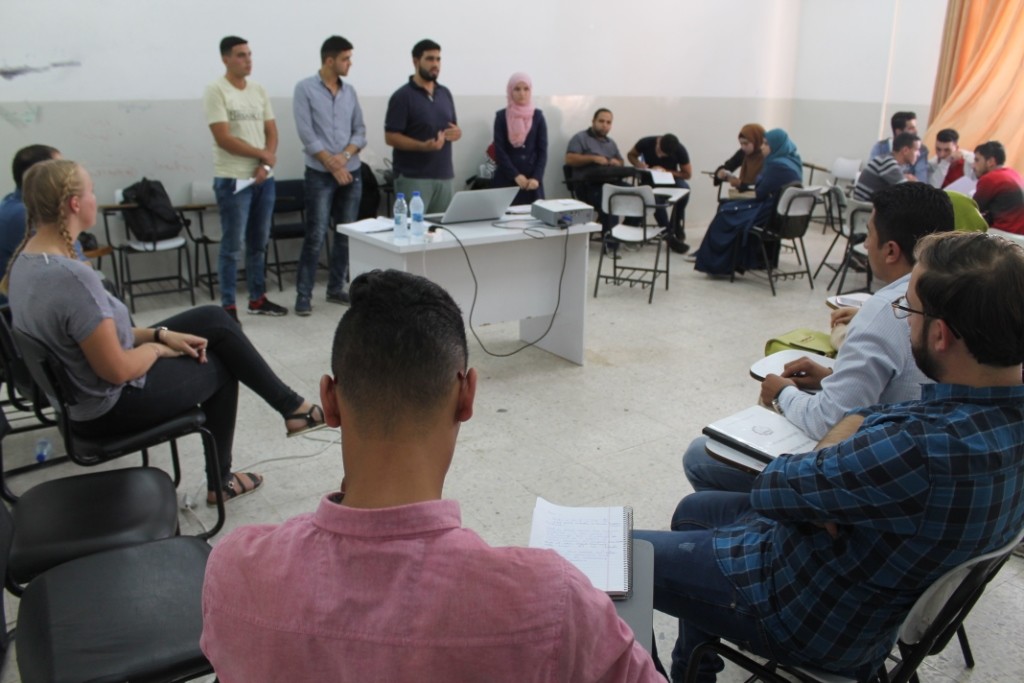 'I loved Jerusalem, the sites were amazing', he said. 'The Dome of the Rock looks unreal, with that massive golden dome, 'and the whole city is just buzzing. I arrived in a coach from Tel Aviv airport to Damascus Gate. I hadn't slept in two days, but the souq there was so much fun. I sort of ate my way through tiredness because I found so many good pastry stalls'.
Most of my friends volunteering in Jerusalem had Hebron on their bucket list. It was meant to be really lively because it's such a hub of trade in the area, and of course, you have to see the Cave of the Patriarchs, the tomb said to have been designated by Abraham for his descendants. I'd heard about the Excellence Centre from a friend, and was keen to get some teaching experience in Palestine, so I just extended my time in the region, and flew back after a month in Hebron.'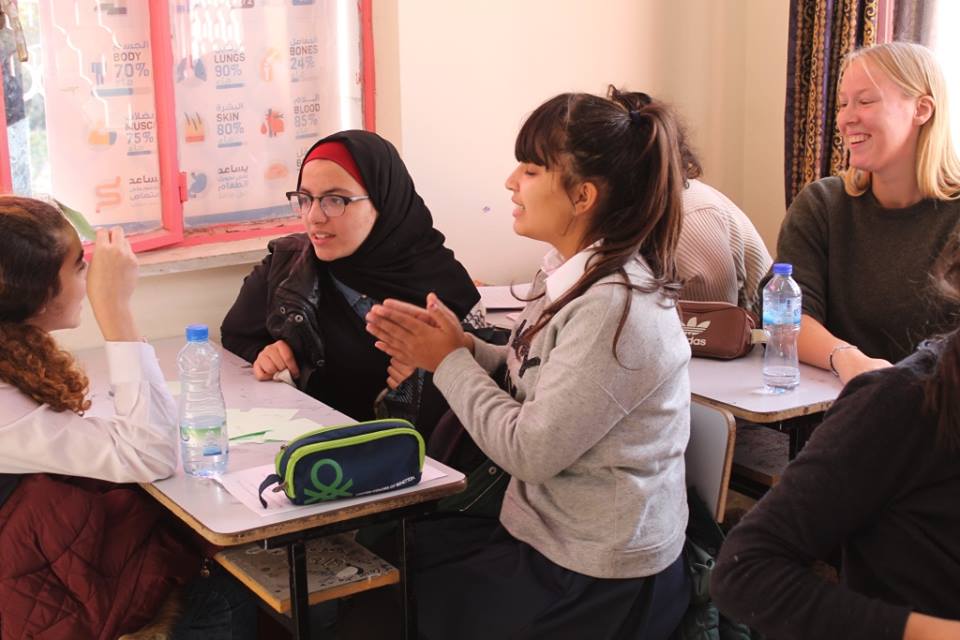 'I was a little worried about crossing to the Palestinian territories. There are a lot of soldiers with guns around, and they definitely make you feel like there's something they need to be protecting you from. But when I got to Hebron, for all the articles I've read calling it the 'pressure cooker' of the Israel Palestine conflict, I felt pretty safe.
I feel totally secure in H1, where the Excellence Centre is, and where my host family live. The Western girls I knew felt all right to walk around alone after dark, even if they might attract a bit more attention than I do. Even in H2, if you have your passport and visa, you feel pretty comfortable. It was also definitely important for me to see what it's like on the border. It's an intense experience walking down Al Shuhada Street, which has been closed to Palestinians for decades. It's like a ghost town, with boarded up shops and no traffic; the locals call it 'sterile street'.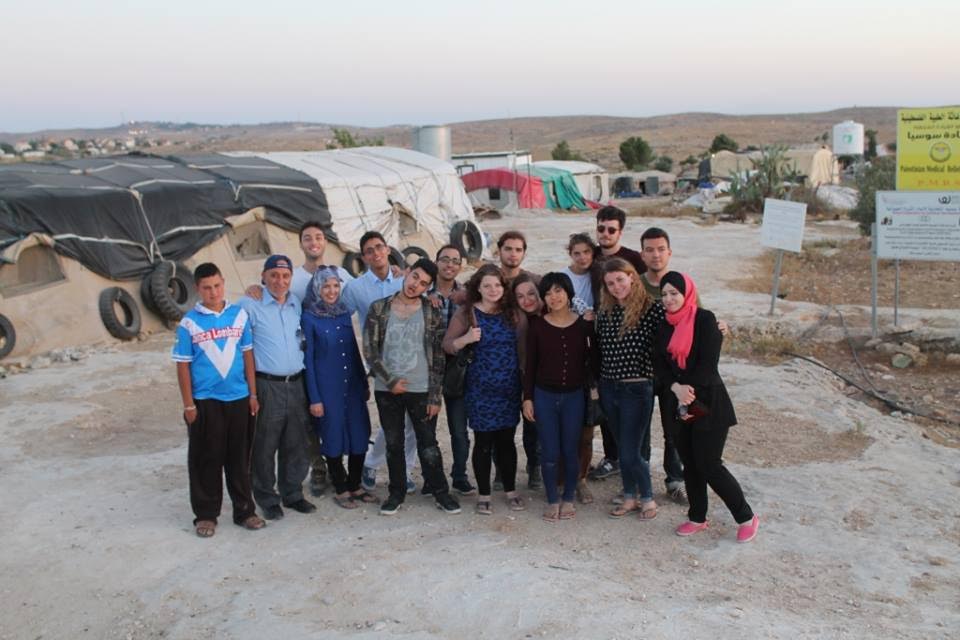 Hebron is one of the oldest cities in the world, so there's plenty to see. It was pretty cool to be able to look at the stone work at the Cave of the Patriarchs, and be like, 'look at the new bit of this wall, it looks like it was made in the same way as the Al Aqsa mosque.
I really felt like Hebron completed by time in the area after volunteering in Jerusalem. I got to know a lot of Palestinians through teaching at the Centre, and I got to experience daily life in Hebron by living in a host family. I'd definitely recommend a visit to people volunteering in Israel.'