Volunteer in a Women's Rights project in Palestine
The Excellence Center is looking for anyone who has a strong interest and/or great knowledge about women rights and gender-related issues, from pre-university students to postgraduates with a degree in Gender Studies or similar. Our Women Rights Volunteer in Palestine program will enable you to bring awareness about gender equality in one of the most conservative cities in Palestine, where women's rights are behind those of men, by directly talking with the Palestinian youth.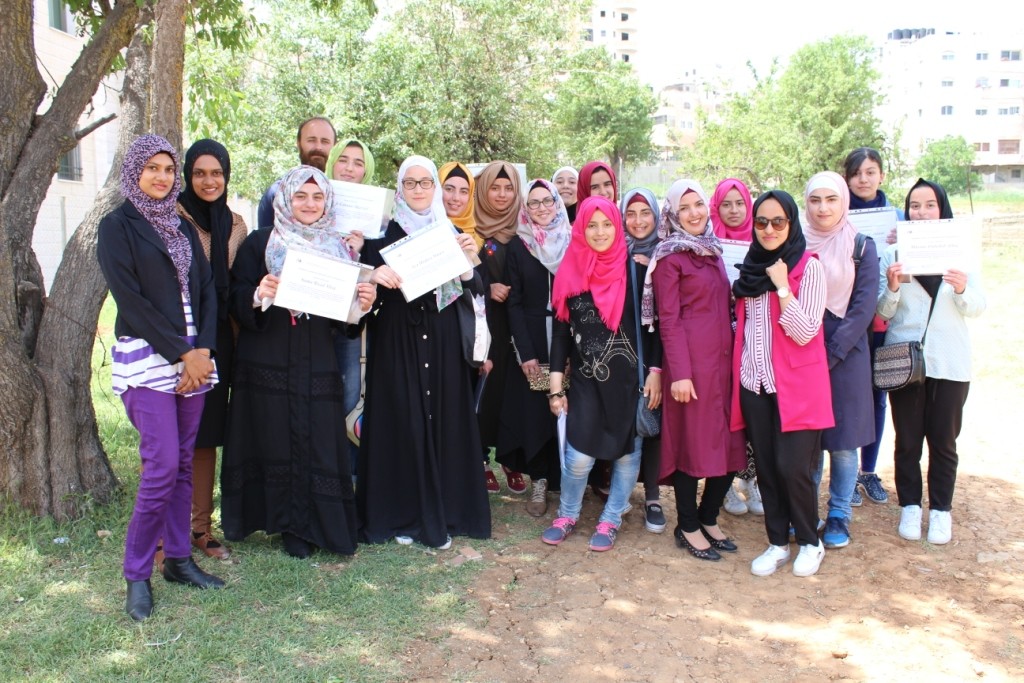 Brief information on the project
The project will have its headquarters at Excellence Center's facilities in Hebron, Palestine. In this program, you will create and execute lessons and discussions for your students to discuss and learn about women's rights in Palestine and in the world. Your job will be to facilitate discussion and provide your students with views and opinions that they may have not heard before. In addition to this, you will research, contact, and cooperate with different local and international women's rights organizations in order to connect your students' education to their city and country.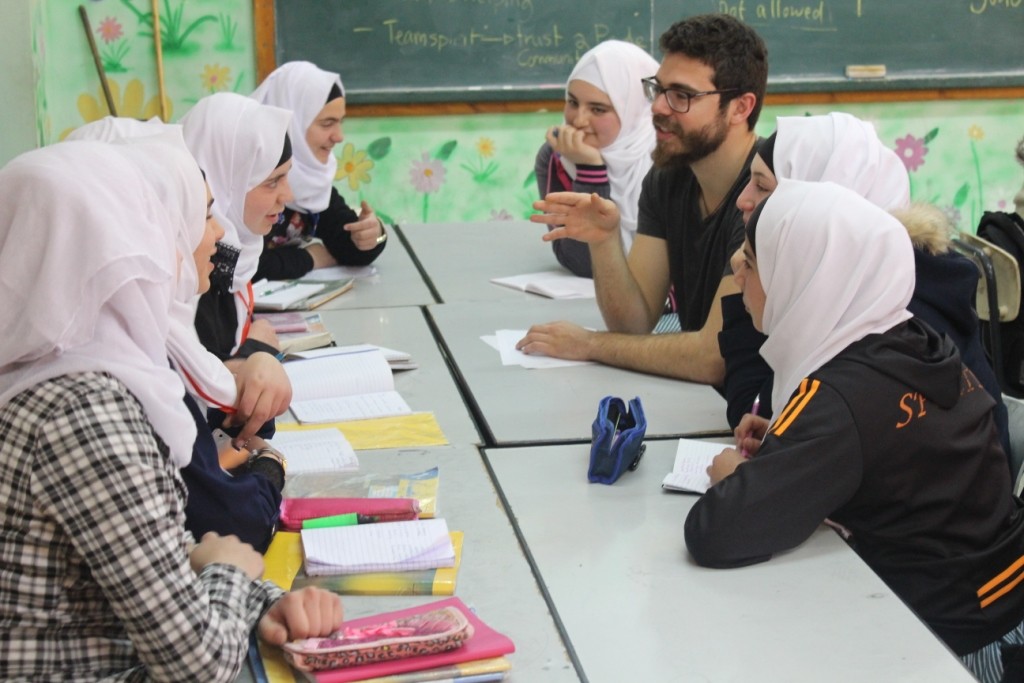 Location of the Project:  Hebron, Palestine
Project length:  From 1 week – 8 weeks
Arrival Airport:  Ben Gurion Airport (Tel Aviv, Israel)
Volunteer Work:  Organize activities for Palestinian women in Hebron
Age:  18 – 70
Number of Volunteers:  Up to 4 international volunteers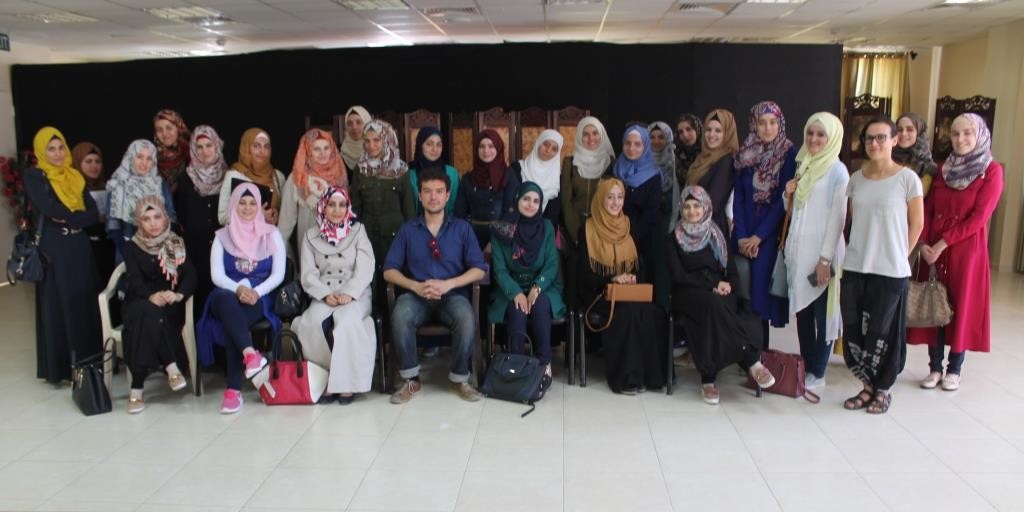 Before deciding a schedule, volunteers will be welcomed at the Center and they will be given an orientation week about Hebron and Palestinian culture, which will include both Arabic language instruction and classes on Palestinian culture. In order for you to be as involved as possible in the Palestinian community and culture, we will provide you with accommodation with a Palestinian family who host you and help you with any issue that might come up.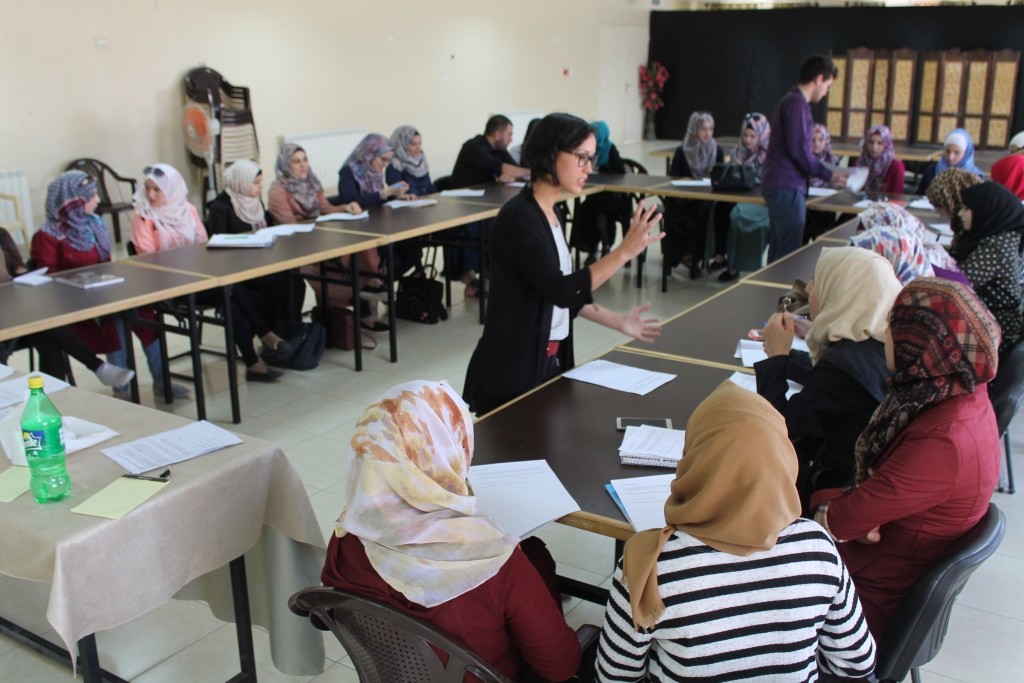 After the introductory week, the volunteers themselves will get to decide what kind of activities they will develop during their stay in Palestine, which will be based one's individual interests, field of competence, level of experience and skills. We are very flexible, and you will have exceptional freedom to choose what activities to implement in your own schedule.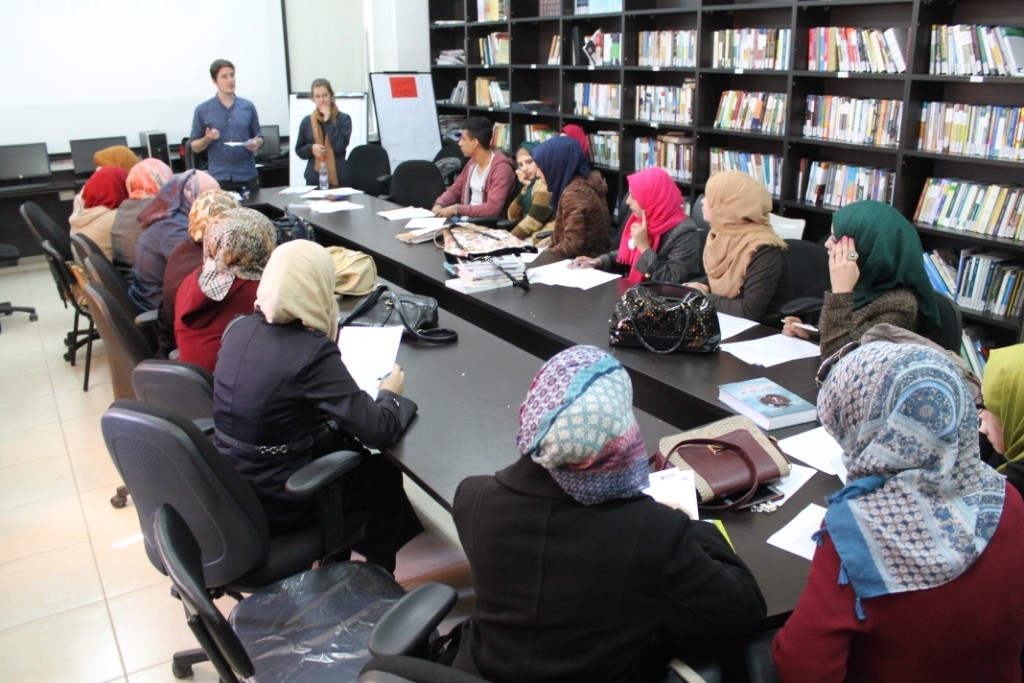 Which kind of activities you can organize during the volunteering period?
There are many activities suitable for all levels that we wish to carry out during this program, such as:
Volunteers with higher qualifications and more experience may meet with the Ministry of Women's Affairs in Palestine and organize workshops in local schools and universities.
Hold talks for Palestinian girls and women to raise awareness about their rights and their potentialities.
Educate Palestinian boys and men about gender equality through a series of activities such as workshops and stalls.
Open an anonymous information booth or telephone number so that victims of domestic violence or other kinds of harassment can report their situation without fearing repercussions.
Organize some activities for Palestinian women
Organize fundraising activities for financing local NGOs.
Form connections with Palestinians and organize some activities for the Palestinian community, such as information stands in the main squares of Hebron.
Organize guided visits to NGOs and to the Ministry of Women's Affairs in Palestine.
Use information from foreign universities to introduce Palestinian youth to college-level studies about Gender Equality.
Conduct workshops about the roles and depictions of women in conventional and social media.
Typical day at the Excellence Center
You will be expected to work for around 30 hours a week; from around 9 am until 5 pm, from Saturday to Thursday. Normally, international volunteers start the day with a breakfast at the Excellence Center together with teachers, volunteers from other programs, and directors. You will also have the opportunity to go on sightseeing trips in Hebron with the Excellence Center. You will generally have your evenings free, although the Centre will organize occasional optional activities.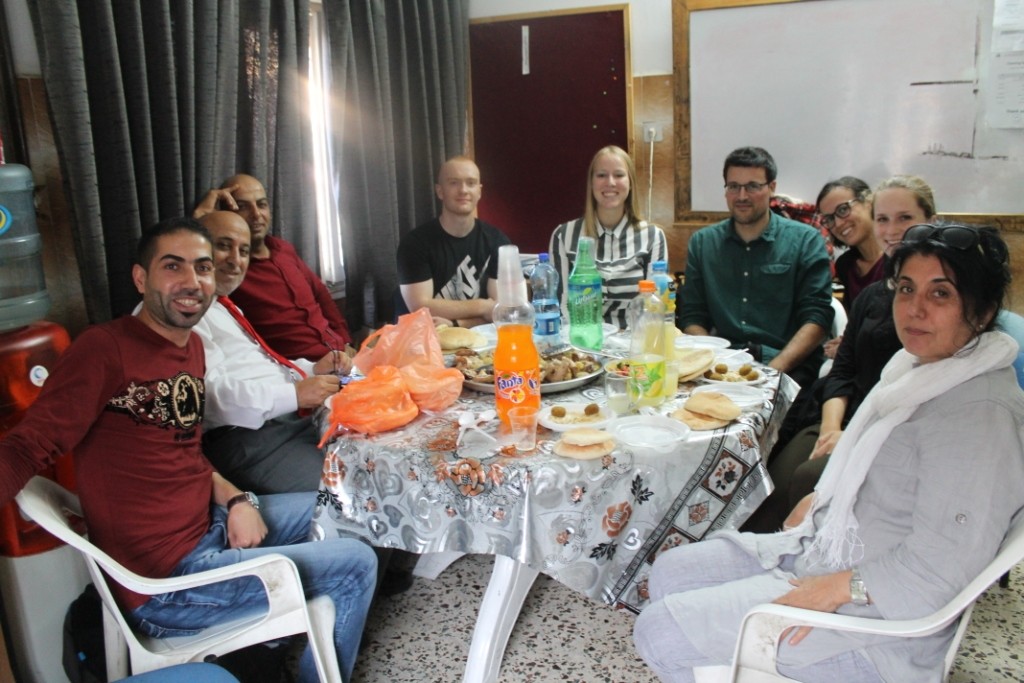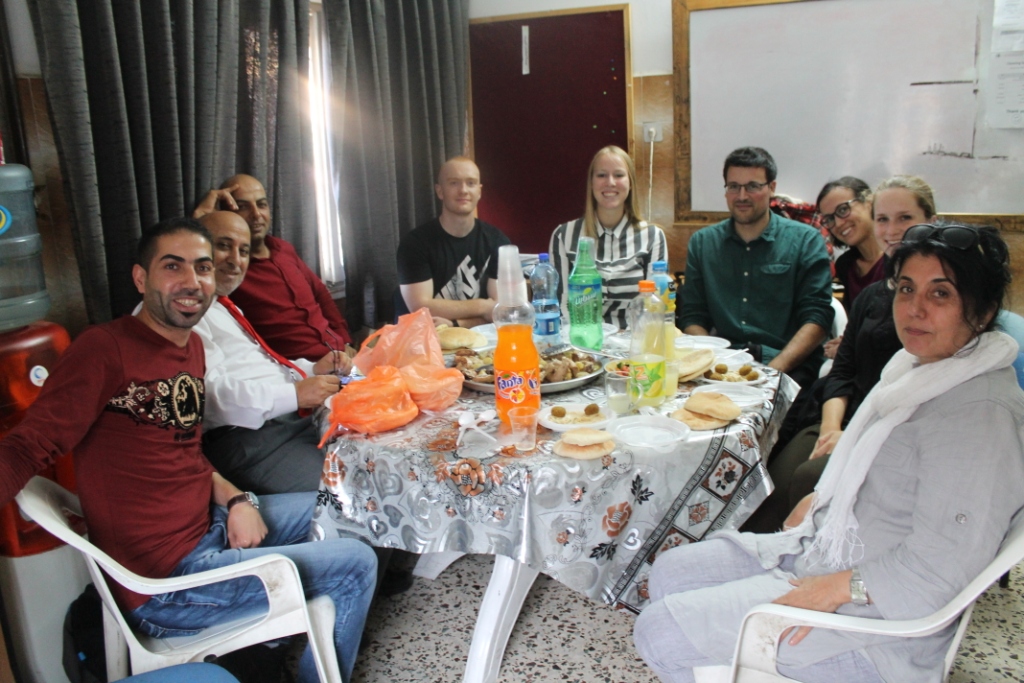 Our Women Rights Volunteer in Palestine program is unique opportunity to get valuable experience in your field of interest – which will certainly make your resume stand out – and more importantly make a major contribution to the Palestinian community.
Associated Fees
Since the Excellence Center does not receive any funds from any governmental or non-governmental organizations, the Excellence Center charges a fee of 695$ a month or 230$ a week.
The program fees include: pre-departure support, accommodations, breakfast, full coordination while volunteering in Palestine, 3 hours per week of Arabic lessons for each week you volunteer, and some visits to different sites in the city of Hebron.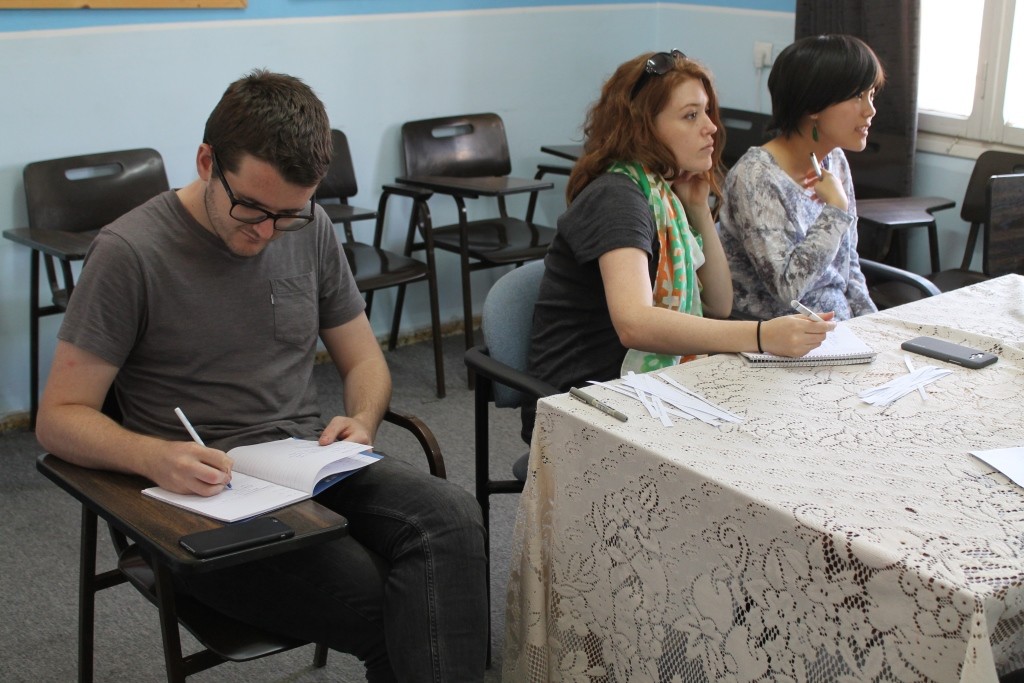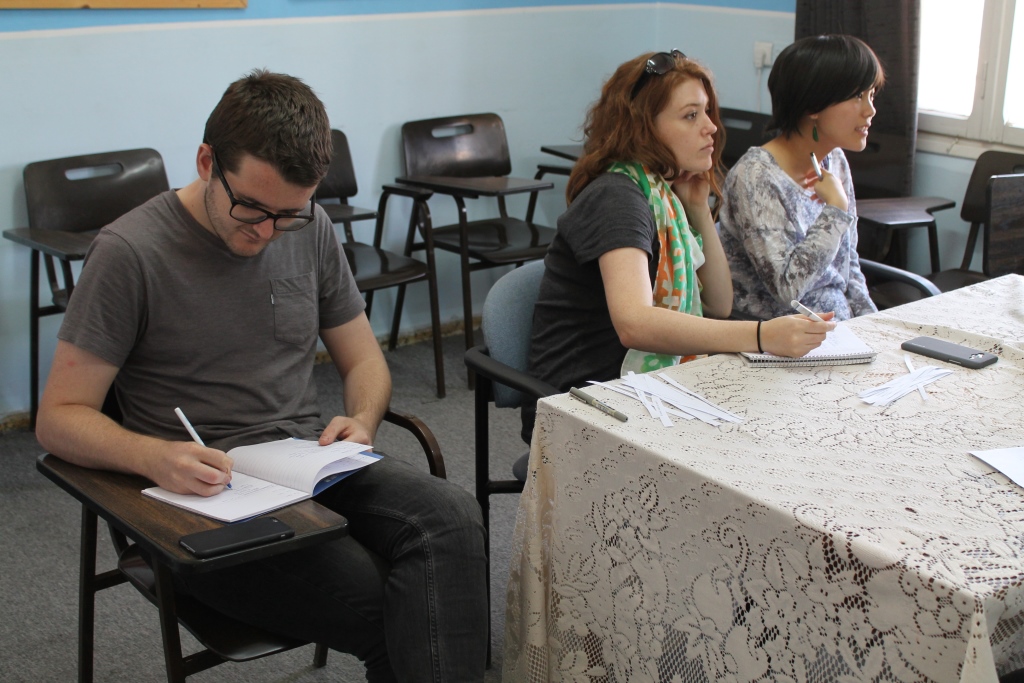 Traveling to Palestine on your own?
No worries, you've come to the right place!
You will easily meet many Palestinian university and school students as well as community members with a variety of interests. Especially in Hebron, Palestinian people love to meet new people from different cultures and exchange ideas and experiences.
Moreover, the Excellence Center hosts many international visitors from all over the world who will be studying, volunteering, visiting or interning at center. Of course, you will engage with them in some educational and community activities that the Center organizes.
Everyone at the Excellence Center – Palestinian students, international visitors, and staff – are like one family and there are always activities to do together. Hebron is a good place for international visitors to stay at and offers a great social atmosphere
Eligibility for Volunteer in a Women's Rights project in Palestine Program
People who are between 18 – 70 years old are eligible to participate in the Technology Volunteer in Palestine Program. All nationalities and majors are welcome! You do not have to have any degree to participate in this program.
When "Volunteer in a Women's Rights project in Palestine" takes place
The Excellence Center is looking for international volunteers year-round. Volunteers decide when they would like to start and Excellence Center organizes so. We are very flexible when it comes to starting and ending dates. Participants freely choose their volunteer period.
Which Airport Should I Start Checking for Flights to Palestine?
The easiest way to get to the Excellence Center in Hebron, Palestine is to fly to Tel Aviv Airport (Israel). It takes about two and half hours from the airport to the Excellence Center in Hebron via shared Taxi.
You can also fly to Amman, Jordan and then cross to Palestine, but it takes more time and is more expensive.
Visa to Palestine 
Upon your arrival at Ben Gurion Airport (Tel Aviv Airport), Israel, you will be granted a tourist visa valid for 90 days. There is no need to obtain a visa ahead of time.
Travelling to and from Hebron, Palestine
You may find all needed information here
Volunteer in a Women's Rights project in Palestine Program's duration
Volunteers can participate in the program for the duration of one week to eight weeks
How to get further information and the application form
Please send us an email to Rafat@excellencenter.org , Volunteer in a Women's Rights project in Palestine as the subject line. We will then send you the application form.
Should you have any questions, please do not hesitate to contact at Rafat@excellencenter.org
Whatsapp:+972599479880
Instagram: www.instagram.com/theexcellencecenterinpalestine/
For more information, please visit our website: http://excellencenter.org
Excellence Center's Facebook page: https://www.facebook.com/ExcellenceCenter
Excellence Center's Facebook account: https://www.facebook.com/RafatECHebron
Watch us on Youtube: https://www.youtube.com/channel/UCsQSLdFZWZcBm6Uj0XMYuKg
Visit and Explore Palestine: https://www.facebook.com/ExplorePalestine