¿Te interesa venir a Palestina? ¿Te gustaría vivir con una familia palestina? ¿Te interesa trabajar como voluntari@ con estudiantes de secundaria, universitari@s y miembros de la comunidad? ¿Quieres descubrir la cultura palestina, así como la situación y el idioma? Si la respuesta es "sí" ¡Entonces Excellence Center quiere invitarte a trabajar como voluntari@ en Hebrón – Palestina.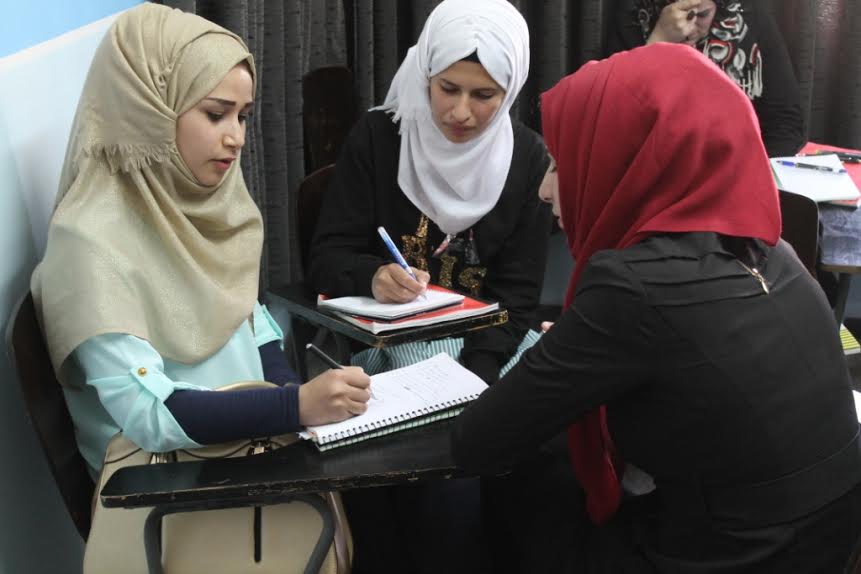 Durante los últimos cuatro años Excellence Center ha acogido a más de 80 intern@s y voluntari@s venidos de todos los rincones del mundo. Haz click aquí para ver un vídeo corto sobre nuestras actividades para voluntari@s internacionales.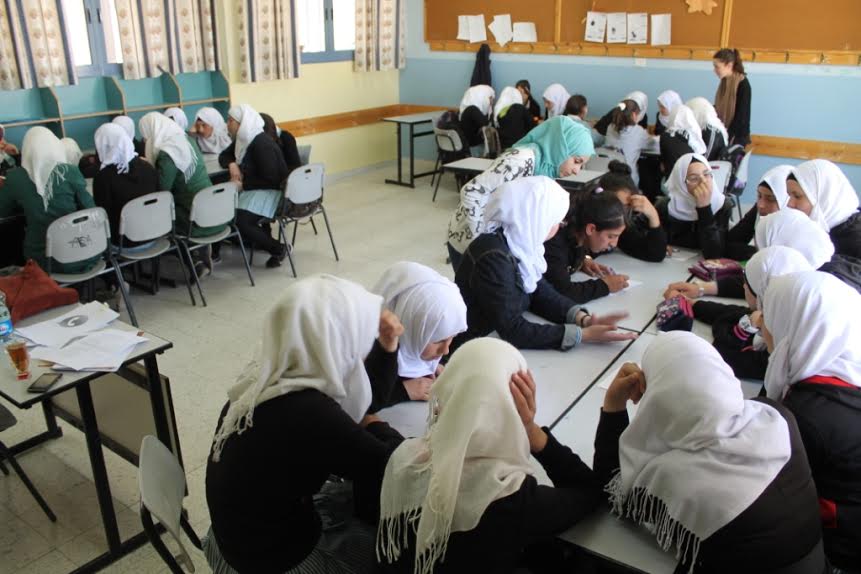 Los programas de Excellence Center son polifacéticos y están en continuo crecimiento. Existen muchas oportunidades para que los voluntarios marquen una diferencia crucial. L@s voluntari@s pueden jugar un importante papel en la contribución al bienestar de la comunidad y en la construcción de lazos de entendimiento. Son muchas las oportunidades ofrecidas en los proyectos de apoyo a la educación enfocadas al desarrollo local.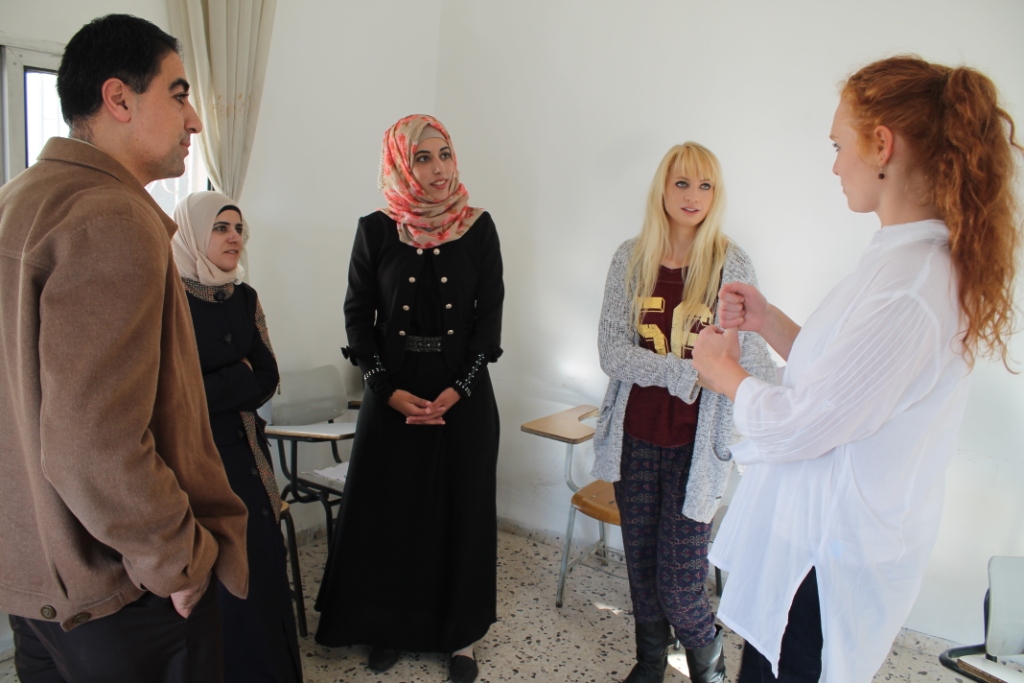 Tiempo: Excellence Center da la bienvenida durante todo el año, somos flexibles, ofrecemos hospedaje adecuado a tu estancia (desde una semana hasta tres meses).
El programa de Voluntariado en Palestina está diseñado para estudiantes y personas que no tienen experiencia en la enseñanza como EFL (English as a Foreign Language). Todas las nacionalidades son bienvenidas a optar al programa. Excellence Center otorga al participante un certificado y una carta de recomendación, útil tanto para la reanudación de carreras como para la adquisición de créditos universitarios.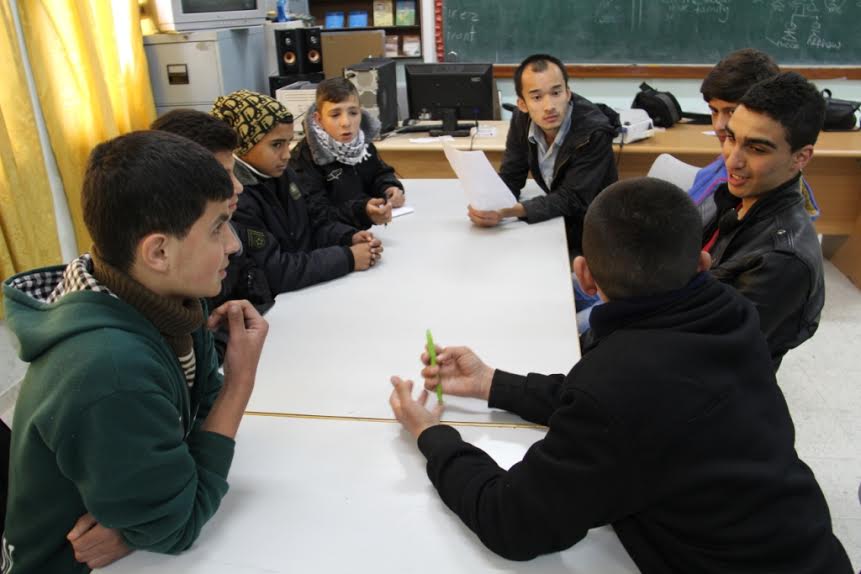 Áreas de voluntariado en Palestina: Nuestras ideas principales en torno al voluntariado en el Centro son las siguientes:
Actividades educativas y culturales, por ejemplo, la organizayión de talleres semanales para la comunidad palestina en diferentes materias: Diferencias culturales, resúmenes de escritos, redacción de correos electrónicos formales, etc.
Ayuda a l@s profesor@s palestin@s en la evaluación del nivel de inglés de l@s estudiantes.
Organización de actividades acordes a tus pasiones e intereses: Talleres de dibujo, talleres de escritura, manualidades, fotografía, filmación, etc.
Organización de actividades de entretenimiento para l@s estudiantes del Centro.
Enseñanza de inglés conversacional junto a profesor@s palestin@s e internacionales en el Centro; ayudar a otr@s profesor@s en la delineación de los cursos.
Actividades administrativas: Ayudar a intern@s y personal de Excellence Center en la redacción de informes, preparación de programas, impresión de material para las clases, etc
El programa de Voluntariado en Palestina provee las siguientes oportunidades para l@s voluntari@s internacionales
Vivir en Hebrón, incluyendo visitas al casco antiguo de la ciudad, emplazamientos sagrados y campos de refugiados.
Aprender árabe a nivel conversacional con hablantes nativos y aprovechar la oportunidad de comunicarse con lugareñ@s (tres horas a la semana).
Pasar tiempo y vivir con una familia palestina, si se desea
Visitar universidades palestinas, instituciones locales y organizaciones especializadas en cultura y educación
Deleitarse con la comida y postres palestinos locales
Atender noches culturales acompañadas de entretenimiento y actividades
Visitar emplayamientos históricos y ciudades cercanas como Jerusalem, Jericó, Ramallah, Nablús y Belén.
Excellence Center se estableció en 2011. Está acreditado por el Ministerio de Educación Palestino como centro cultural y de enseñanza. Fue originalmente ideado como una iniciativa juvenil. Su objetivo era, y sigue siendo, ofrecer servicios de educación y de mejoramiento de habilidades lingüísticas (particularmente orientado al inglés conversacional) a la comunidad de Hebrón.
---
How to get further information and the application form
Please send us an email to Rafat@excellencenter.org,  volunteer in Palestine 2015 as subject line. We will then send you the application form.
Should you have any questions, please do not hesitate to contact Mr. Rafat Shantir at Rafat@excellencenter.org
For more information, please click here: http://excellencenter.org/volunteer-in-palestine-2/
Excellence Center's Facebook page: https://www.facebook.com/ExcellenceCenter
Excellence Center's Facebook account: https://www.facebook.com/RafatECHebron
Watch us on Youtube: https://www.youtube.com/channel/UCsQSLdFZWZcBm6Uj0XMYuKg
Visit and Explore Palestine: https://www.facebook.com/ExplorePalestine
Thank you very much! We would be happy to have you in Palestine!