Volontärarbeta i Palestina från 1-12 veckor: Är du intresserad att komma till Palestina? Skulle du vilja bo hemma hos en palestinsk värdfamilj? Skulle du vilja volontärarbeta med elever i grundskolan och på universitetsnivå samt med andra palestinska medborgare? Vill du lära dig om den palestinska kulturen, situationen här och det arabiska språket? Om ditt svar är 'ja' till en av ovanstående frågor vill Excellence Center for Education and Training Services bjuda in dig att volontärarbeta i Hebron, Palestina.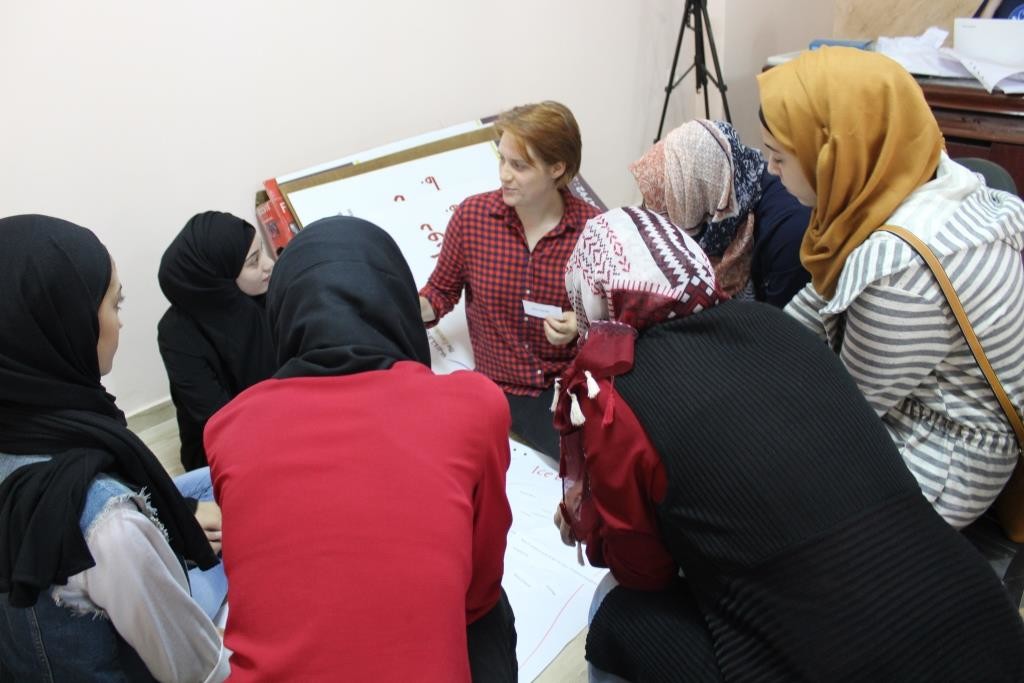 Som volontär i Palestina kommer du ha möjligheten att uppleva den palestinska vardagen och bekanta dig med områdets rika historia. Programmet förser volontärerna med en underhållande, berikande och händelserik vistelse. Volontärerna kommer även ha möjligheten att träffa palestinska skolungdomar, både på grundskole- och universitetsnivå, samt andra medborgare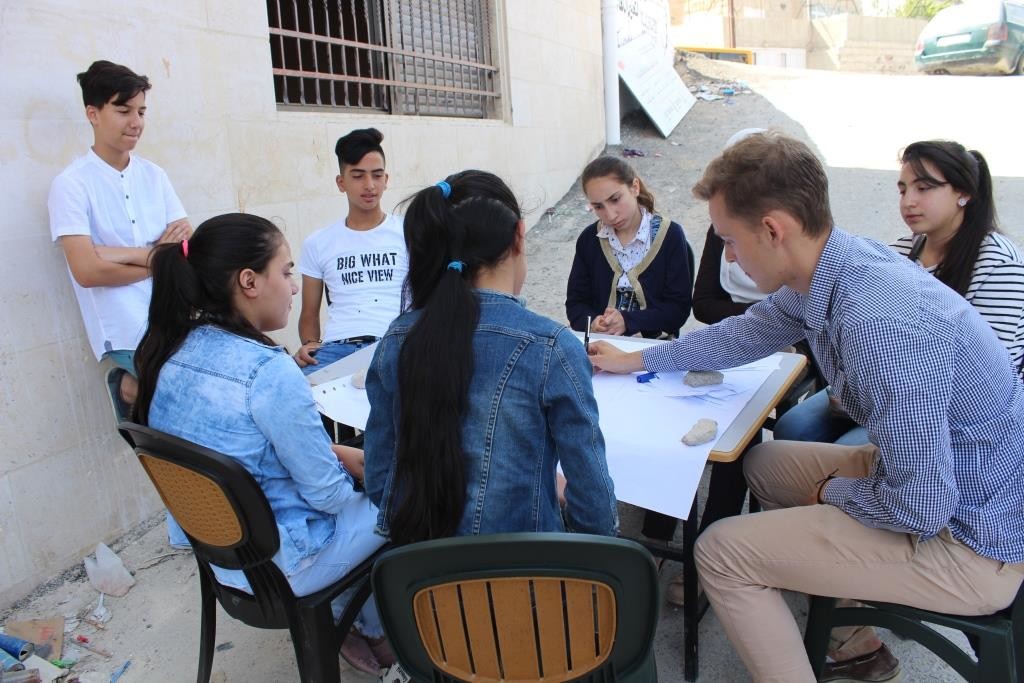 .
Våra volontärer, från hela världen, deltar i många utbildande samhälls- och kulturella aktiviteter under programmet. Utöver det anordnar Excellence Center utflykter till gamla stan, besök hos palestinska familjer och lokala industrier.
Excellence Centers vision är att ge nånting tillbaka till samhället genom att erbjuda prisvärd språkundervisning samt flera gratis utbildningar. Vi siktar mot att bli en av de främsta institutionerna gällande utbildning och att förbättra den palestinska arbetssituationen genom att tillhandahålla språkträning av högsta kvalitet. Internationella volontärer och praktikanter spelar en viktig roll för att uppnå Excellence Centers vision.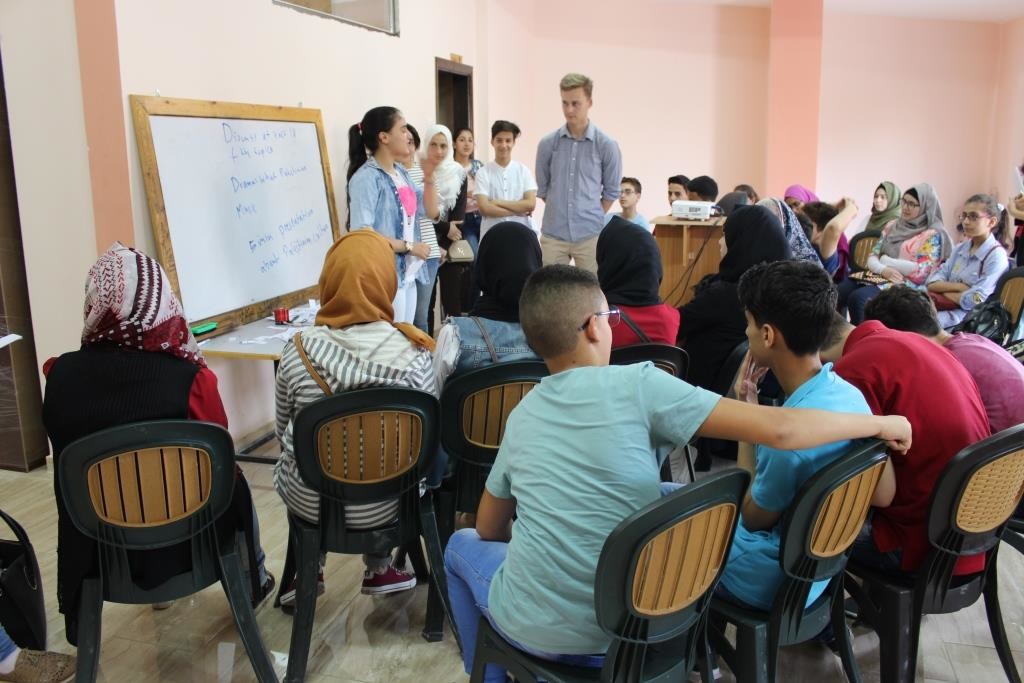 Excellence Centers program är mångfacetterade och växande och det finns många möjligheter att göra stor skillnad som volontär. Volontärerna spelar en avgörande roll genom att bidra till det lokala samhällets välbefinnande och skapa band av förståelse. Många projekt erbjuder möjligheter att stötta utbildningen och fokusera på samhällsutveckling.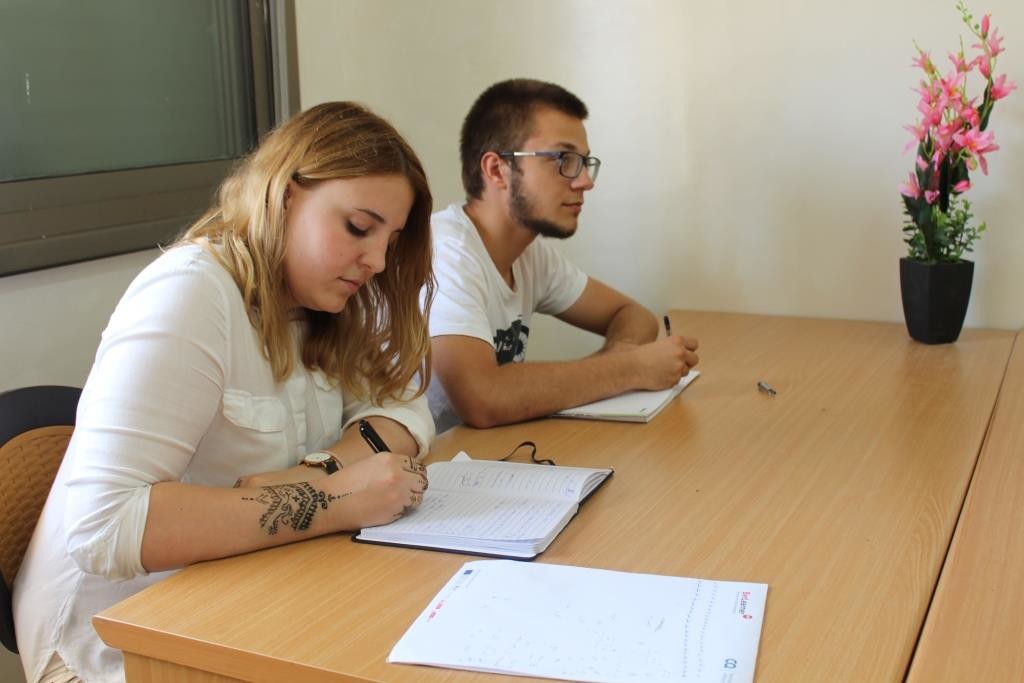 Våra inledande tankar om att volontärarbeta på Centret är följande:
Utbildnings- och kulturella aktiviteter, så som att varje vecka organisera workshops för det palestinska samhället gällande olika ämnen, exempelvis kulturella skillnader och skriva CV, personliga brev och formella email.

Hjälpa palestinska lärare bedöma palestinska elevers engelska.

Organisera aktiviteter enligt dina intressen och passioner, exempelvis konst, skrivande, hantverk, filmande eller fotograferande.

Organisera roliga och underhållande aktiviteter för Excellence Centers elever.

Lära ut engelska med andra palestinier och internationella lärare på centret samt hjälpa dem att förbereda kursupplägg.

Administrera aktiviteter, exempelvis hjälpa Excellence Centers personal med att skriva rapporter, lägga upp scheman, skriva ut material till lektioner. Excellence Center siktar mot att uppnå ett kulturellt och socialt utbyte genom att välkomna volontärer till centret från hela världen. Dessa perspektiv kommer berika aktiviteterna och programmen för alla på centret. Du kommer få en genuin bild av hur palestinier lever och få nya synsätt på livet. Programmet "Volontärarbeta i Palestina" lovar en positiv och berikande upplevelse.
"Volontärarbeta i Palestina"-programmet erbjuder möjligheten för internationella studenter att:
Bo i Hebron, inklusive utflykter till gamla stan, heliga platser and lokala flyktingläger.

Lära sig arabiska från lärare med arabiska som modersmål och möjligheten att kommunicera med palestinier.

Själv, eller med andra volontärer, resa till historiska platser och kringliggande städer, inklusive Jerusalem, Jericho, Ramallah, Nablus och Betlehem.

Bo och spendera tid med en palestinsk värdfamilj, om det önskas.

Besöka palestinska universitet, lokala institutioner och organisationer specialiserade på kultur och utbildning.

Äta lokal palestinsk mat och efterrätter.

Medverka vid kulturella kvällar med underhållning och aktiviteter.
Eftersom Excellence Center inte får något finansiellt stöd behöver centret ta ut en avgift från volontärerna. Avgiften för programmet inkluderar: stöd före avresa, boende, frukost, koordinering under hela vistelsen, 3 timmar arabiska per vecka samt besök på flera spännande platser i Hebron.
Resa ensam till Palestina?
Inga problem, du har kommit helt rätt!
Du kommer träffa många palestinska universitetsstudenter och grundskoleelever samt medborgare med olika intressen. Palestinier, speciellt i Hebron, älskar att träffa nya människor från olika kulturer och utbyta idéer och erfarenheter.
Dessutom tar Excellence Center hand om många internationella besökare från hela världen som vill studera, volontärarbeta, göra praktik eller besöka centret. Du kommer självklart träffa dem i samband med någon utbildnings- eller samhällsaktivitet som centret organiserar.
Alla på Excellence Center – palestinska studenter, internationella besökare och personal – är som en stor familj och det finns alltid saker att göra tillsammans. Hebron är ett bra ställe för internationella besökare att bo på och erbjuder en mycket bra atmosfär.
Vilka kan söka till "Volontärarbeta i Palestina"-programmet?
Personer som är 18-70 år är välkomna att medverka i programmet. Alla nationaliteter välkomnas! Du behöver inte ha någon examen för att söka till programmet.
När äger programmet "Volontärarbeta i Palestina" rum?
Excellence Center letar efter volontärer året om. Volontärerna bestämmer när de vill börja och centret anpassar sig efter det. Vi är väldigt flexibla när det kommer till start- och slutdatum. Deltagarna bestämmer själva vilken period de vill volontärarbeta.
Vilken flygplats ska jag flyga till?
Det enklaste sättet att komma till Excellence Center i Hebron är att flyga till flygplatsen i Tel Aviv (Israel). Därifrån tar det cirka två och en halv timme till centret via delad taxi.
Du kan också flyga till Amman, Jordanien, och sen korsa gränsen till Palestina men det tar både längre tid och är dyrare.
Visum i Palestina
När du anländer till Ben Gurion Airport (flygplatsen i Tel Aviv, Israel) kommer du få ett visum giltigt i 90 dagar beviljat. Det finns ingen anledning att skaffa sig ett visum före ankomst.
För mer information och ansökningsblankett
Var god och skicka ett email till Rafat@excellencecenter.org , med "Volunteer In Palestine" i ämnesraden. Vi kommer därefter skicka ansökningsblanketten.