Visiting the Old City of Hebron, Palestine
|
On Monday January 26th the Excellence Center organized a trip for two of its international instructors, Muhammad Davies from Canada and Luke Mercurio from the United States, to visit Hebron's Old City and speak with Zliekha Muhtaseb a famed Palestinian activist and current Kindergarten teacher who lives directly on the border between the Palestinian and settler controlled sections of that historic d
istrict.
 As the group passed through the Old City's streets Rafat Shantir, the Excellence Center's Manager, pointed out various buildings and areas which had be seized by the Israeli settlers over the past decade.  He made particular note of a now desolate area which had formerly been the site of the Old City's central sprawl, including the district's taxi station.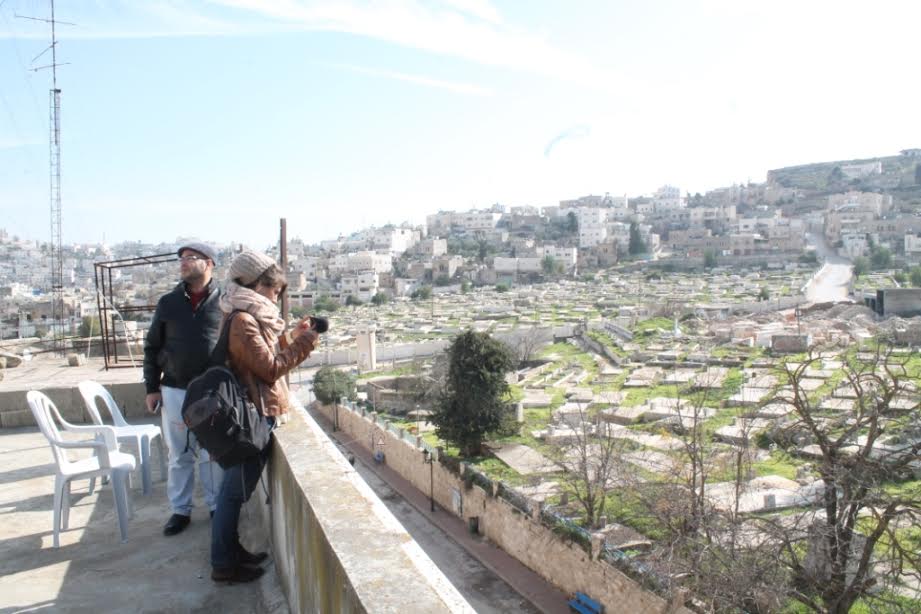 At the school of Zliekha Muhtaseb the group was told several stories about her plight at the hands of the occupation, including an instance where she was harassed and arrested after baseless accusations surfaced from settlers that she had pelted them with stones.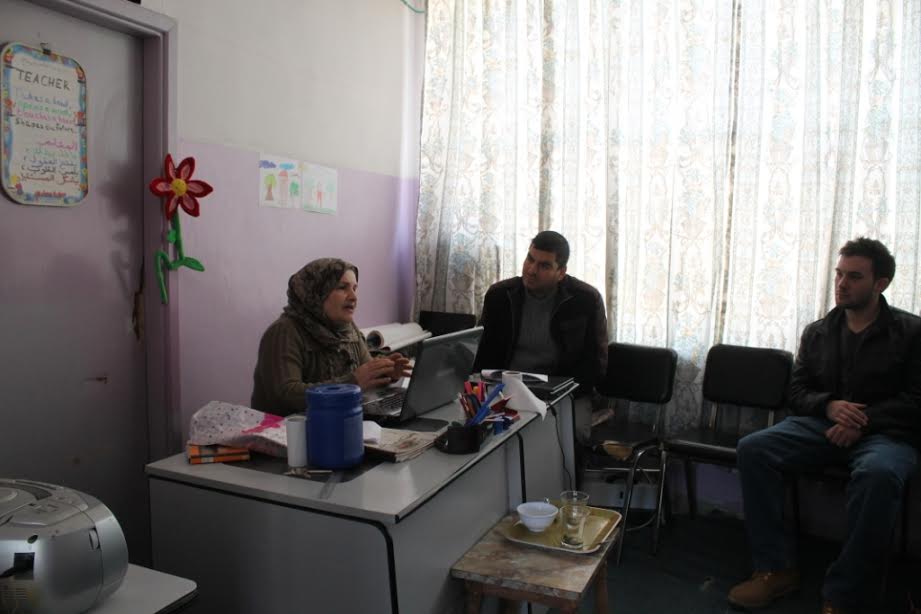 The arrest included a degrading ordeal at the station where she was intimidated by interrogators and verbally abused by her settler accusers.  In another instance Zliekha Muhtaseb was beaten by a female Israeli soldier following a verbal altercation outside of her home and invasively searched by security officers.  These were just some of the many stories of harassment that she shared.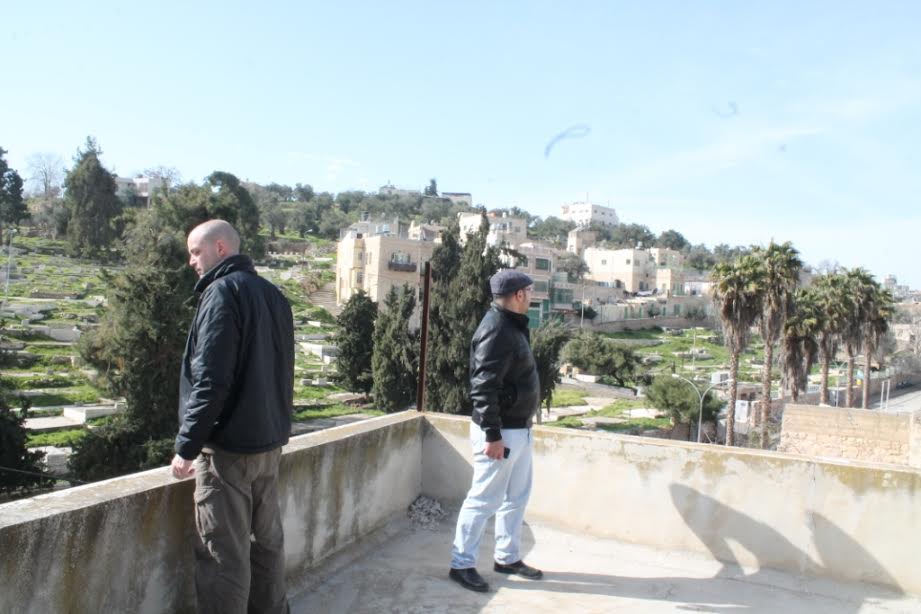 Following the meeting the group traveled to the roof of the school to view the stark demarcations between Palestinian and settler neighborhoods, the various checkpoints set up at strategic locations to bisect the Palestinian areas, and the many construction sites marking further encroachment.  A local resident mentioned that although his home was only a five minute trip from the school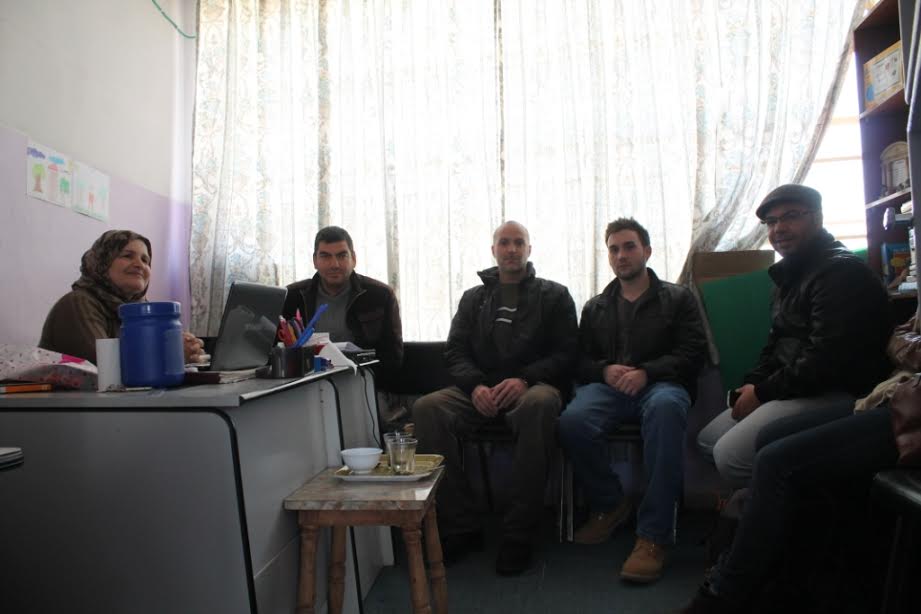 , the numerous checkpoints and roadblocks meant that the trip took him more than an hour.  The construction work was particularly disconcerting, as it indicated these encroachments were unlikely to stop anytime soon, only accelerate.