On June 22, 2015, David Morse, an american volunteer who is participating in the Volunteer in Palestine program 2014, lead the Excellence Center's Beginner English I class on a trip through Hebron's Old City, alongside the Center's lead activity coordinator Osama Abu Hussein and the class's lead instructor Mariam Juliani.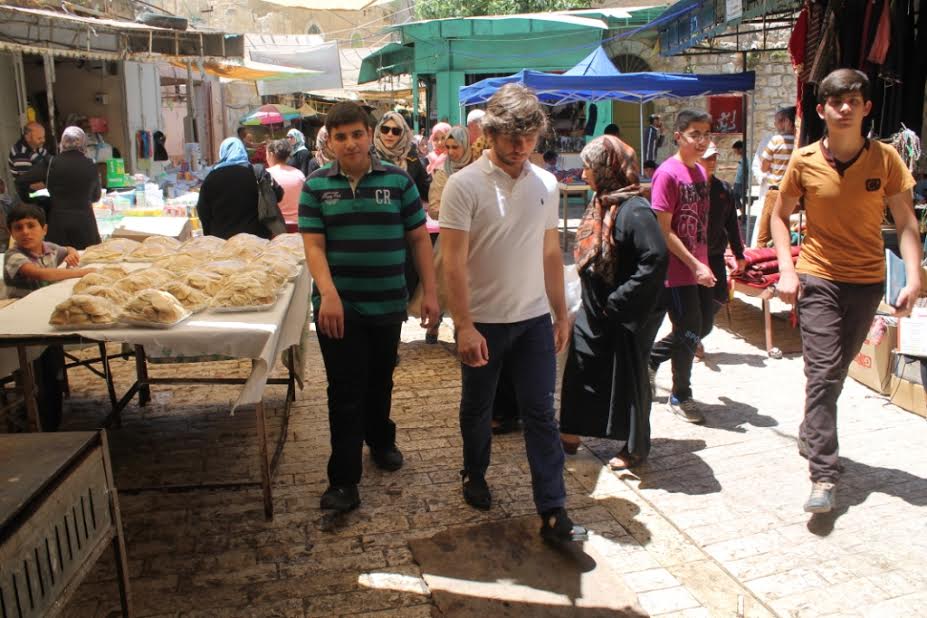 We began the trip at Bab Zawiya – or "Door of the Holy Follower" –the main entrance to the Hebron's Old City. Winding our way passed the bustling souqs along the City's ancient path, David had the opportunity to trade jokes with the students away from the strictures of the classroom.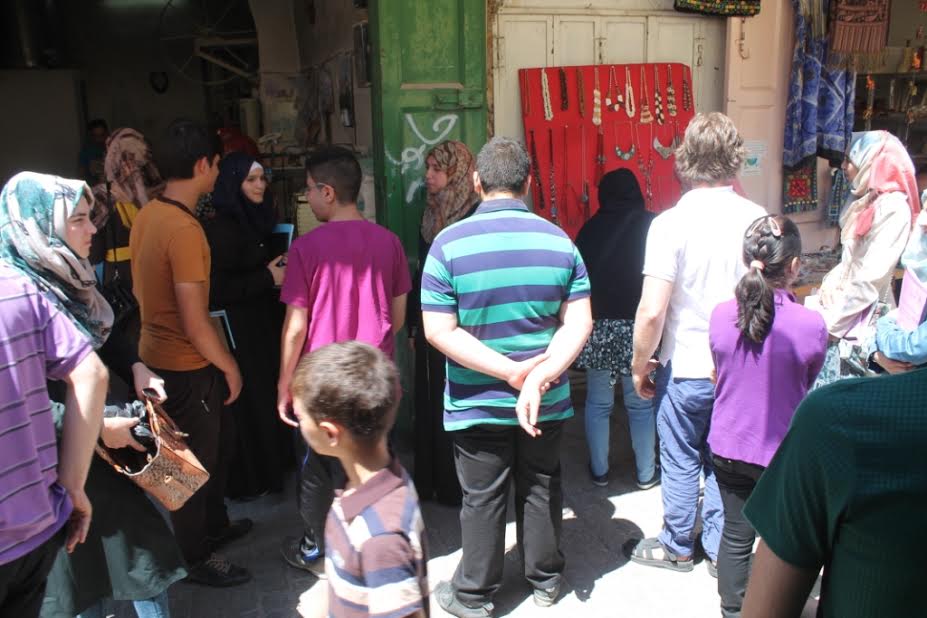 We then veered right into a grassy knoll where we sat in a circle and had a proper English lesson. We were seated immediately in front of a sign that read (in English and Arabic), "We Are Lovers Of Liberty. We Hate The Occupation. We Love Life." Just adjacent was the main guard tower for the Israeli controlled zone. Our lesson began with things we'd discussed during class: "What is your name?", "How many brothers and sisters do you have?", and (my favorite) enunciating the "P" in the word "Paris". It soon drifted however to a cultural exchange. The children asked things like "Do Americans like Palestine?", "What is different in America from Hebron?", and "Do Americans like Israel or Palestine more?". The kids are mature, so I was able to give honest answers to all of their questions.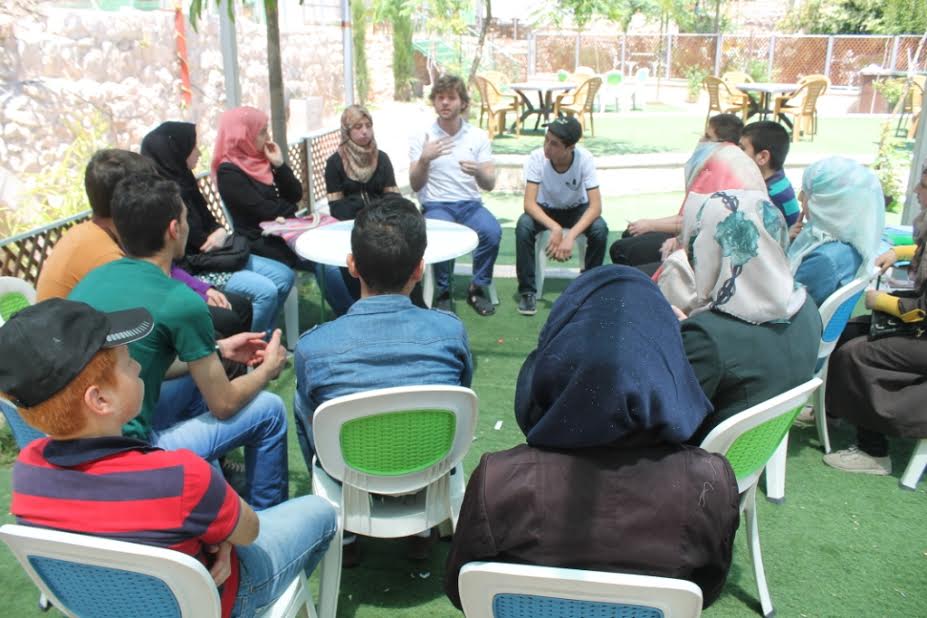 After their question time, it was my turn to ask the questions. On the sign behind us there was a picture of Yasser Arafat, offering a convenient excuse to ask about their experiences while growing up in a city whose recent history has very much mirrored the broader conflict between Israel and Palestine.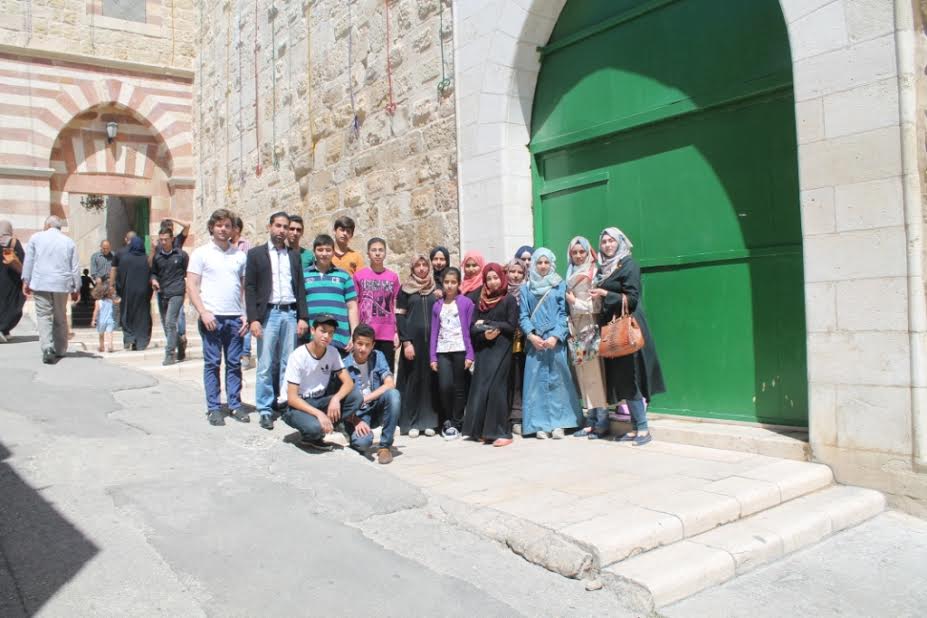 After the English lesson we set out toward the nearby tomb of the Prophet Abraham at the Ibrahimi Mosque. This is a site that holds immense historical importance to Muslims, Jews, and Christians, and is a site of tragic importance to Hebron's recent history.